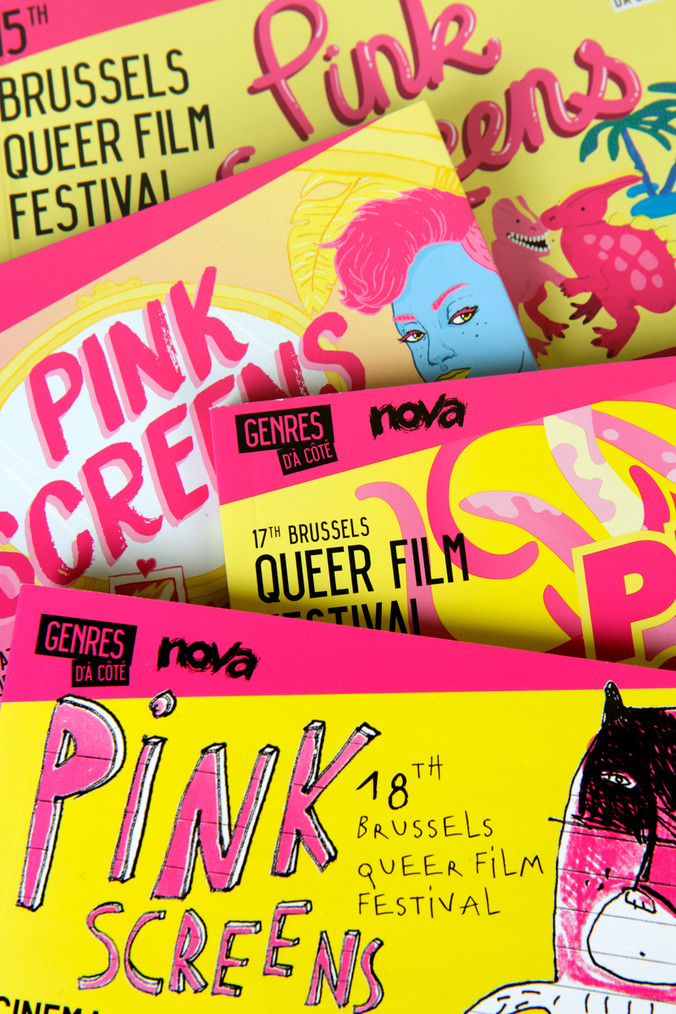 Pink Screens Festival
commission
2016 > on going
Festival communcation
Pink Screens is a queer film festival promoting alternative sexuality and gender. The world of cinema seems an ideal place to overturn standardised performances and established check boxes. As a festival, it brings everybody together for 10 days a year to celebrate diversity.
brochures 10000ex - posters A0 - folded flyer/poster A2 - charity totebags - beachflag - social media mix formats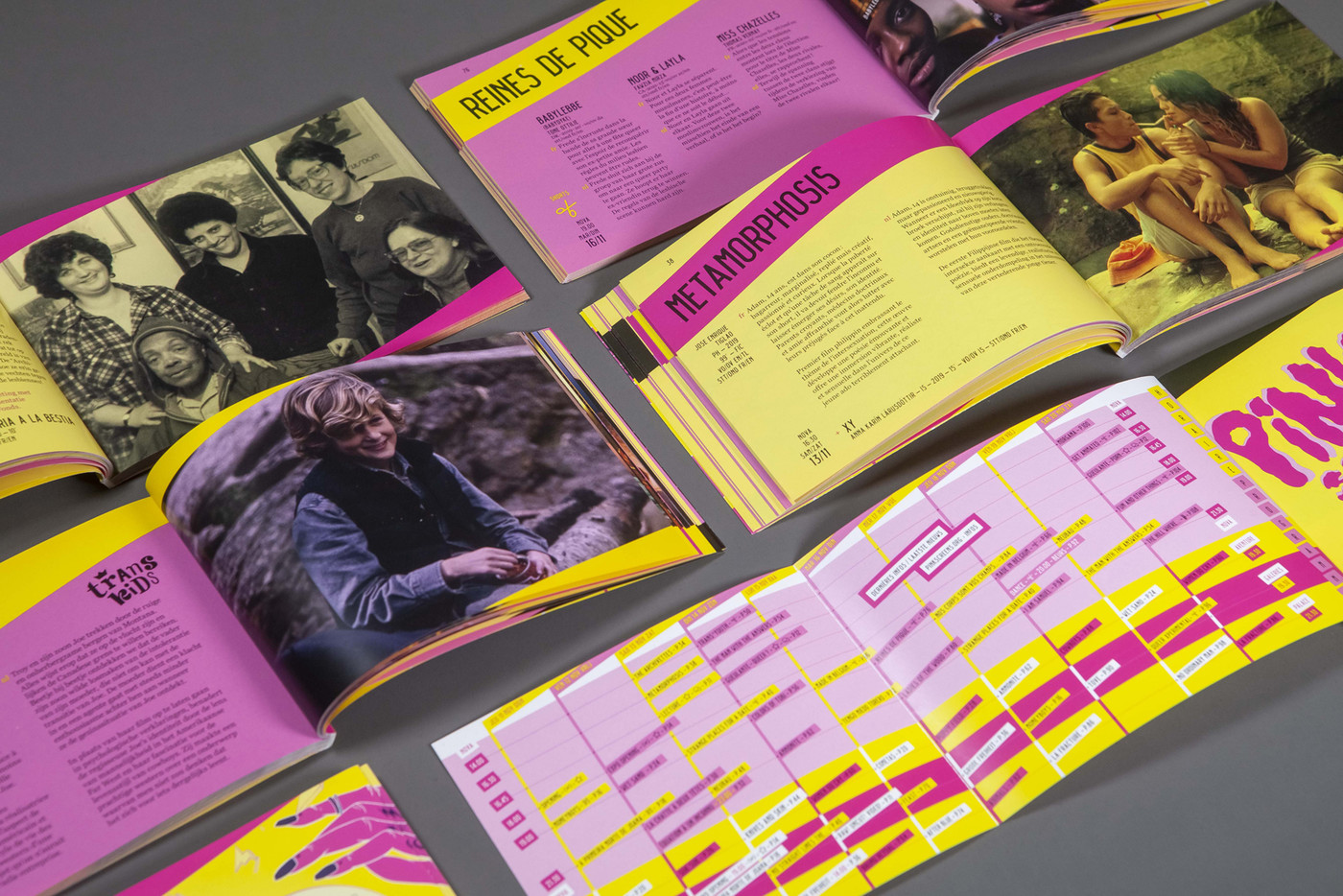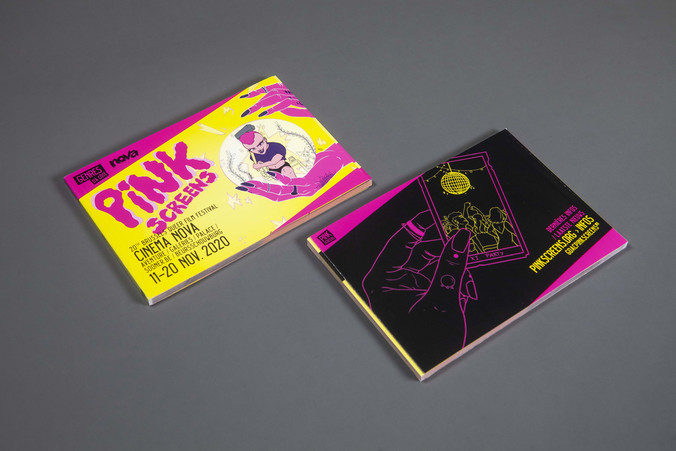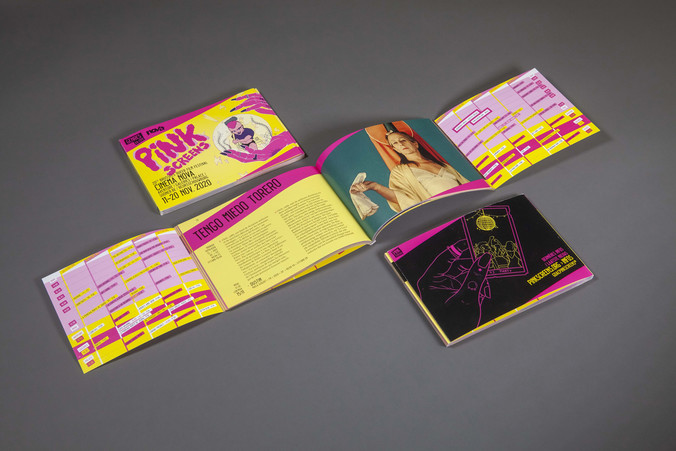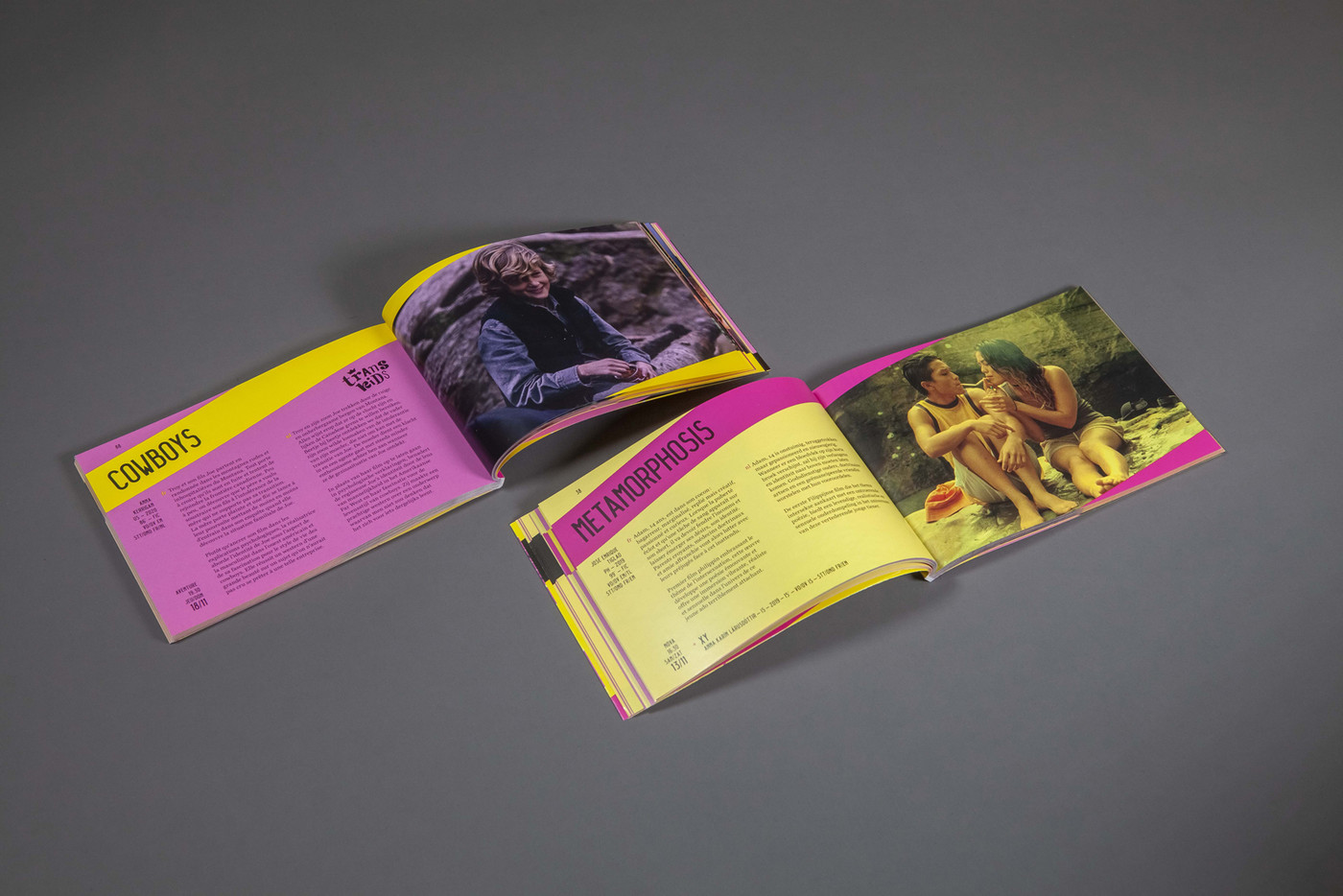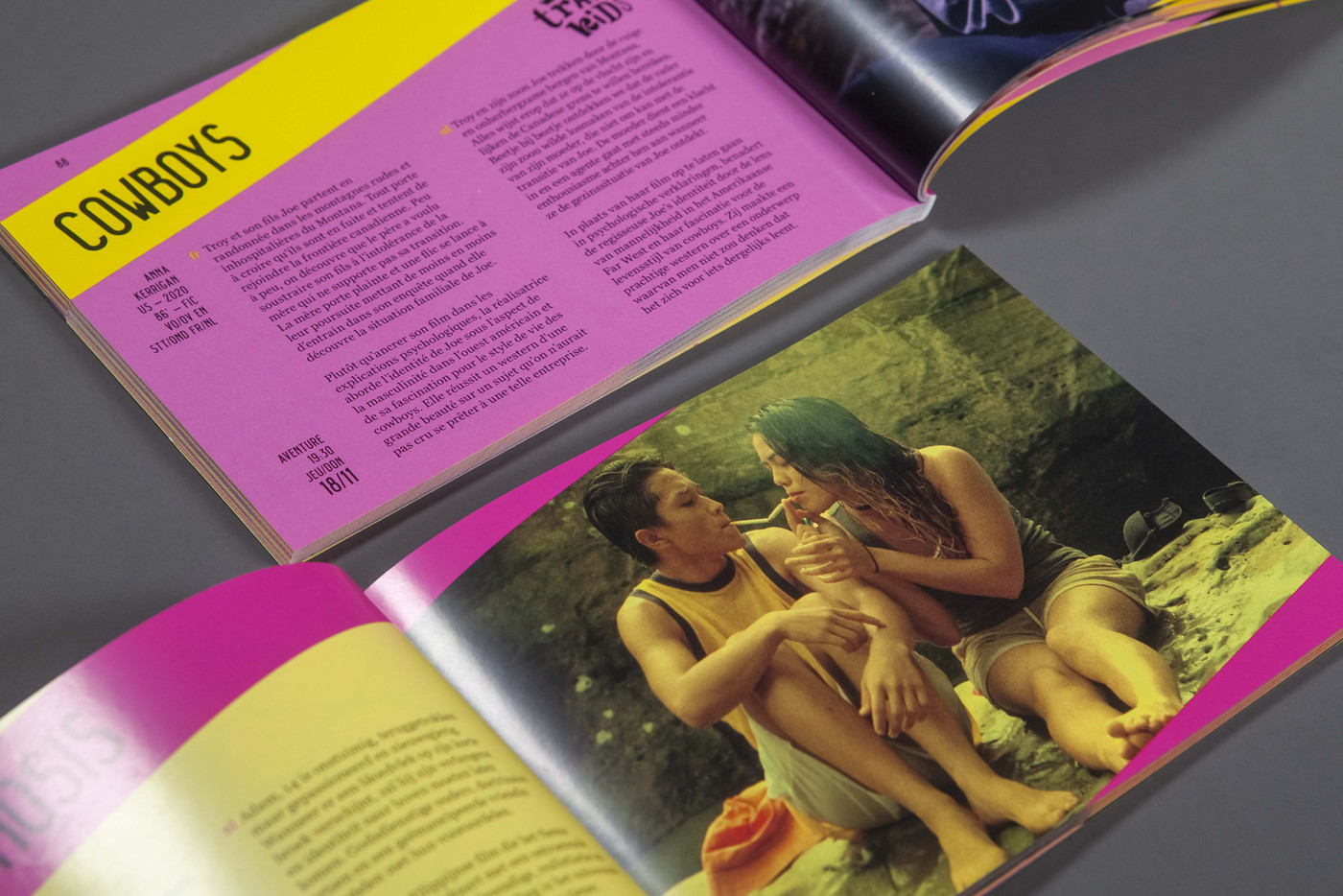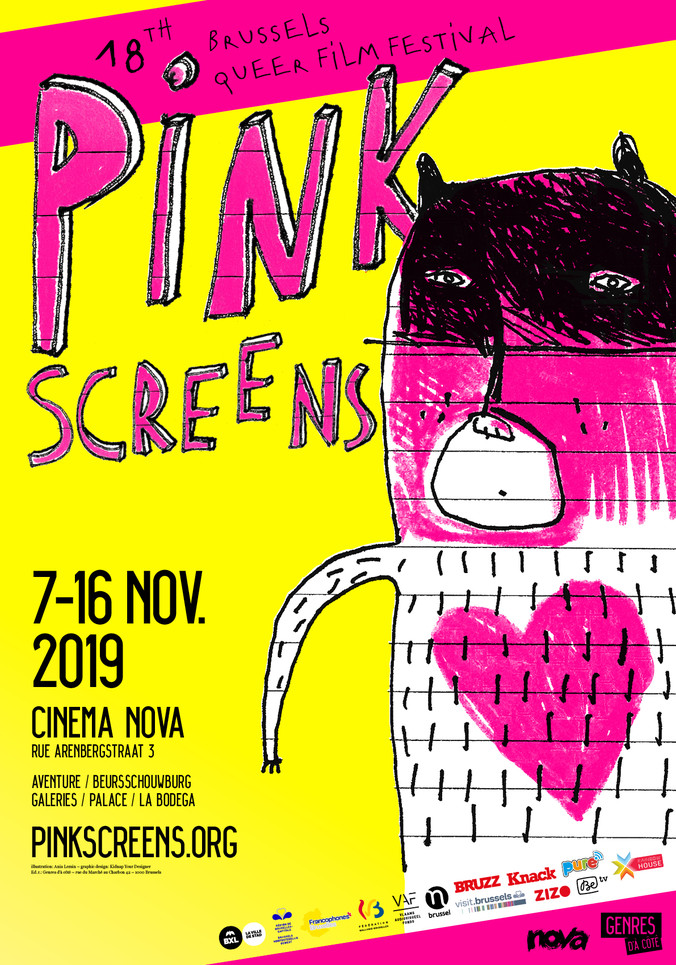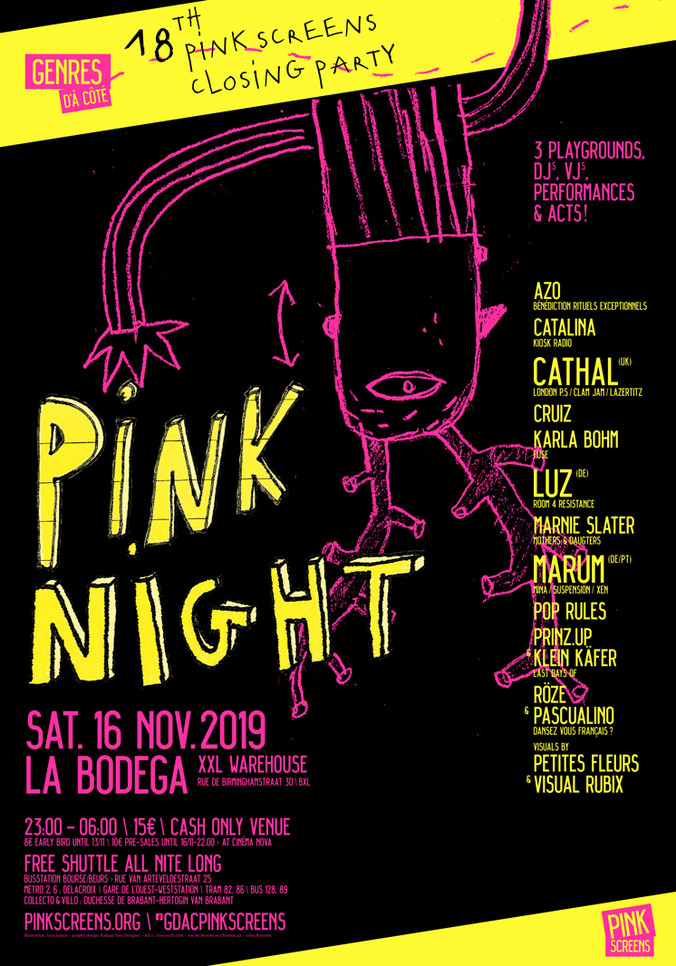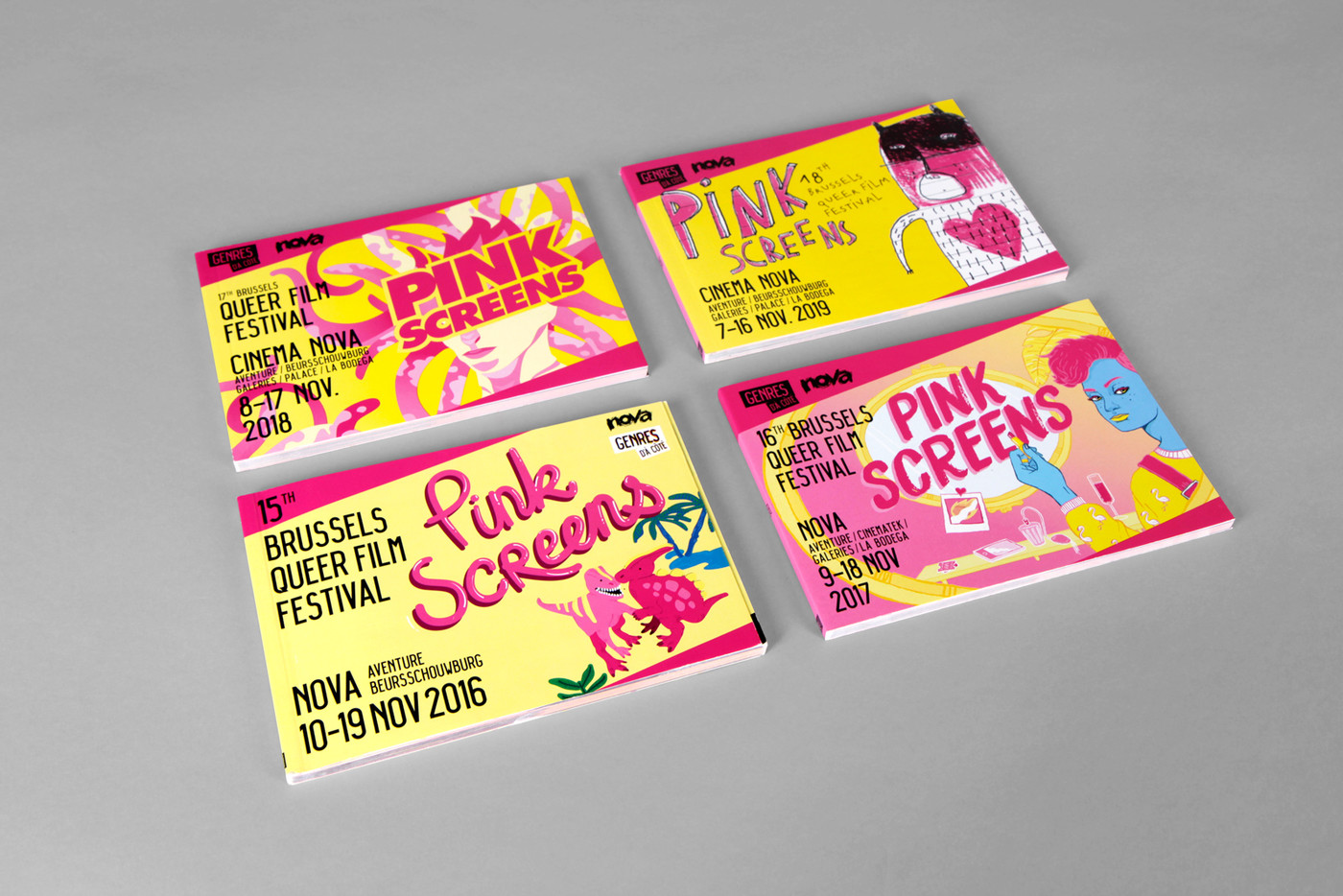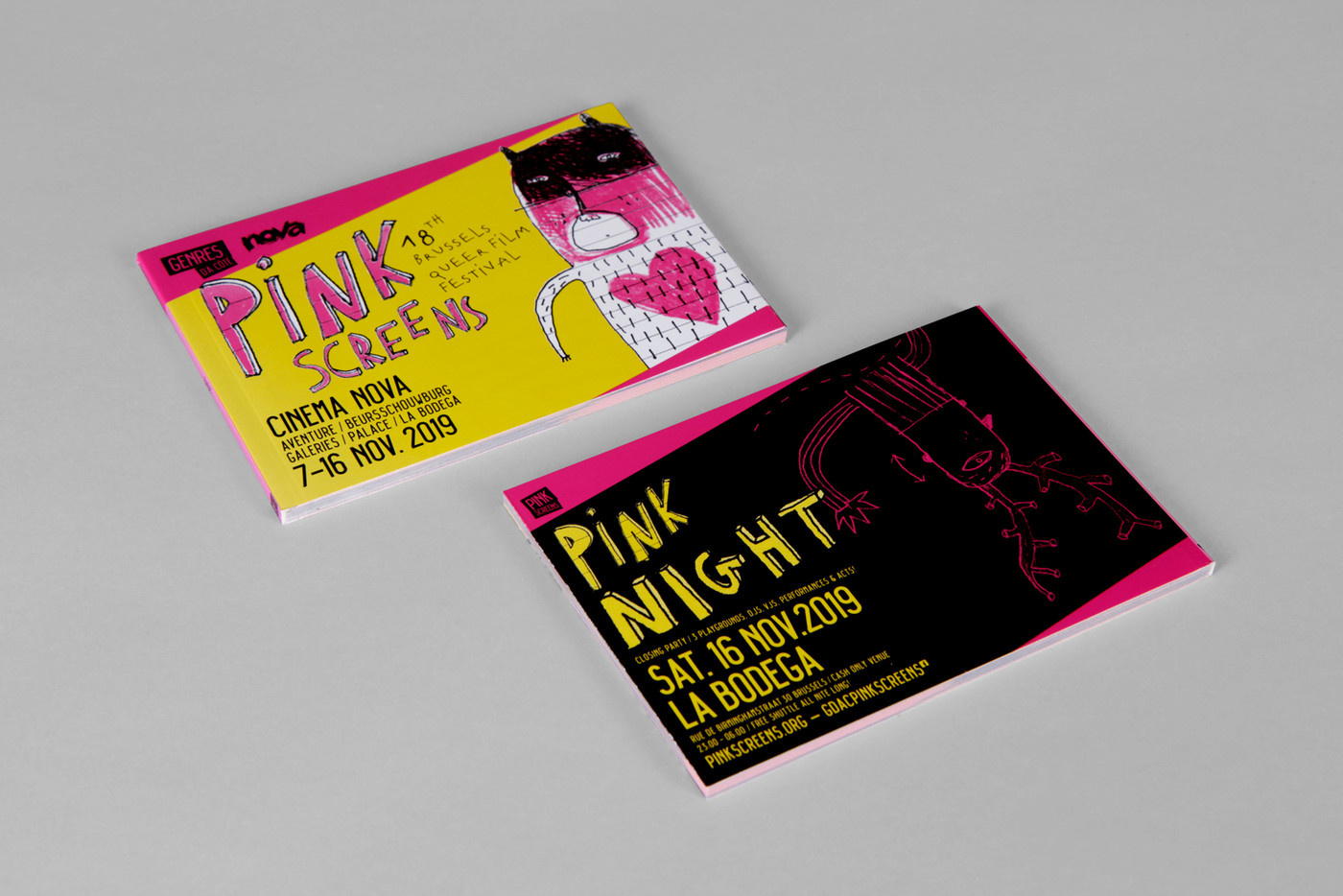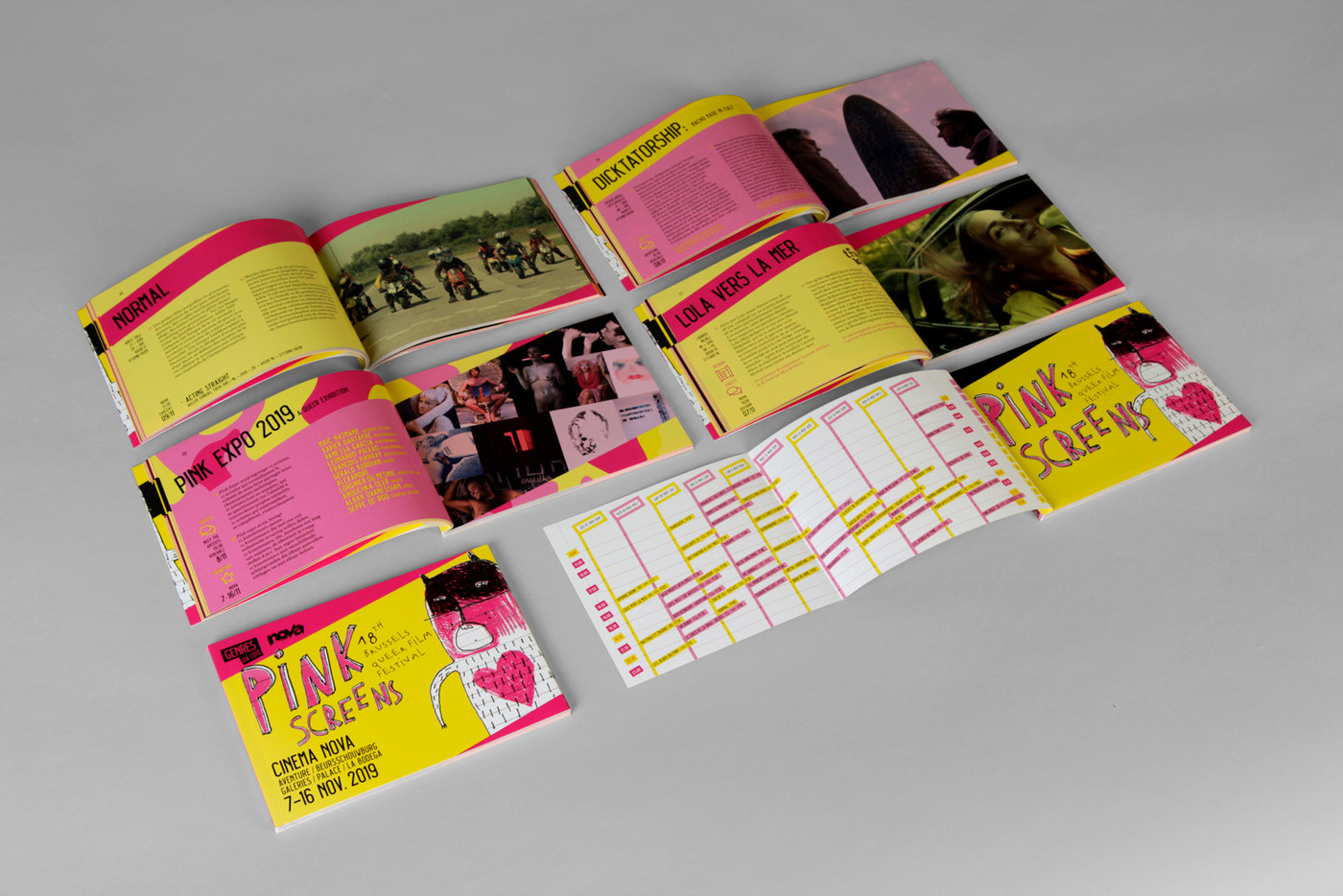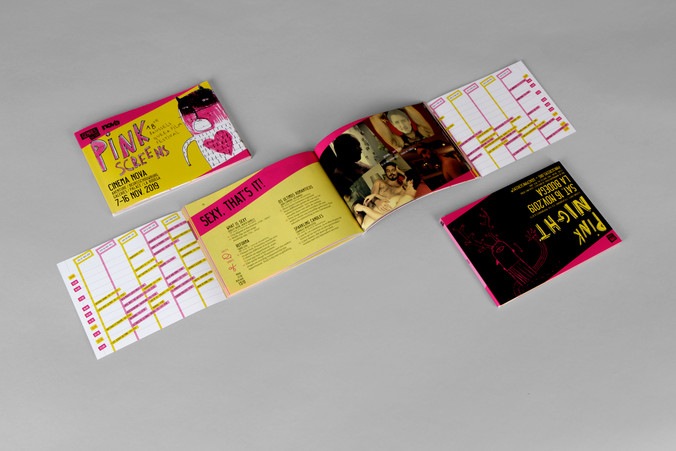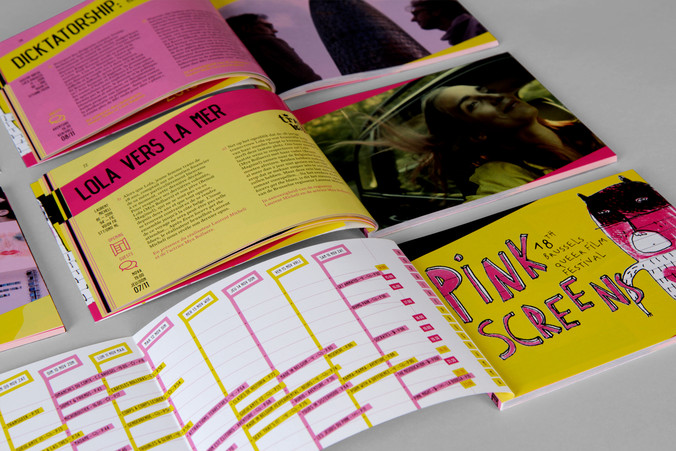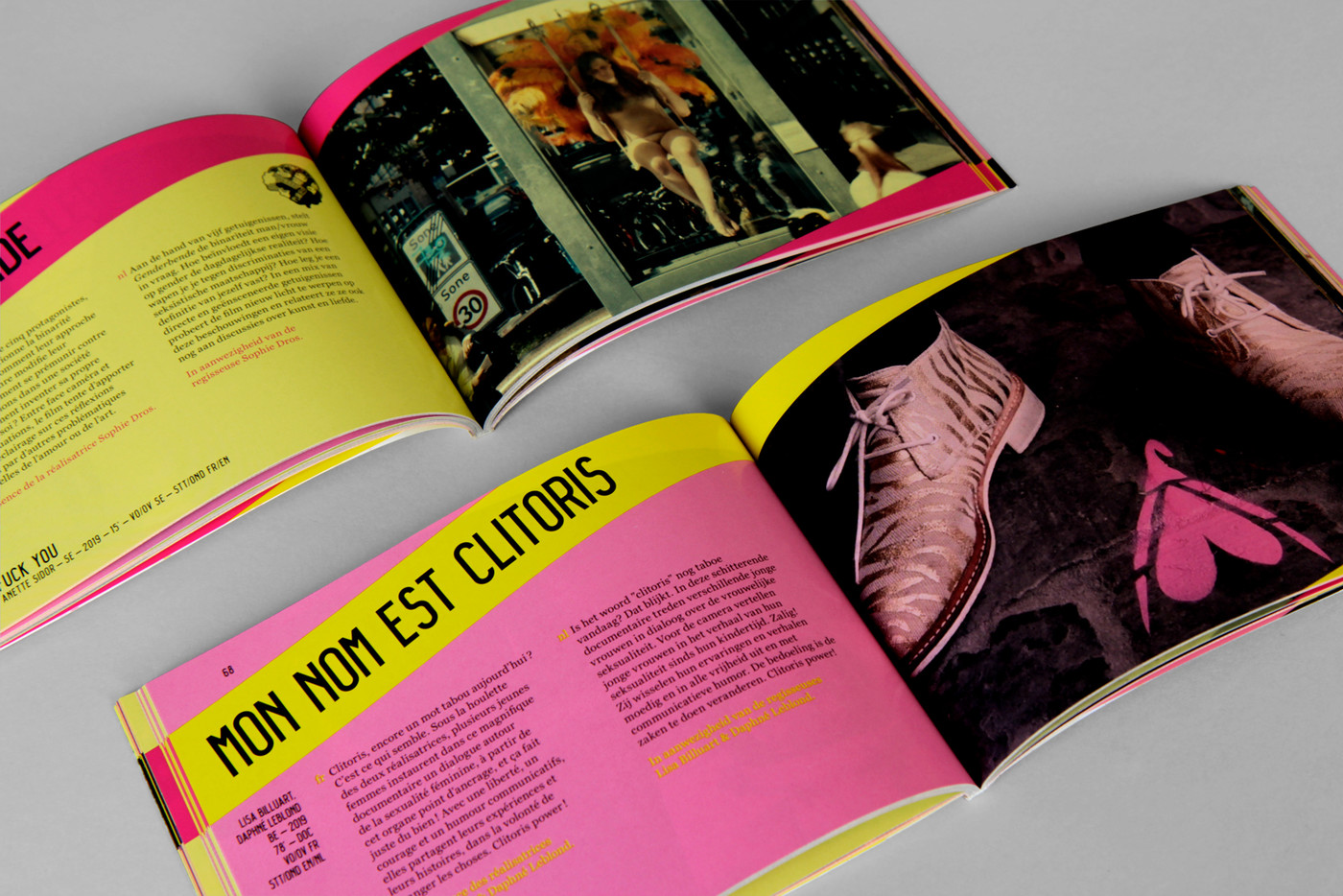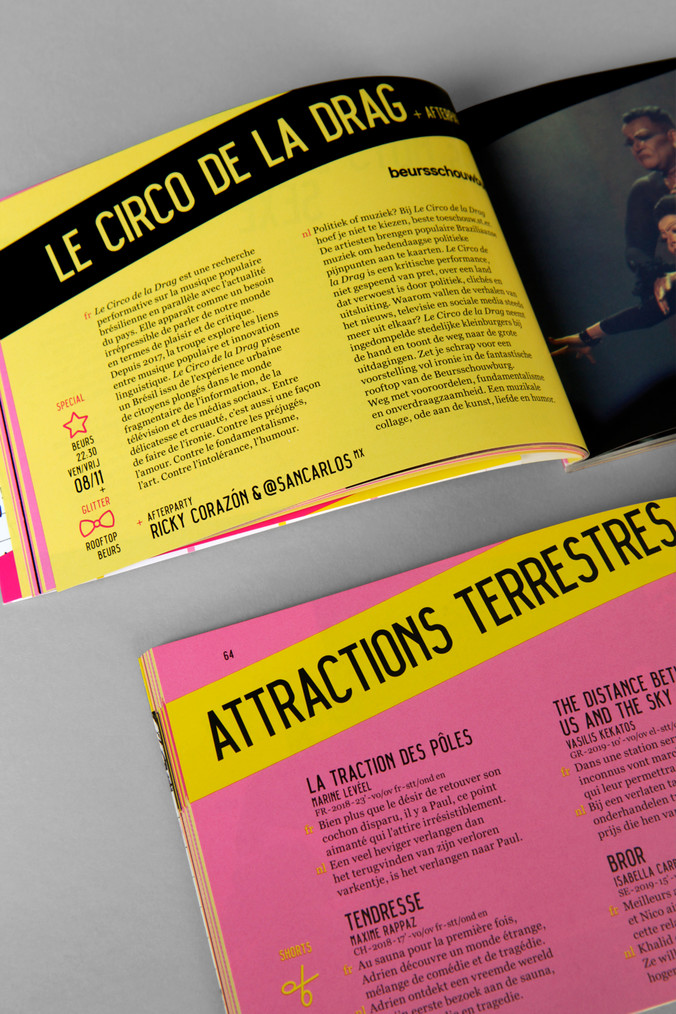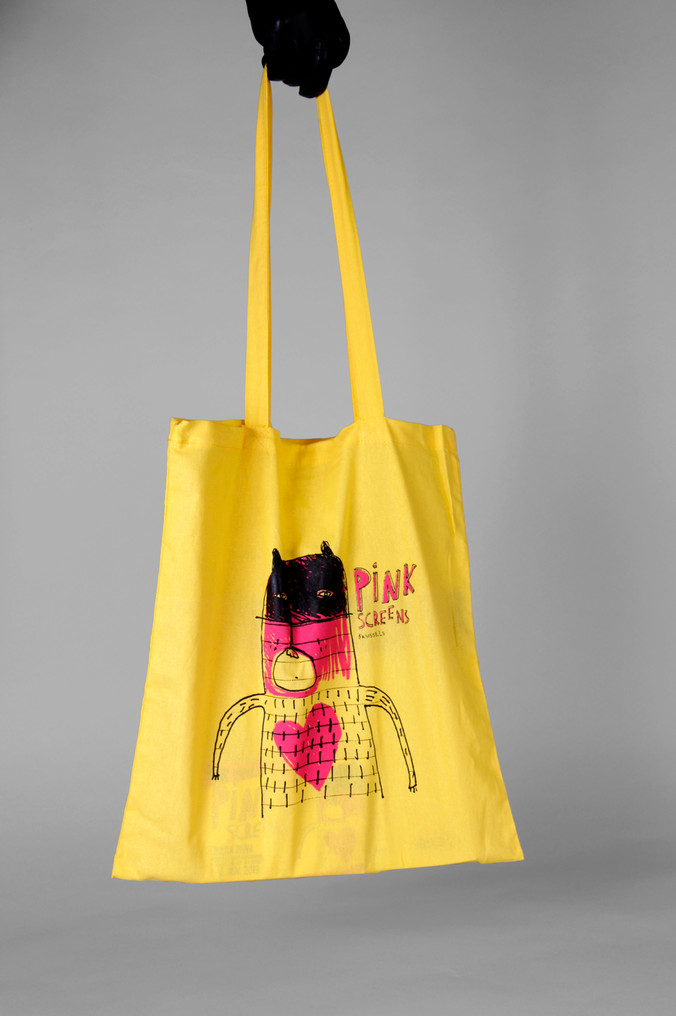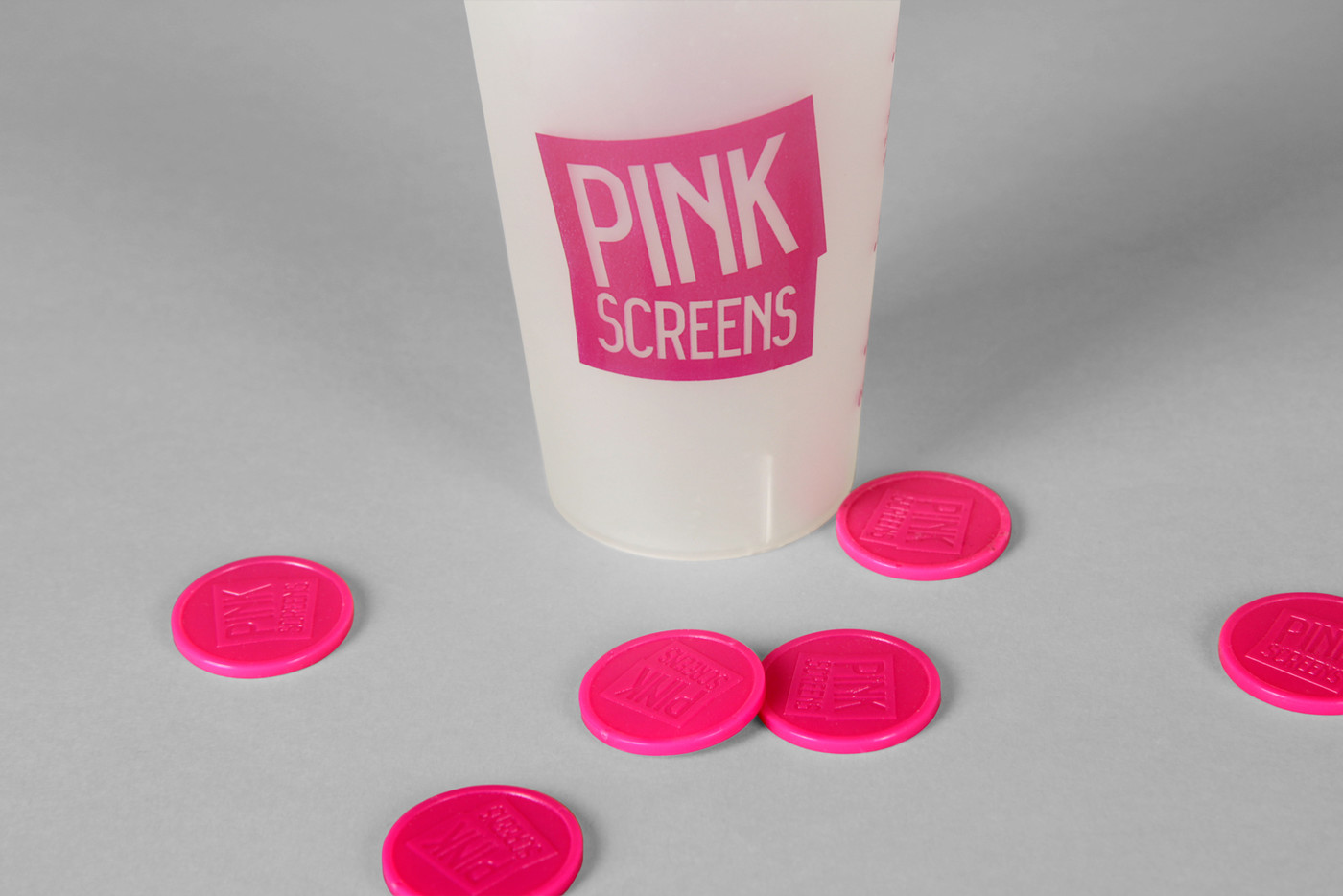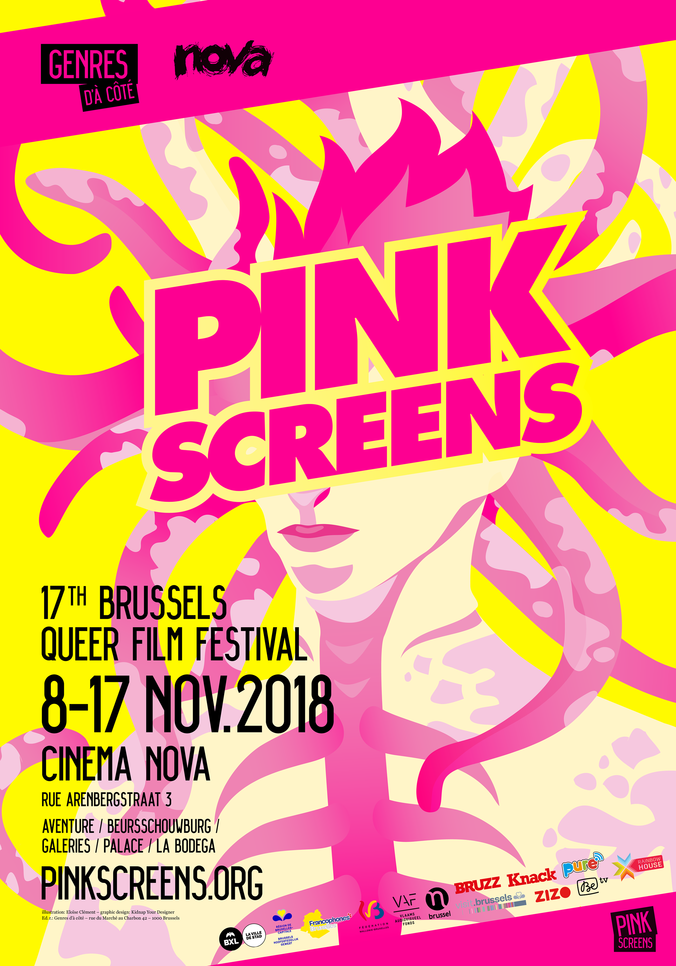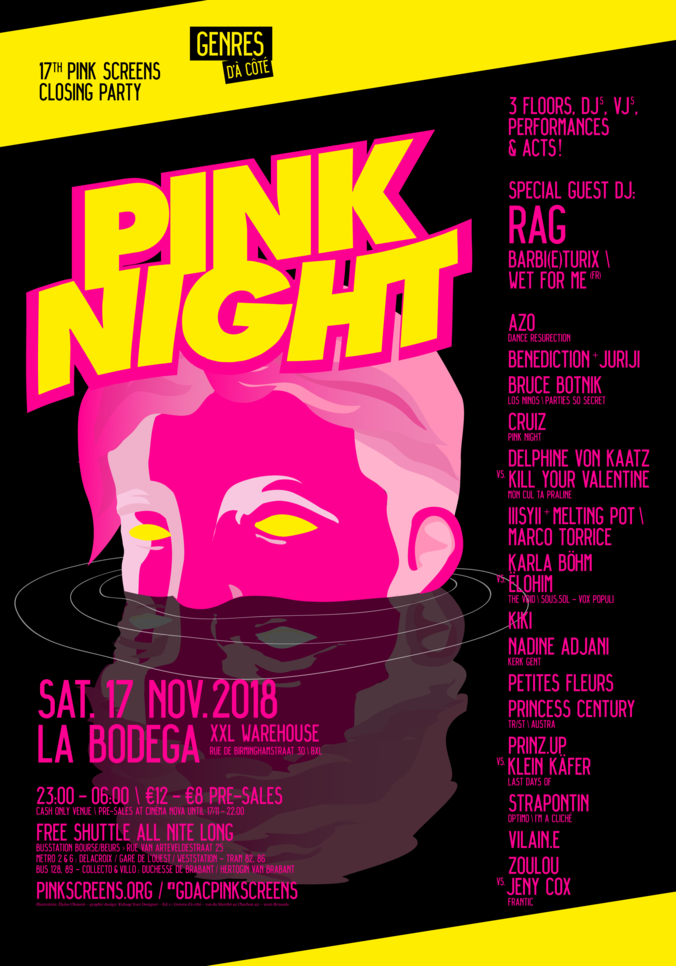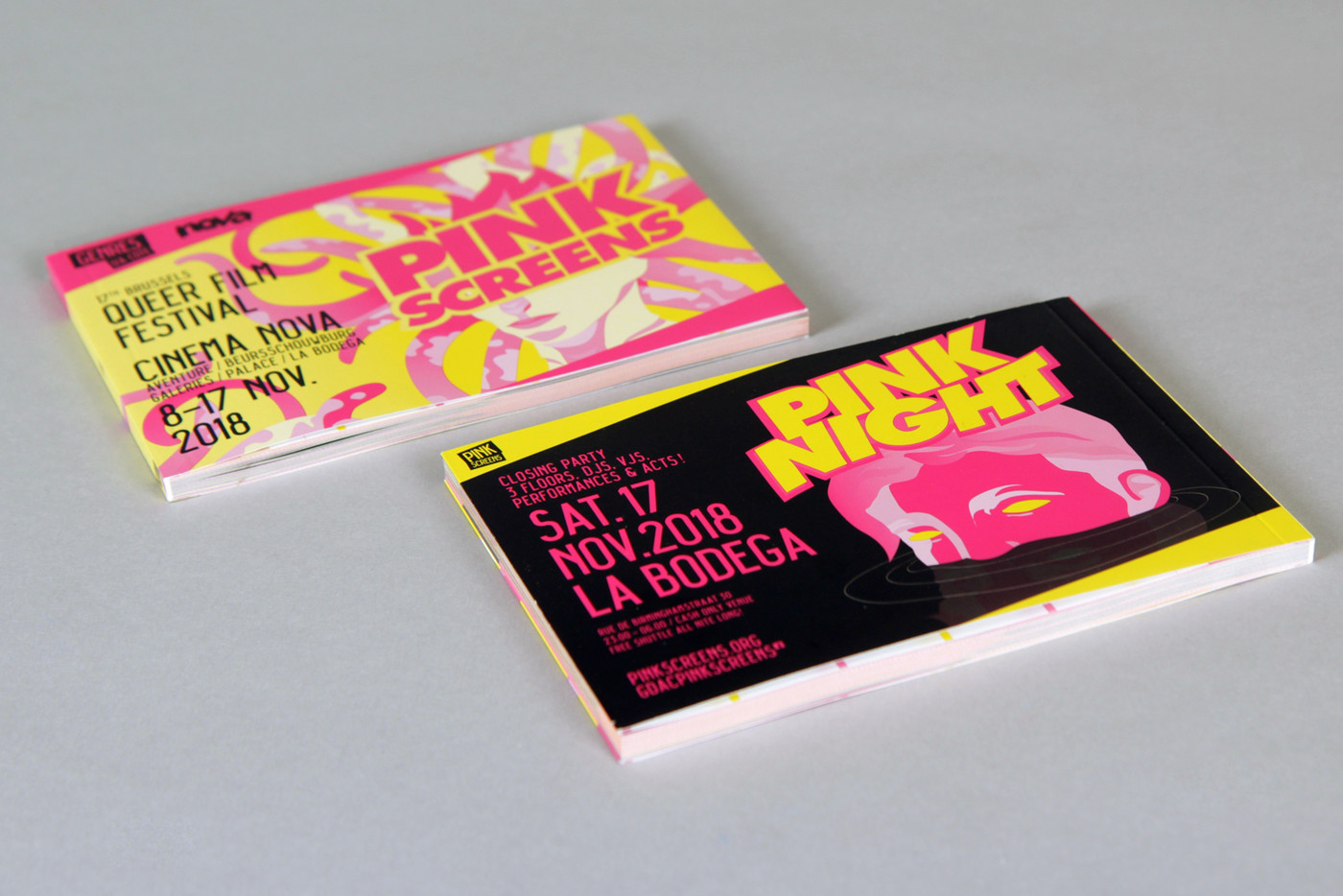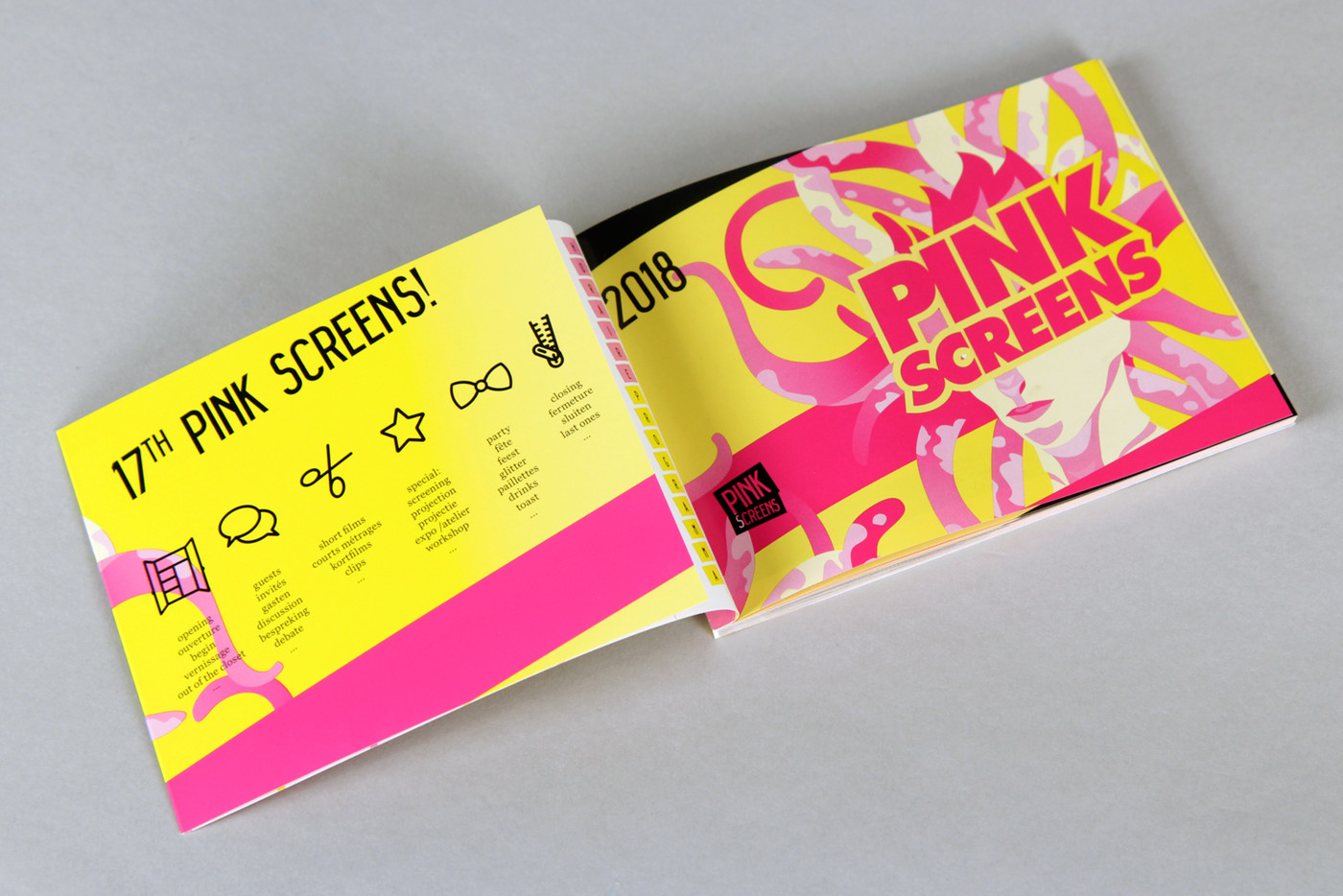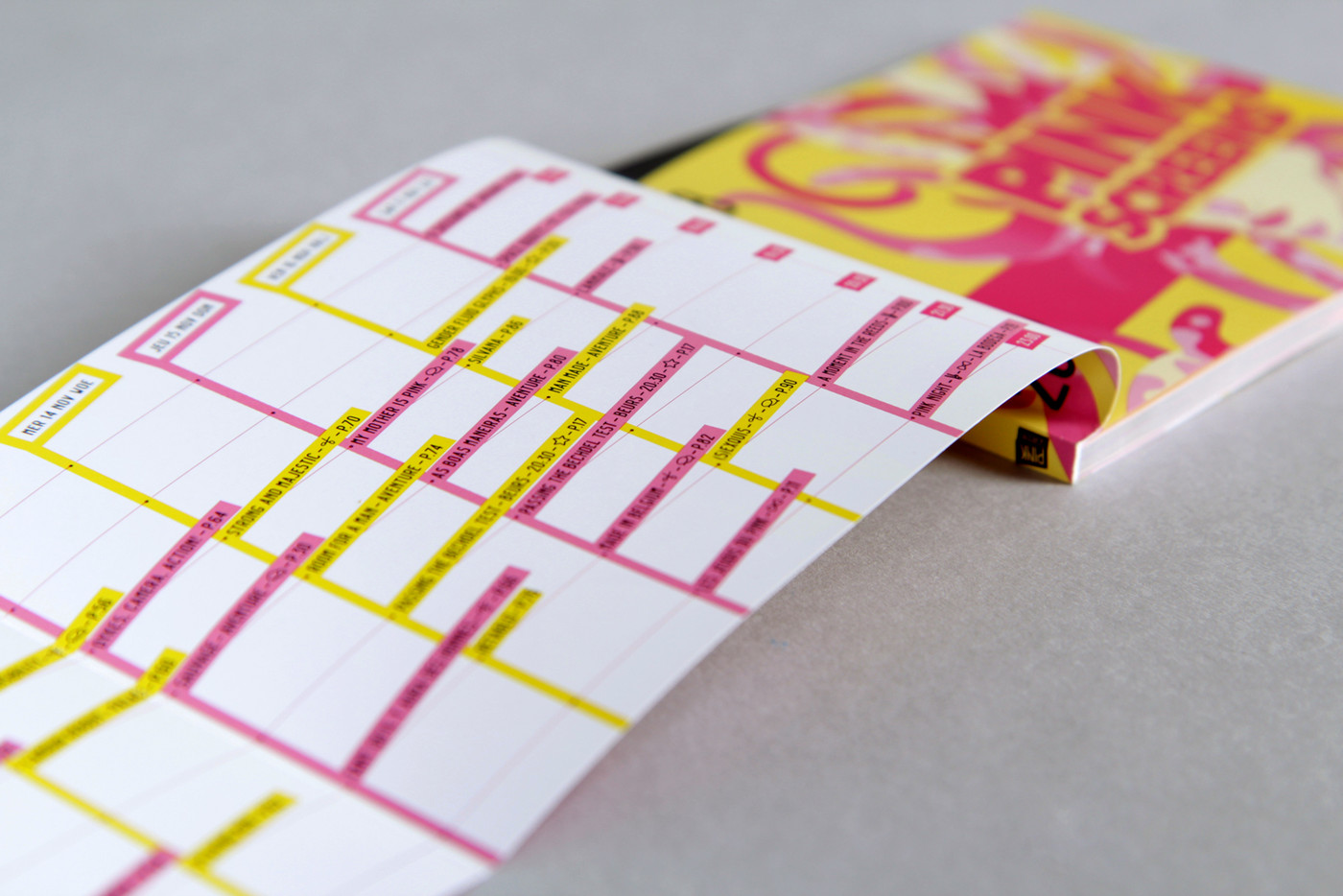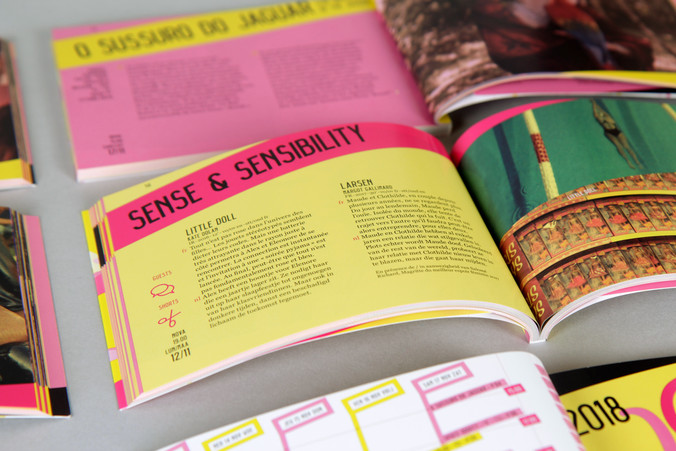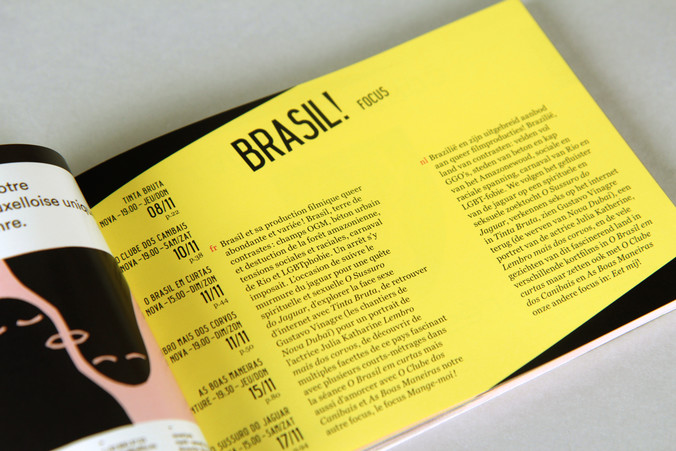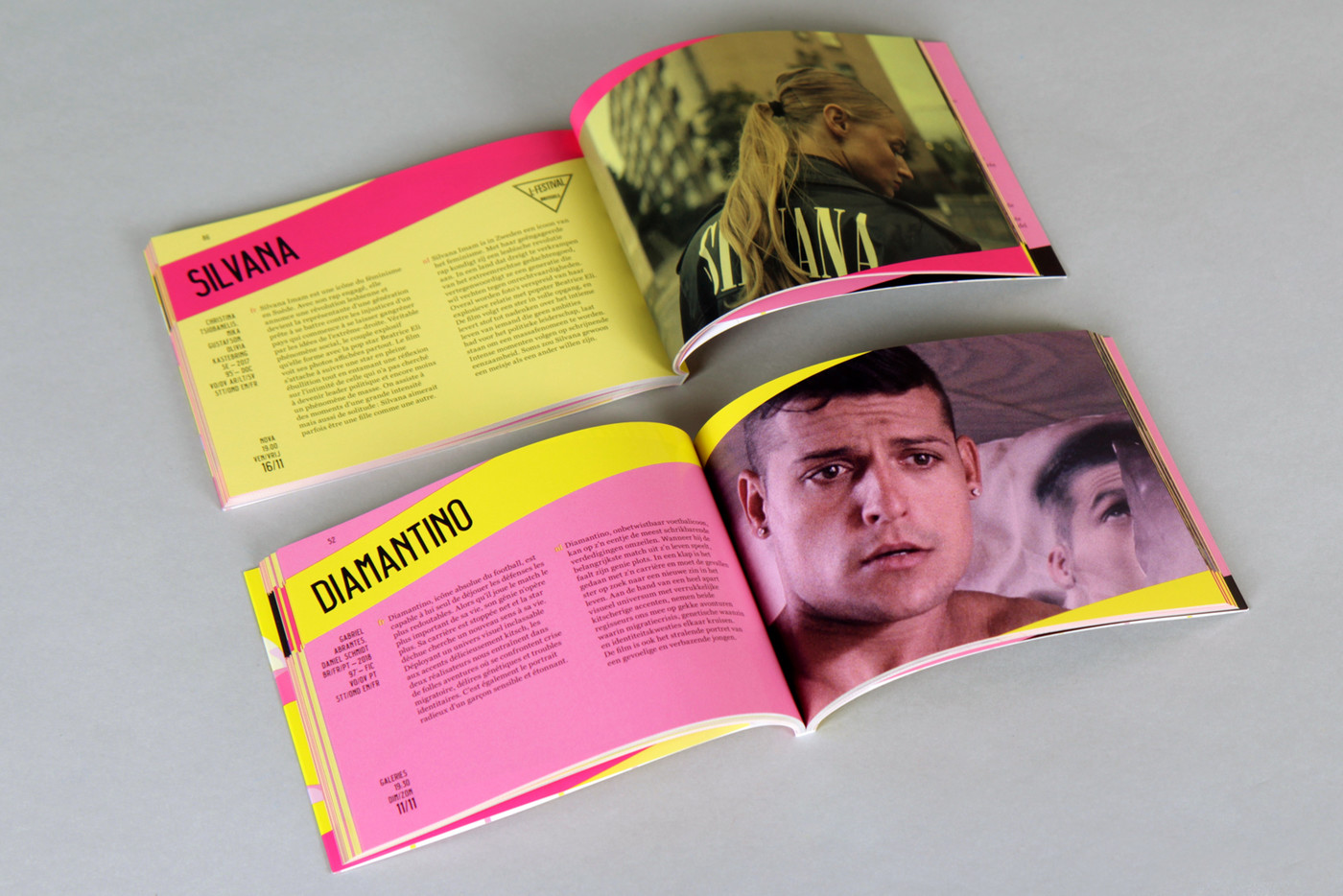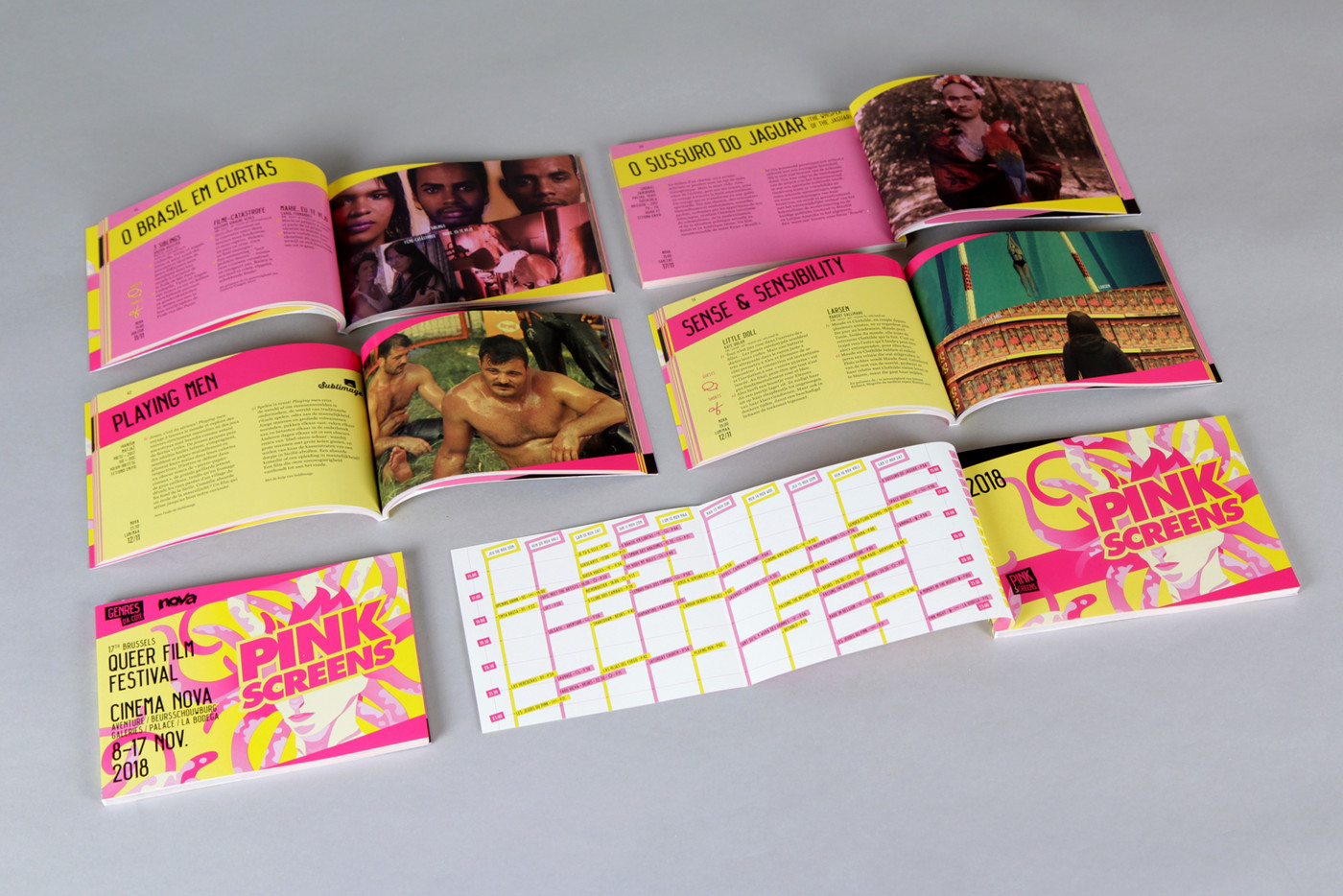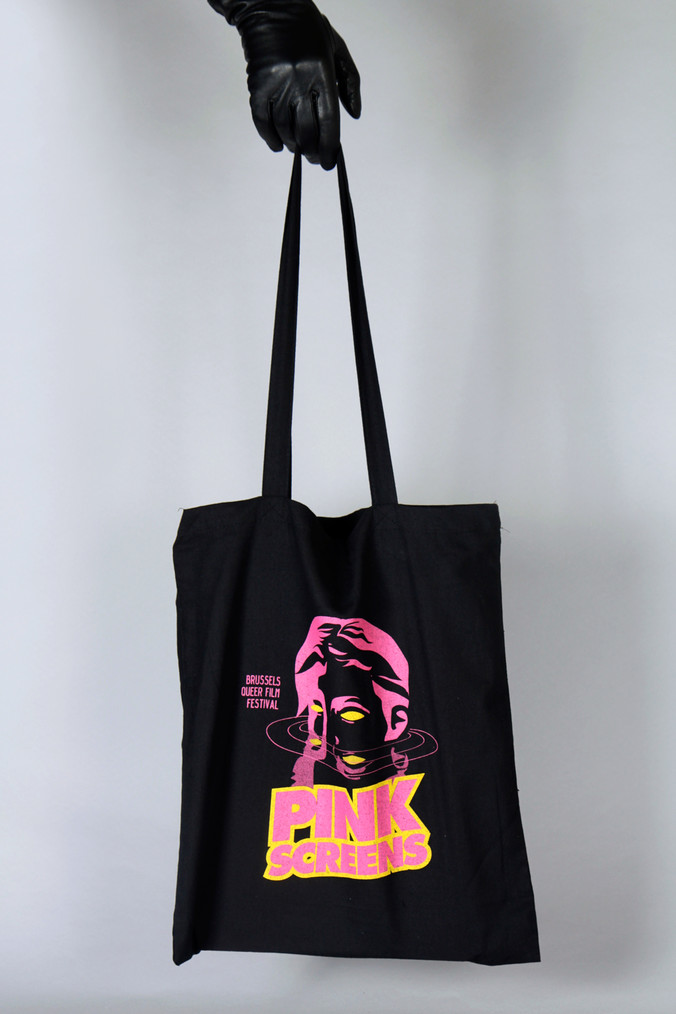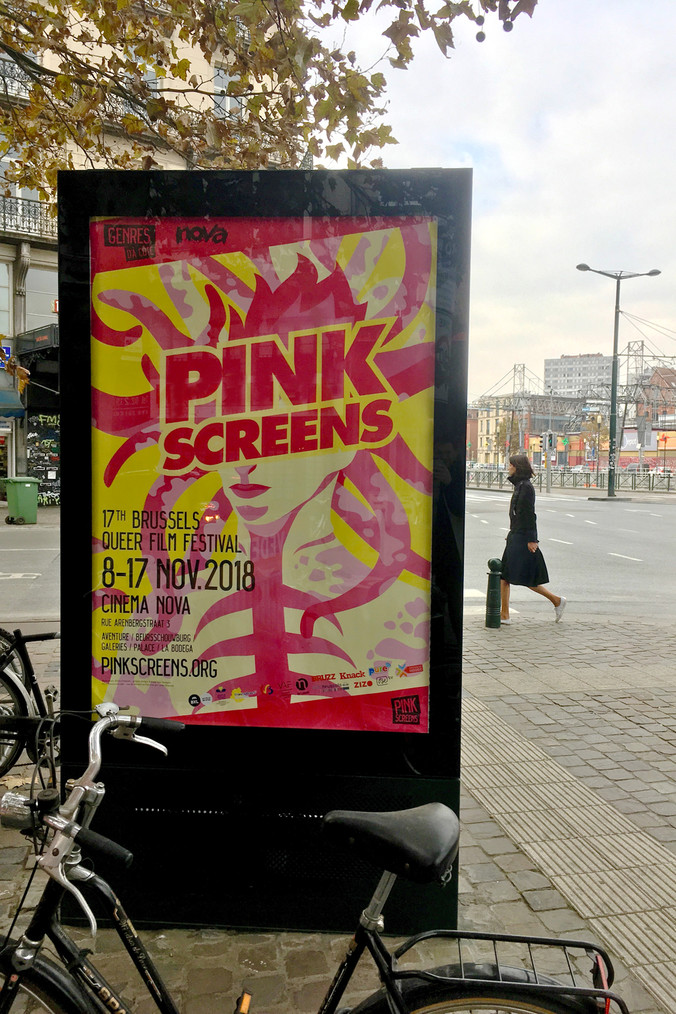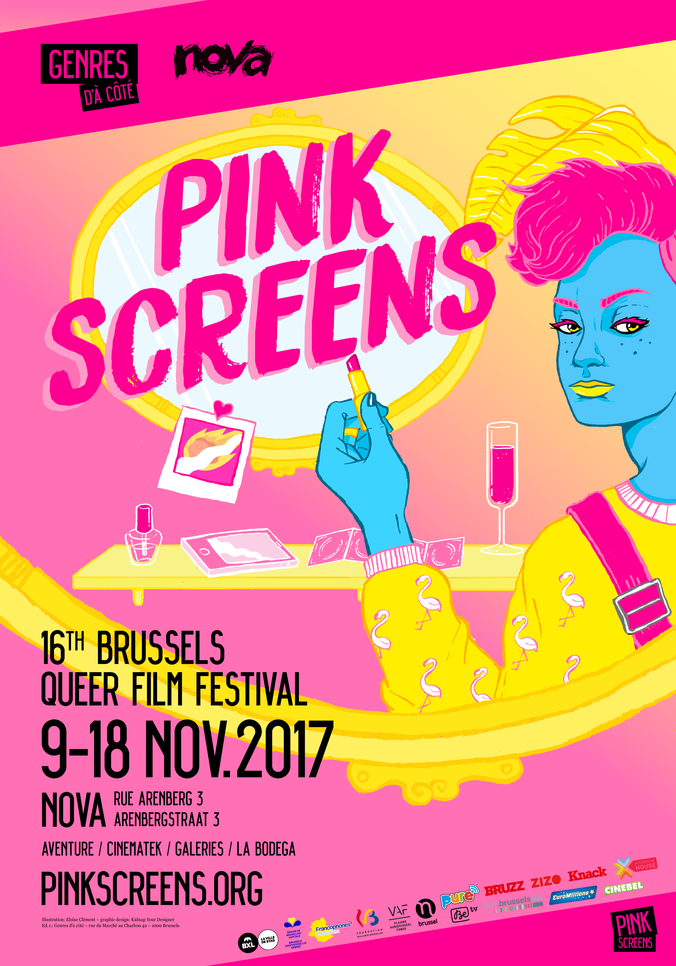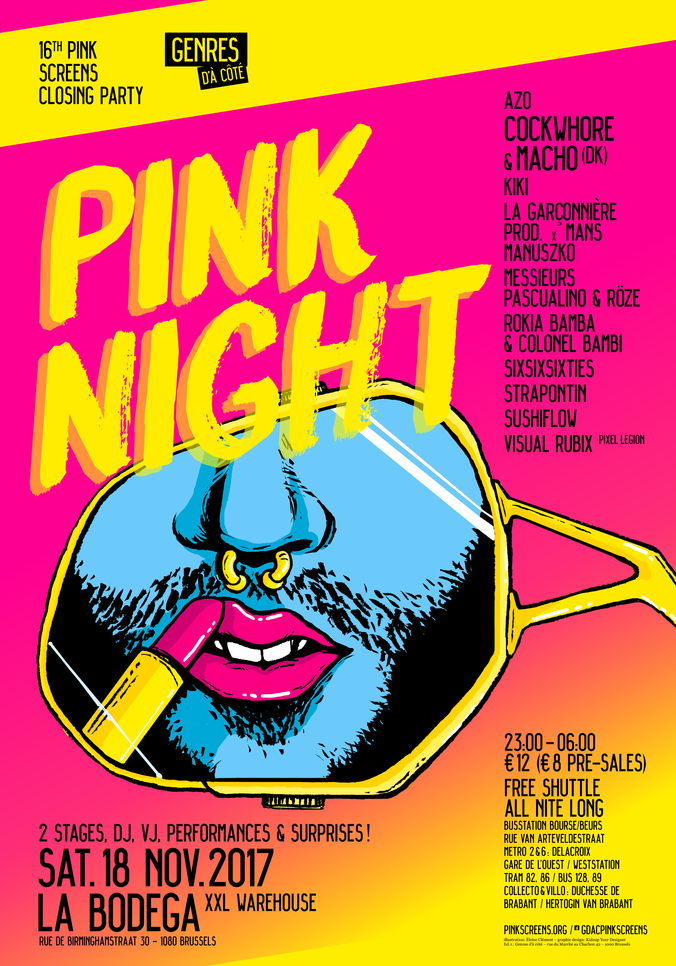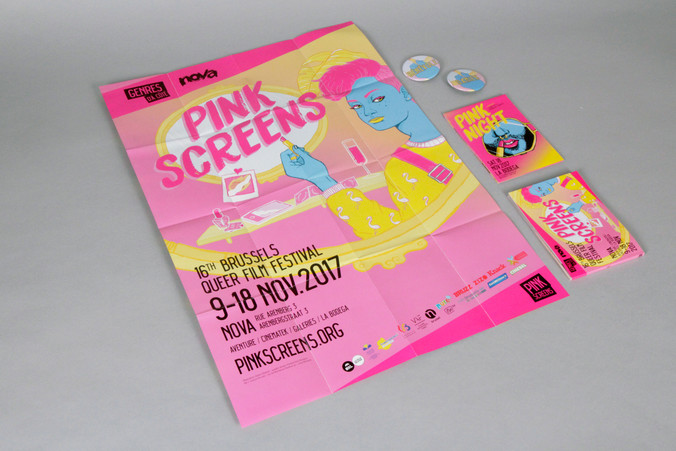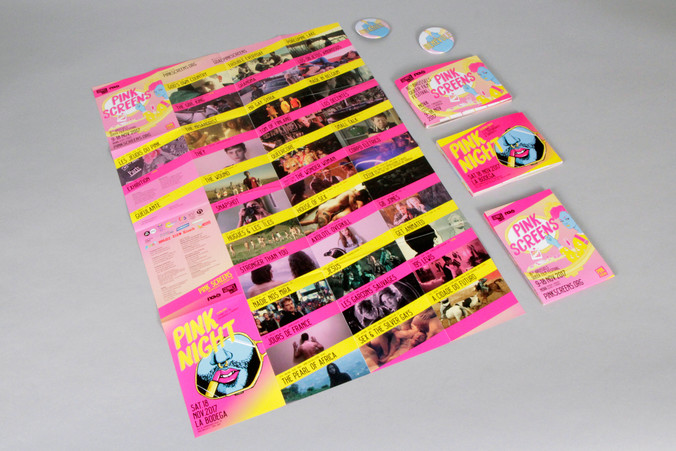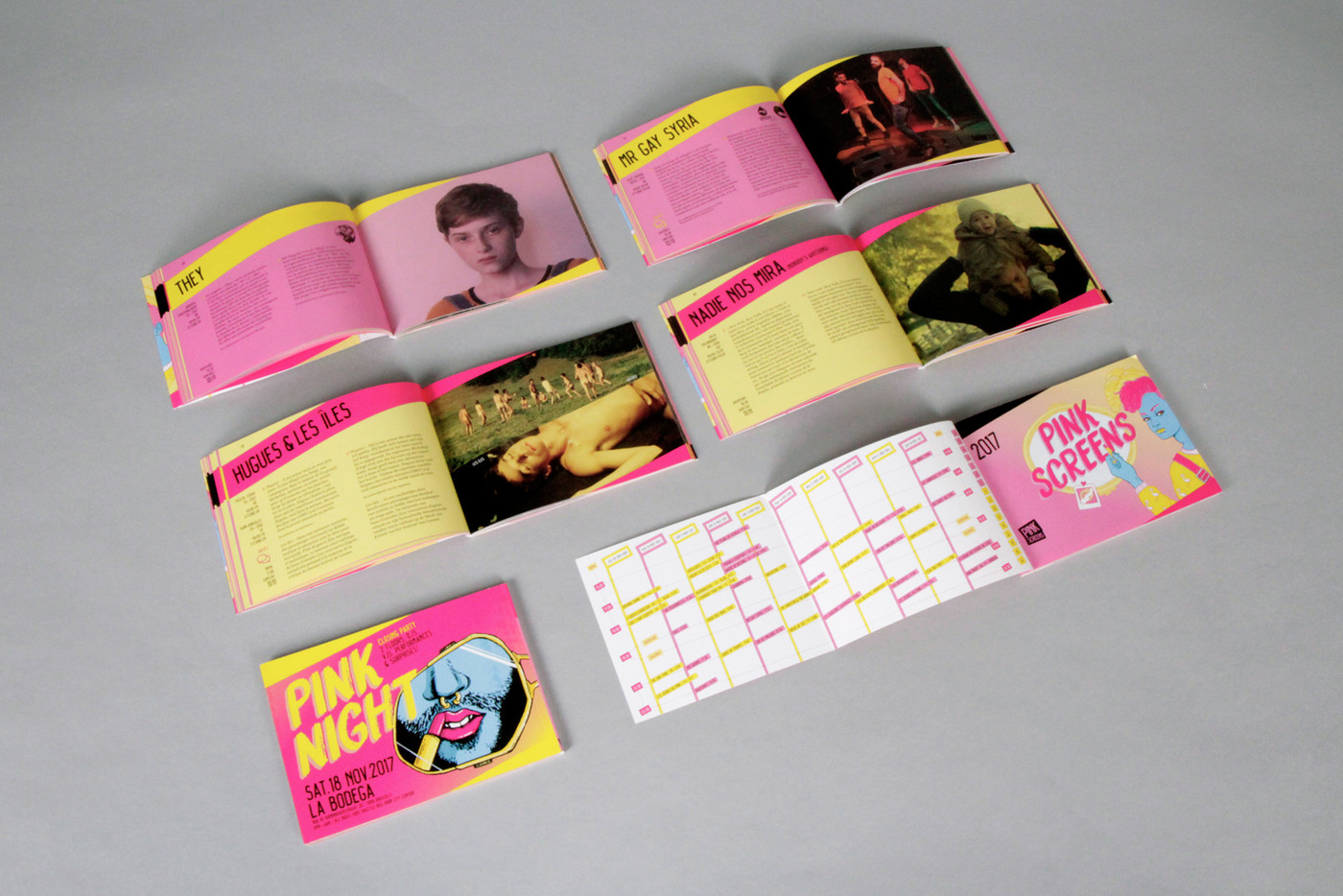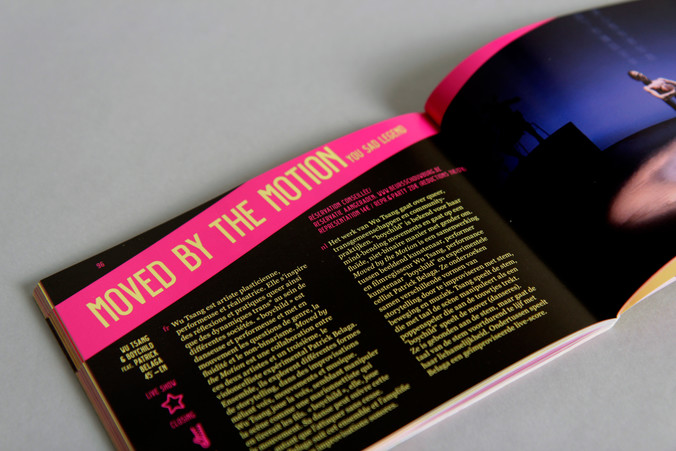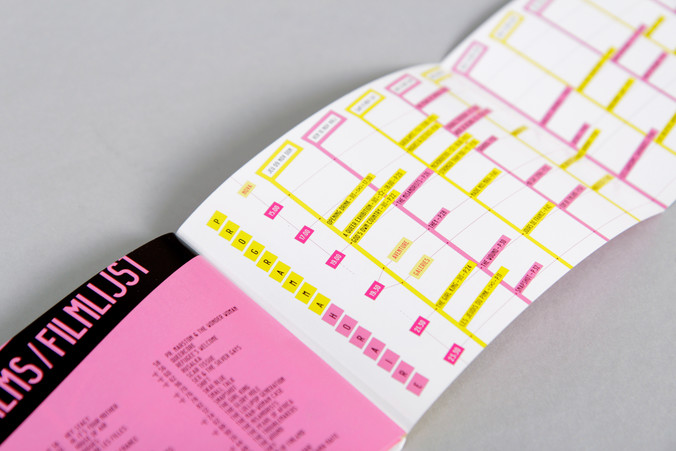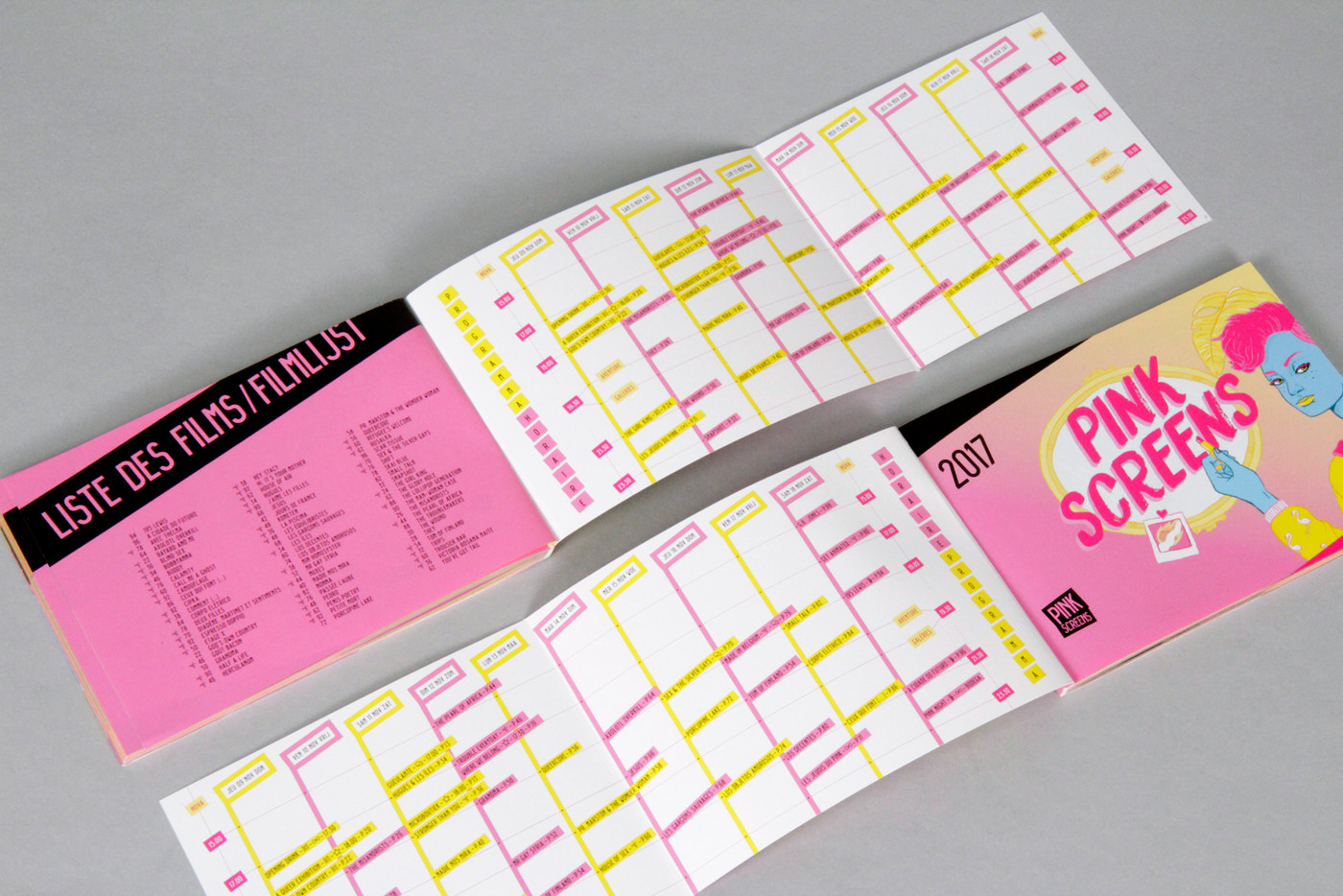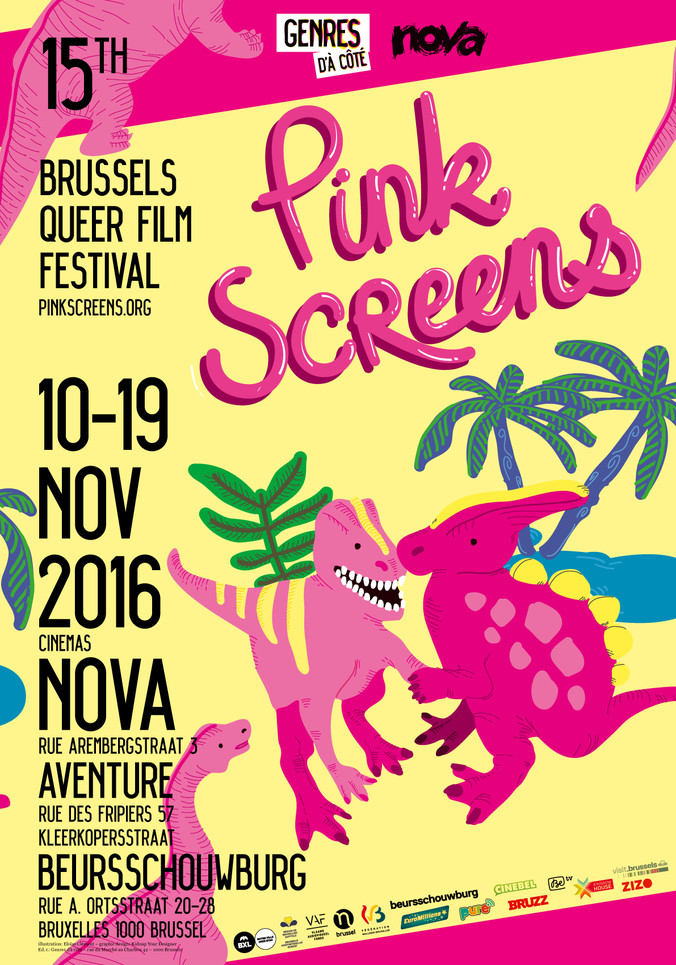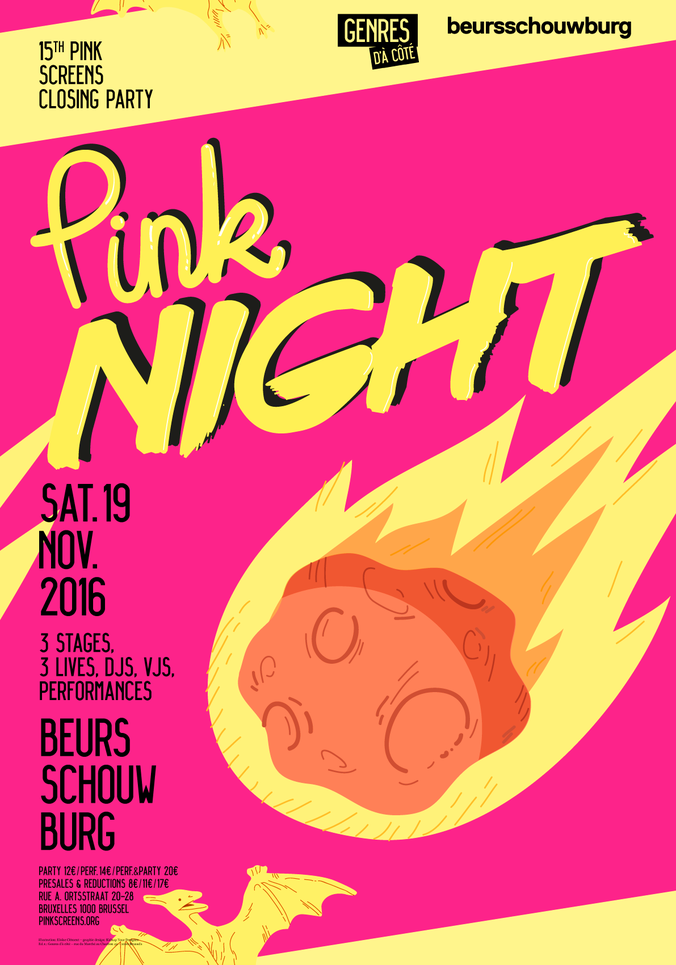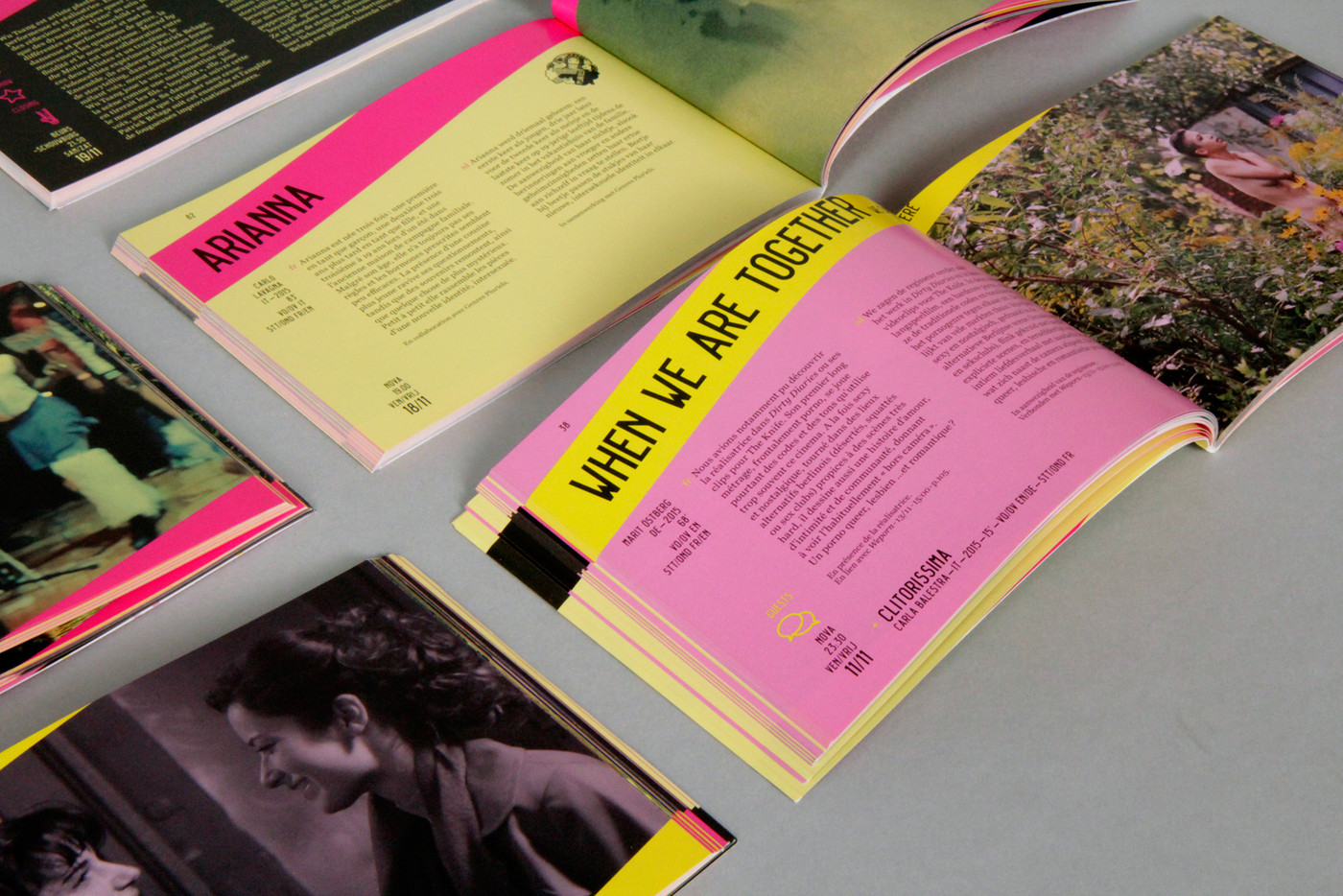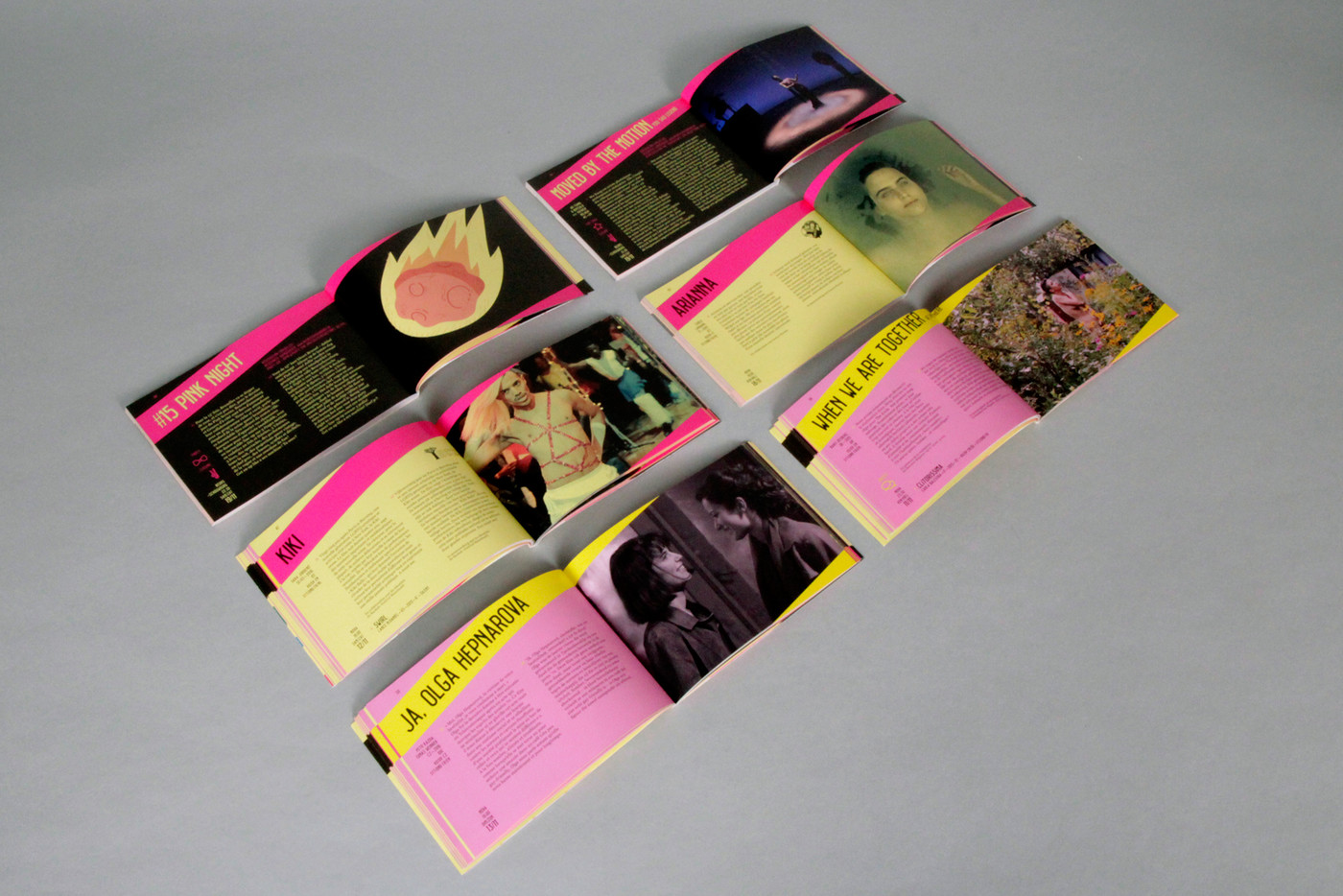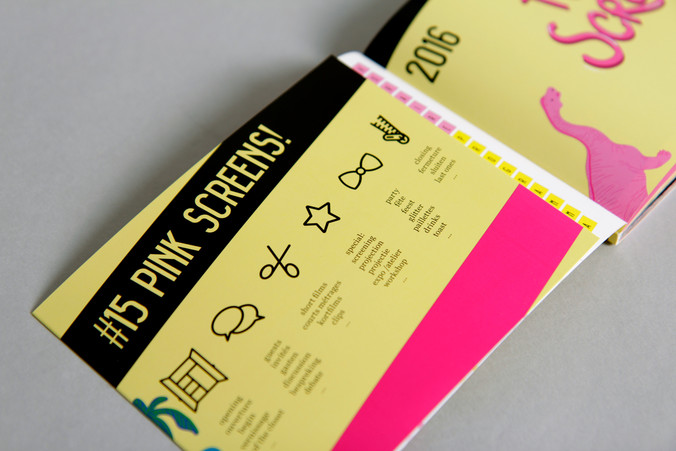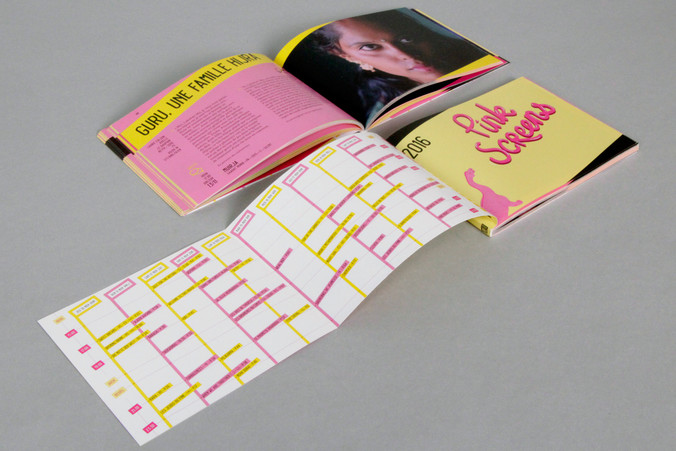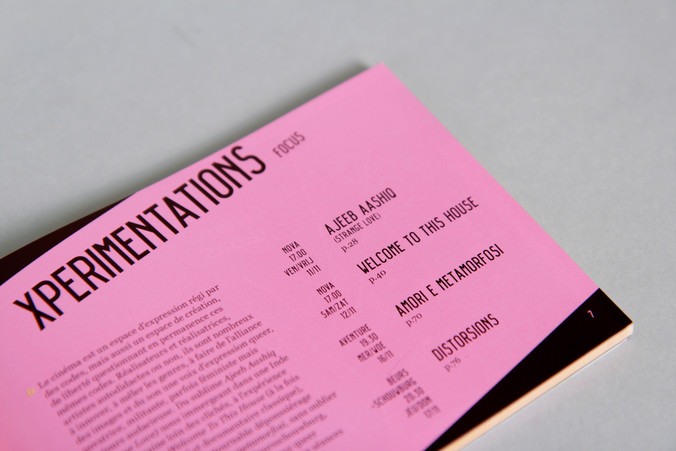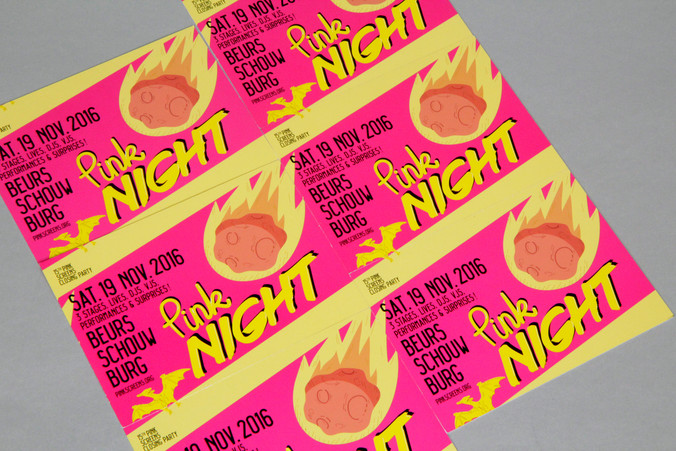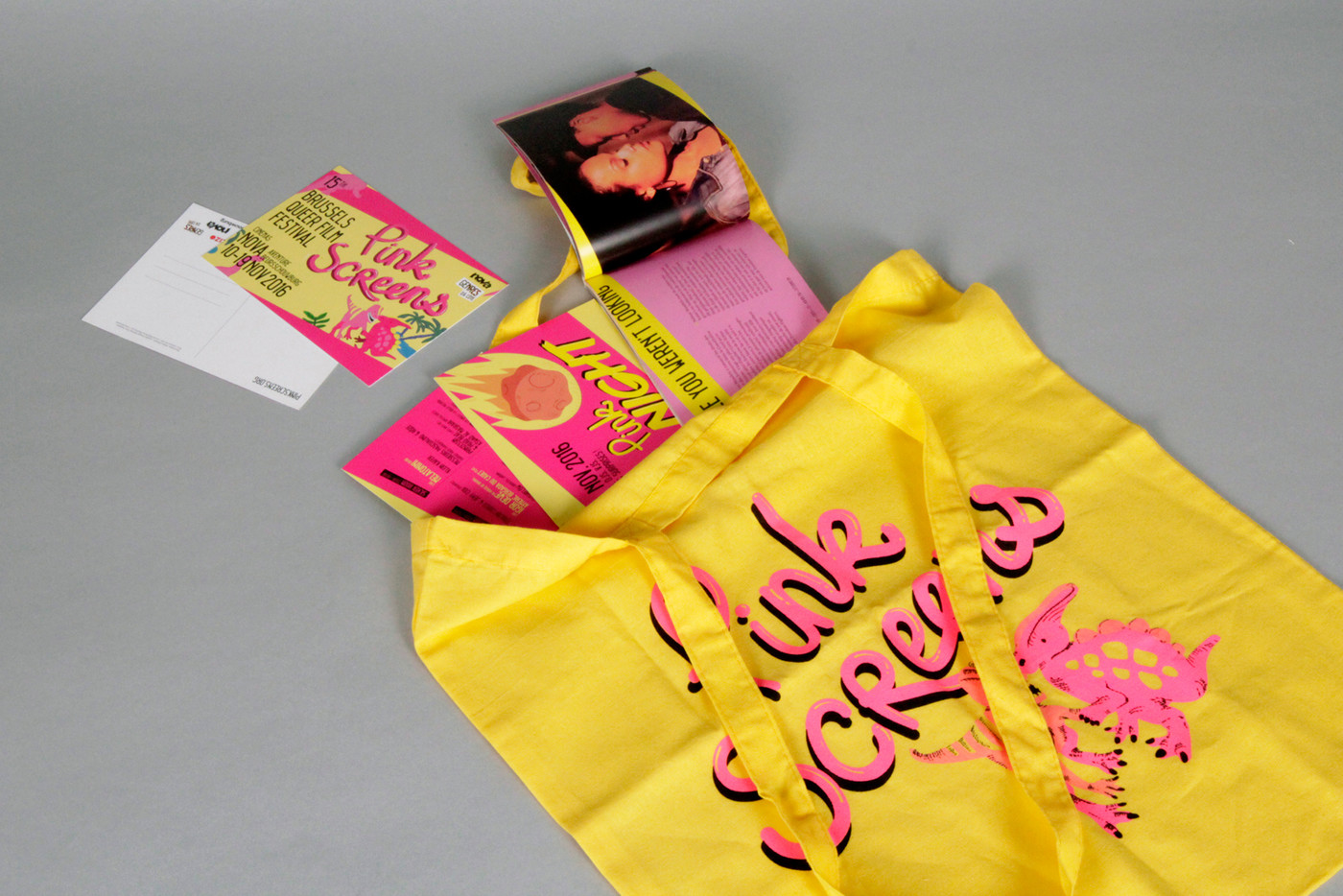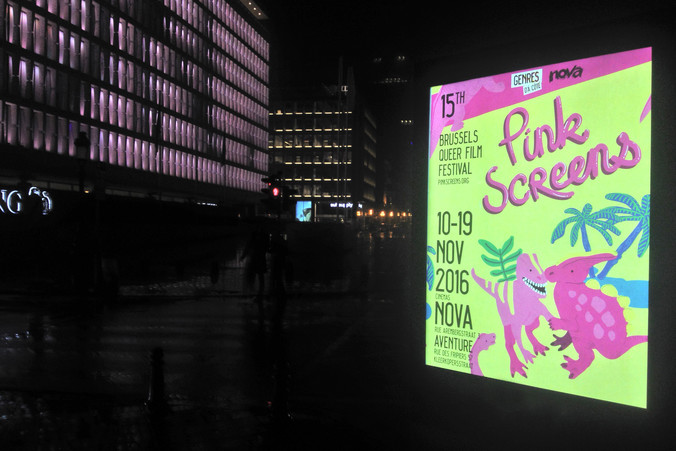 Pink Screens Festival
commission
2016 > on going
Festival communcation
Pink Screens is the main event of Genres d'à côté, an organisation promoting alternative sexuality and gender through different activities revolving around the cinematographic world. Through the years, the festival had built some communication habits based on a strong colour duo, magenta & yellow and as diverse illustrations as possible. We didn't throw everything away as the public had linked these elements to their events and these were quite efficient. We just set out a simple template for the posters, based on stripes and the colours, thus leaving a maximum of space to host the illustrations. We also chose a Belgian(!) and opensource typeface: Alfphabet III by OPS.kitchen
The festival programme is clearer and handier with a fold-out timetable at the beginning as well as at the end, pictograms for the type of events and the film photos are unified by coloured filters and backgrounds for each day.
Last but not least, a website has been specially designed for the festival to check out the program as well as archives: pinkscreens.org. The website has a mirror part for the organisation itself. It features an extraordinary Queer-O-Rama film database as well as an agenda for their activities through out the year: GDAC.org
illustrators:
Éloïse Clement (2016>2018)
Ania Lemin (2019)
Marin d'eau douce (2020)
Inwë Delhez (2021)
Tom de Pekin (2022)