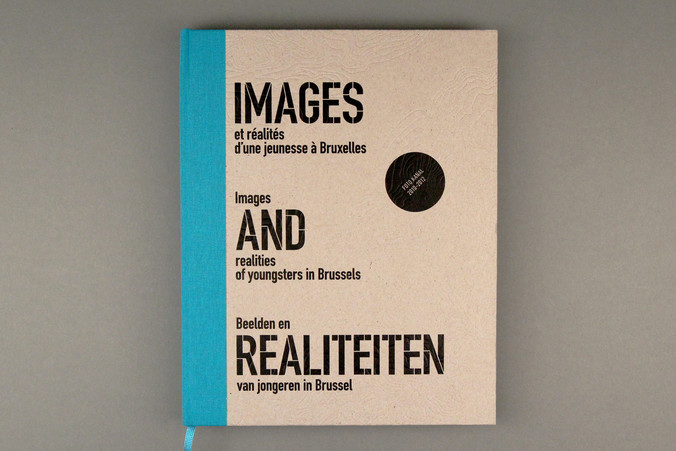 The most beautiful book in the neighborhood!
Images and realities of youngsters in Brussels.
hardcover book / book cloth / screenprinting on embossed cardboard / color offset printing + silver PMS / Condat Matt paper / Recyconomic colour paper / Rainbow black paper / 1,500 copies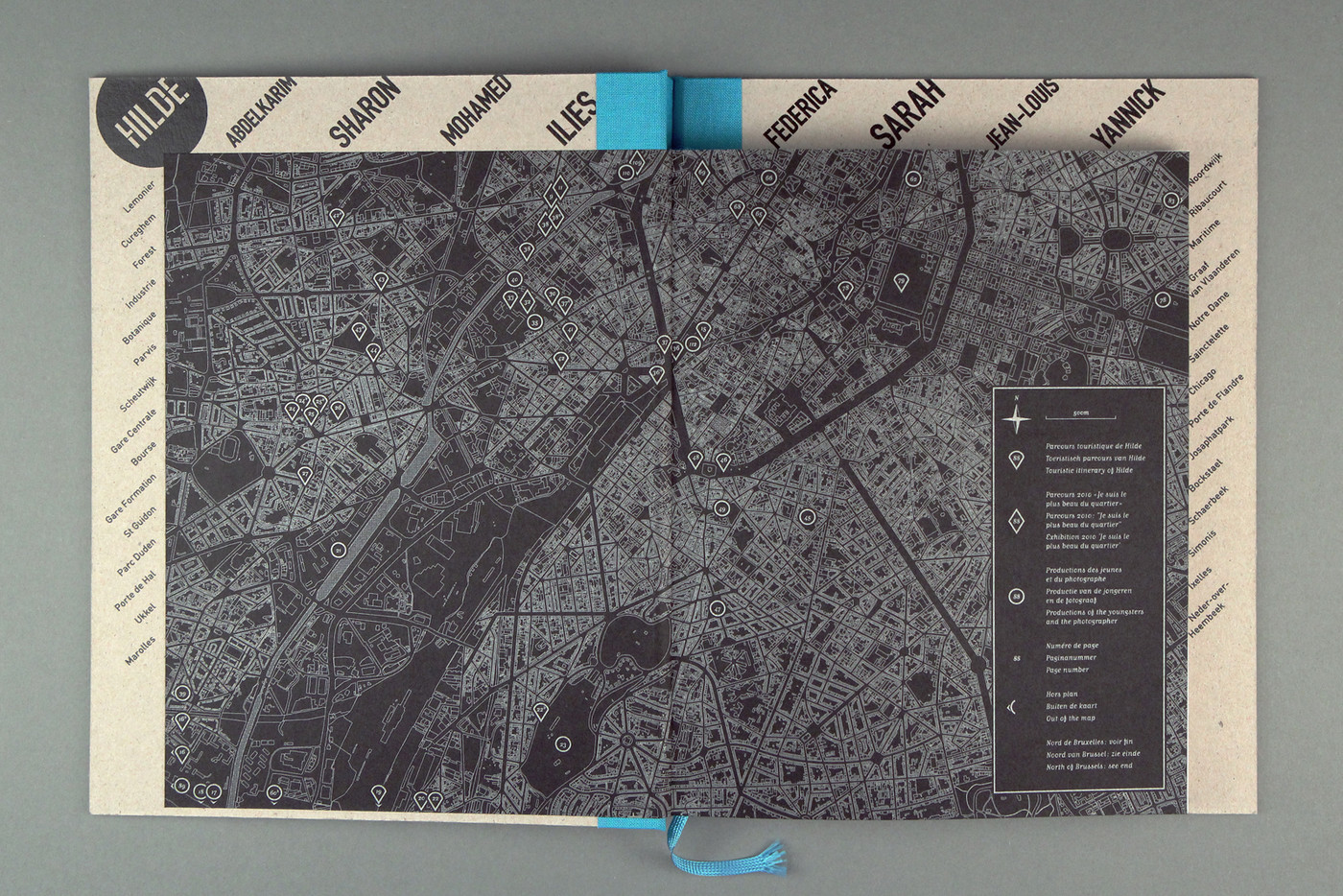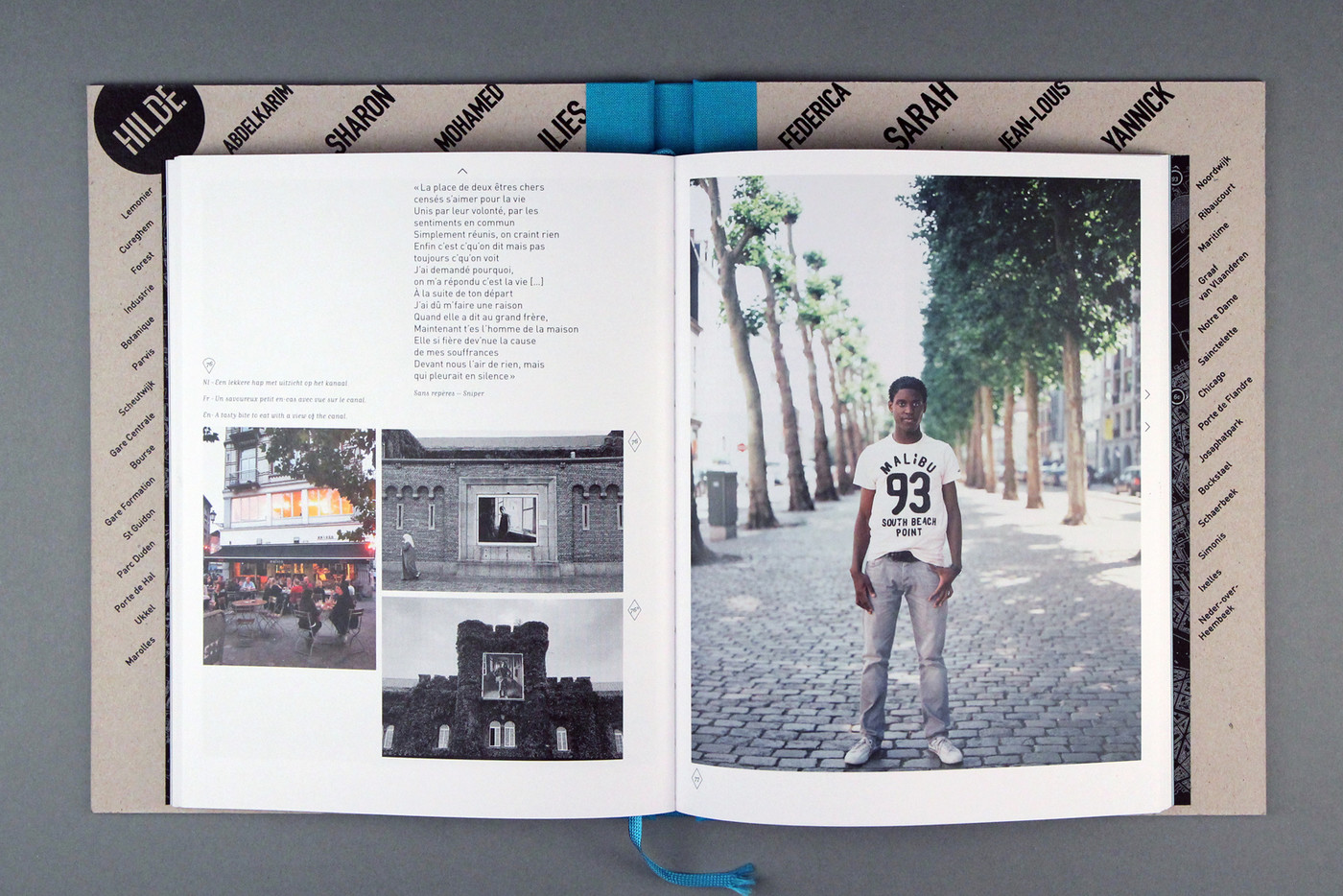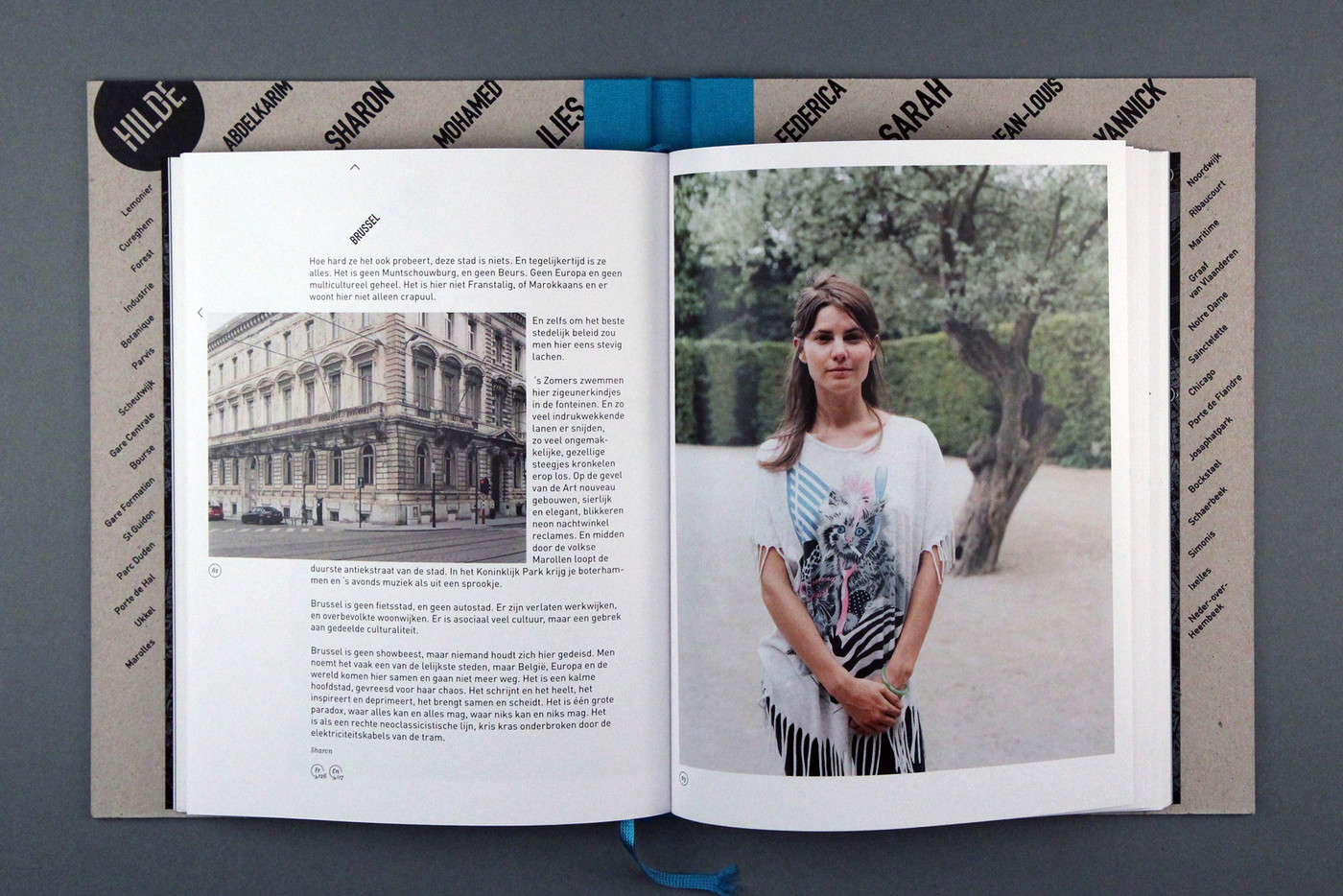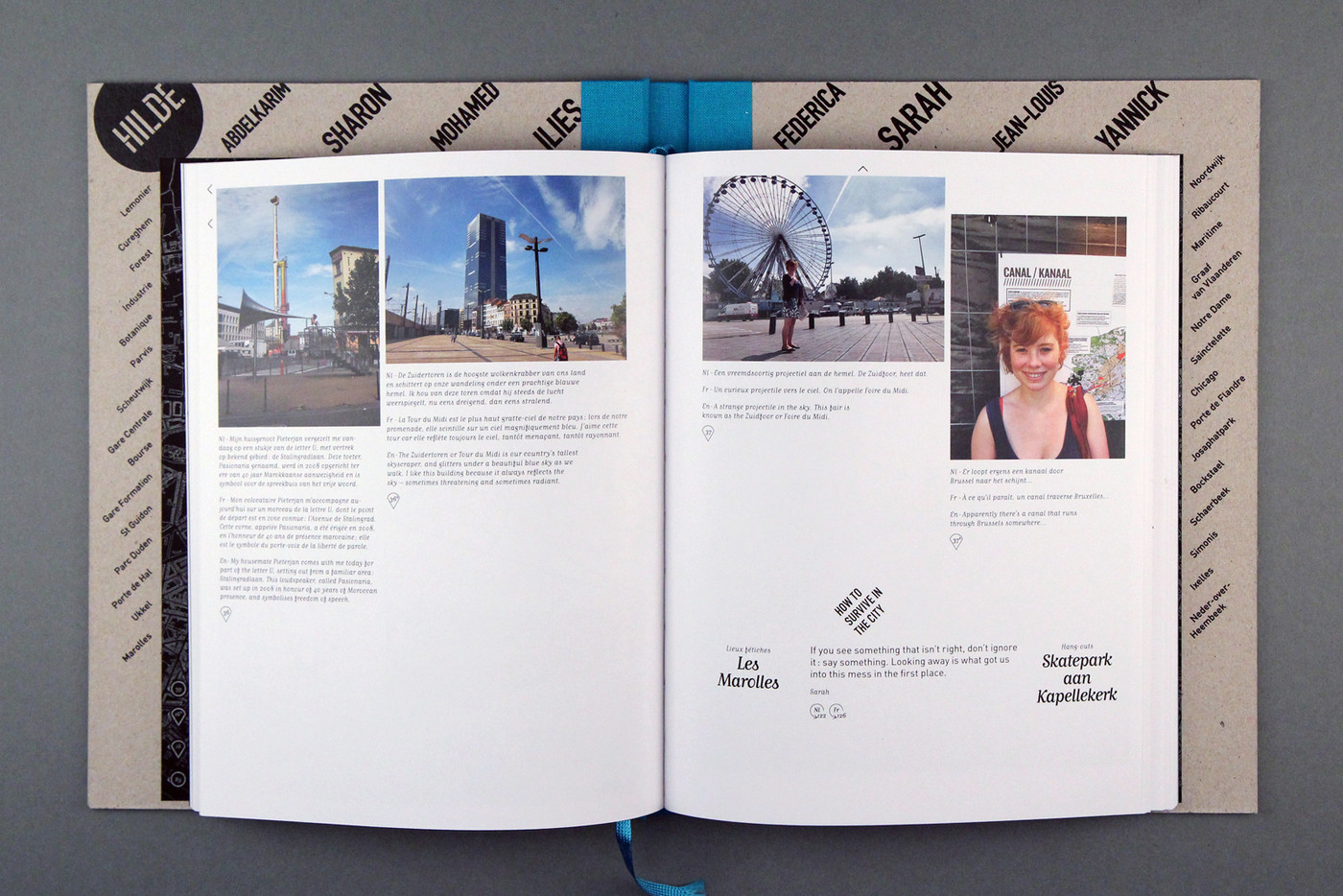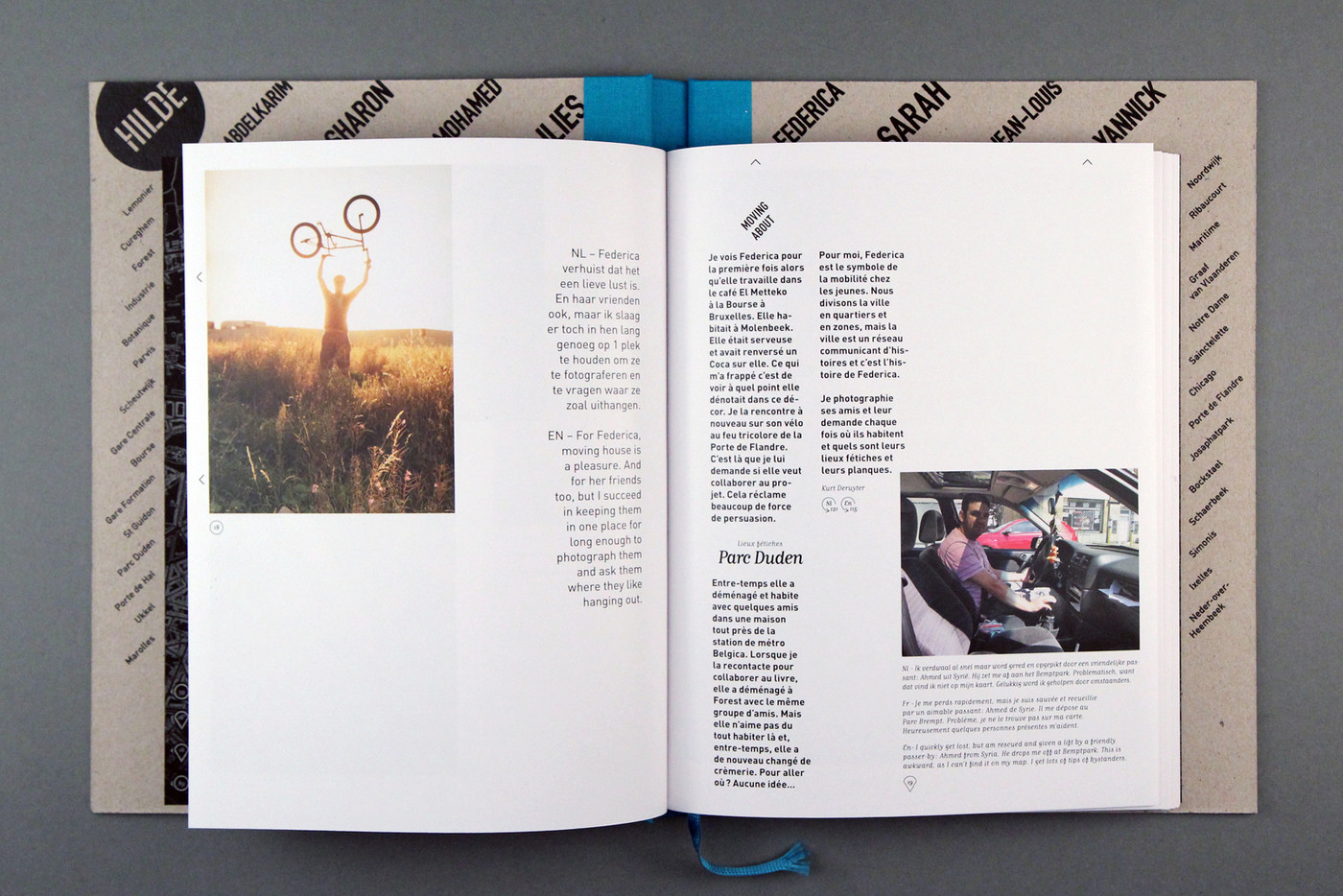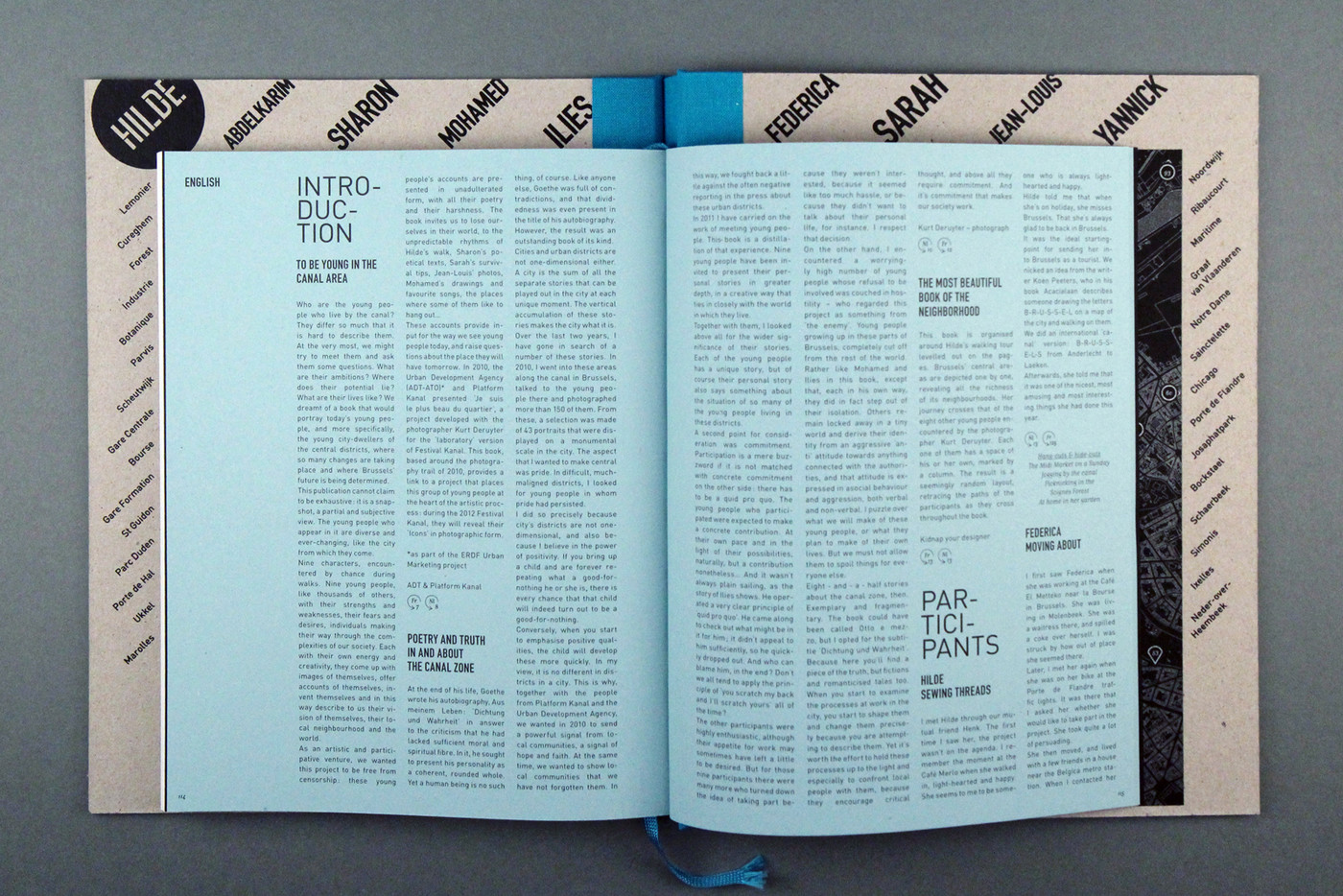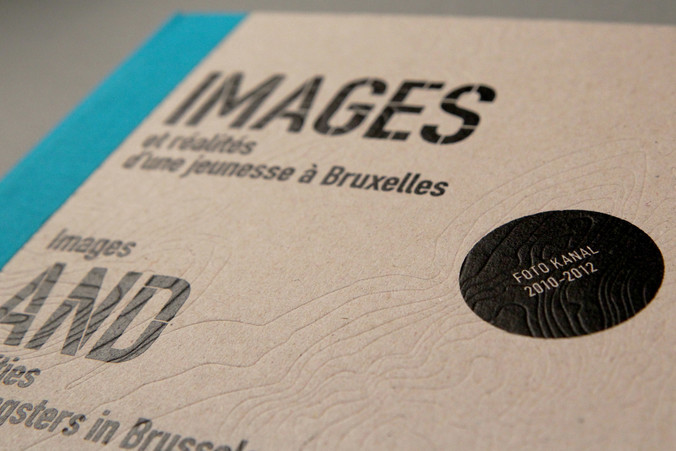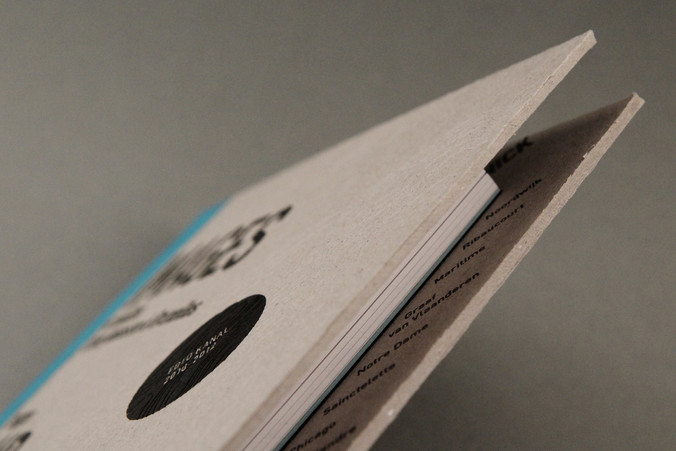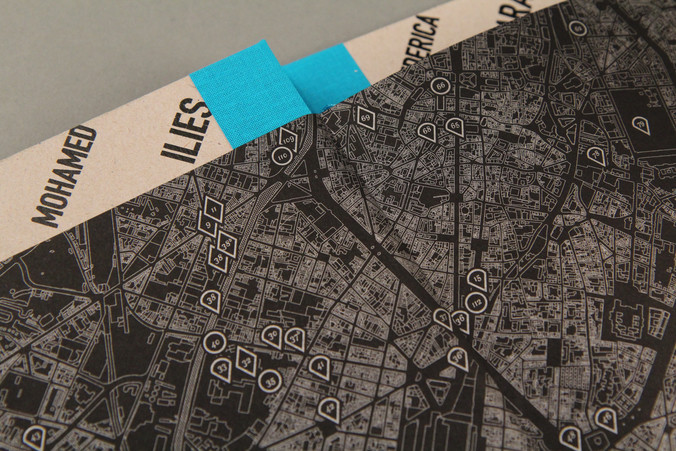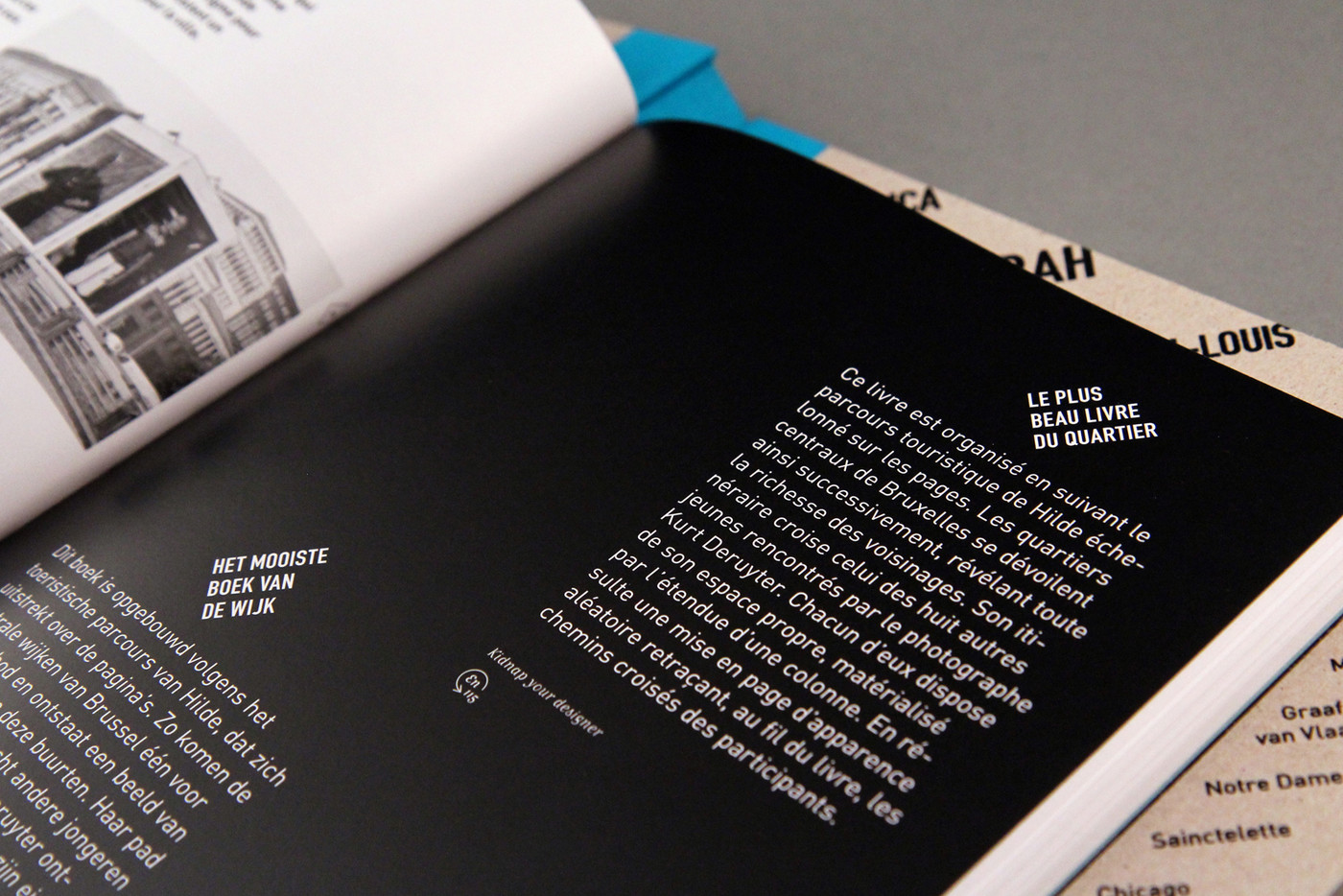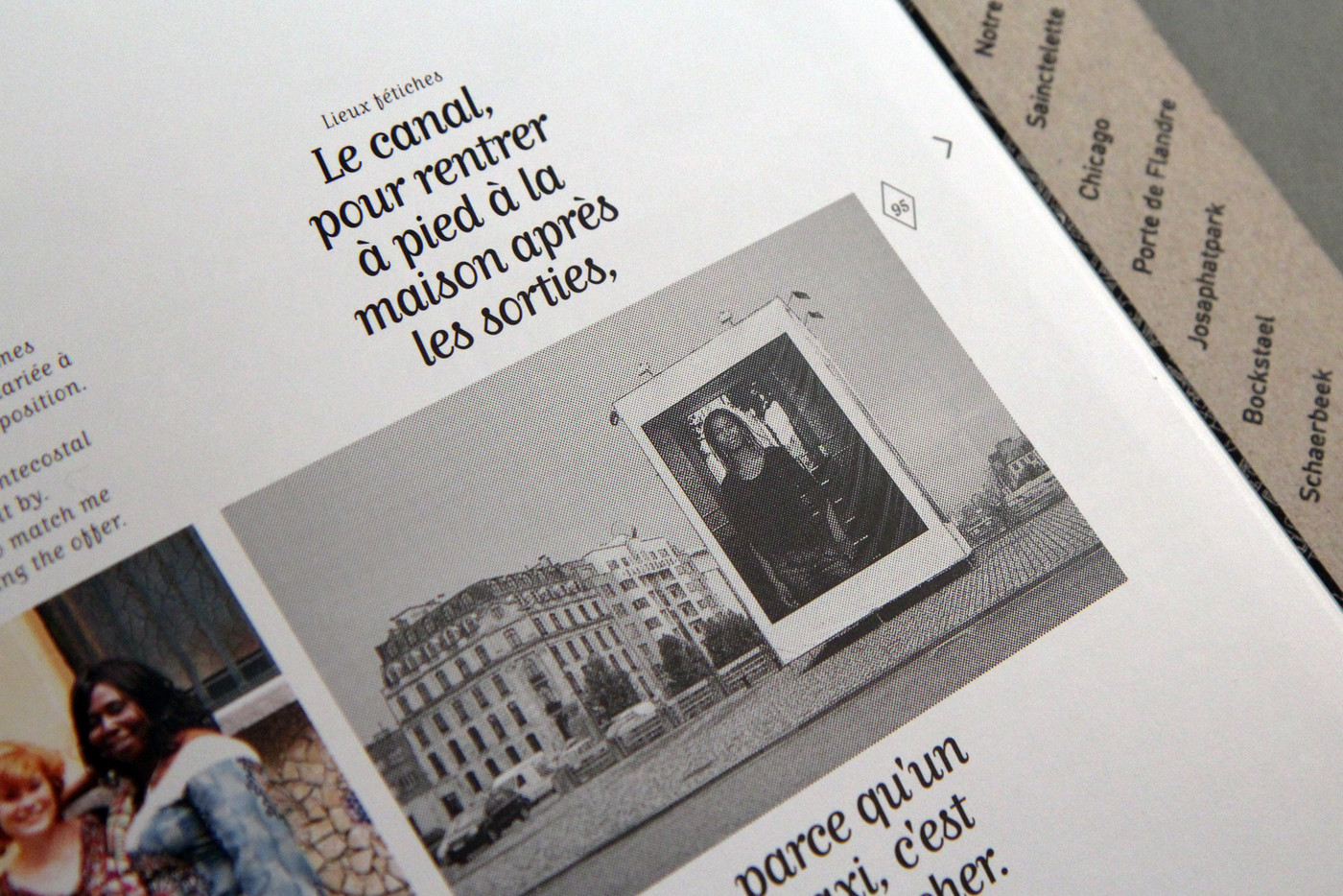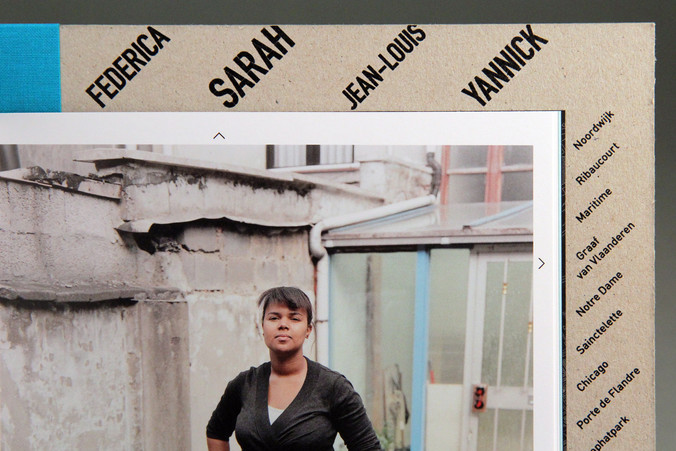 This book with the cover larger than the inside pages is organised around Hilde's walking tour which is laid out vertically on the pages. Brussels' central areas are depicted one by one, revealing all the richness of its neighbourhoods. Her journey crosses that of the eight other young people encountered by the photographer Kurt Deruyter. Each one of them has a space of his or her own, marked by a column and his name on the cardboard. The result is a seemingly random layout, retracing the paths of the participants as they cross throughout the book.
Photos : Kurt Deruyter
Designed for : ADT / Platform Kanal