Belgium is design — Milan 2016
commission
Identity exhibition & catalogue
For Milan Design Week 2016, we were asked by Belgium is Design, a gathering of Belgian institutions promoting design, to produce the visual communication for their two exhibitions there.
paperback catalogue / color offset printing cover & photo section / black offset print interior printing / 5,000 copies – Singer stitched photo booklet / color offset printing / 2,000 copies – micro perforation folder / color offset printing / 800 copies – flyers color offset printing / 6x800 copies — C4 kraft envelop black offset printing / 8,000 copies – exhibition signage / white ink digital print / colored recycled wood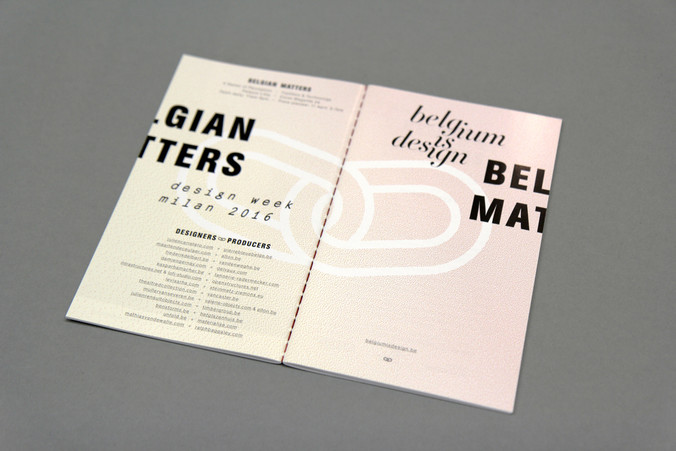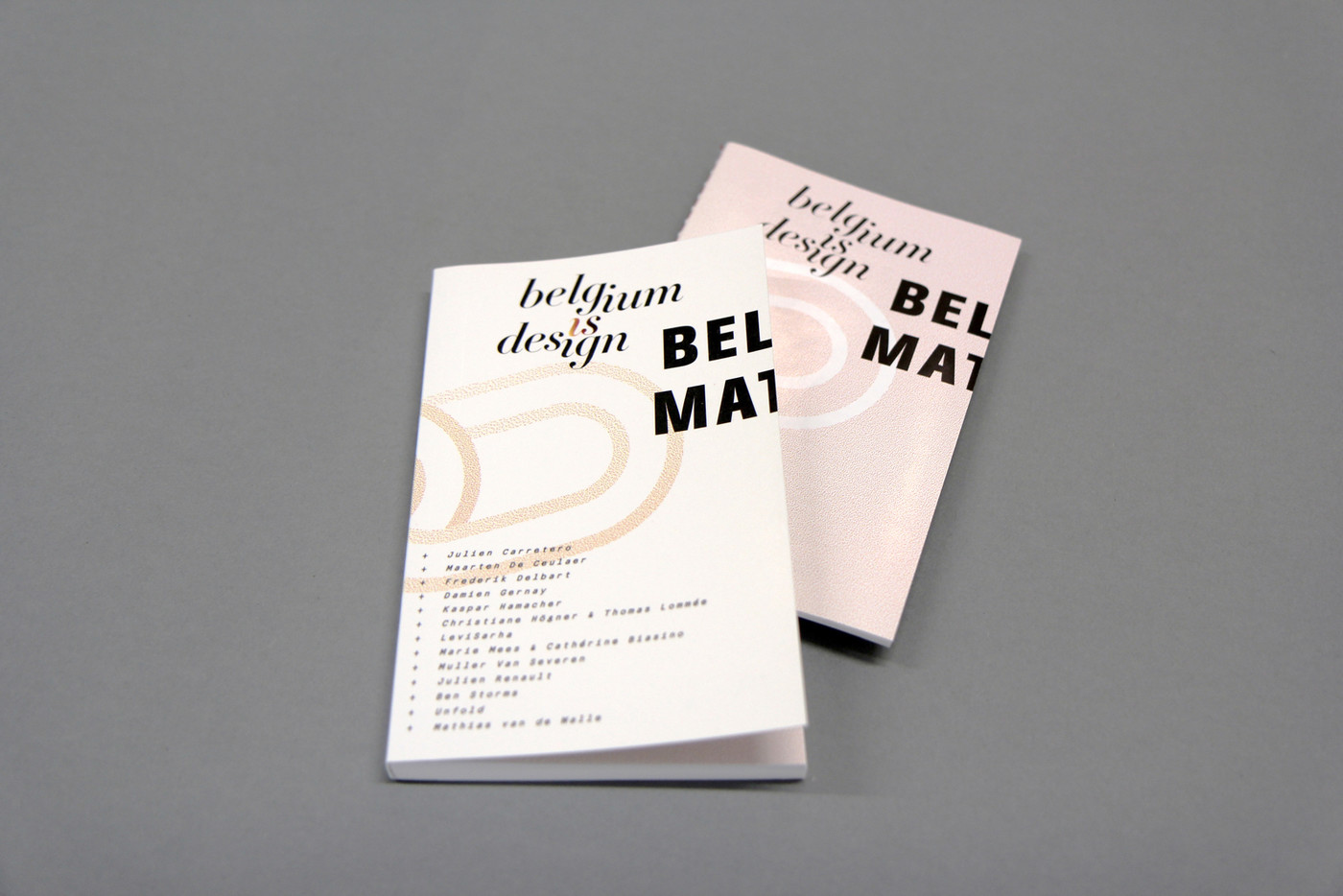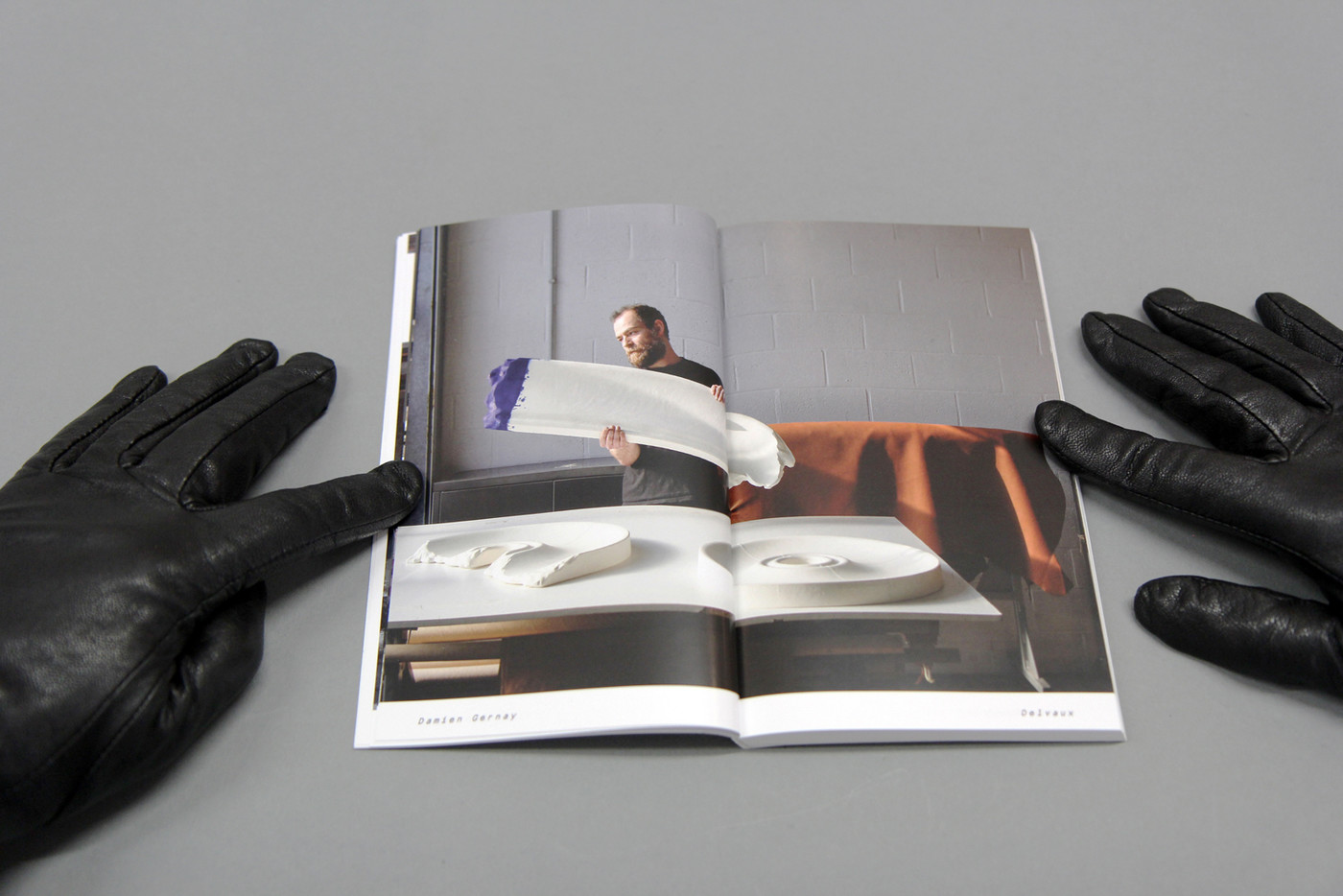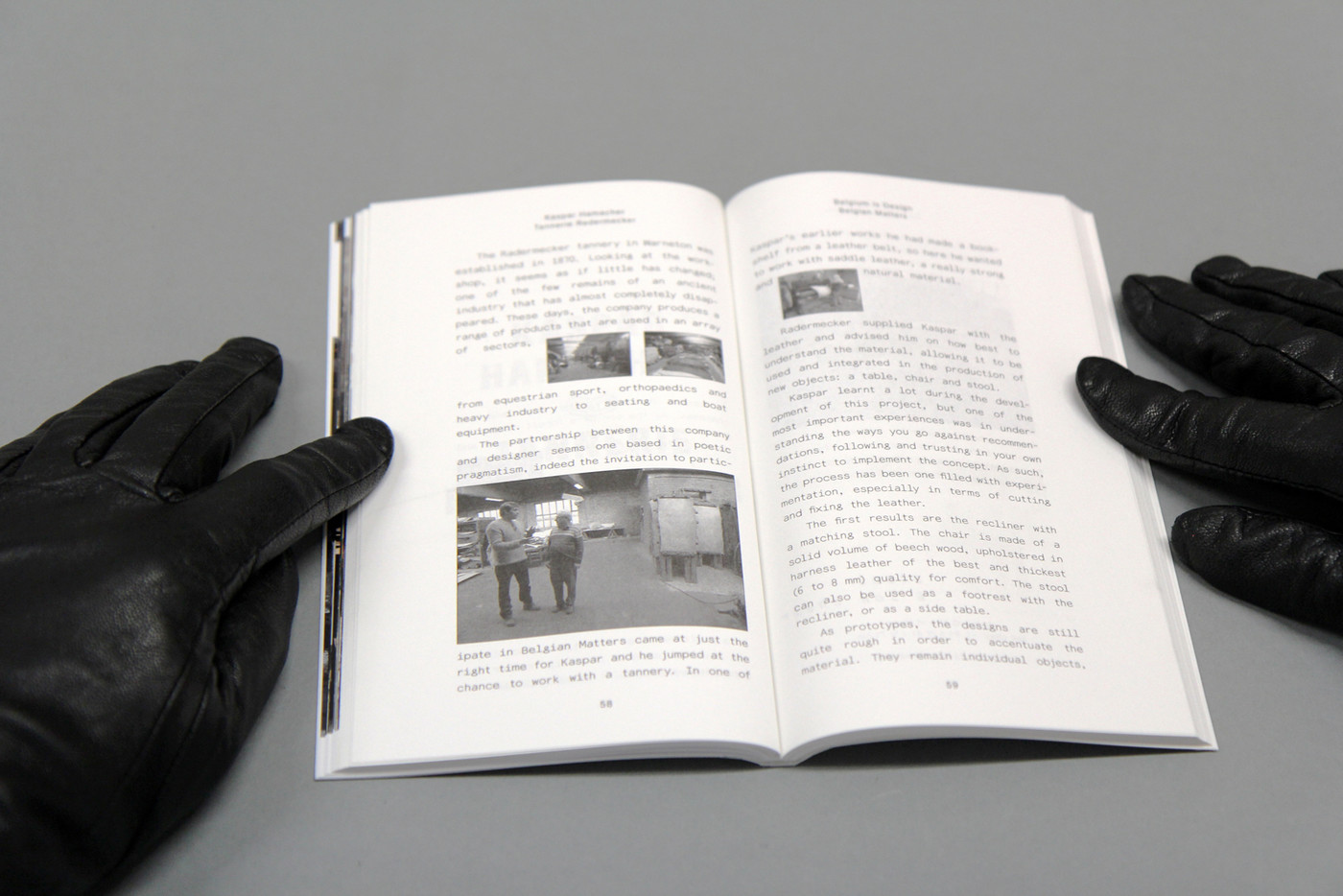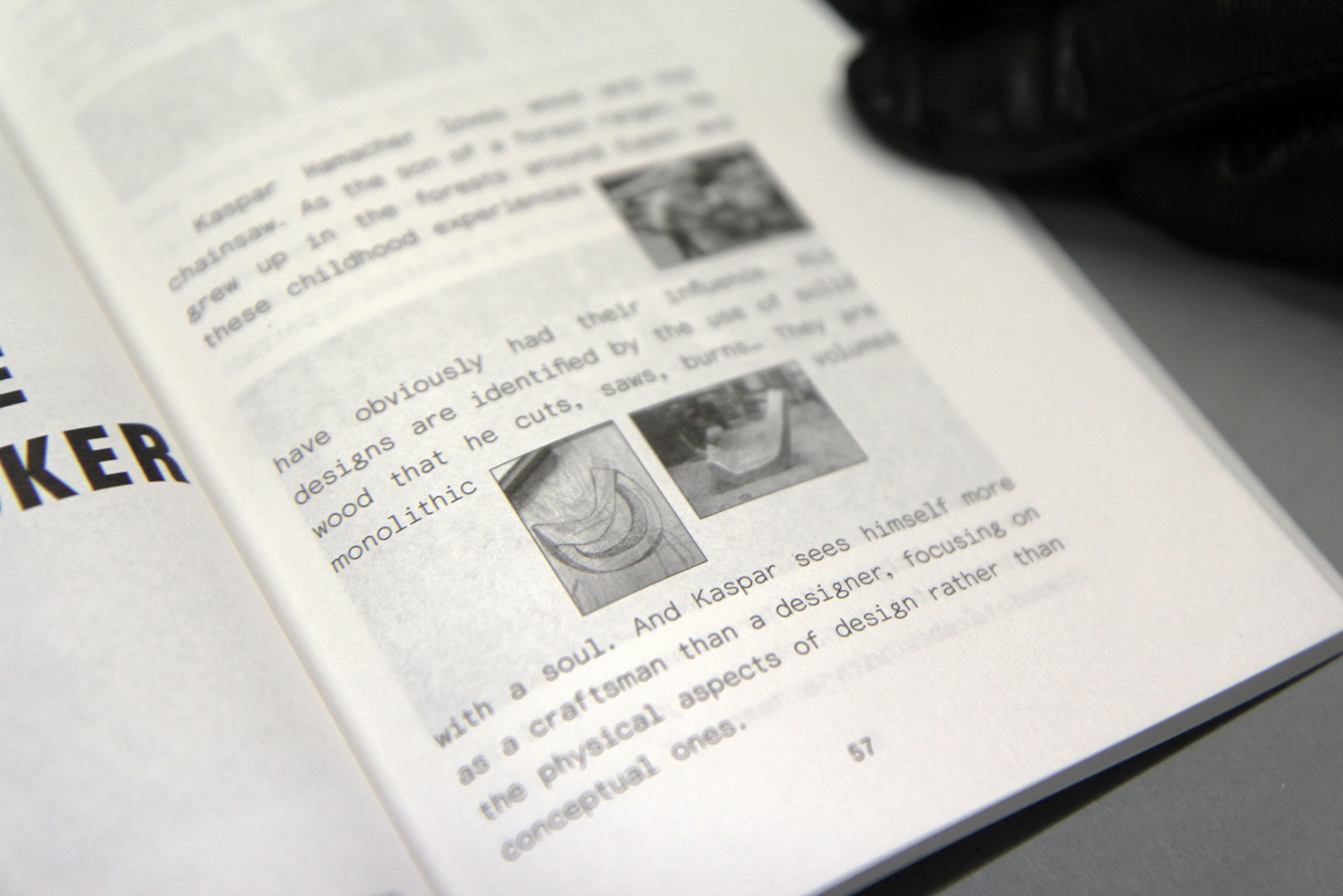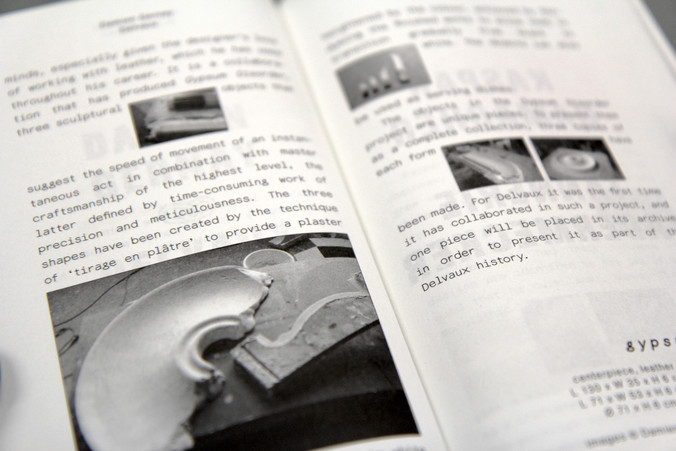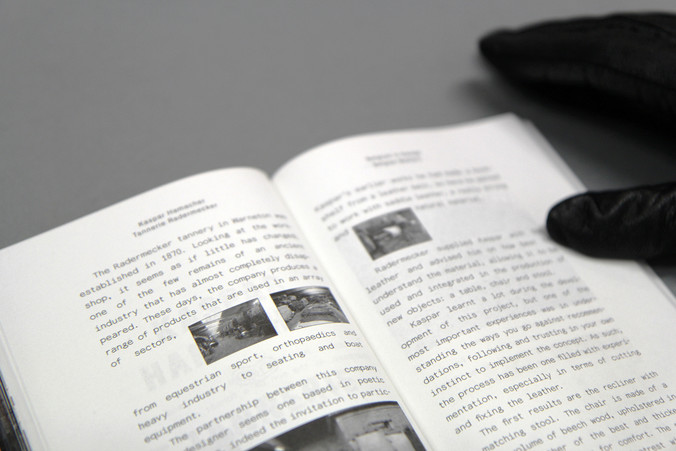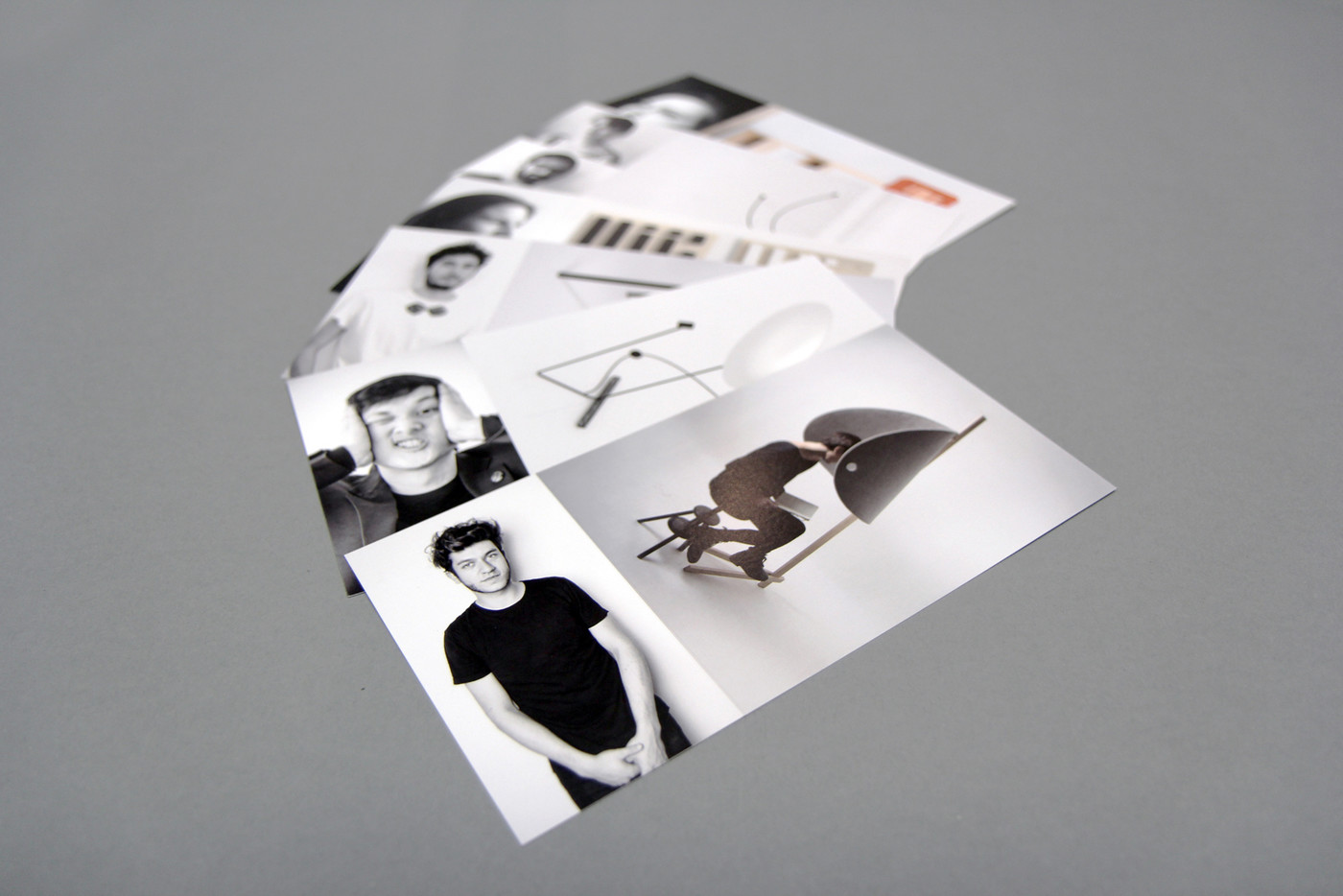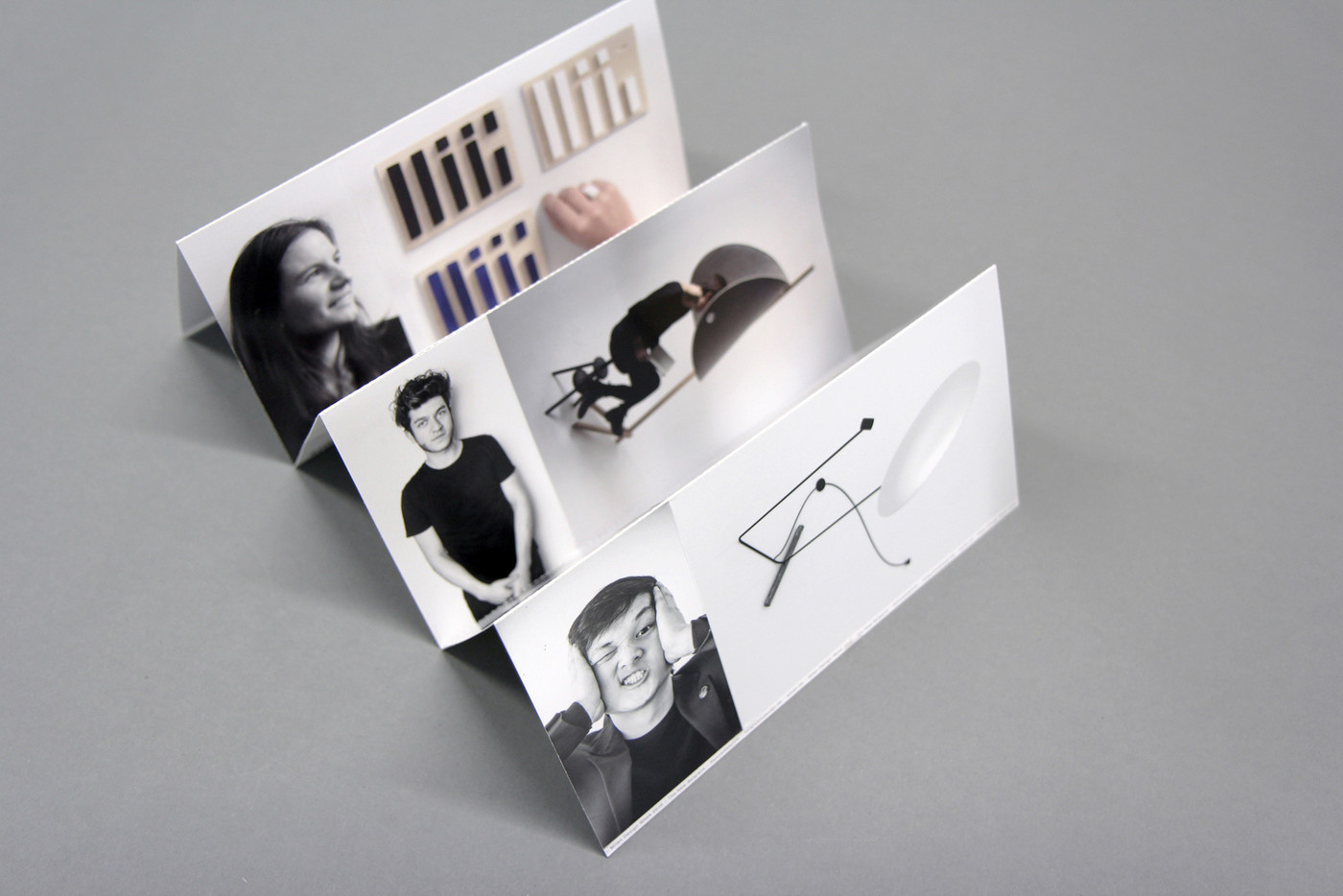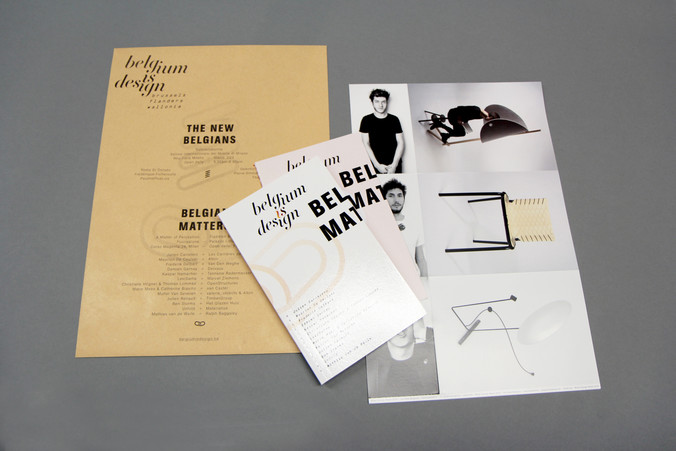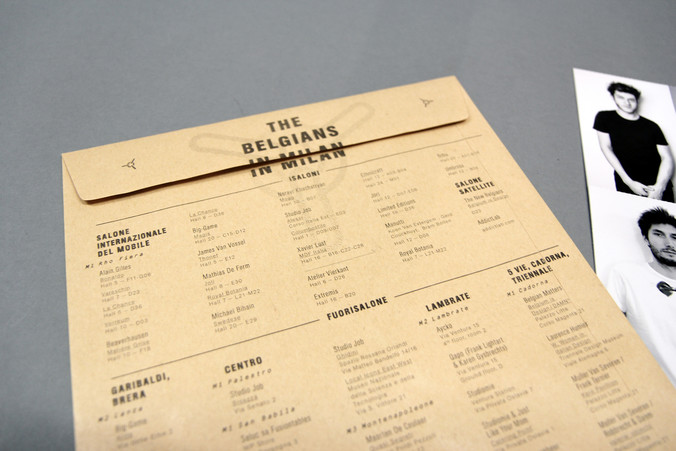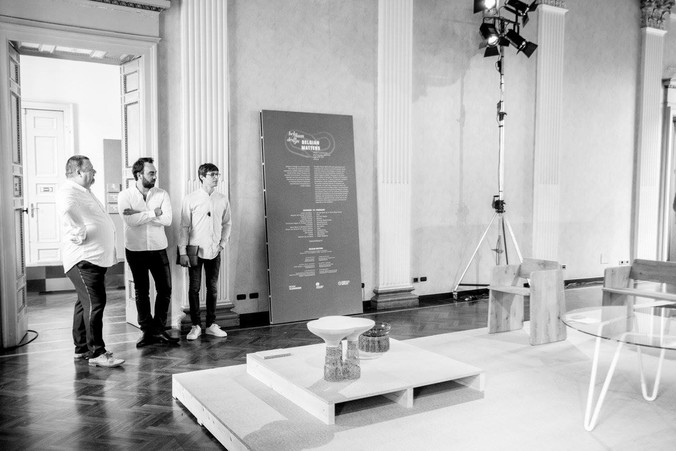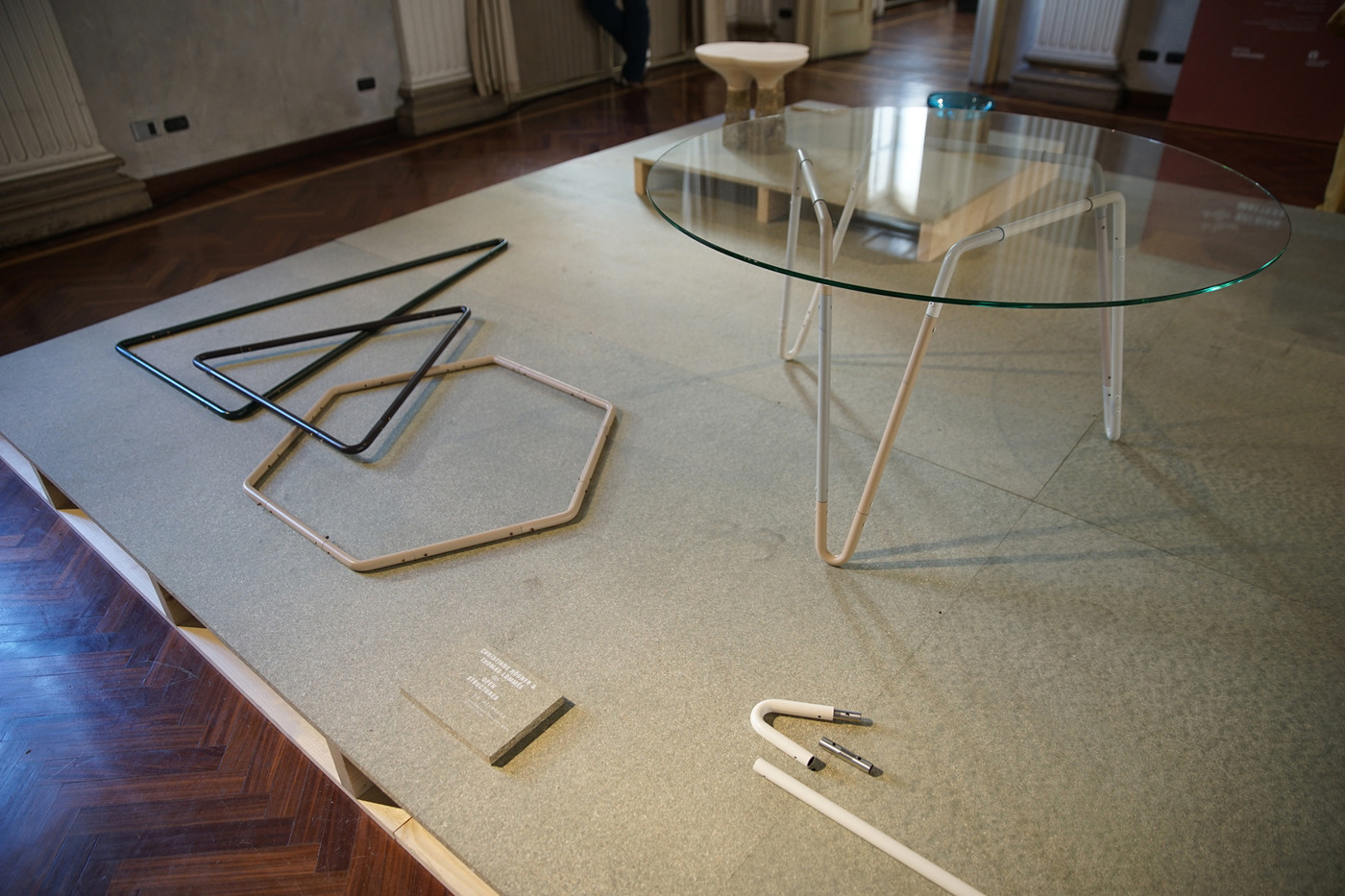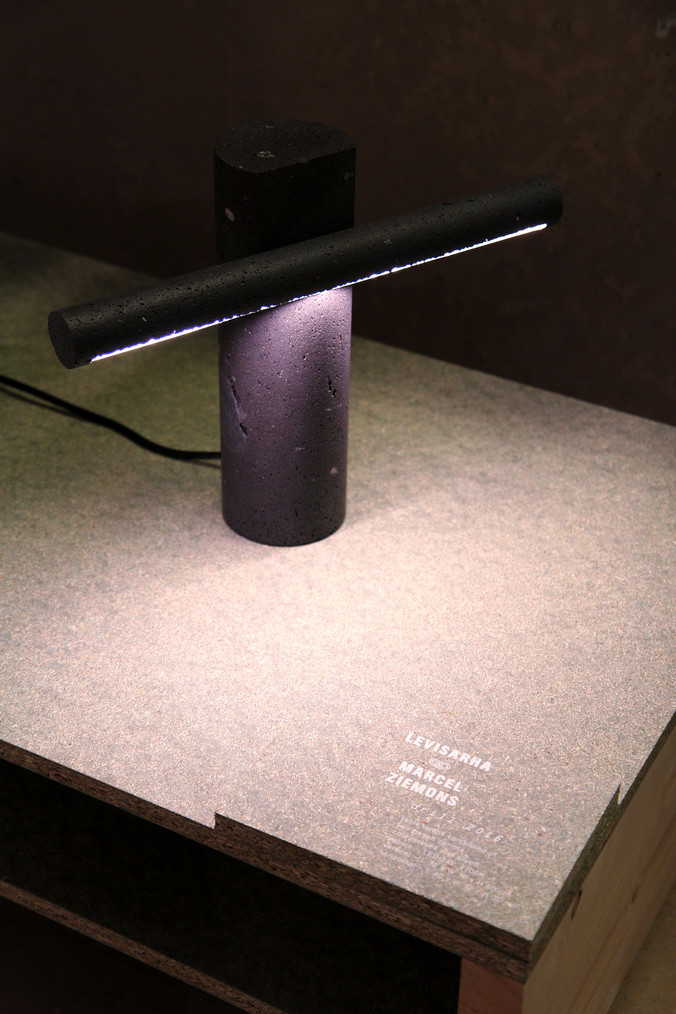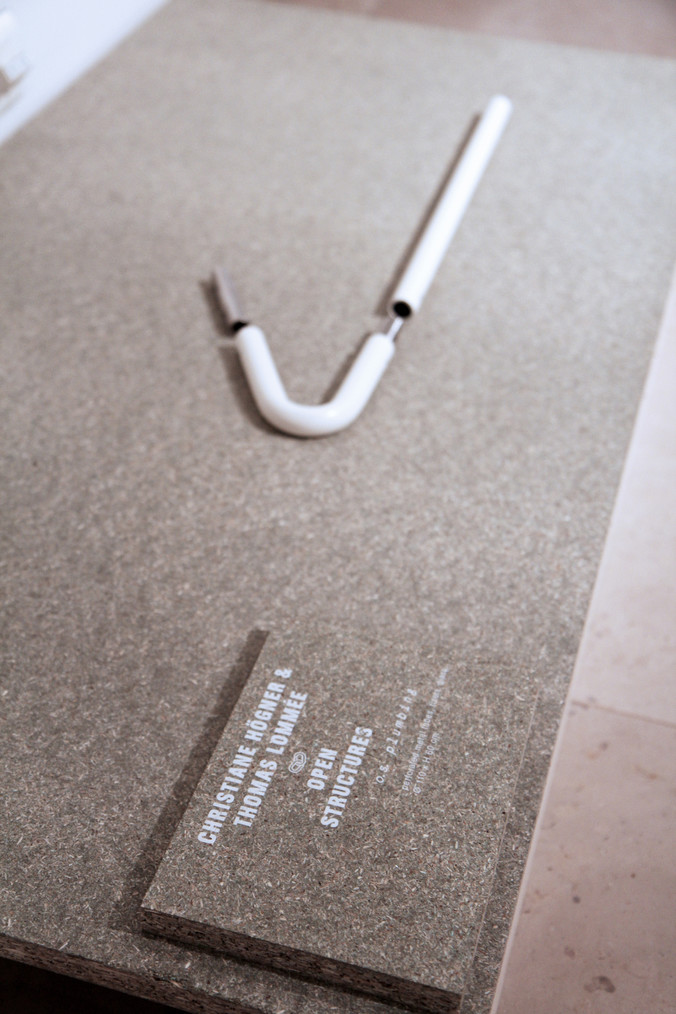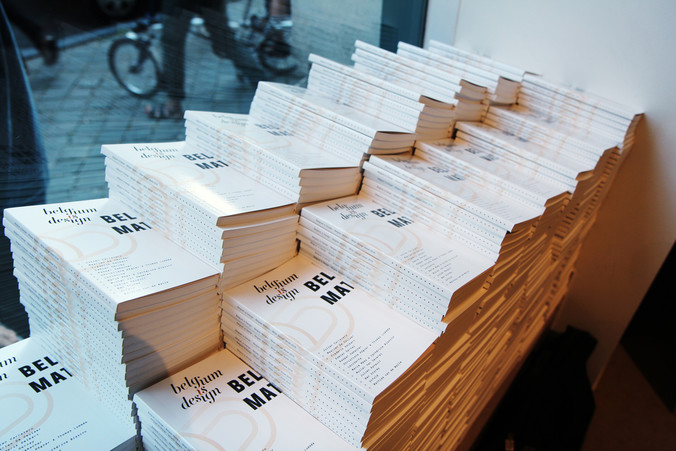 Belgium is design — Milan 2016
commission
Identity exhibition & catalogue
The main exhibition in Palazzo Litta was named "Belgian Matters". It presented specially produced projects by established Belgian designers hand in hand with specialist Belgian producers. We designed the catalogue in a paperback style as it features the transcription of the process of all 13 couples, from their first meeting to their final design. A special section of the book printed on glossy paper presents "in situ" photos by Julien Renault for each product and is also produced in a higher quantity, "singer stitched" on its own to be distributed when the main catalogue is out of stock.

We were assigned the signage of the exhibition in partnership with Thomas Lommée & Christiane Högner who were handling an Open Structures scenography. We used a special white ink print technique on coloured agglomerated wood panels rather than the usual die cut sticker which is unable to handle small typesetting.

The second exhibition, "The New Belgians", presented six young designers at the SaloneSatellite. We designed an accordion-like folder hosting one of the designers on each page with a presentation of their project and on the back information about them. Each page can be separated so each designer can use it as their own flyer featuring a fold so it can stand upright if needed.

Finally, a listing of all the Belgians presenting a project in Milan was printed on a big envelope inviting the visitor to fill it up with their favorite documentation.