Suède 36
commission
submission files guidelines & website
This architecture and urban planning studio works mainly with public institutions and brings contemporary projects to places that are not used to them.
self printed submission booklets - pink Rainbow paper cover - Focus Art paper - Atoma binding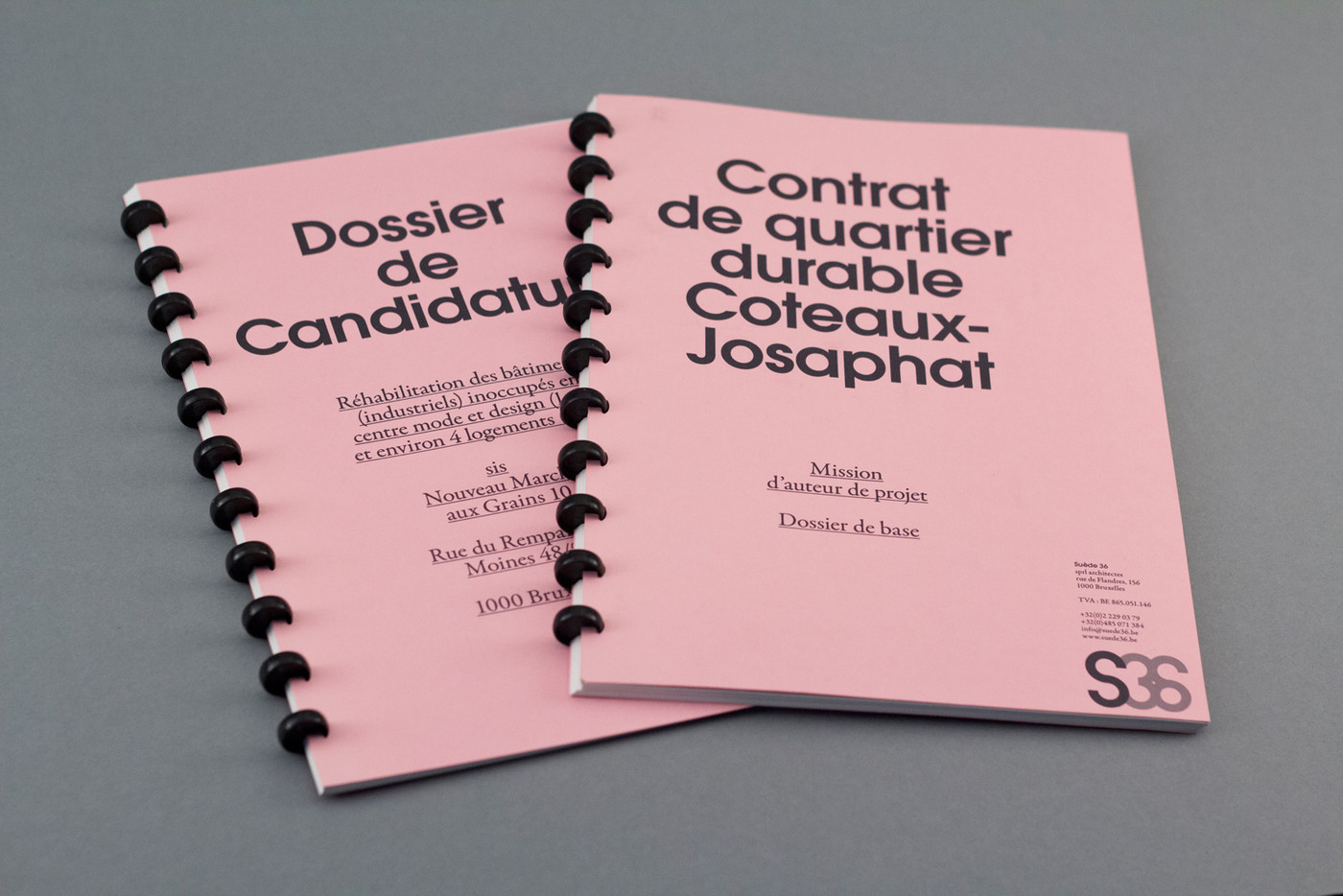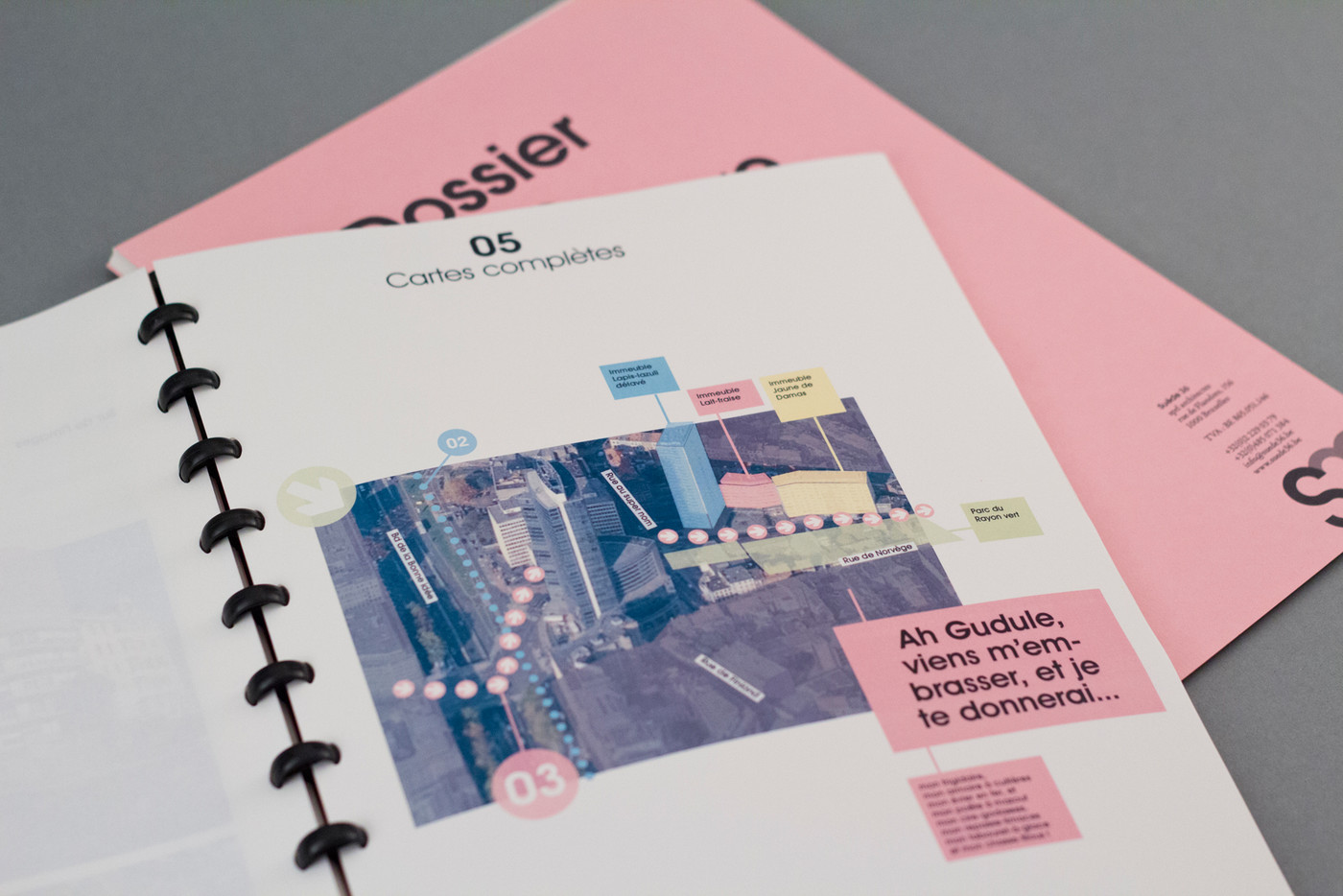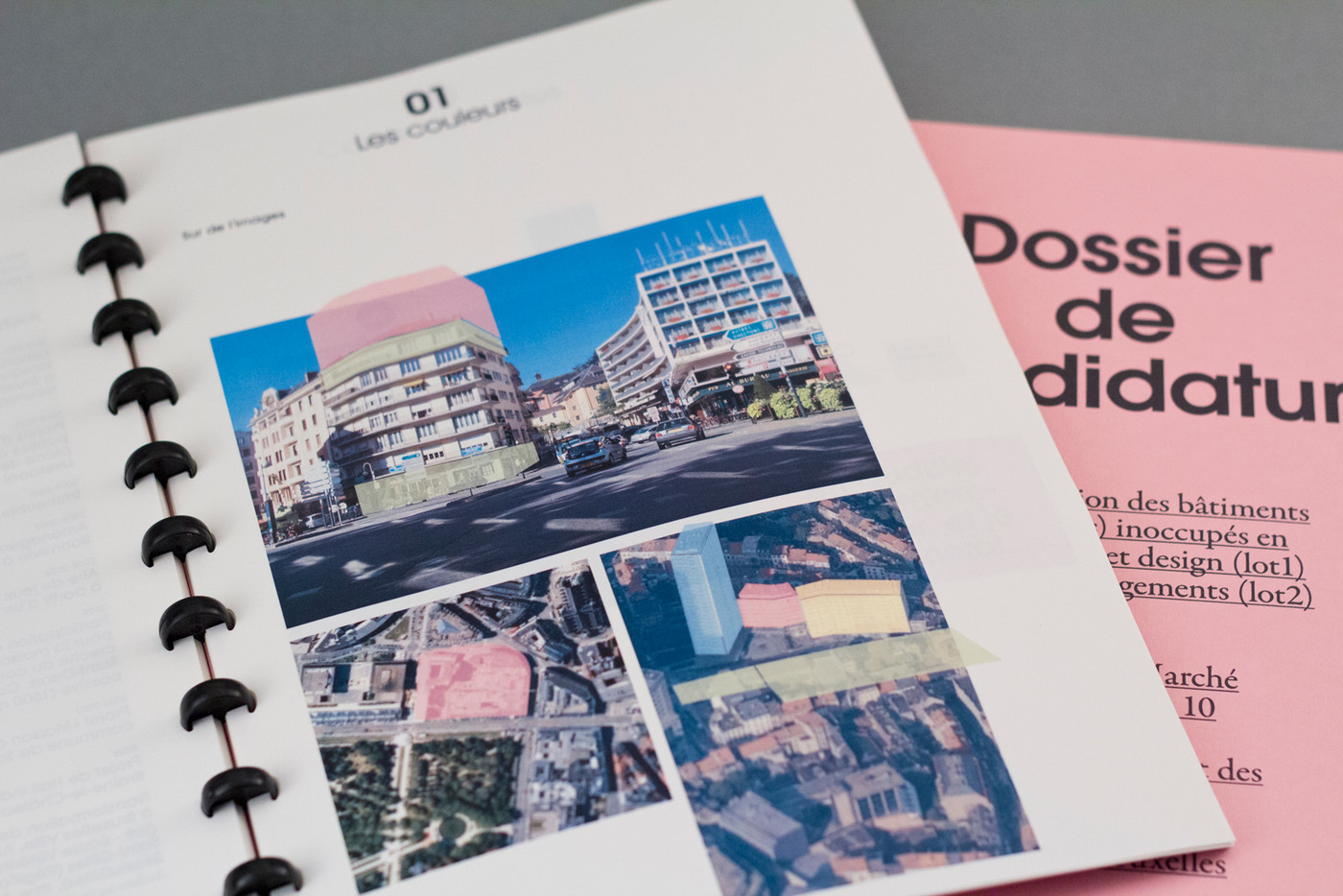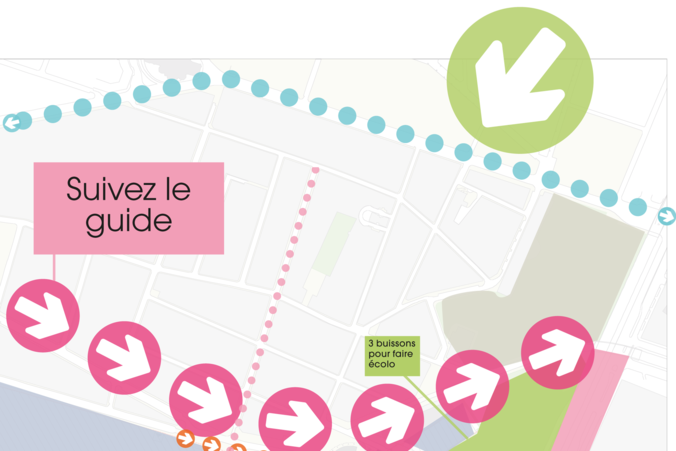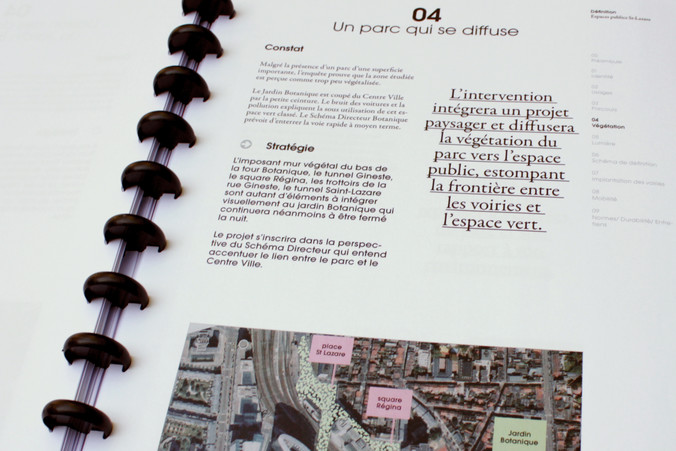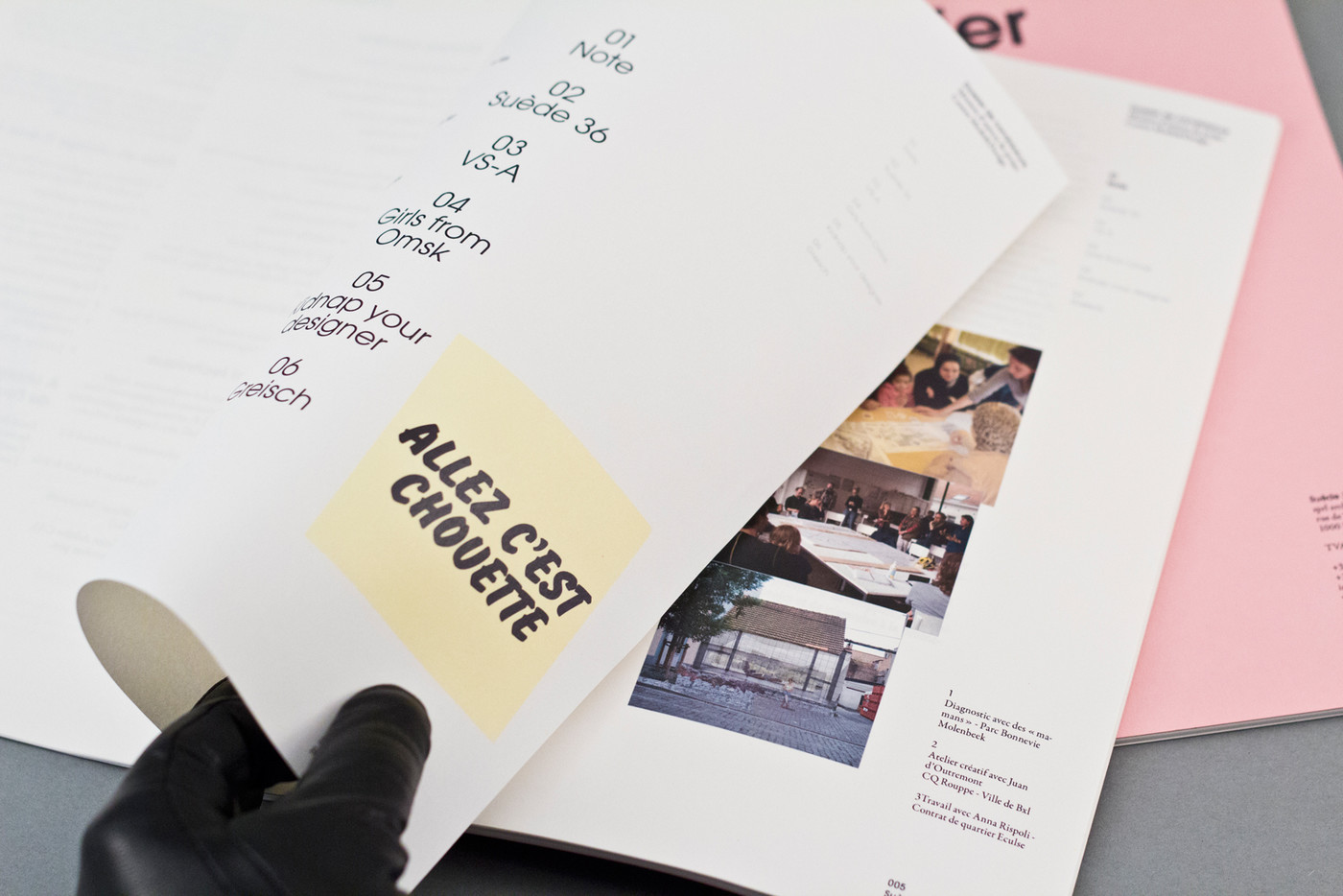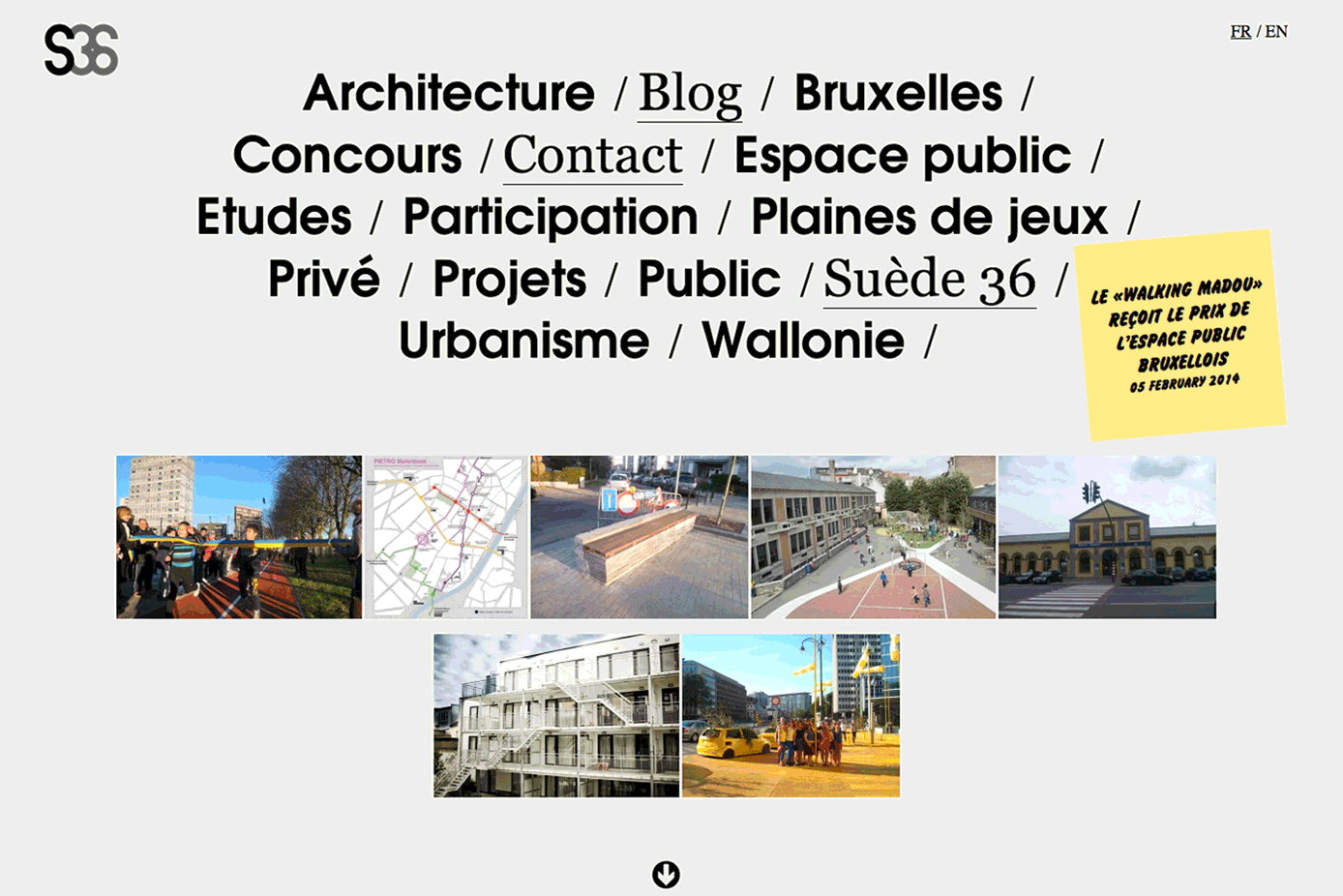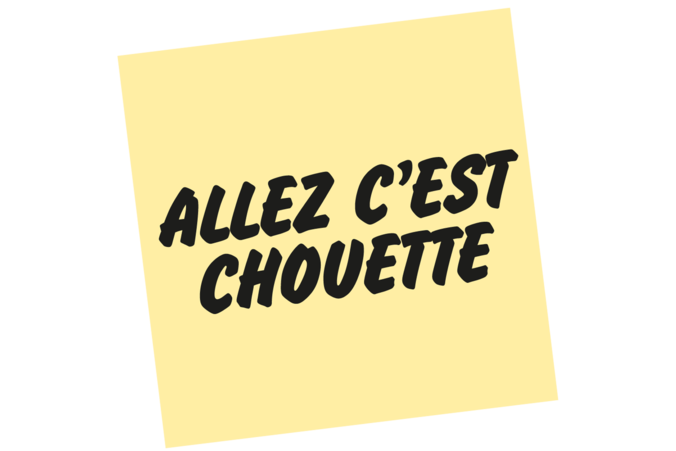 Suède 36
commission
submission files guidelines & website
For their submission files and documents, we produced layout guides in a way to ensure they stand out when their project is in competition against others.
In a same way the website we designed for them use big tag words and realistic pictures helping the visitor to grasp an idea of the area the architects investigate. Post-it like announcements linked to a lively blog page suggest their involvment and active participation in local and political urban projects.
Web developer : Bien à vous