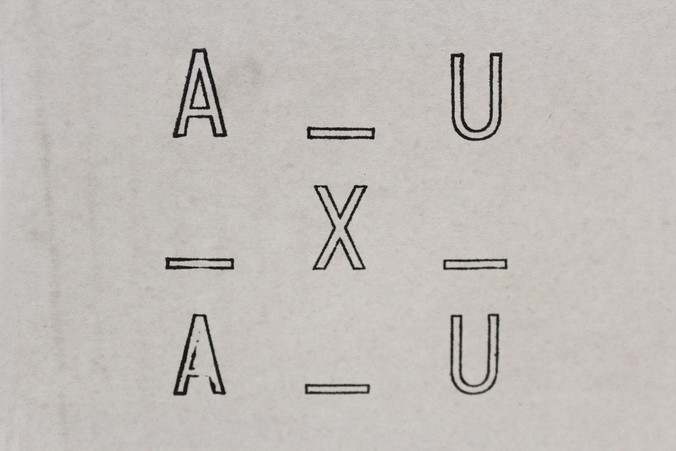 AUXAU Architecture Studio
The AUXAU architecture studio's logo is inspired by the interplay between presence and voids, rather like a 'fill in the blanks' text exercise.
business cards / cardboard / hot stamping / 3x 500 copies - A2 poster / offset printed / 2 sides / handmade folding / 150 copies - stamp - responsive website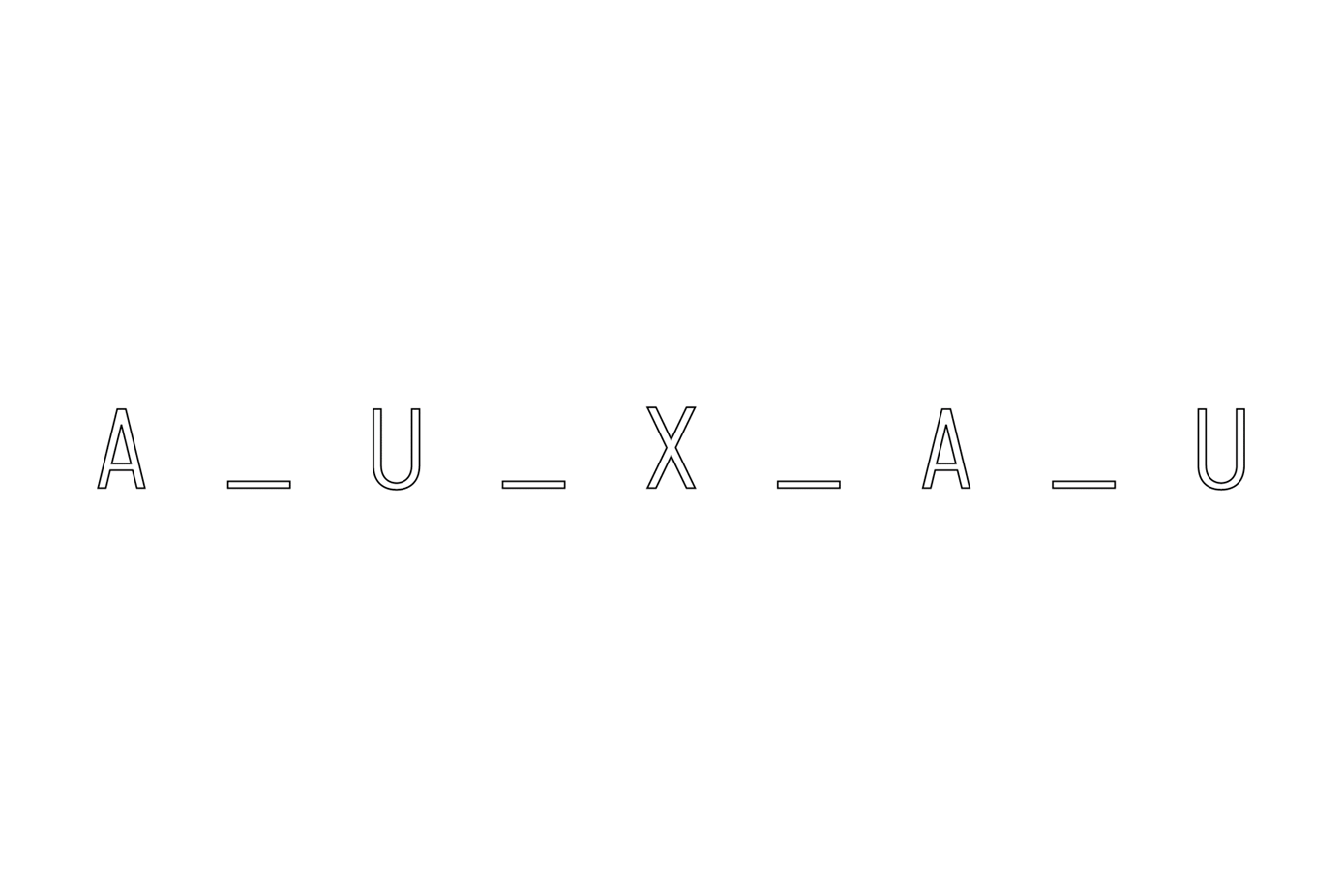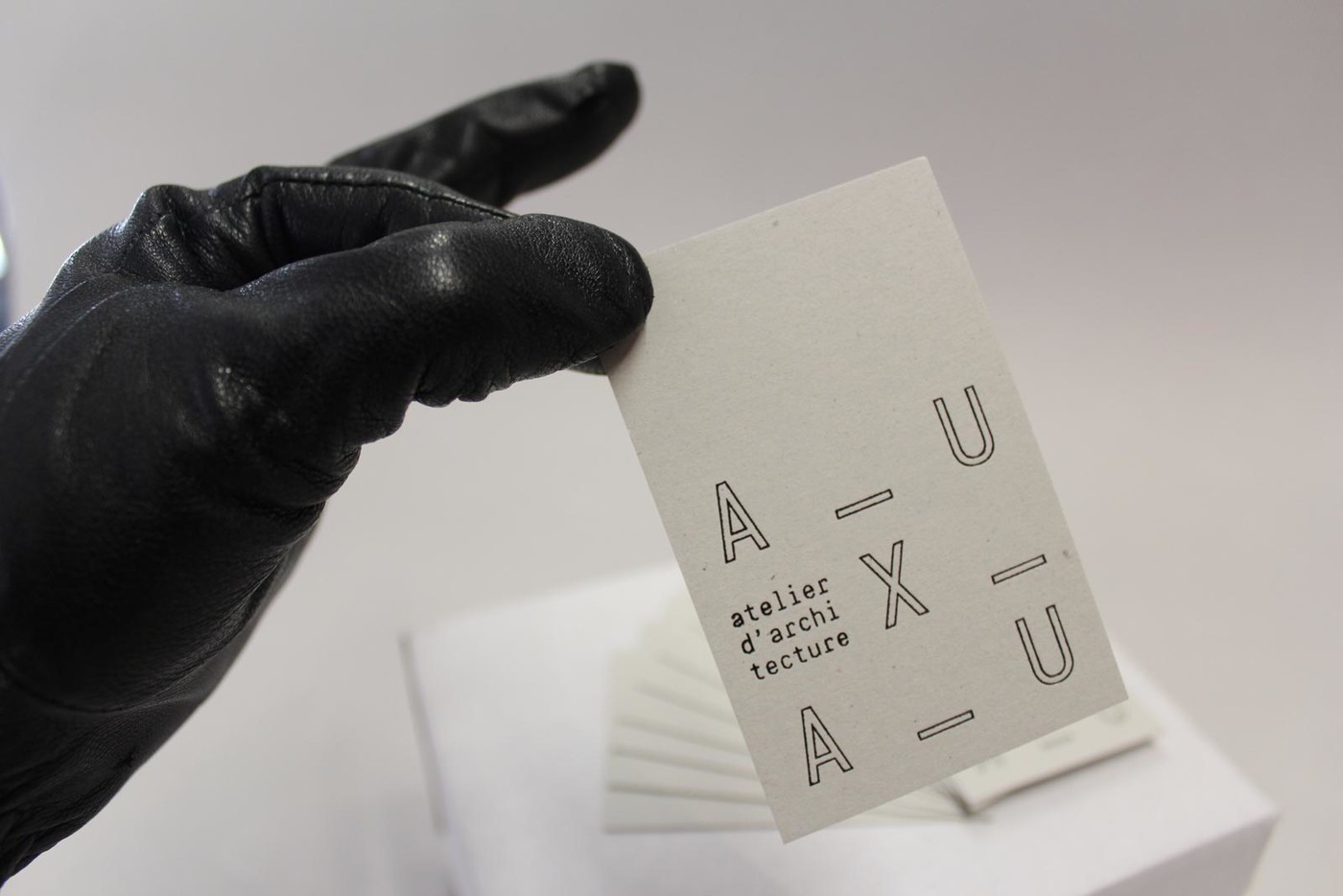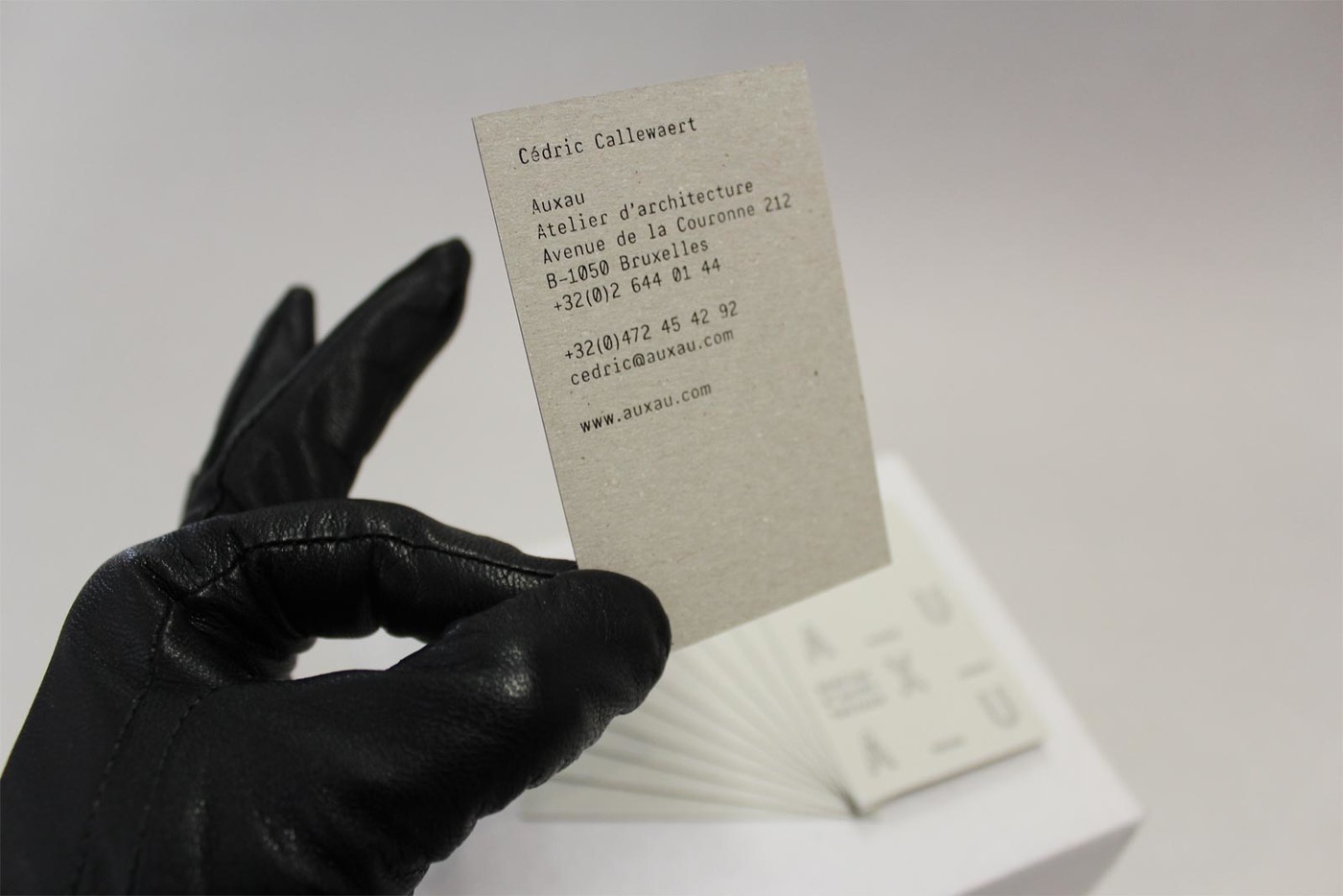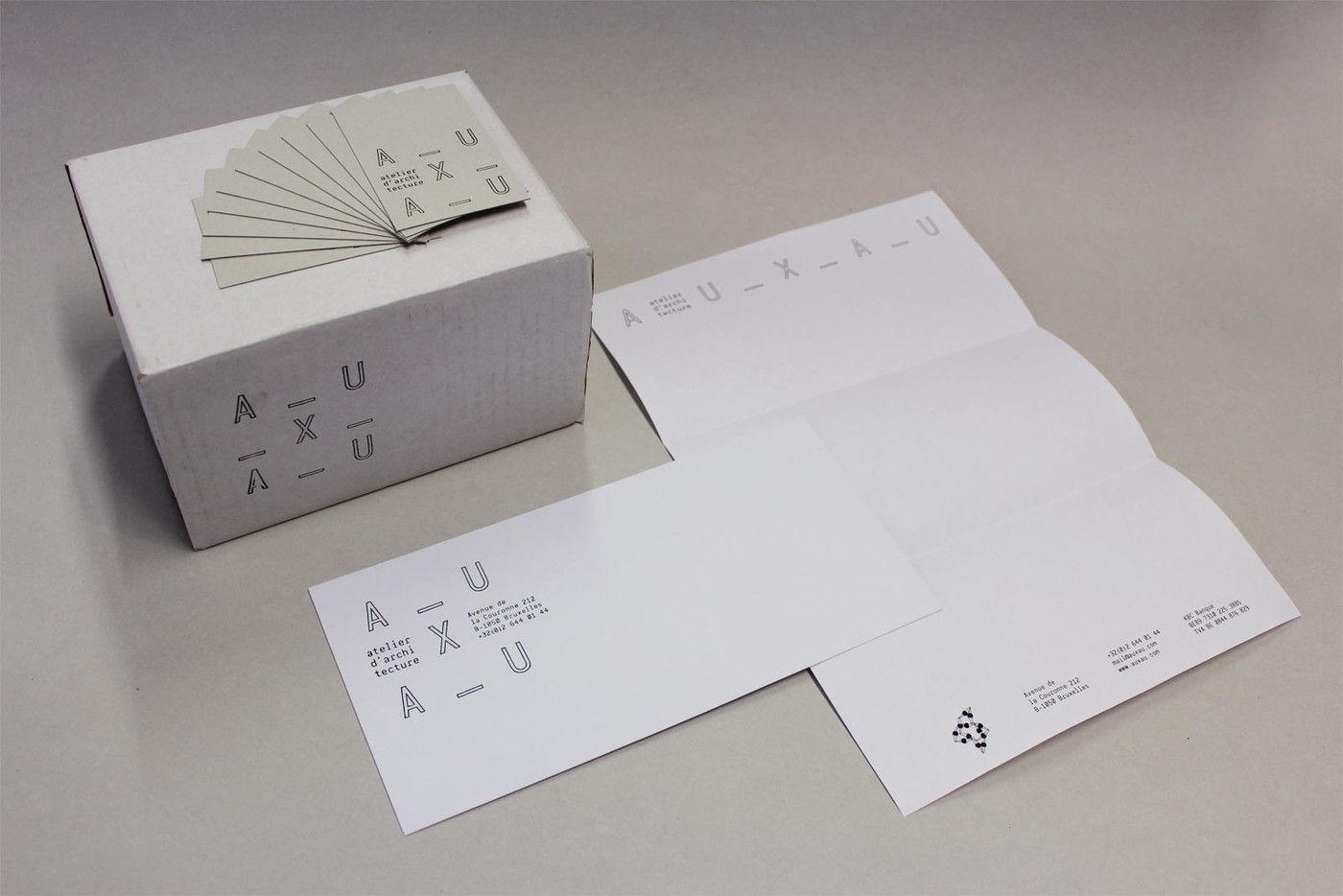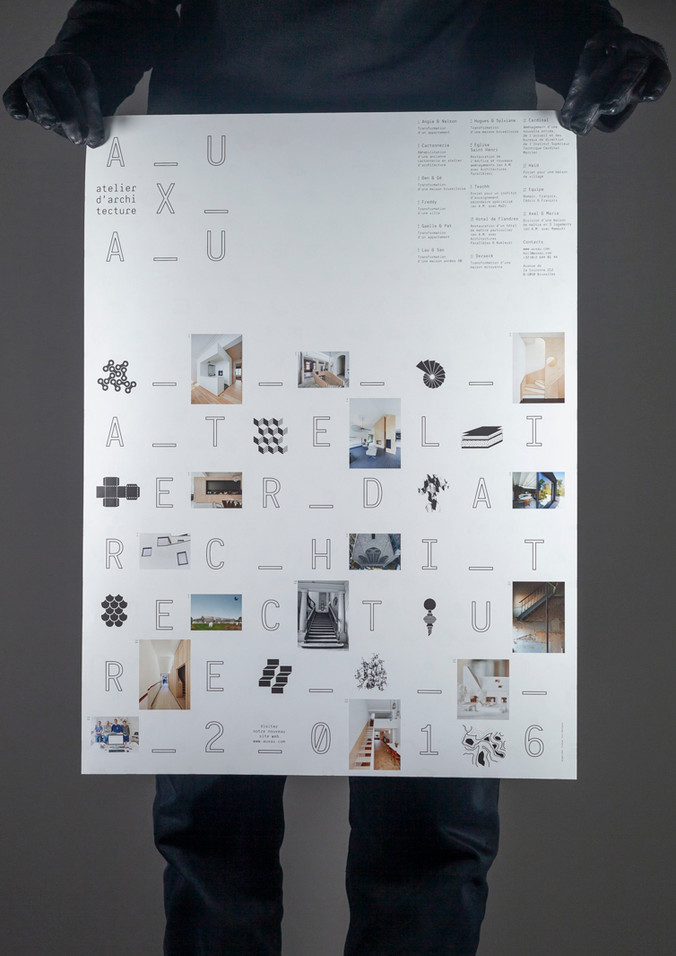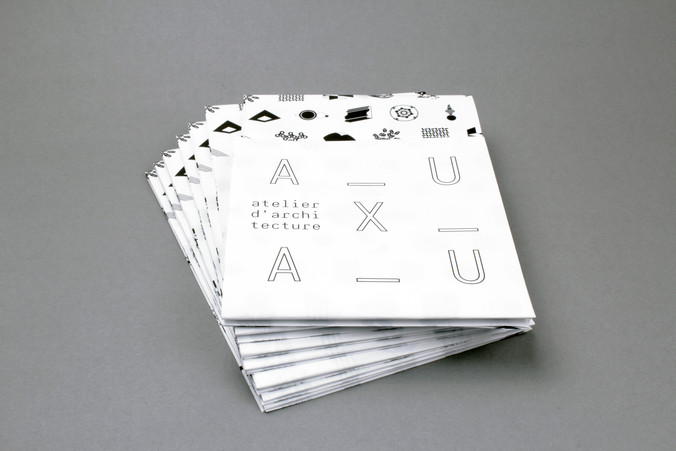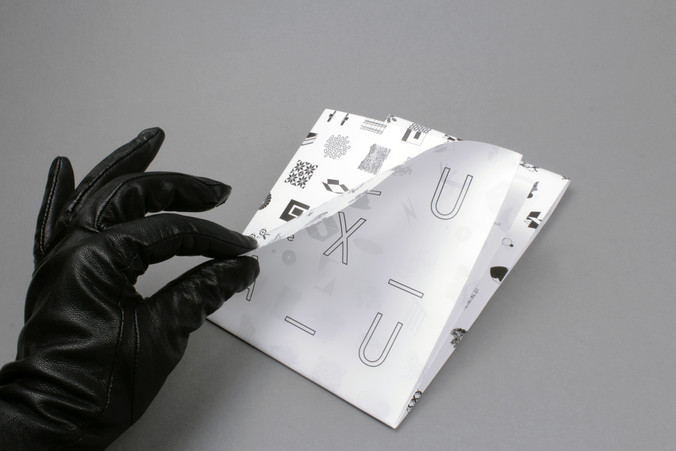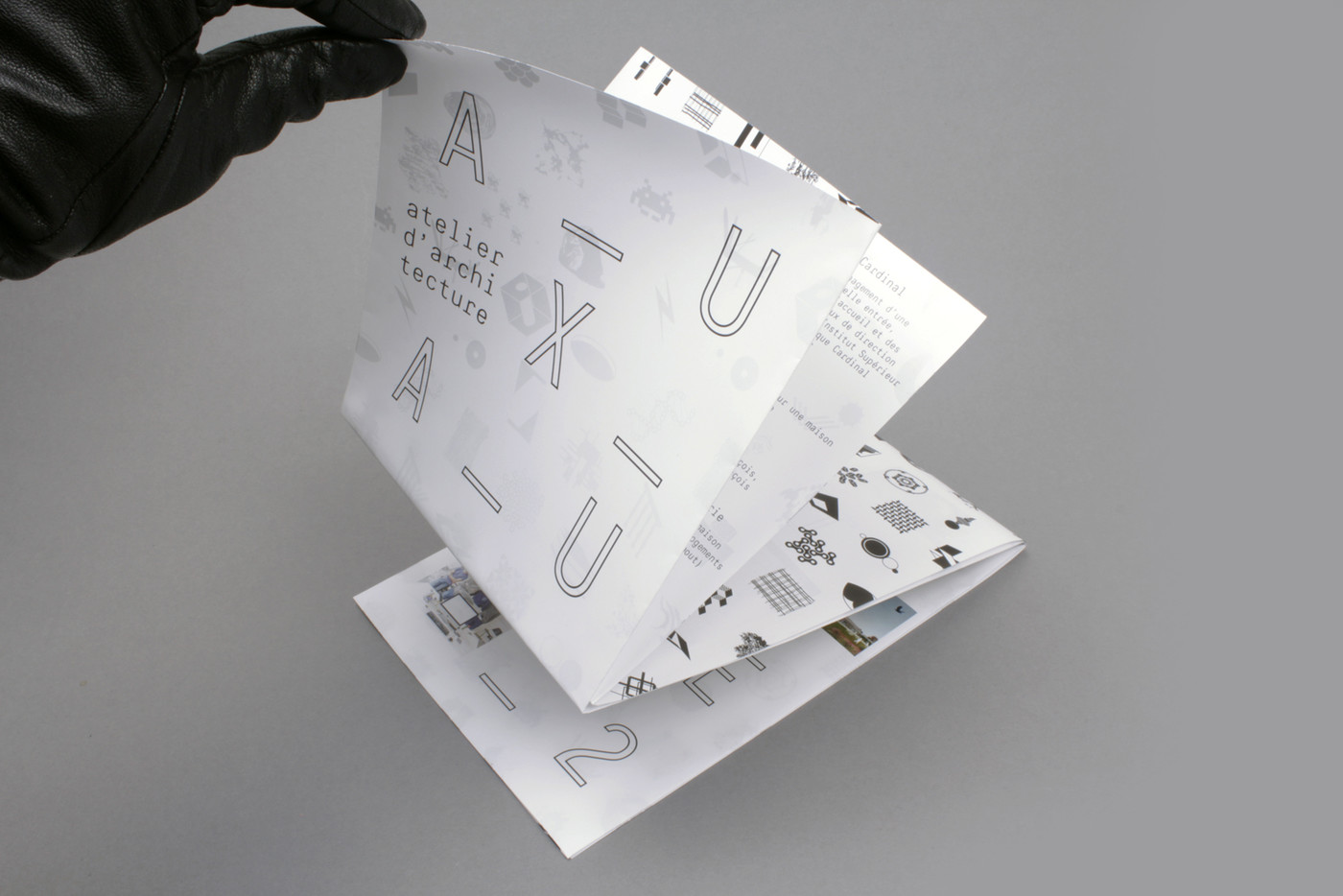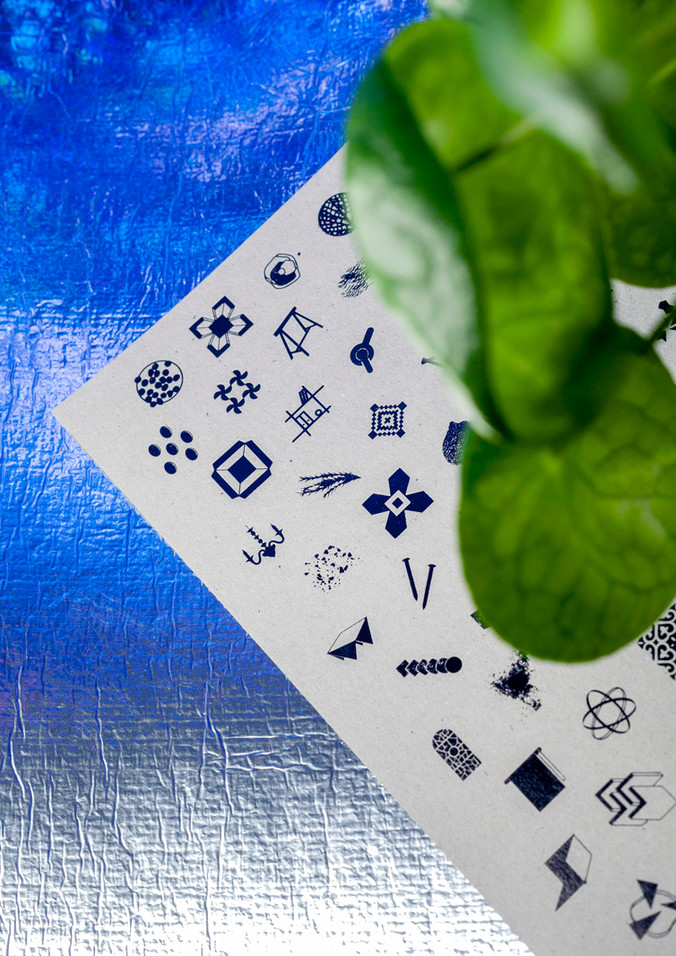 AUXAU Architecture Studio
This visual idea highlights the architectural approach of the team; each project aims to be as bonded as possible to what is to be found on location.
These existing contexts are represented by the horizontal bases between each letter. These foundation-like shapes create spaces above them which host one or more visual idea. These can be abstract, figurative or textual but always relate to the project concerned. This allows for the generation of multiple AUXAU logos.
Two versions of the logo's structure have been created; one shaped as a block and another in extended form. The choice is made depending on the document in which it is placed.
Following the release of the new visual identity we created for AUXAU, an architecture studio based in Brussels, we developed this printed annual folded poster with an annual round-up of their achievements. On one side, the poster is composed of all the abstract and figurative shapes related to architecture which we produced for their identity. These are laid-out up to the very edge to be eventually used as wallpaper. On the other side the identity system of the logotype can be seen – using the spaces above the foundation-like underscores to host the different projects of the year spread throughout the poster baseline sentence.
The folding of the poster is designed to frame the logo as well as to show a glint of the pictogram pattern printed the other side.
Anouk Boyer Mazal is a Brussels based photographer. We commissioned her to do our portfolio of pictures but also for an imaginative series where you can glimpse our favourite projects (the last photo on this page).
Website for the architecture studio AUXAU : www.auxau.com
Web developer : userscience.be