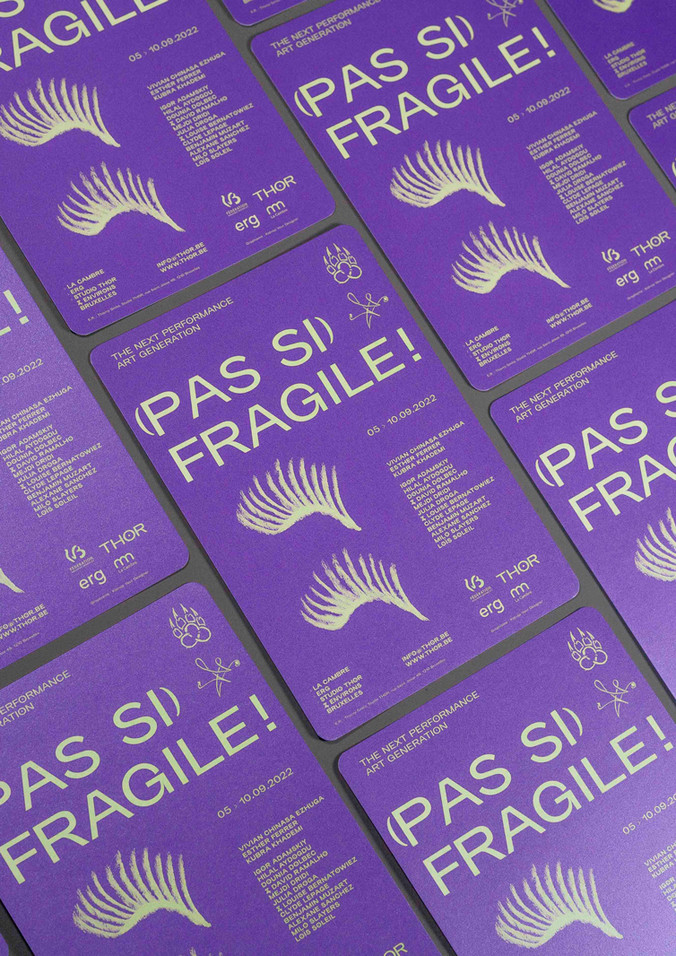 (Pas si) Fragile !
commission
event communication
The next performance art generation.
TROUBLE Festival organized at Studio THOR featuring students from francophone art schools.
Eye lashes, wings, … Anything strong on that mother-of-pearl paper goes for the communication of this festival!
flyer A5 2,000 copies rounded corners - illustration - social media mixed formats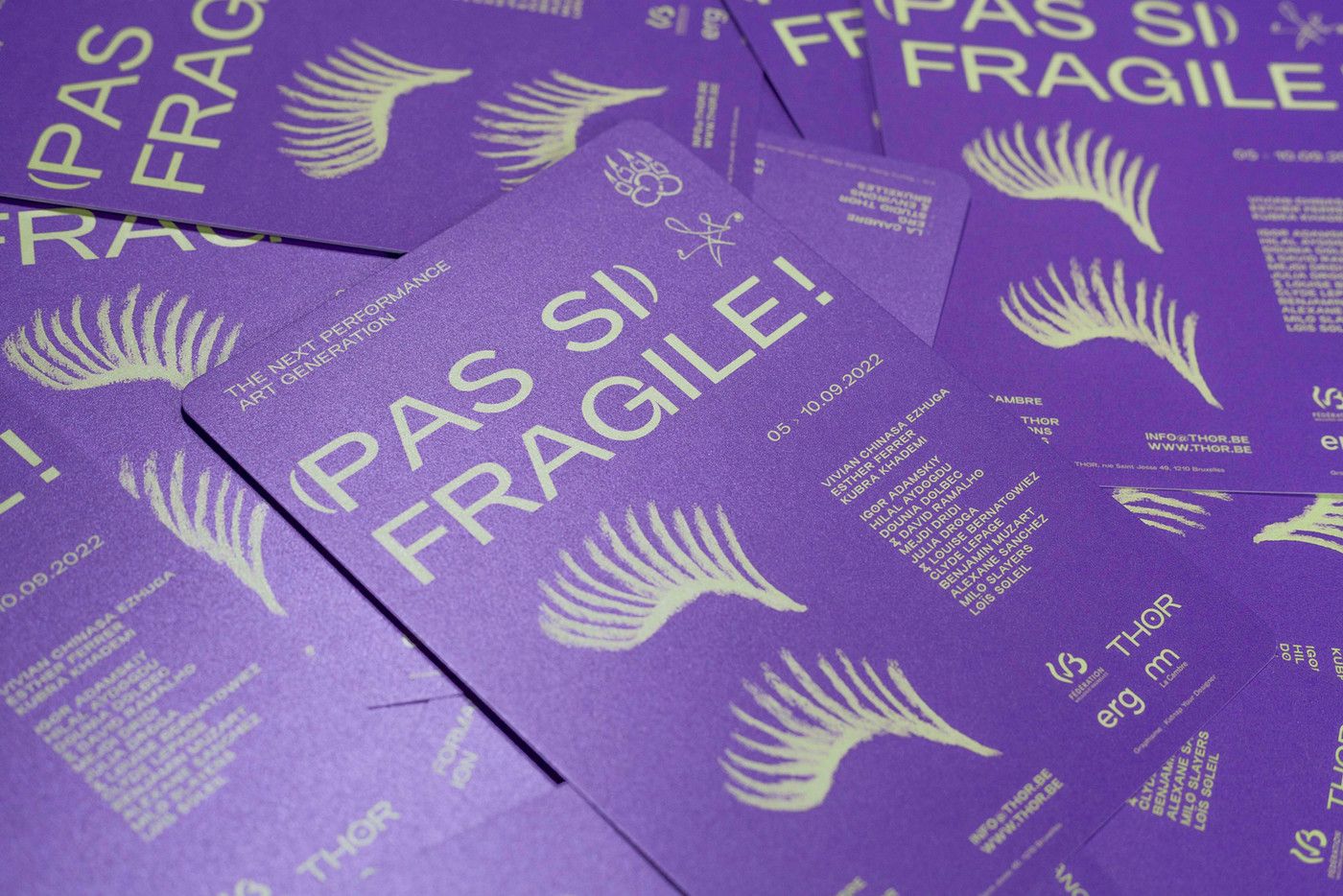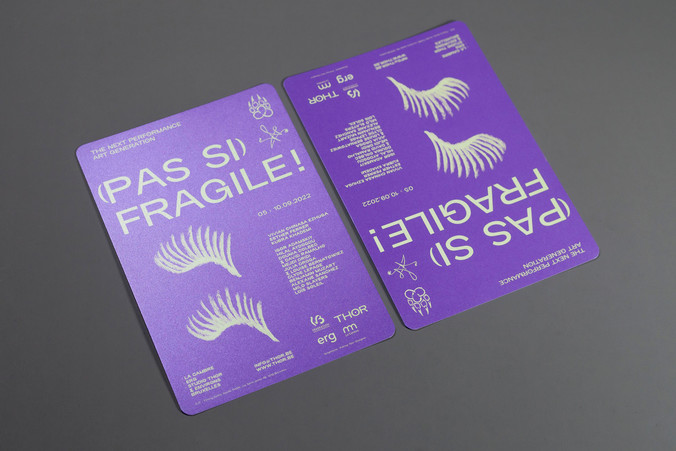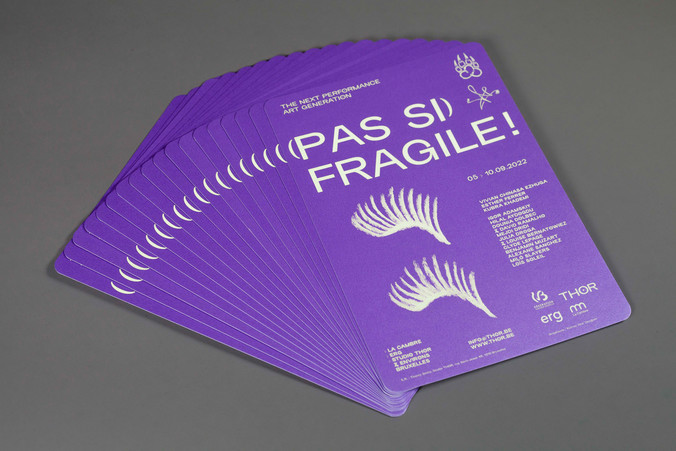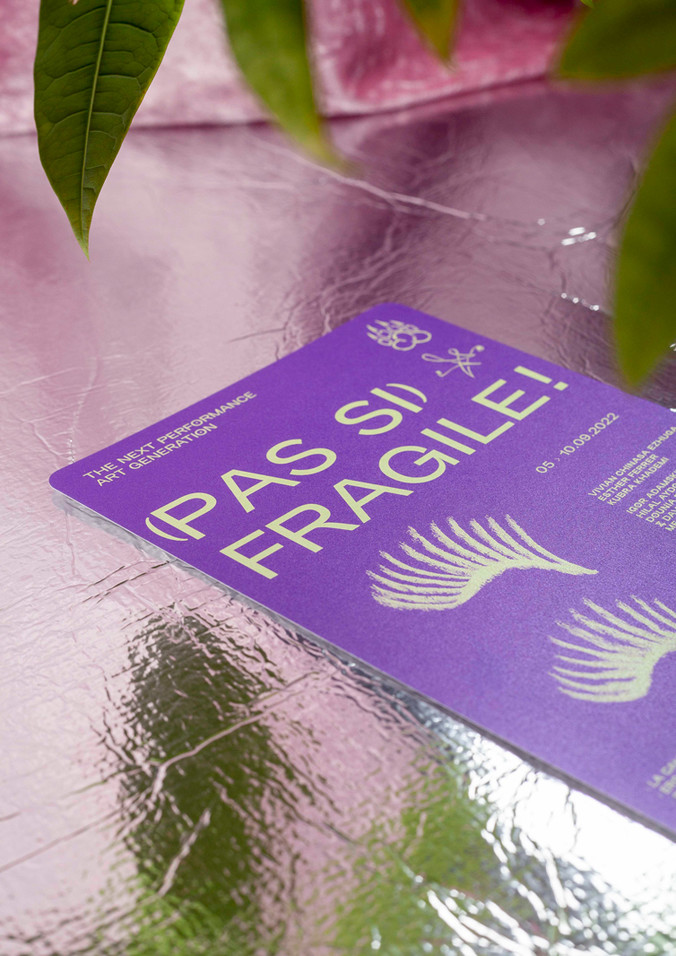 (Pas si) Fragile !
commission
event communication
The symbols come from different lexical fields which are intertwined:
Nordic mythology
Inspired directly by the company name THOR, borrowed from the god Thor in Norse mythology, the series of symbols clearly evokes the origin of the name. The symbolic significance of these symbols is not removed and is used to add meaning to the visuals produced. The 'Sporting Grotesque' typeface, major visual identity player, has been augmented with an O glyph (a special character), derived from a Rune symbol representing fire. 
Dance scores
Choreographic annotations, very specific to this artistic practice, add a vocabulary of movement to the gallery of symbols.
Queer signs
THOR clearly claims to be a queer company, notably with the organisation of the Trouble festival. Symbols questioning gender and sexualities are part of the collection.
Context & neighbourhood
The THOR company is located in Saint-Josse in the centre of Brussels district. This local anchoring in the heart of the neighbourhood (the poorest and most dense in Belgium) is of key importance to the company's audience development.
Evocative symbols
A series of natural elements (water, fire, sea, wind, etc.) completes the vocabulary and allows the graphic evocations to be extended.