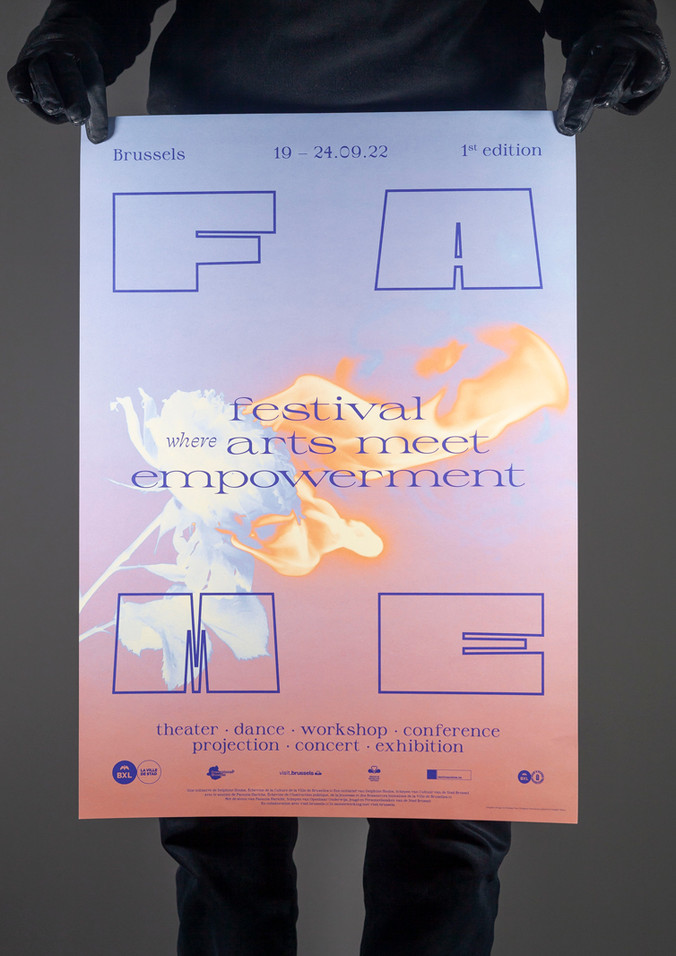 FAME
commission
Festival communication
FAME is a multidisciplinary performing arts festival that seeks to encourage the discovery of new imaginary worlds that are more inclusive and equal. This is achieved through the various artistic works and reflections of women and gender minorities. We were very proud to take part as graphic designers in this very first edition. 
visual identity – website – guidelines – poster 2m2 / A0 / A1 / A2 – animated poster – folded poster and program A2 > A5 2,200 copies – flyer A5 – social media mixed formats – festival guide / FR-EN-NL versions / A5 / 64 pages 1,000 copies – flags / 10 copies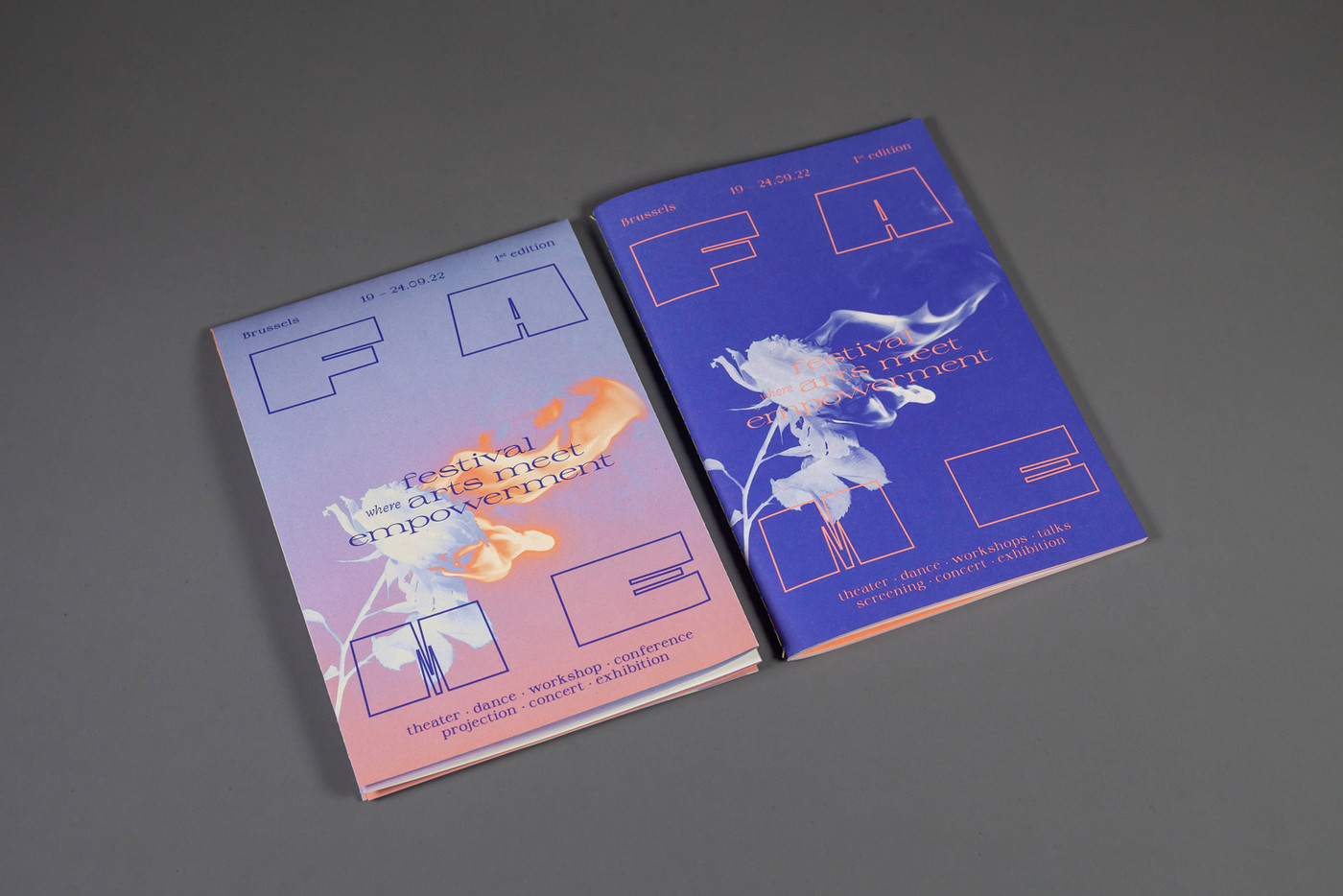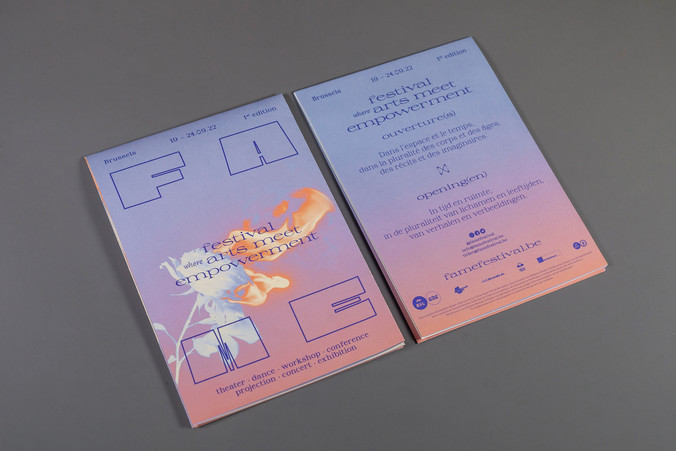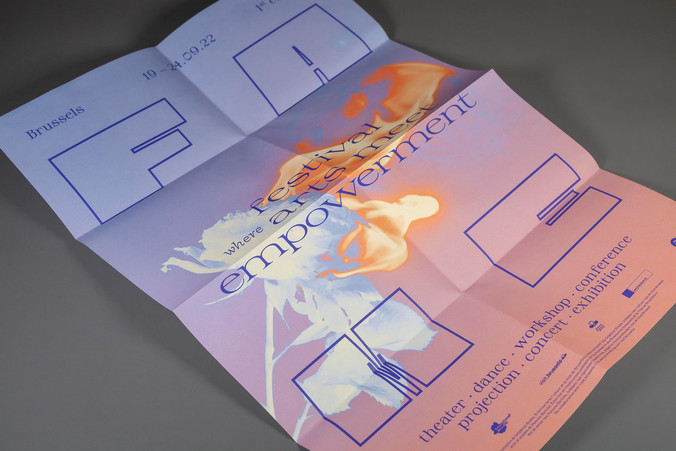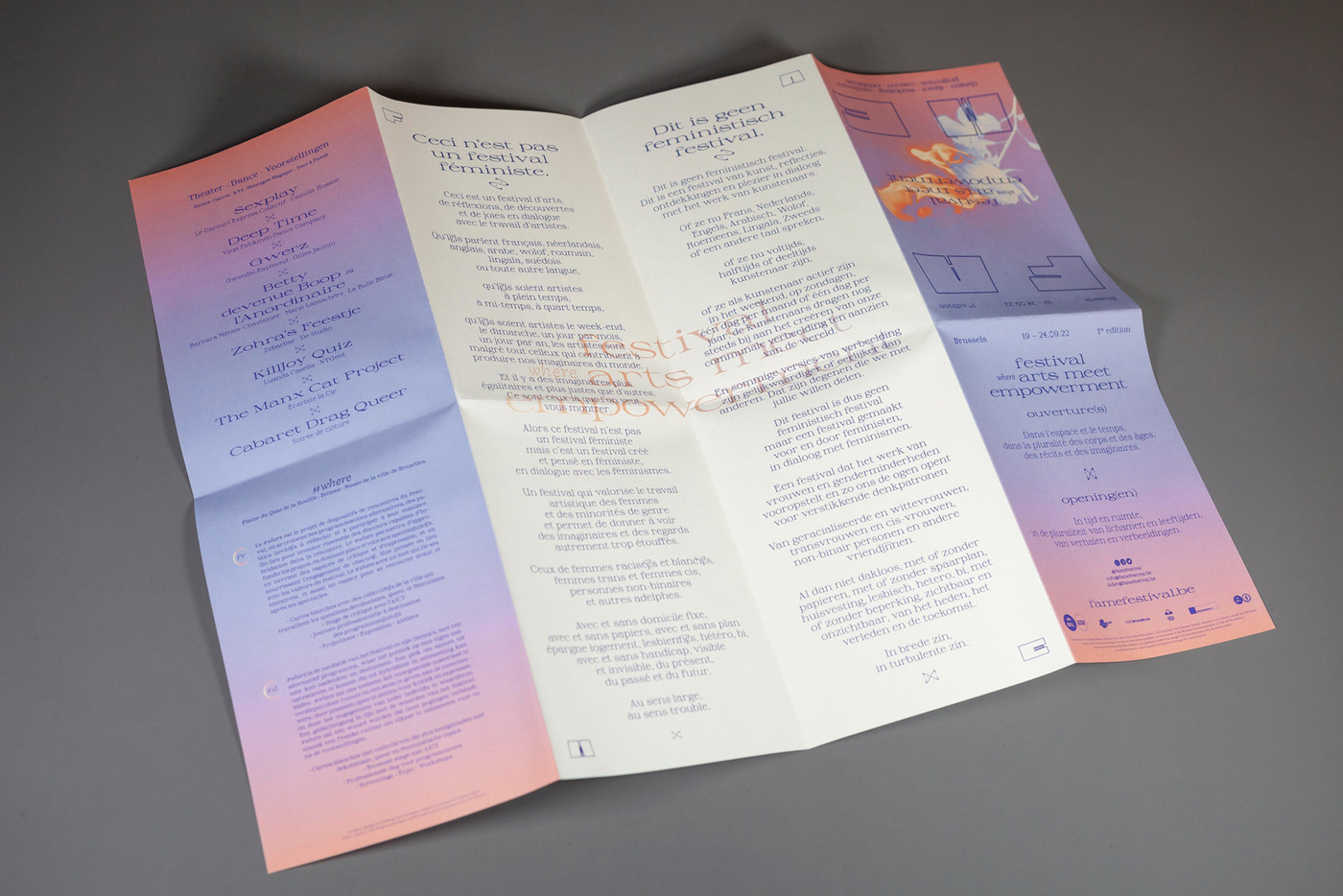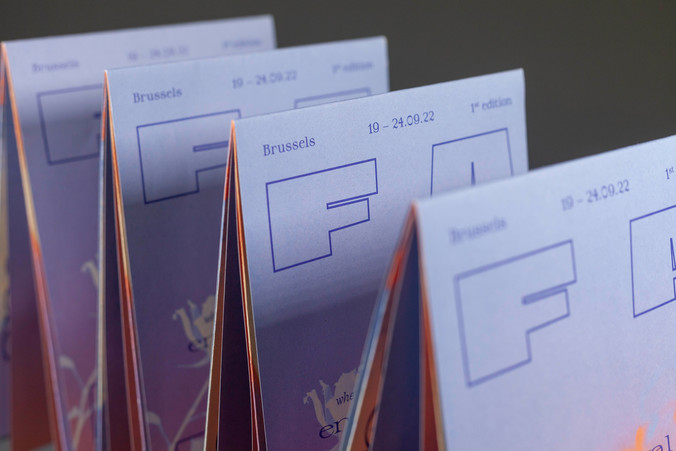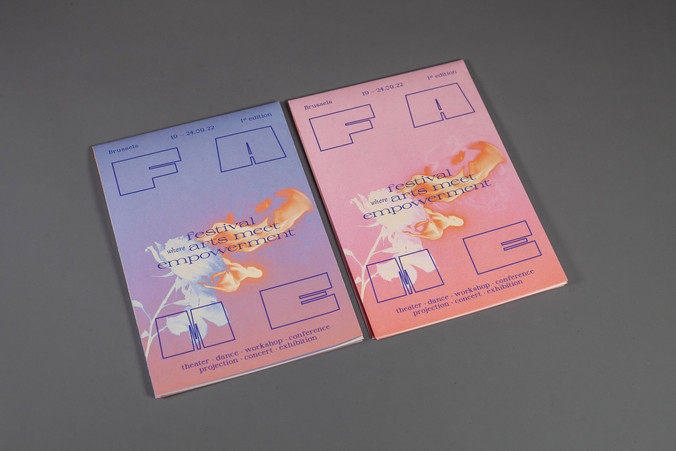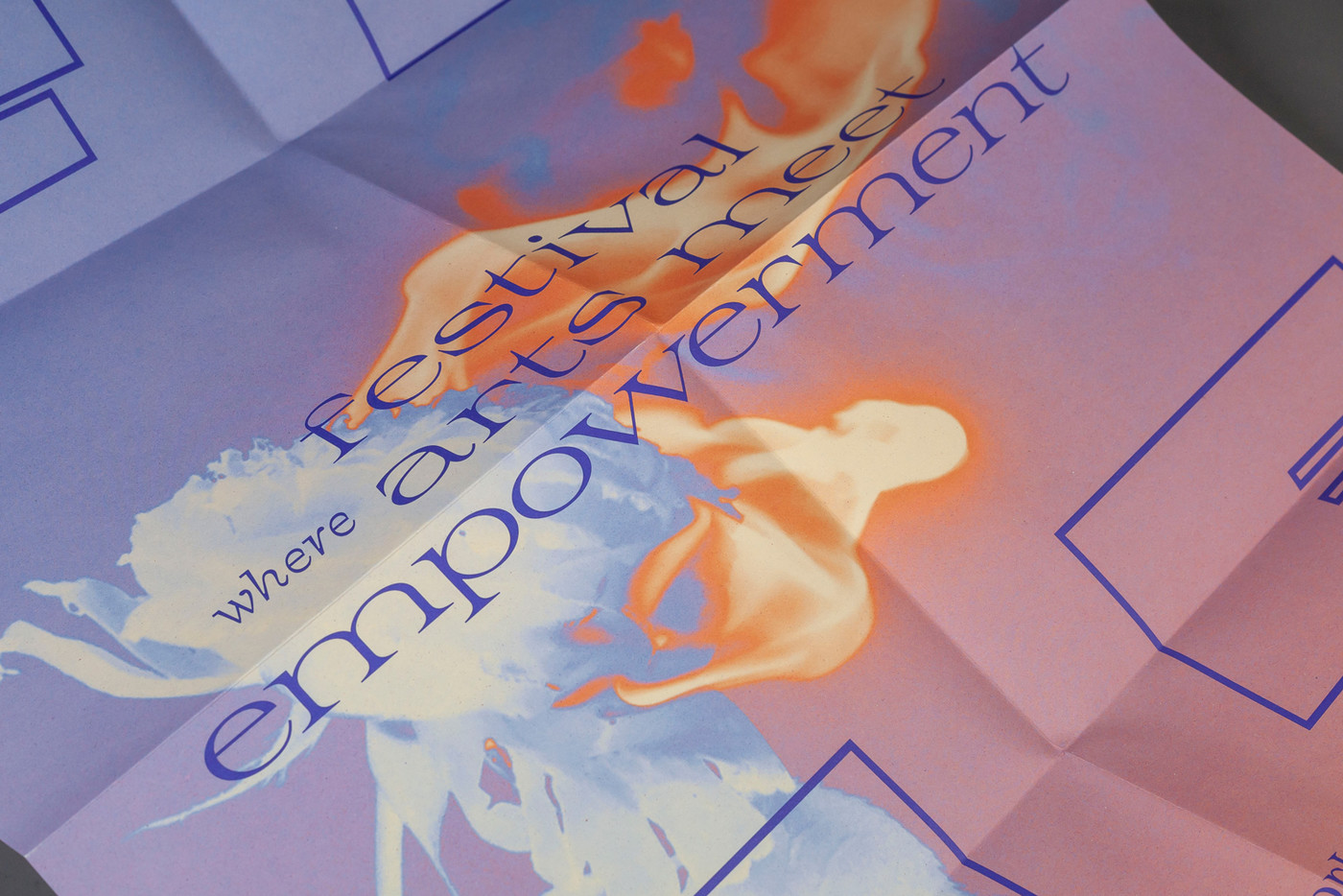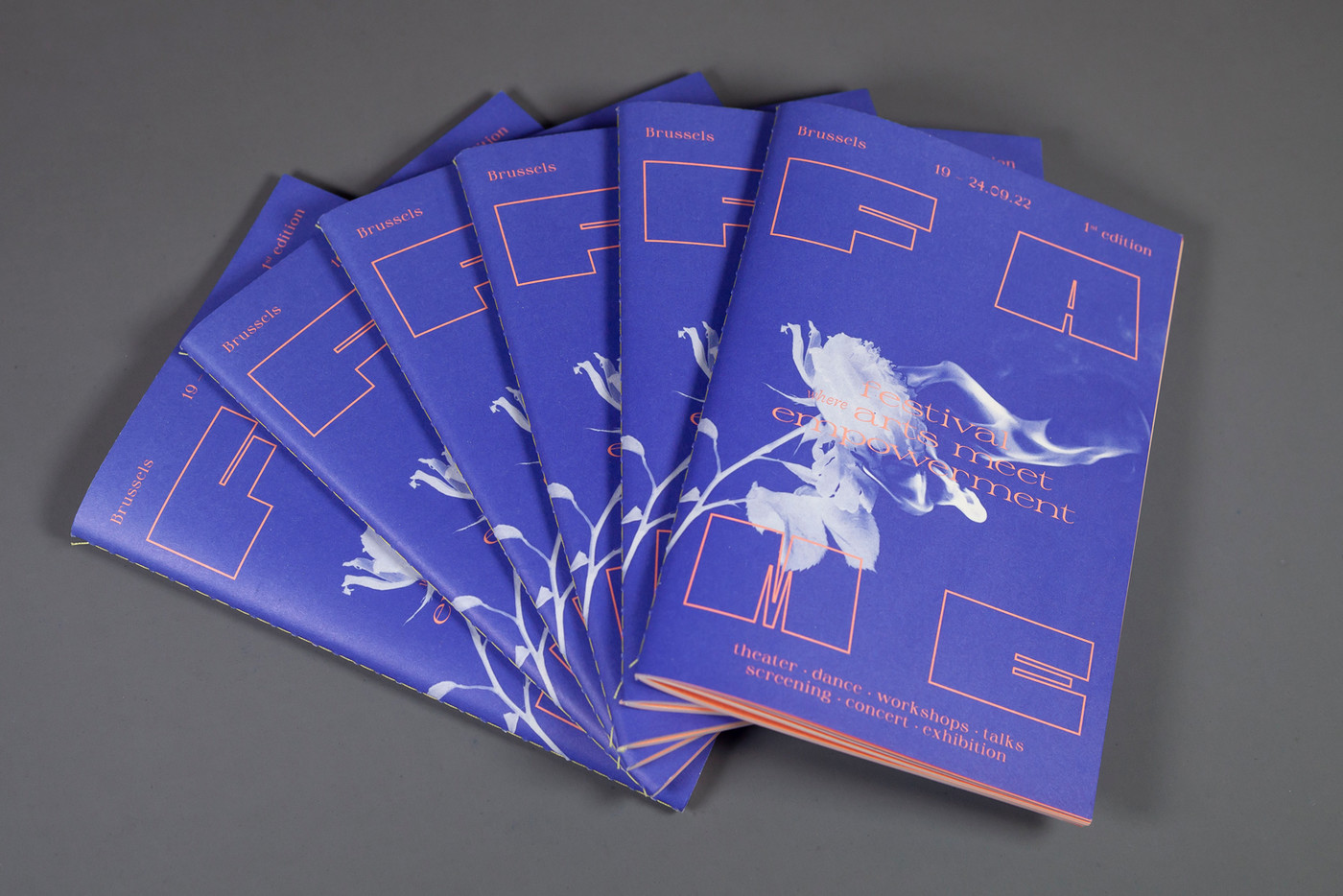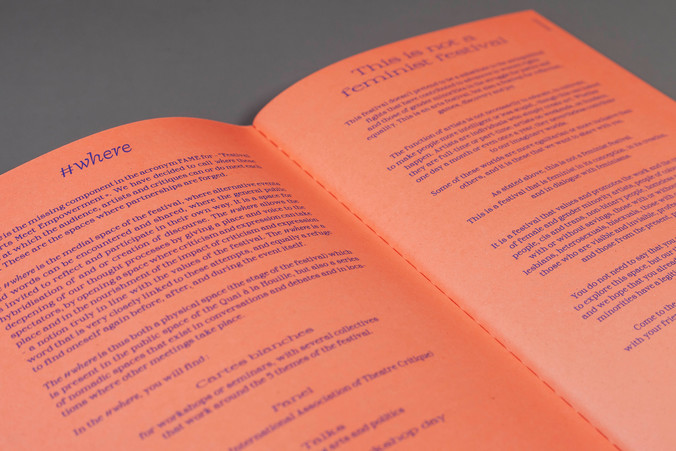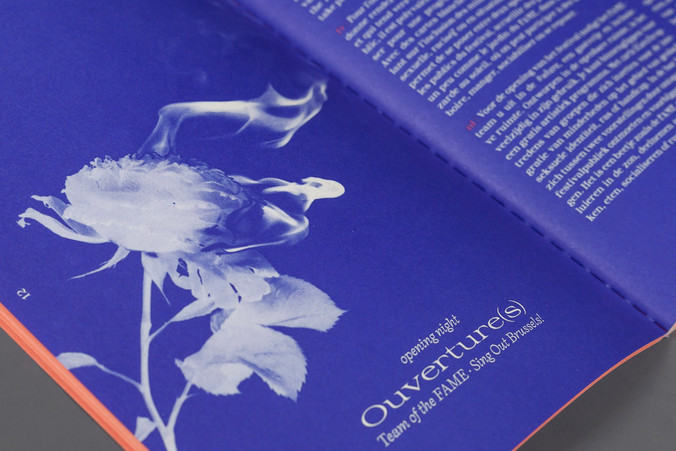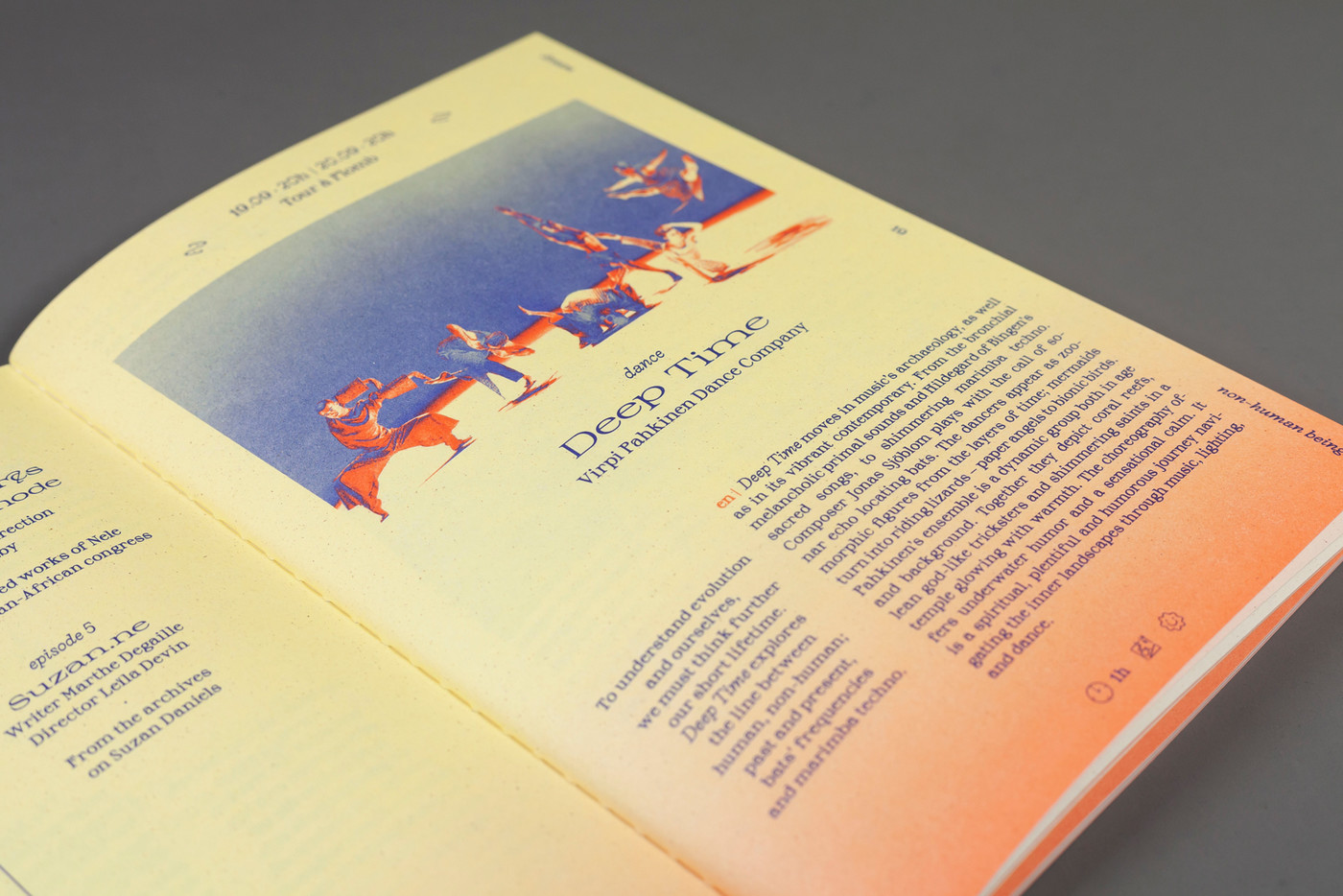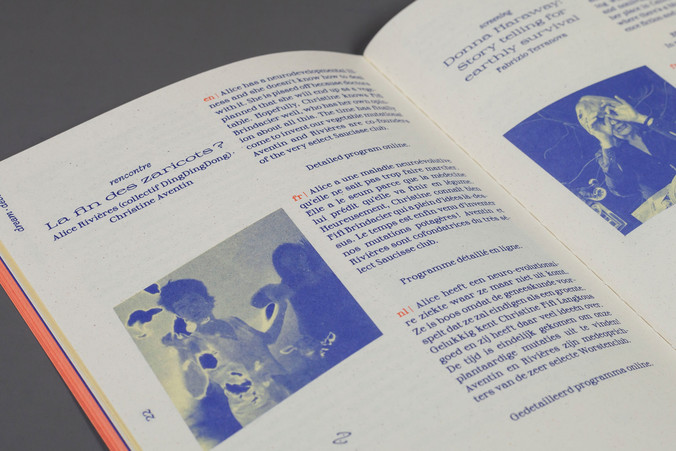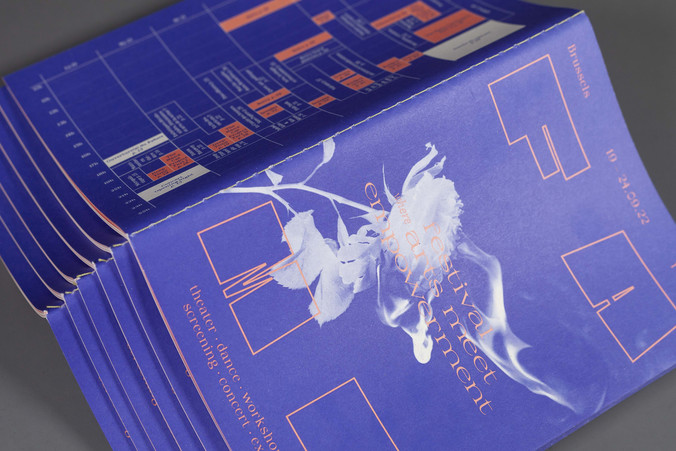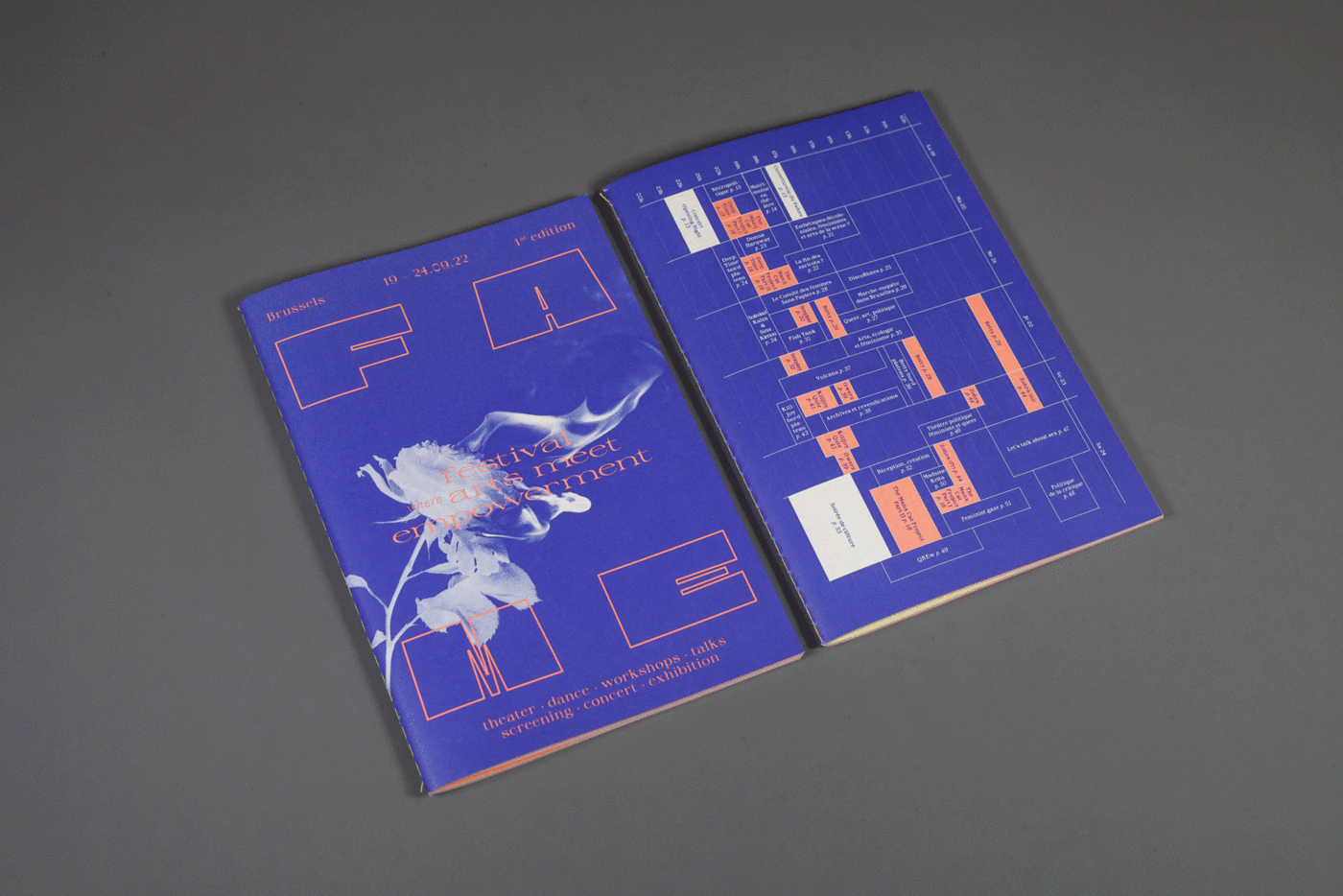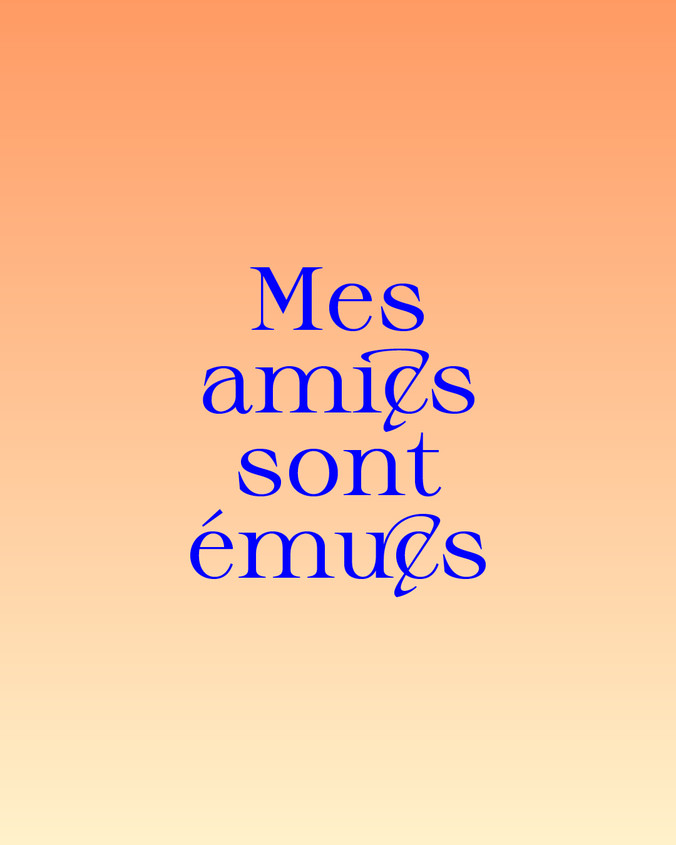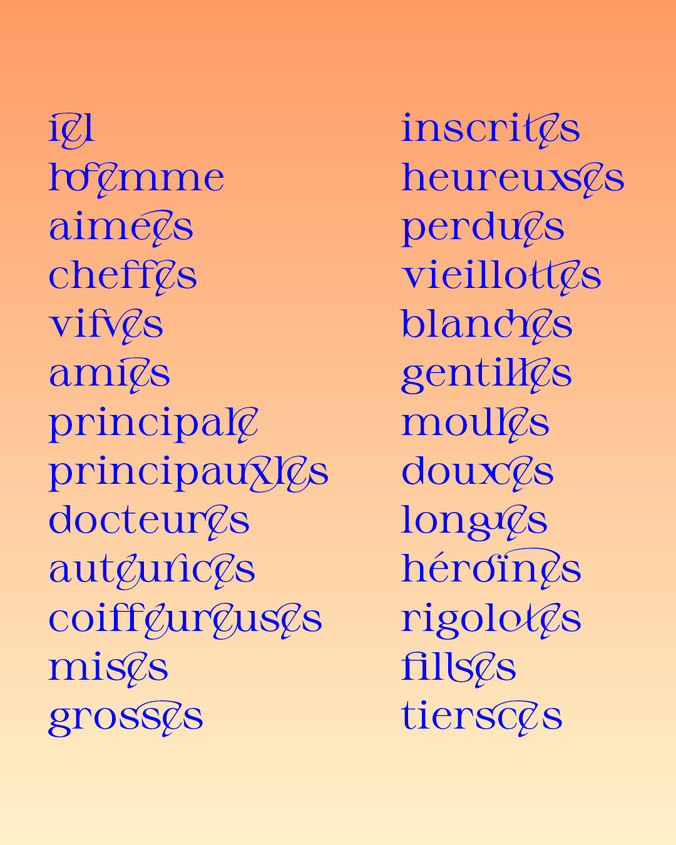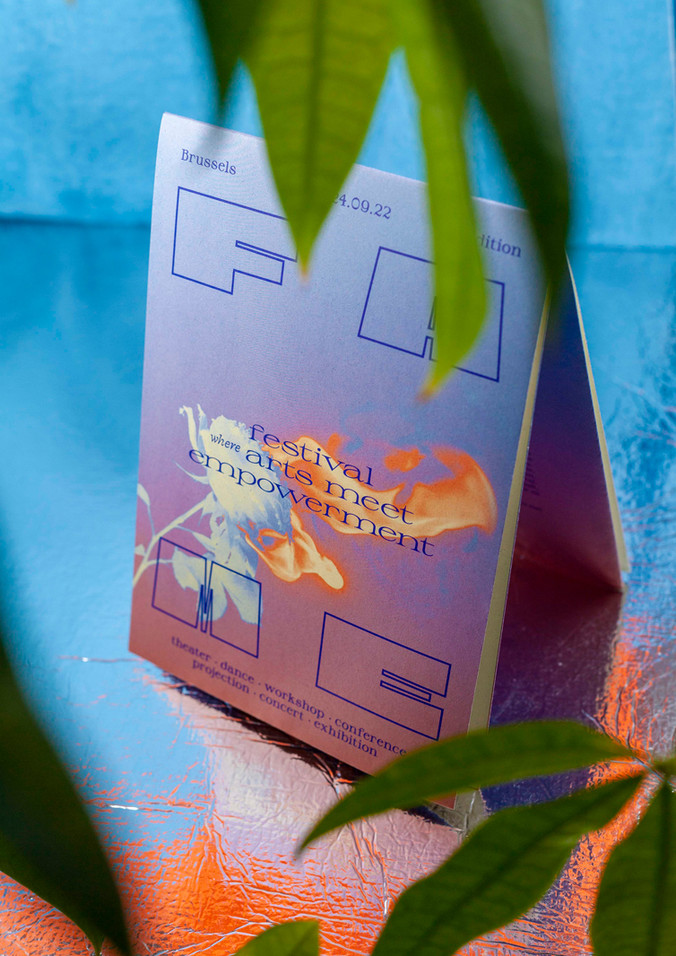 FAME
commission
Festival communication
We worked with the festival team using their references and ethos to launch the festival visual identity and communication campaign. This was a great and heart warming experience; we are looking forward to working with the team in new seasons to come.
The recognisable graphic design positioning uses photographic colour manipulation and bold typeface combinations. This strong outcome is warmed-up with soothing colour gradiants. This complementary opposition references the festival's own cutting edge curated content.
Visual:
based on a photo by Gaspar Uhas