Protein Der Klang is a fresh musical sampler designed for public performances. Play, hack and record your audio samples anywhere, from your bed to on stage, using an intuitive multi-touch musical instrument.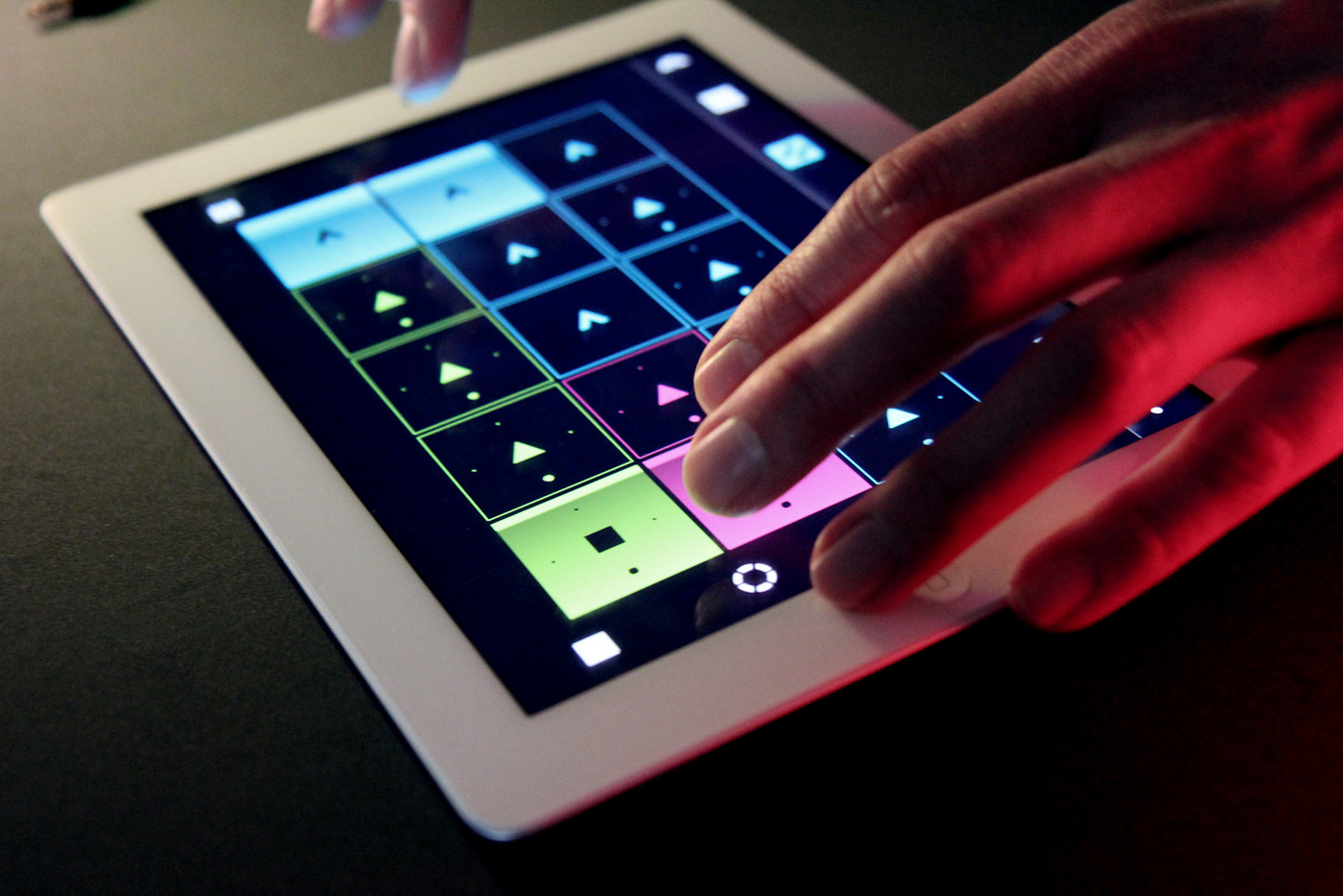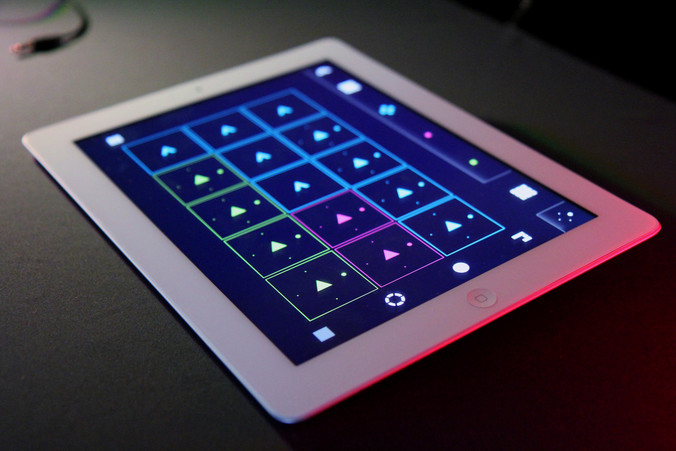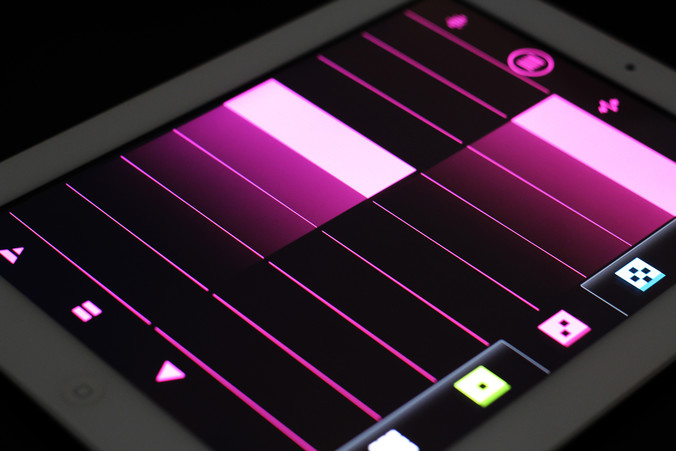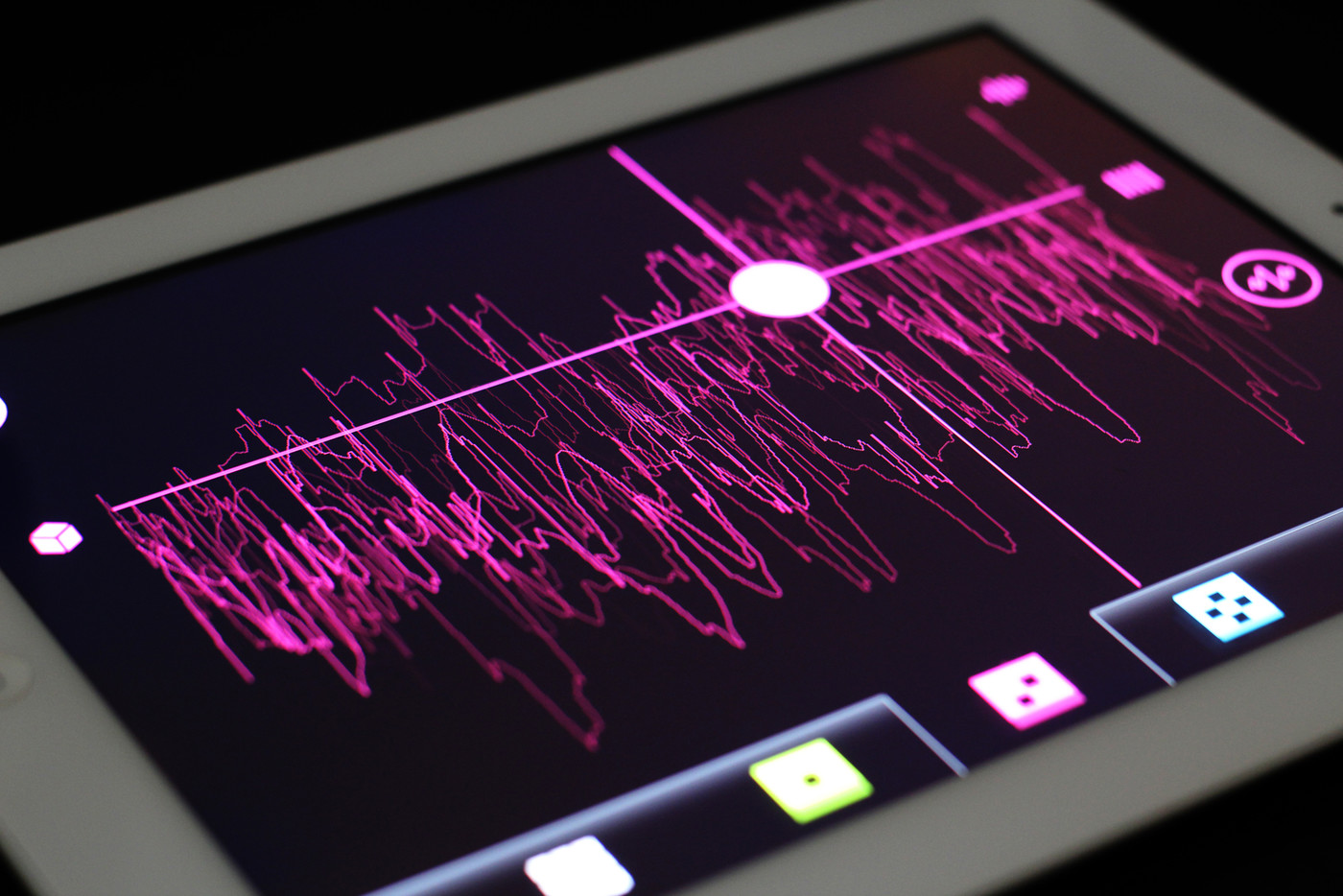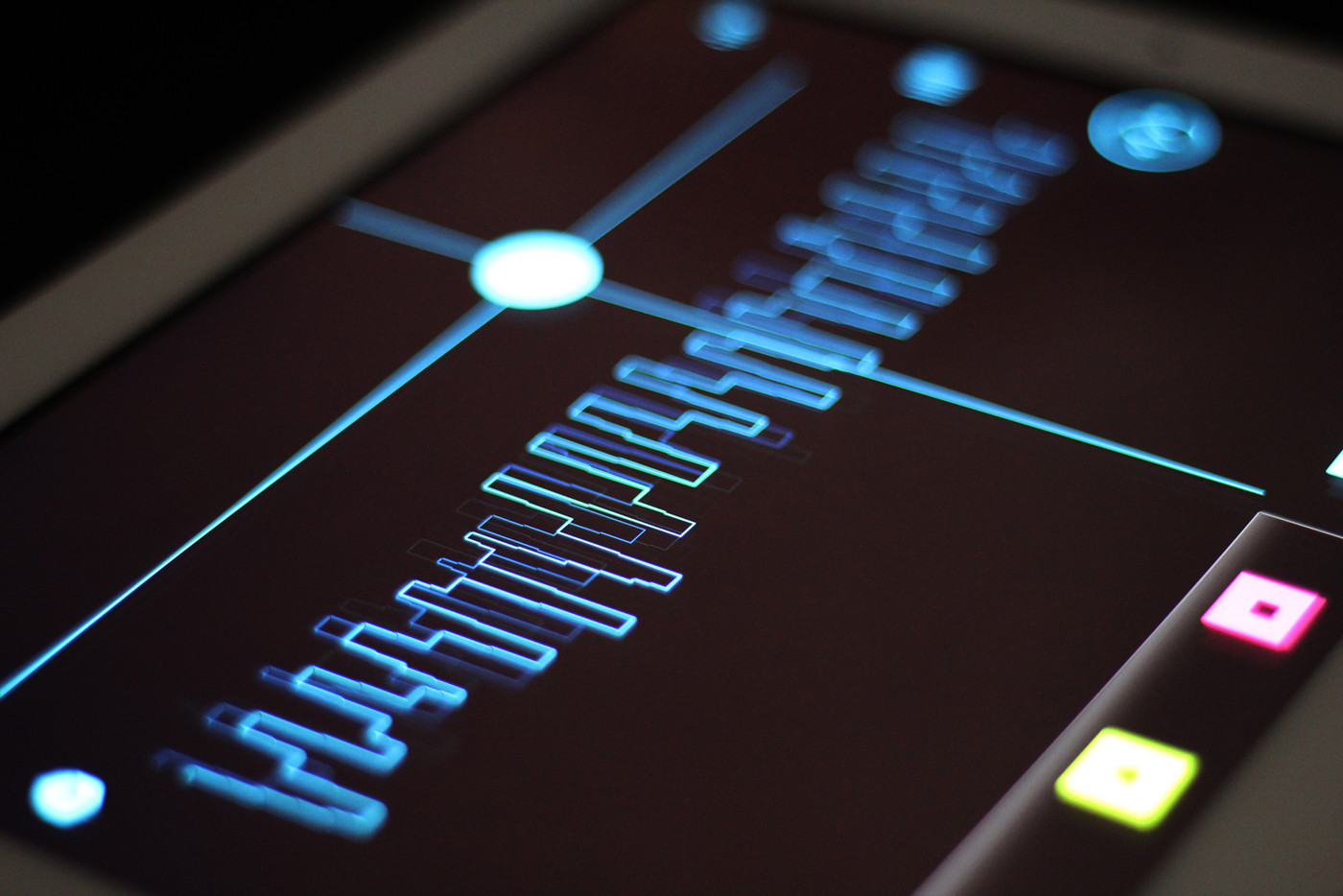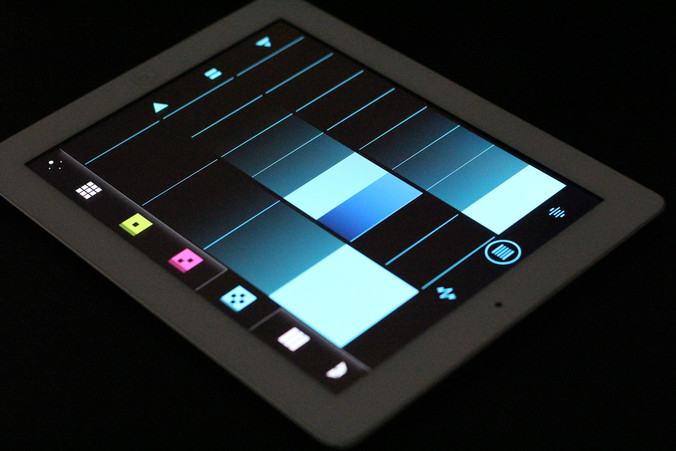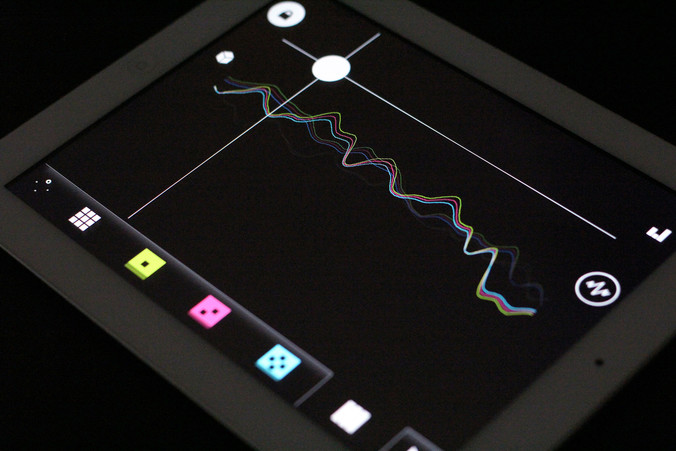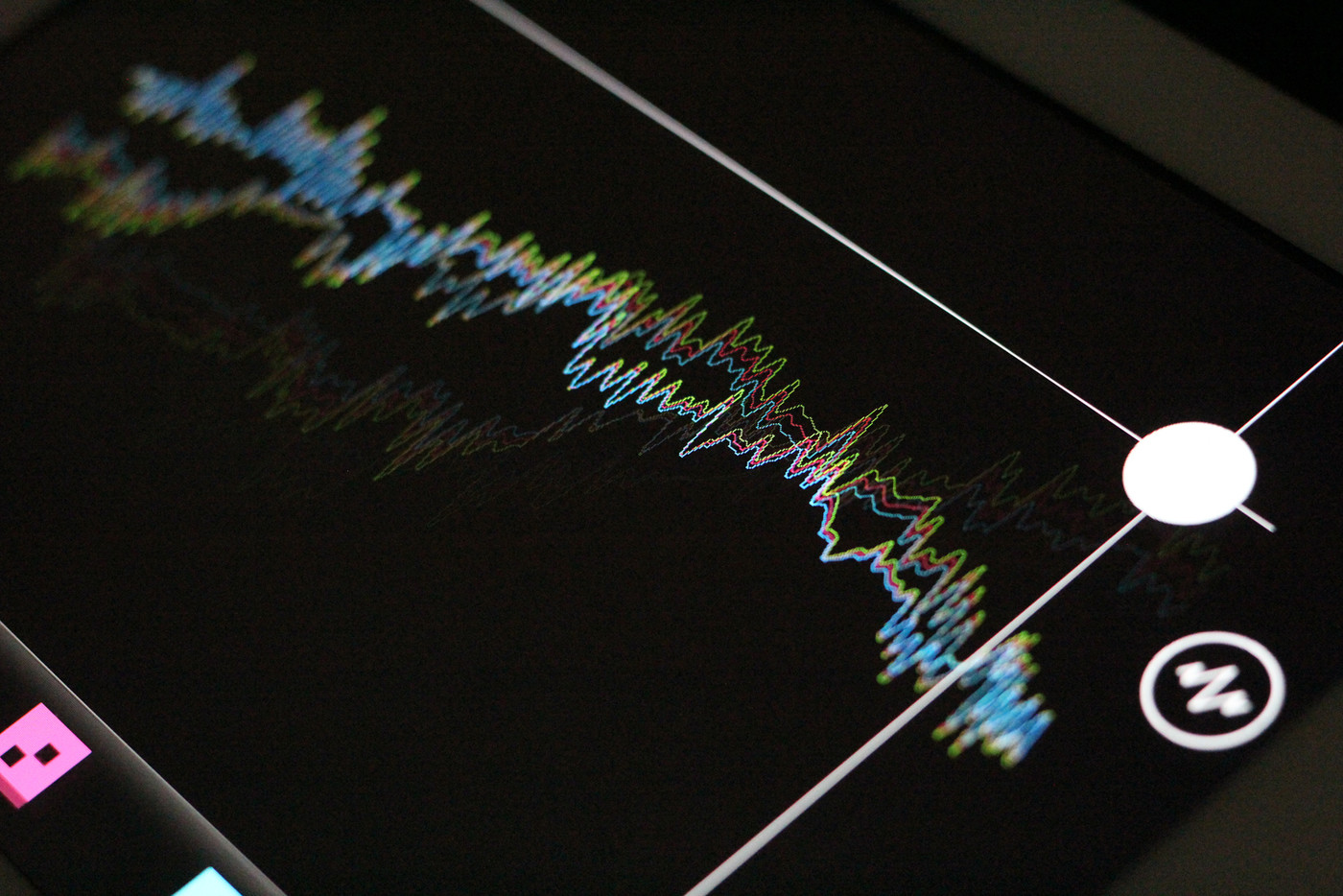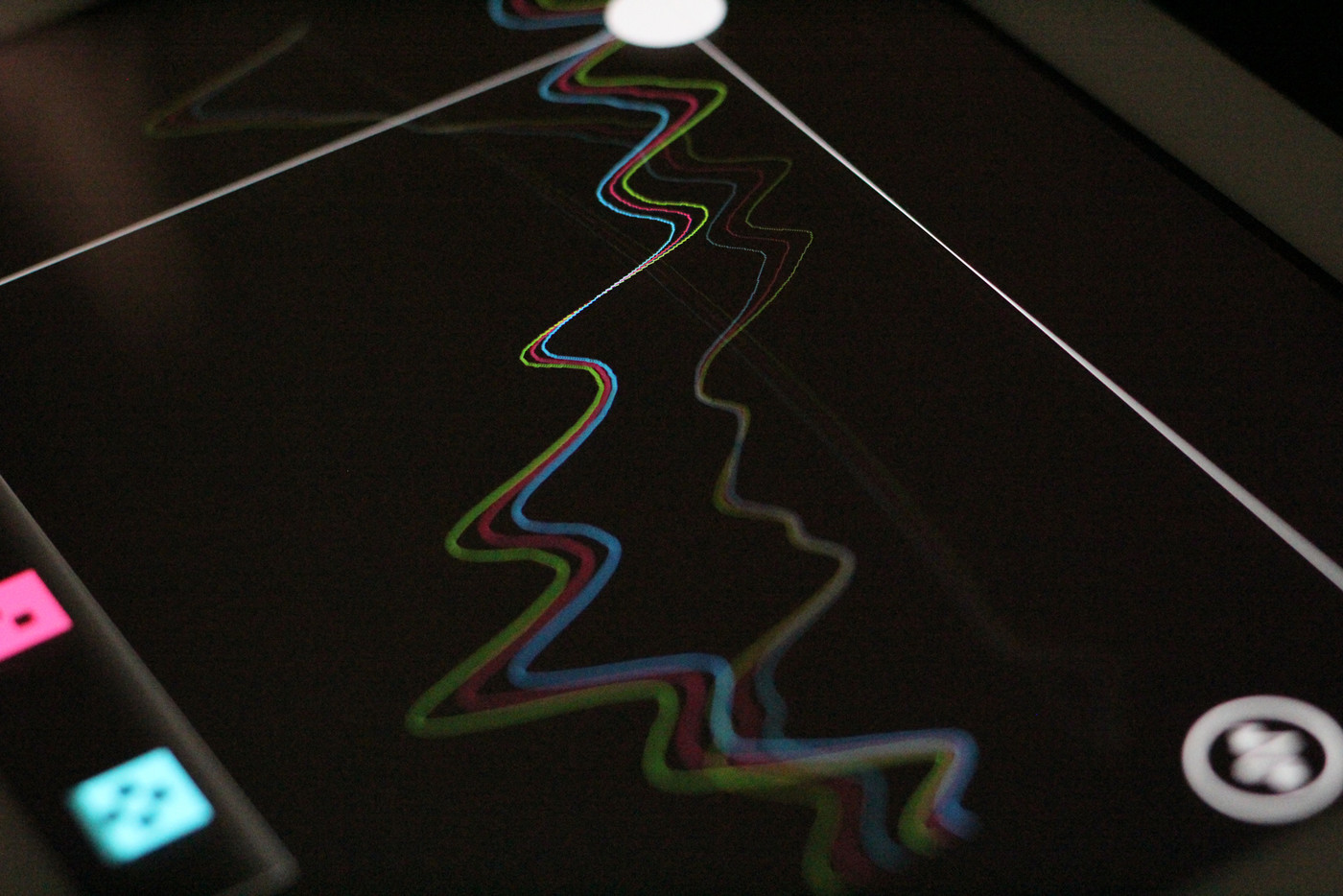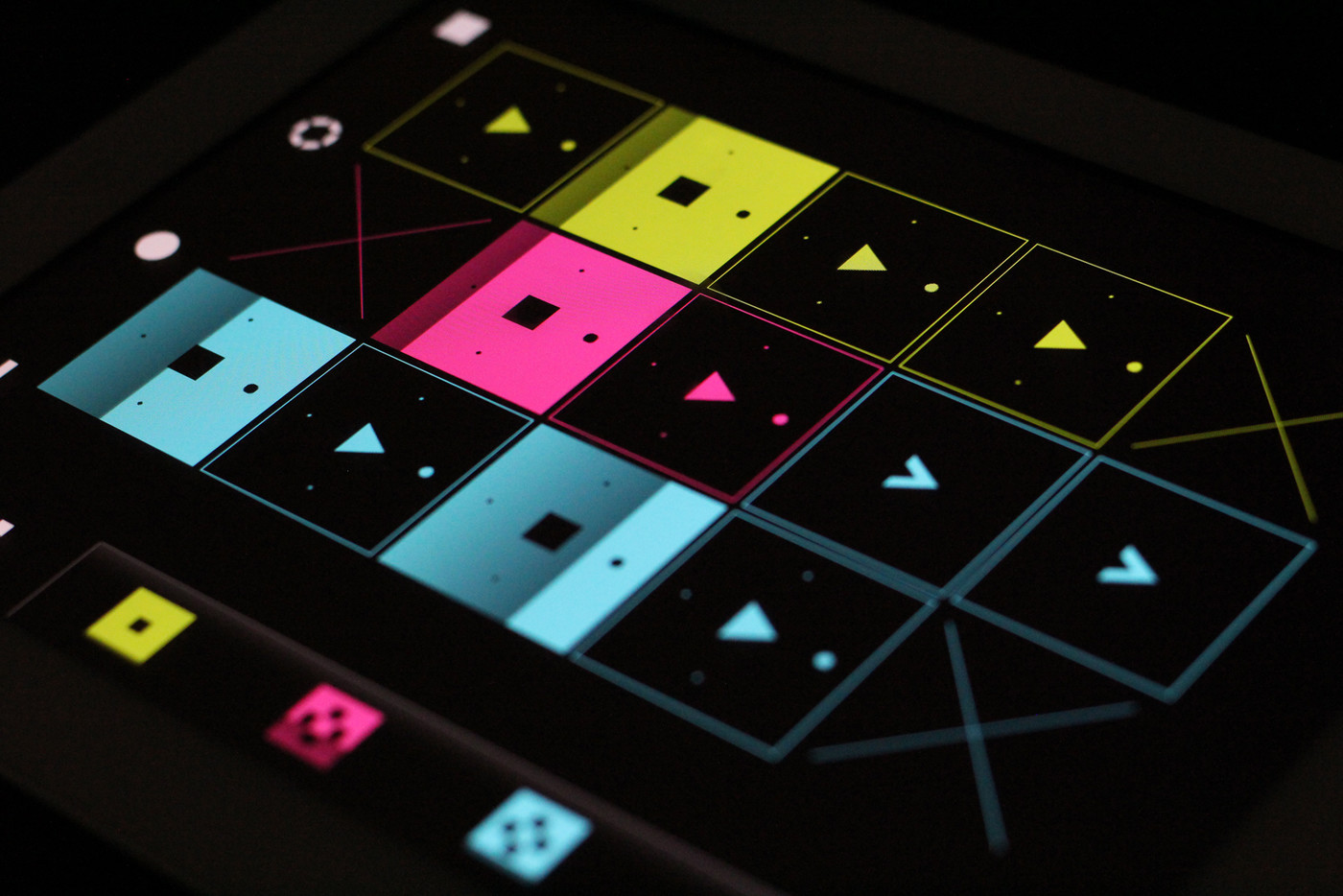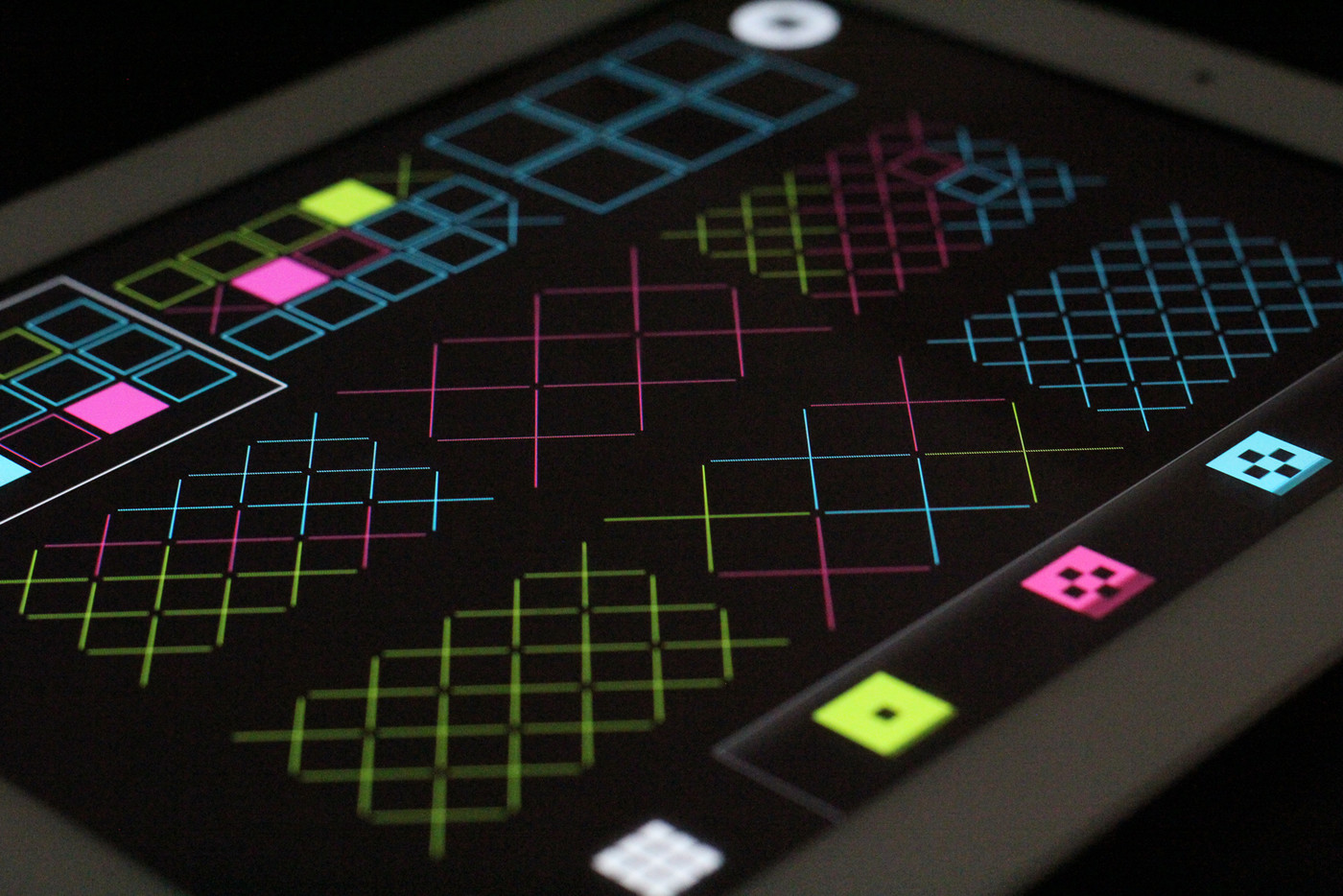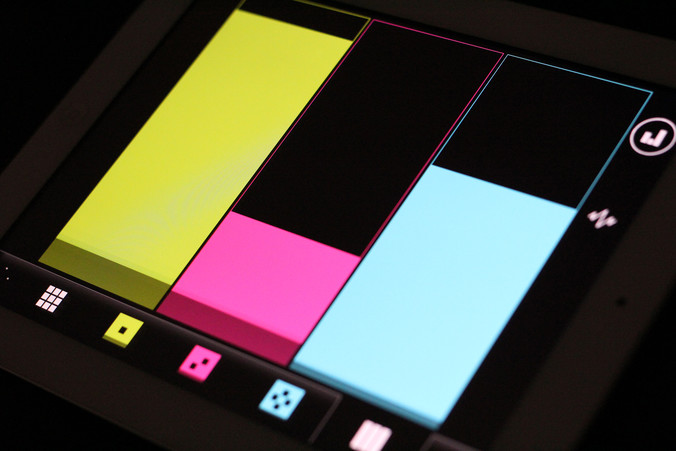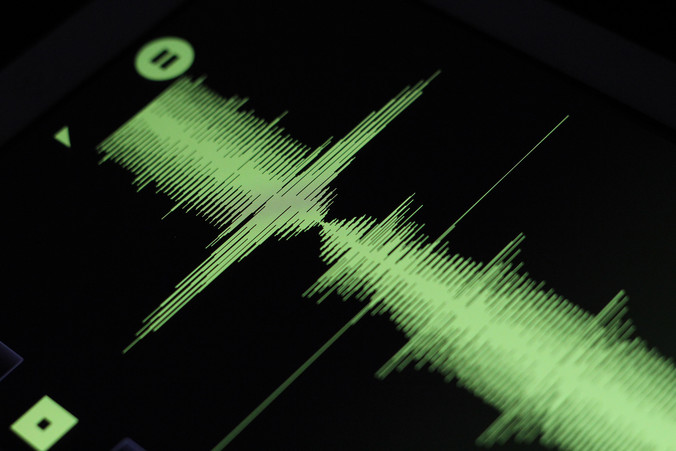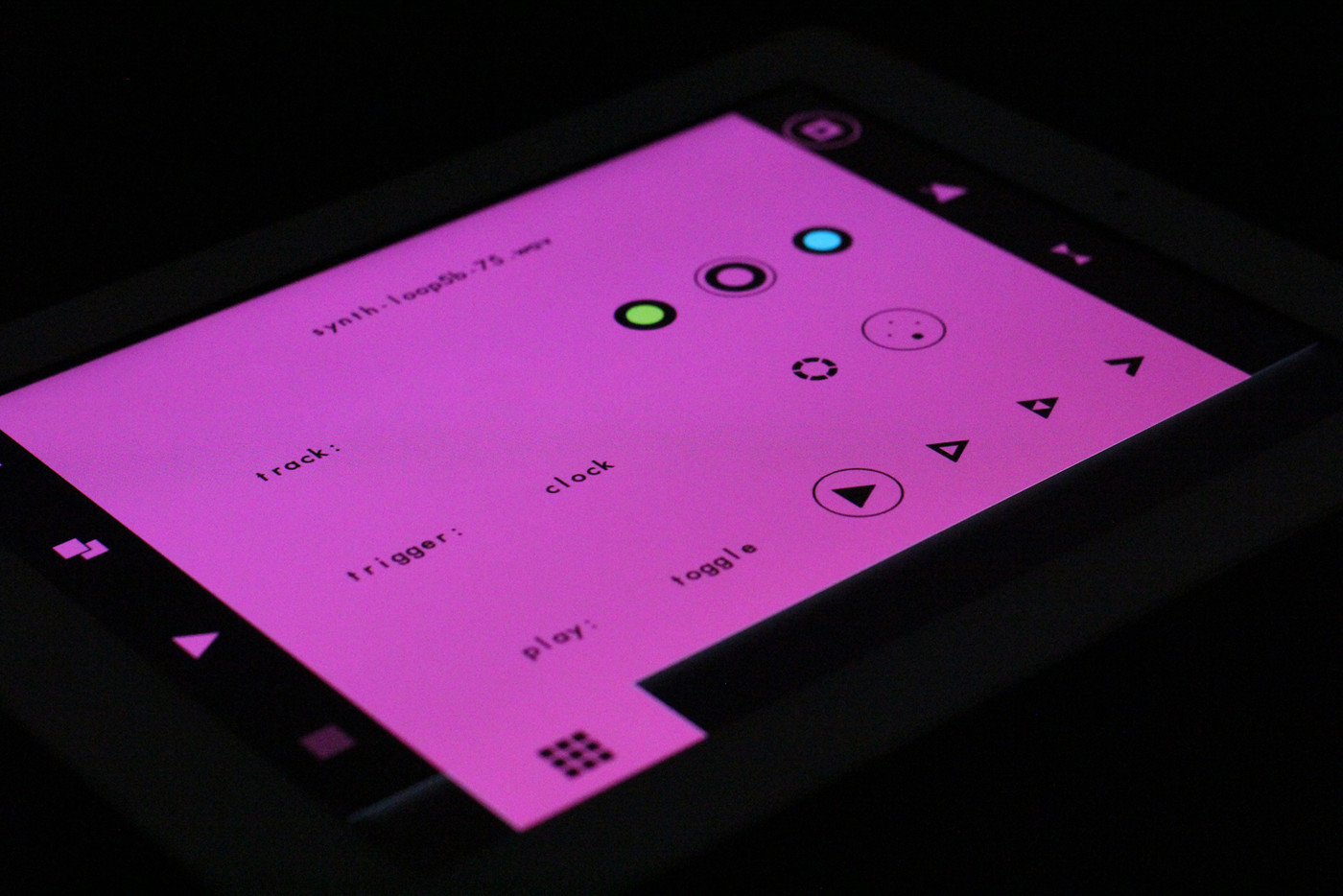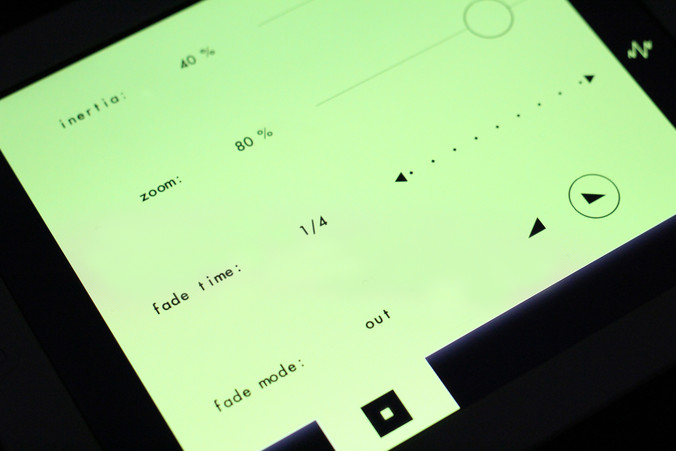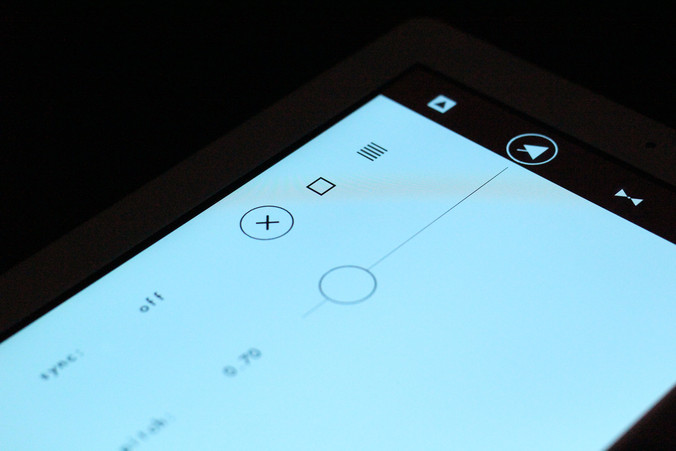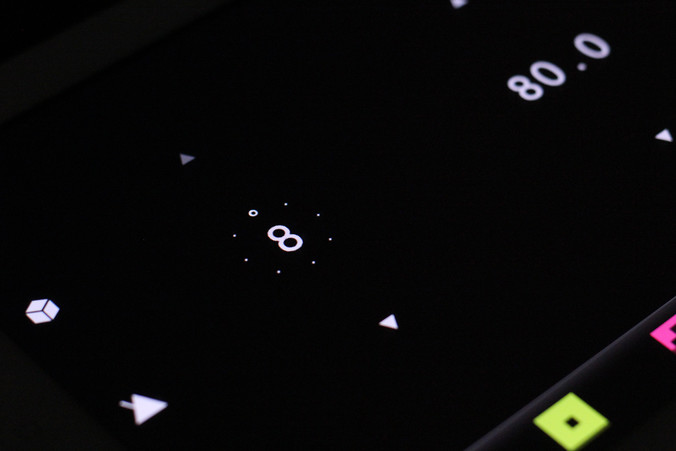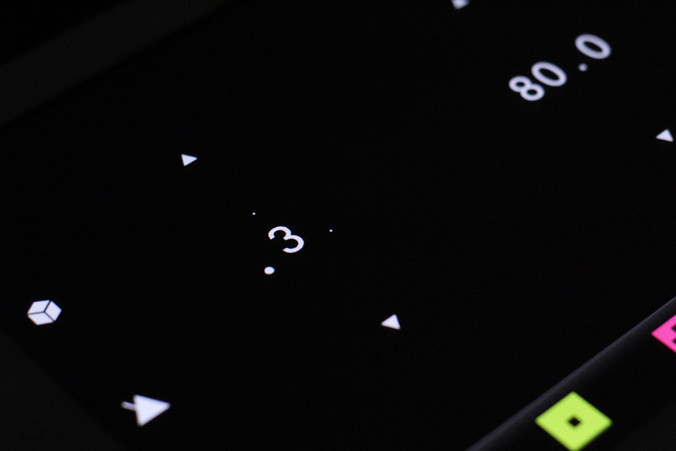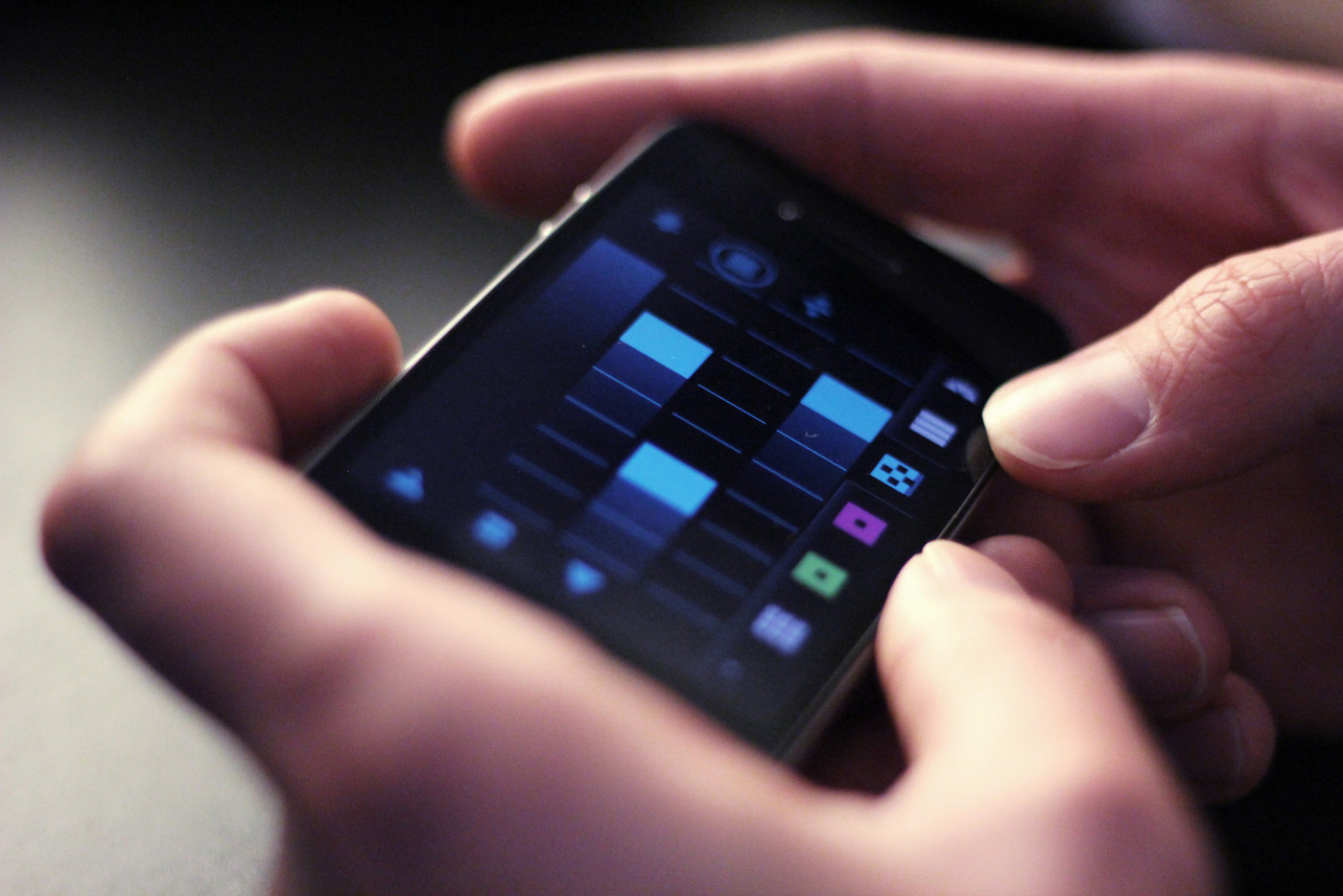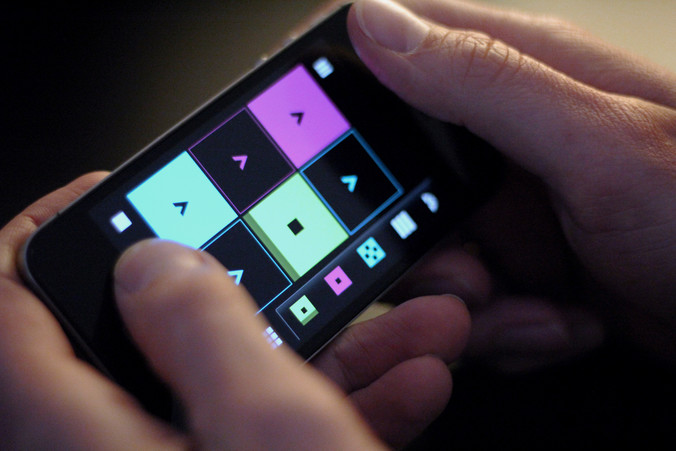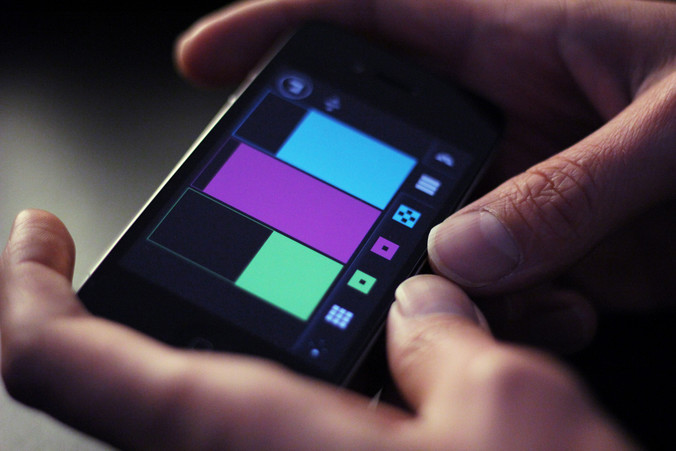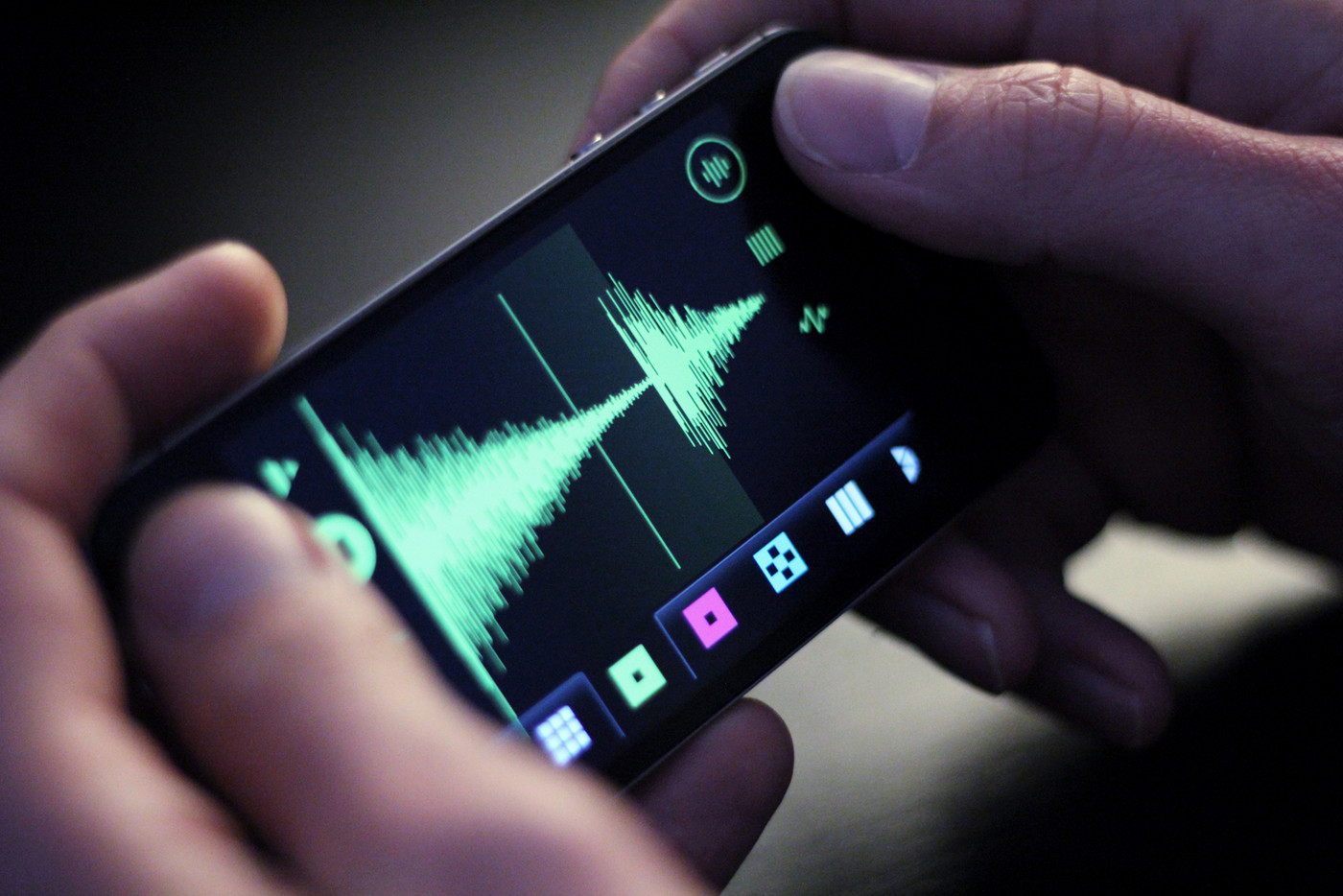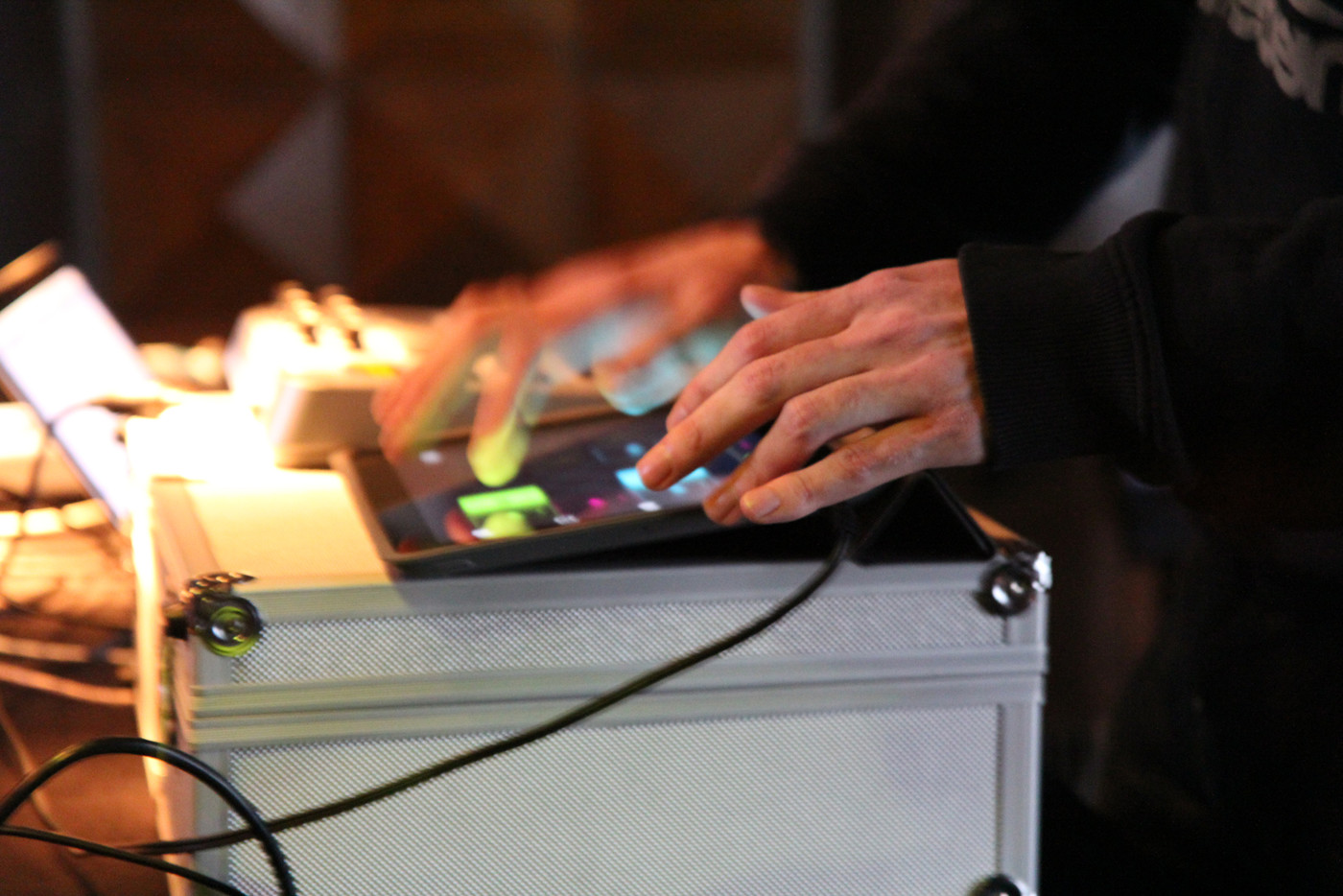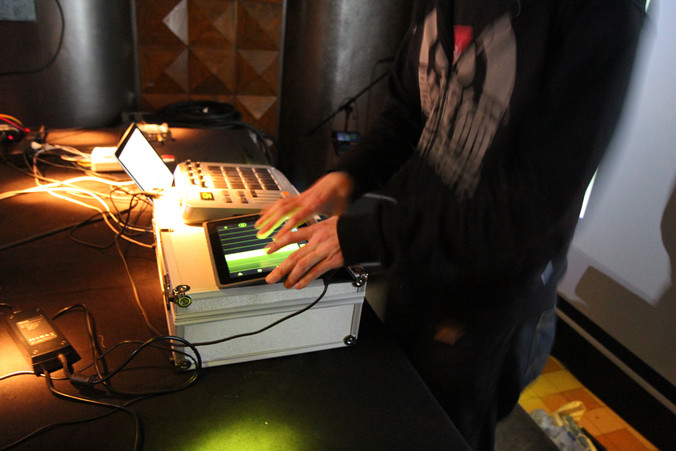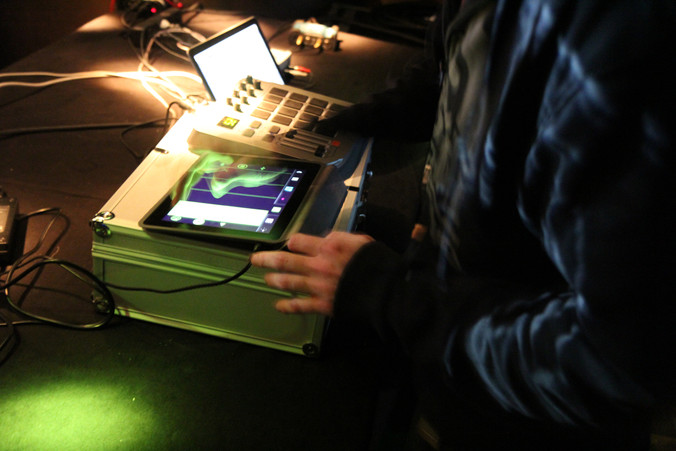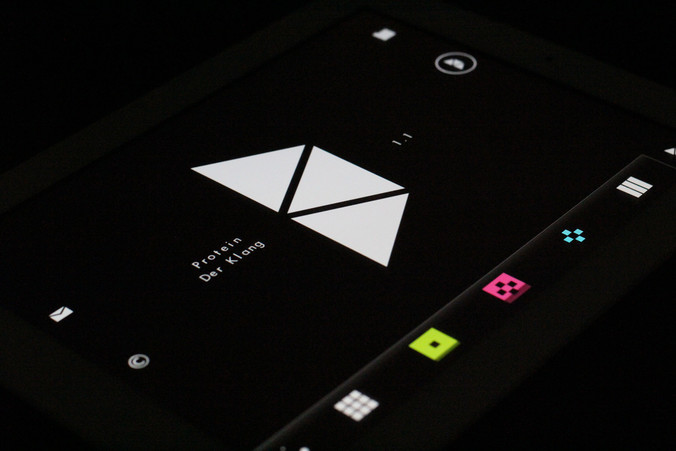 Artwork-wise, the main visual design idea was to make the app feature professional standards but also be accessible enough for a child to use. What do kids and professionals have in common? Instinct might be a good starting point. Kids try, repeat and remember, pros know what kind of options are supposed to be available in this range of music applications and recognise even simplified pictograms.
In two words: NO TEXT!
The main screens are therefore only visual; they're where the playing is happening. This actually seems natural - after all, very few musical instruments feature writing, leaving it to those who play and practice on them to gain proficiency and even intimacy.
Every graphic element and aspect was highly discussed and intrinsically linked to the ergonomics. The main direction kept in mind was to spot and remove anything useless. As few geometric shapes as possible were used, only three striking colours were specially assigned to the three tracks and nothing else. This, for instance, helps the player to spot in a fraction of a second what he's playing on, etc. All this visual and design simplification leaves the complexity to the musical creations.
For iPad, iPhone & iPod touch.
Concept, design & code
Pierre Guilluy
Music
Quentin Houben
Artwork & design
Kidnap Your Designer