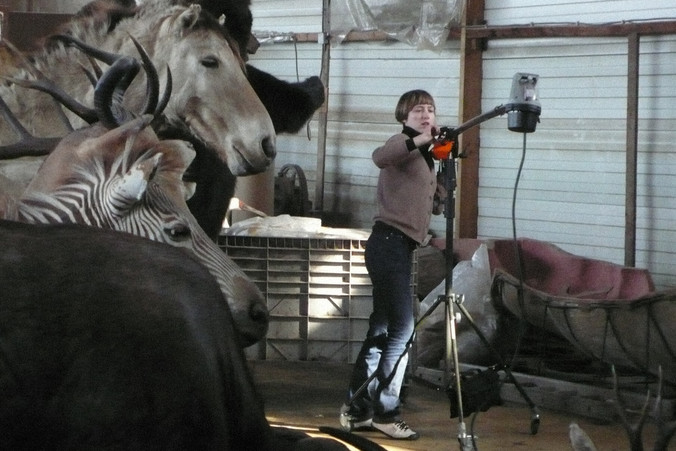 This second album –WolfWolfWolfSheepWolf– is built around the strange, the weird, a feeling of the end of world as well as an introspective questioning surrounded by a spiritual glow.
jewelpack cd - full colour offset print - Condat Matt paper booklet – screenprinted mirror stickers - 1,000 copies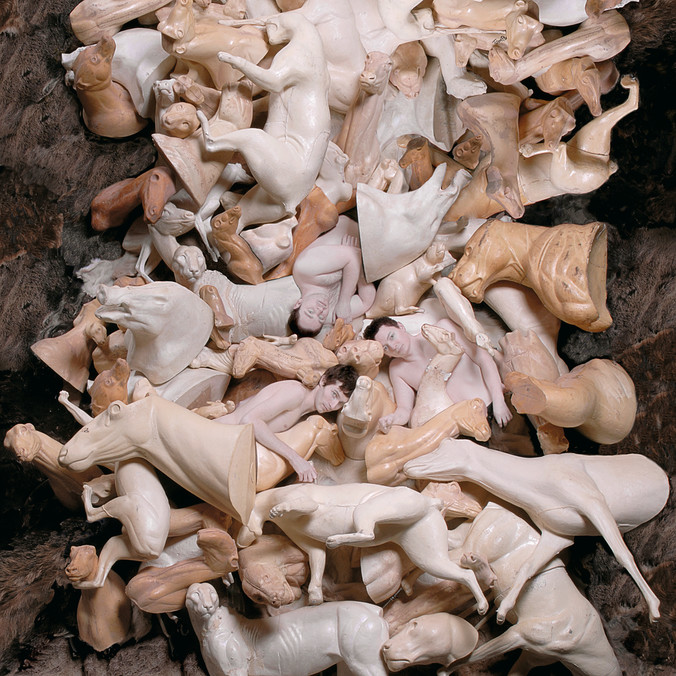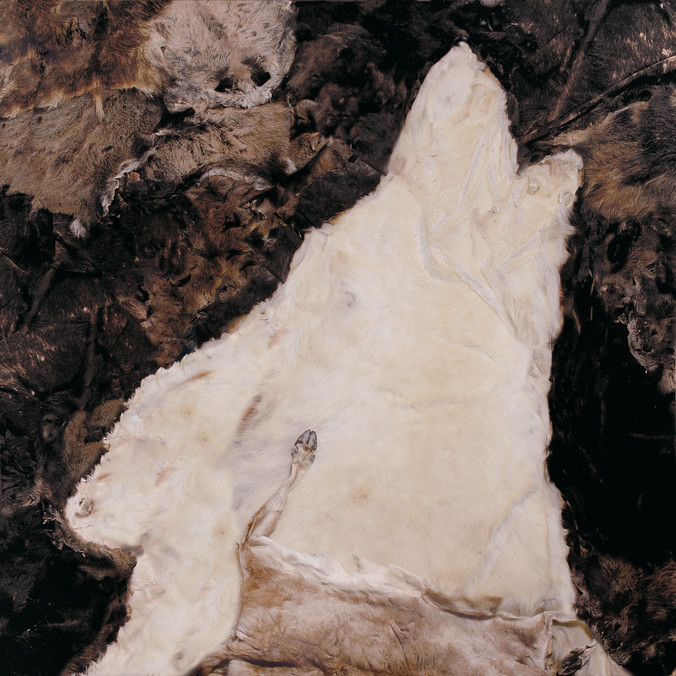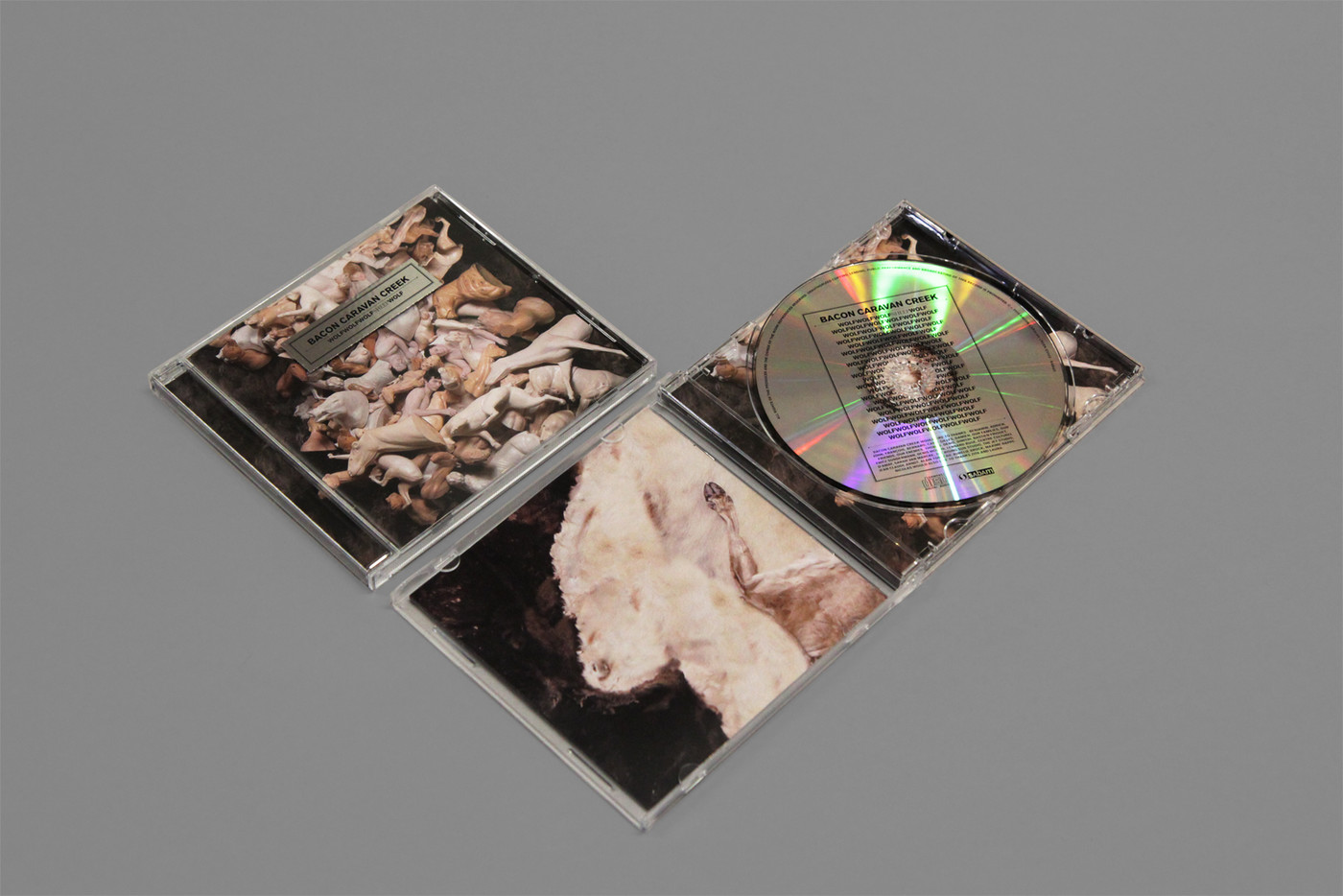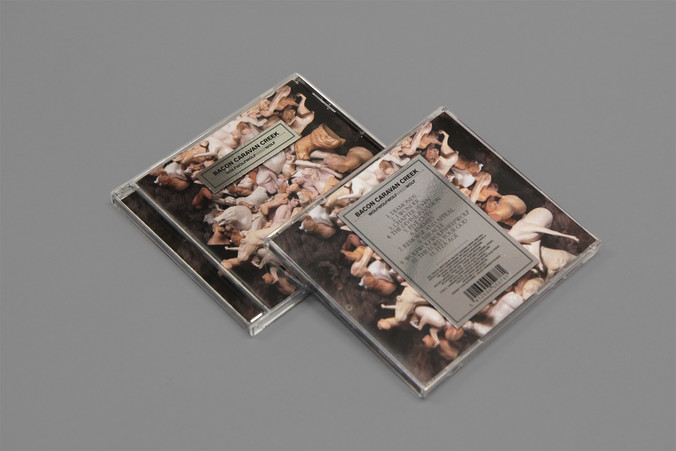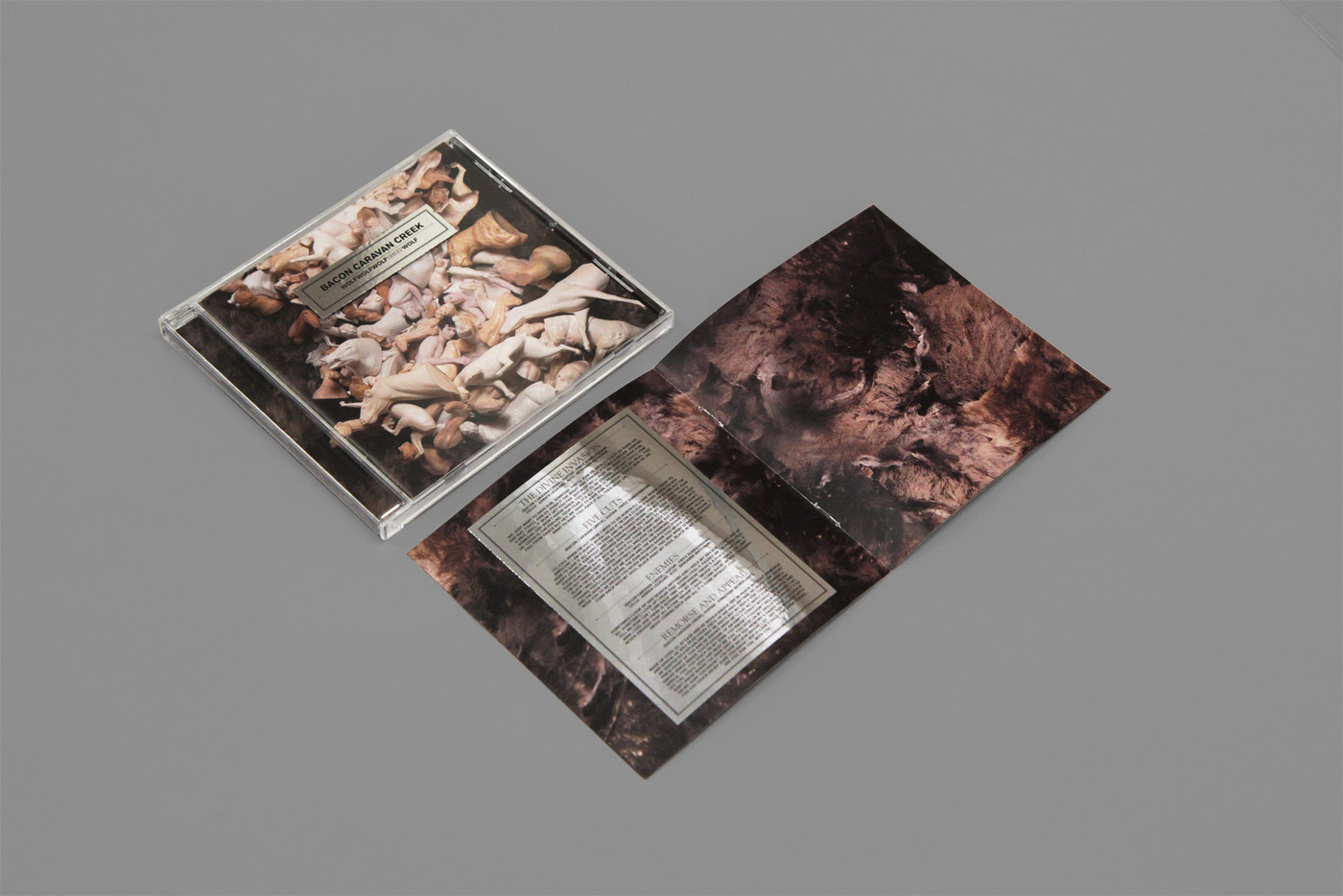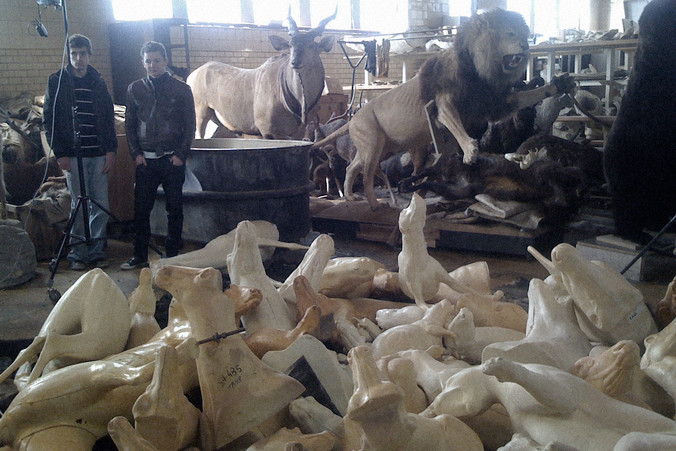 To reflect these atmospheres, a strong contrast is combined between the baroque environment of the photograph and the artificial mirror used for the texts.
The reader is confronted with the strangeness of his own feelings as well as the sharpness of the environment he deals with.
Artwork and concept by Kidnap Your Designer + Gilles Vanderstocken
Designed for : Bacon Caravan Creek
Photos by : Sarah Van Marcke