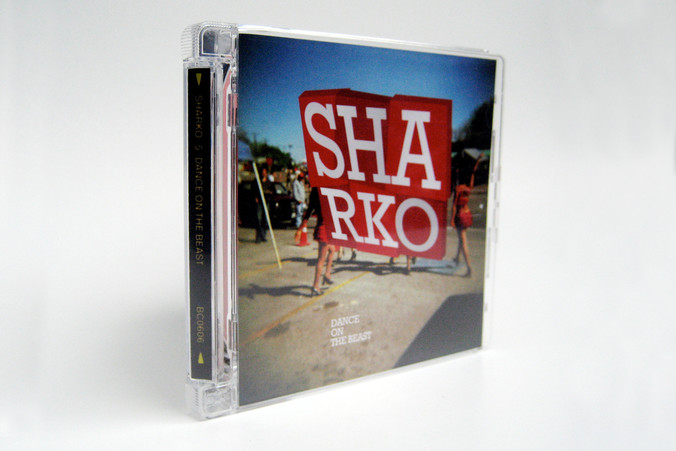 We designed this logo and assembled the elements of this cover for Sharko, a Belgian rock band.
super jewel cd pack - offset printing – screenprinted disc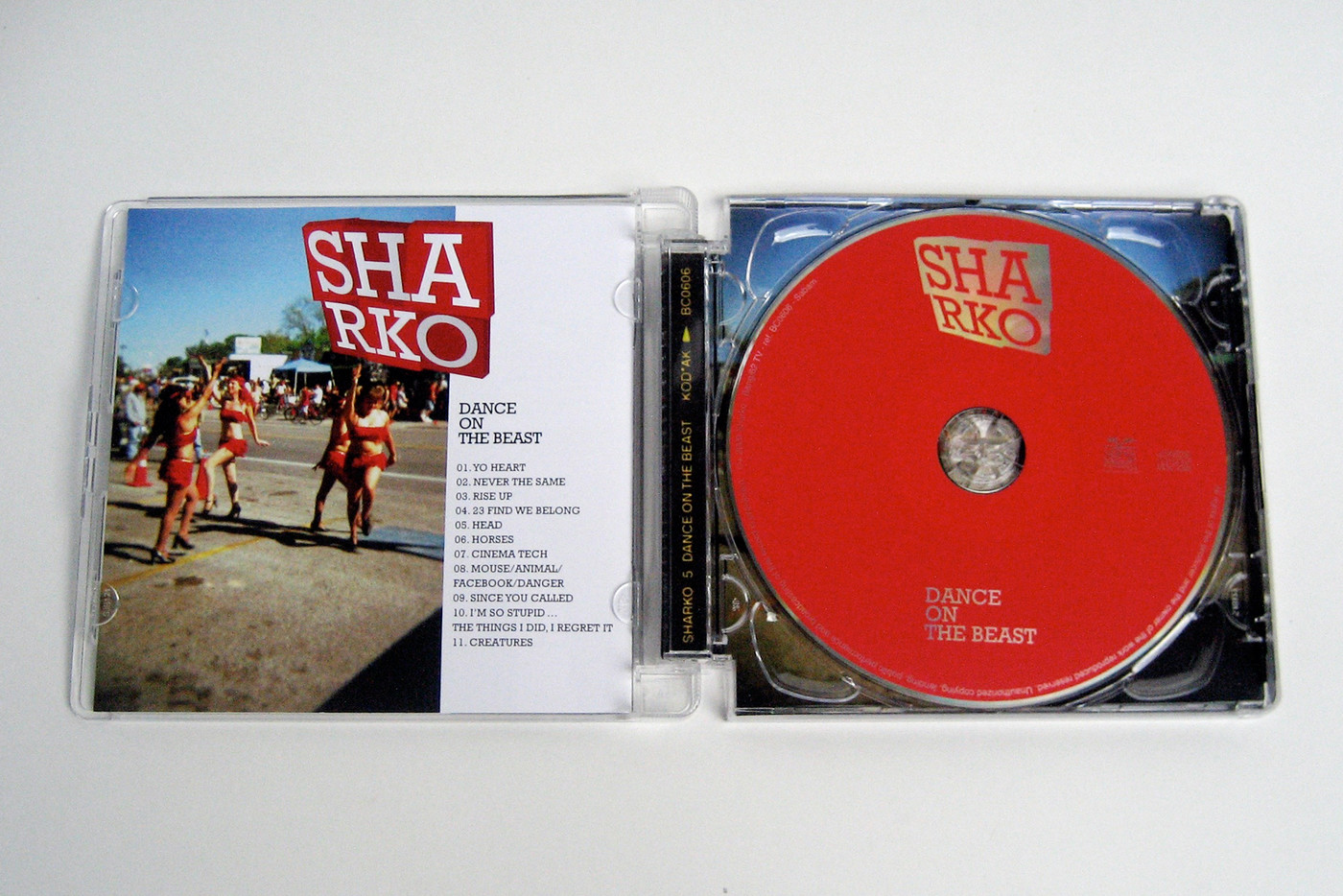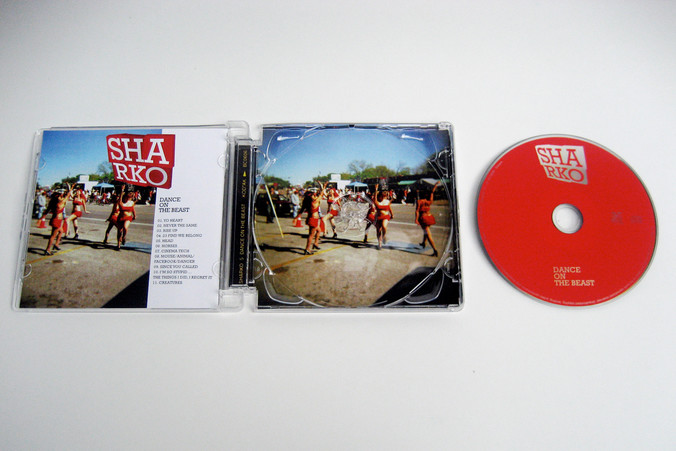 The imposing logotype originally made for the website is here voluntarily covering the main part of the photo.
The Texan Cheer leaders on a parking lot are having the fun you suppose to get when you listen to the album even if you're in the middle of nowhere.
So Dance On The Beast!
Designed for : Sharko