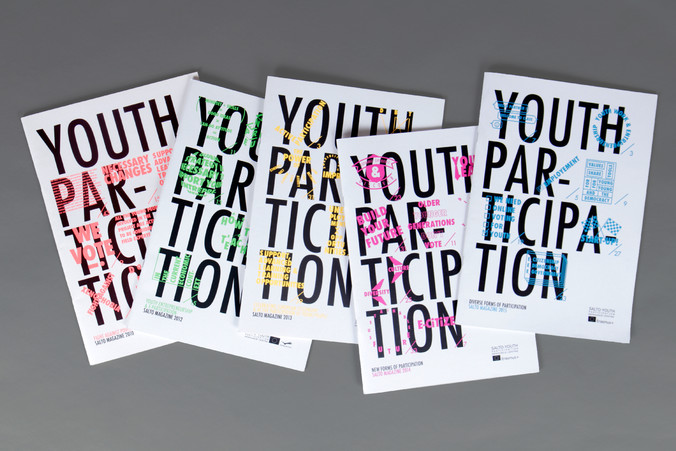 SALTO-Youth — Magazines
commission
2010 — 2017
identity & annual report
These magazines are full of ideas for and from project builders all around the EU. We took the boldest sentence we could find from each article and used them to make typographical games for each of them.
annual report - offset printing - fluorescent PMS & black - Cyclus paper - Futura font - 500 copies/y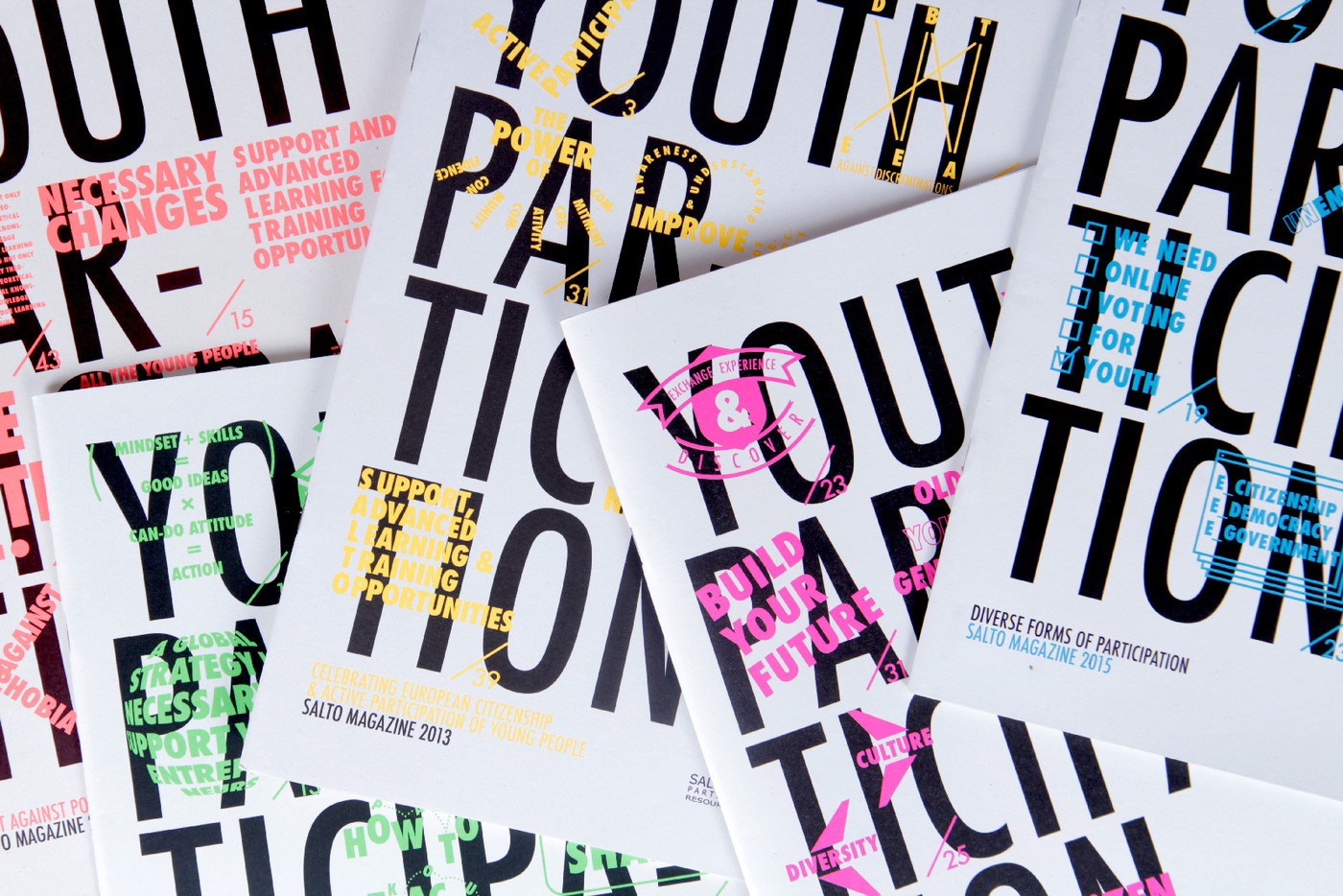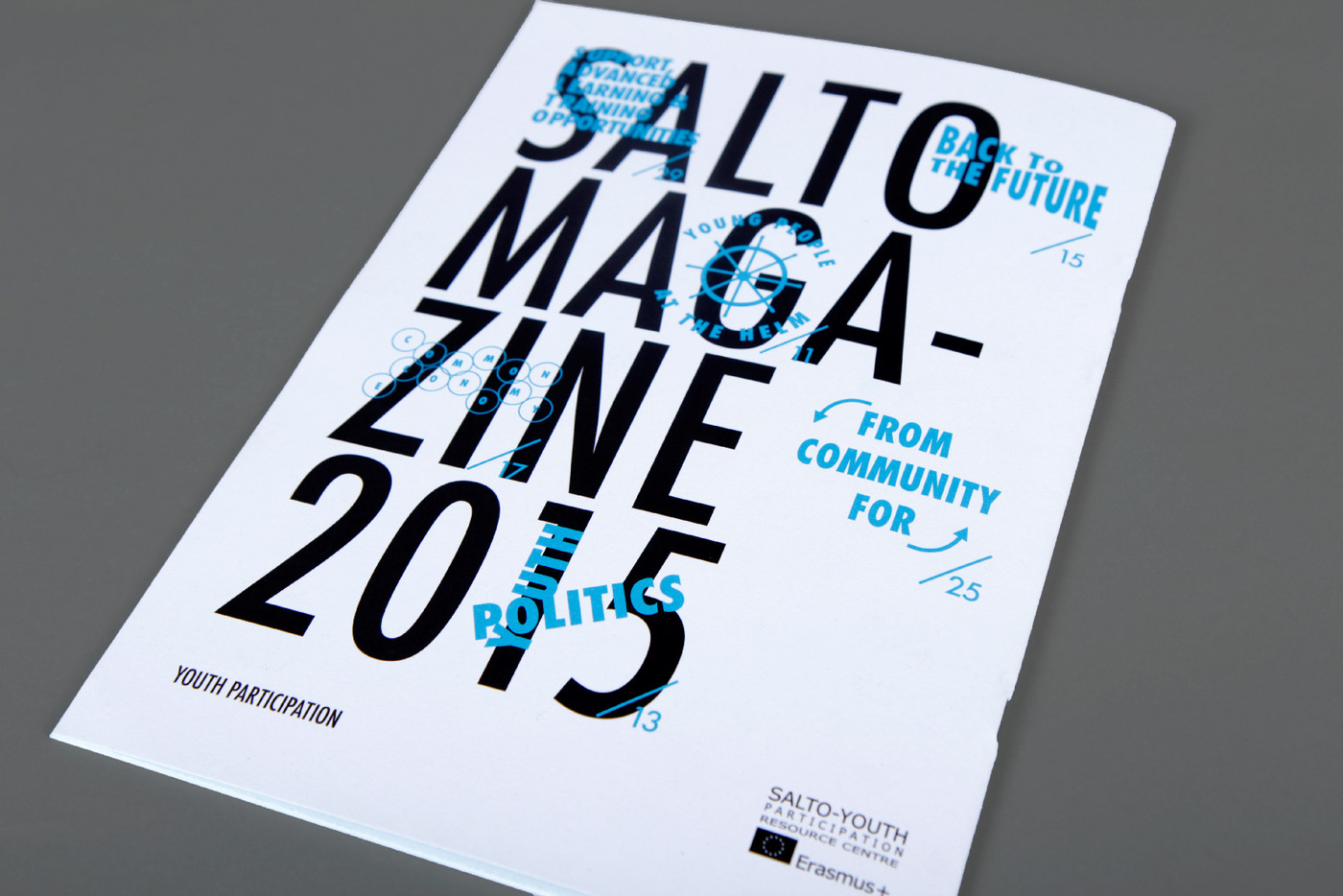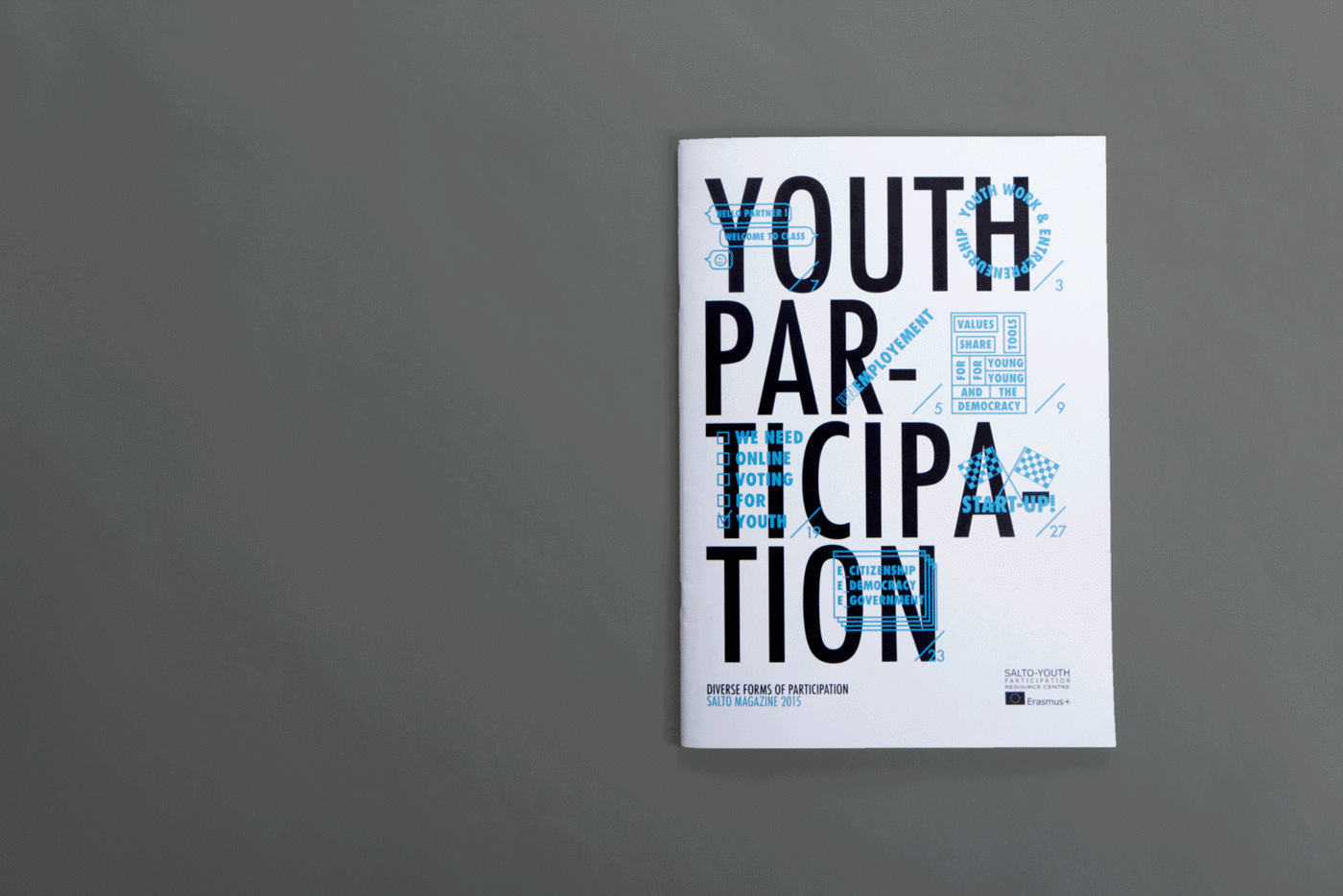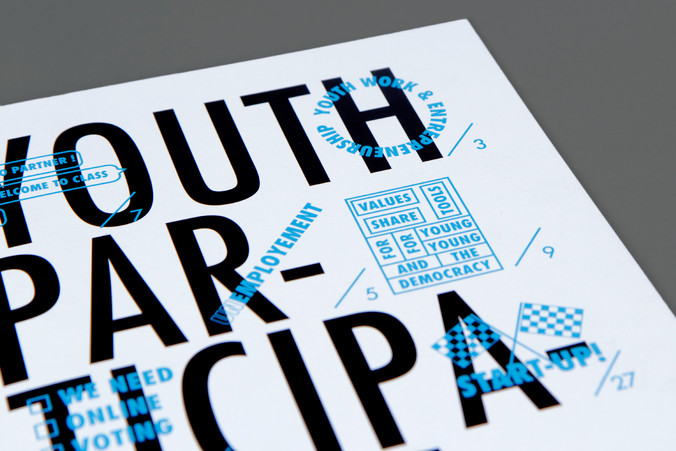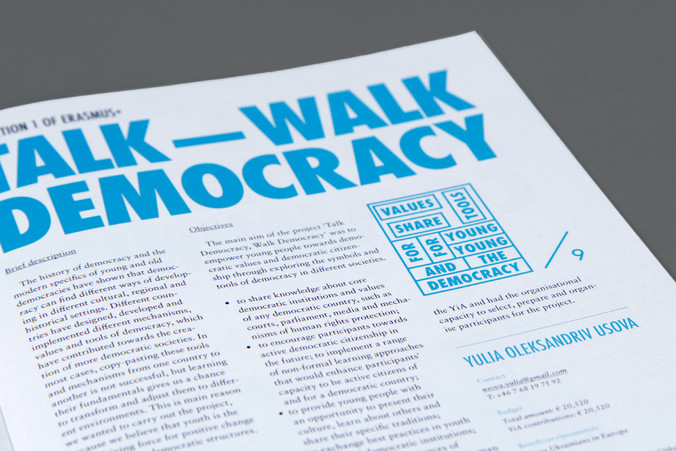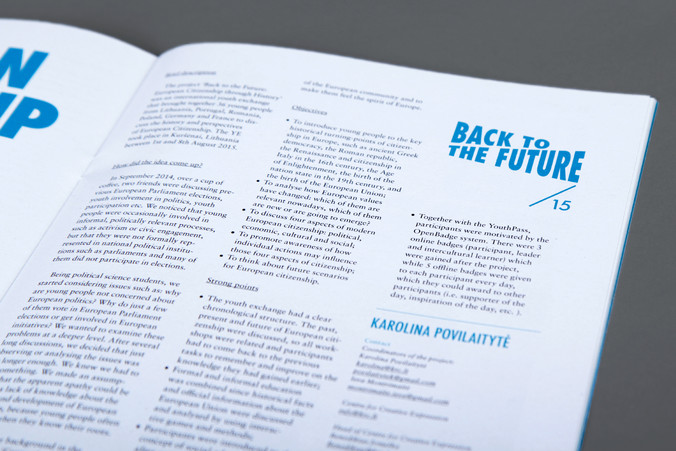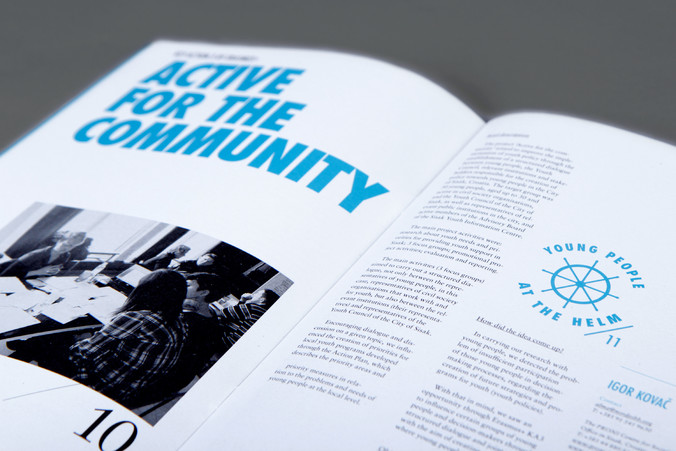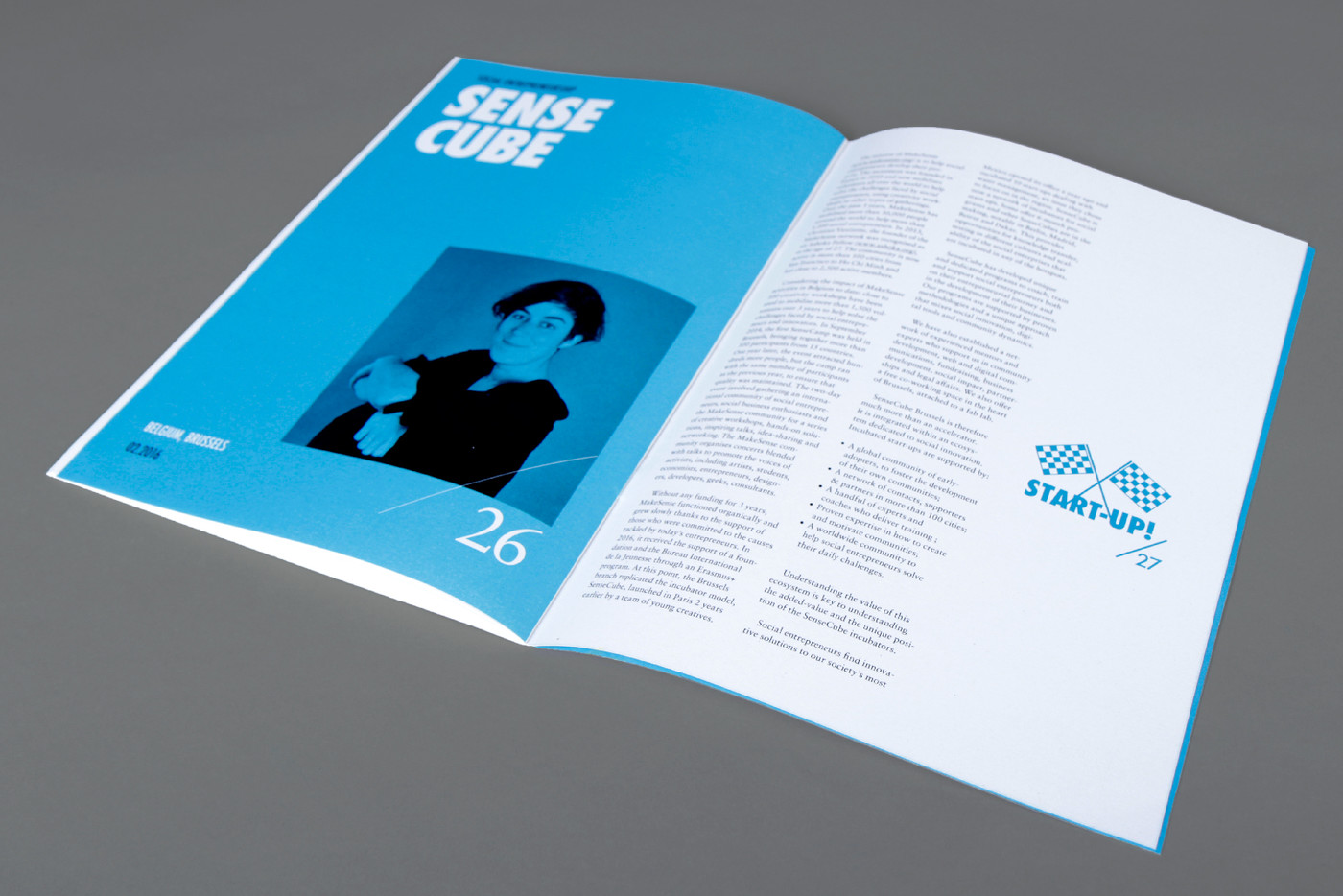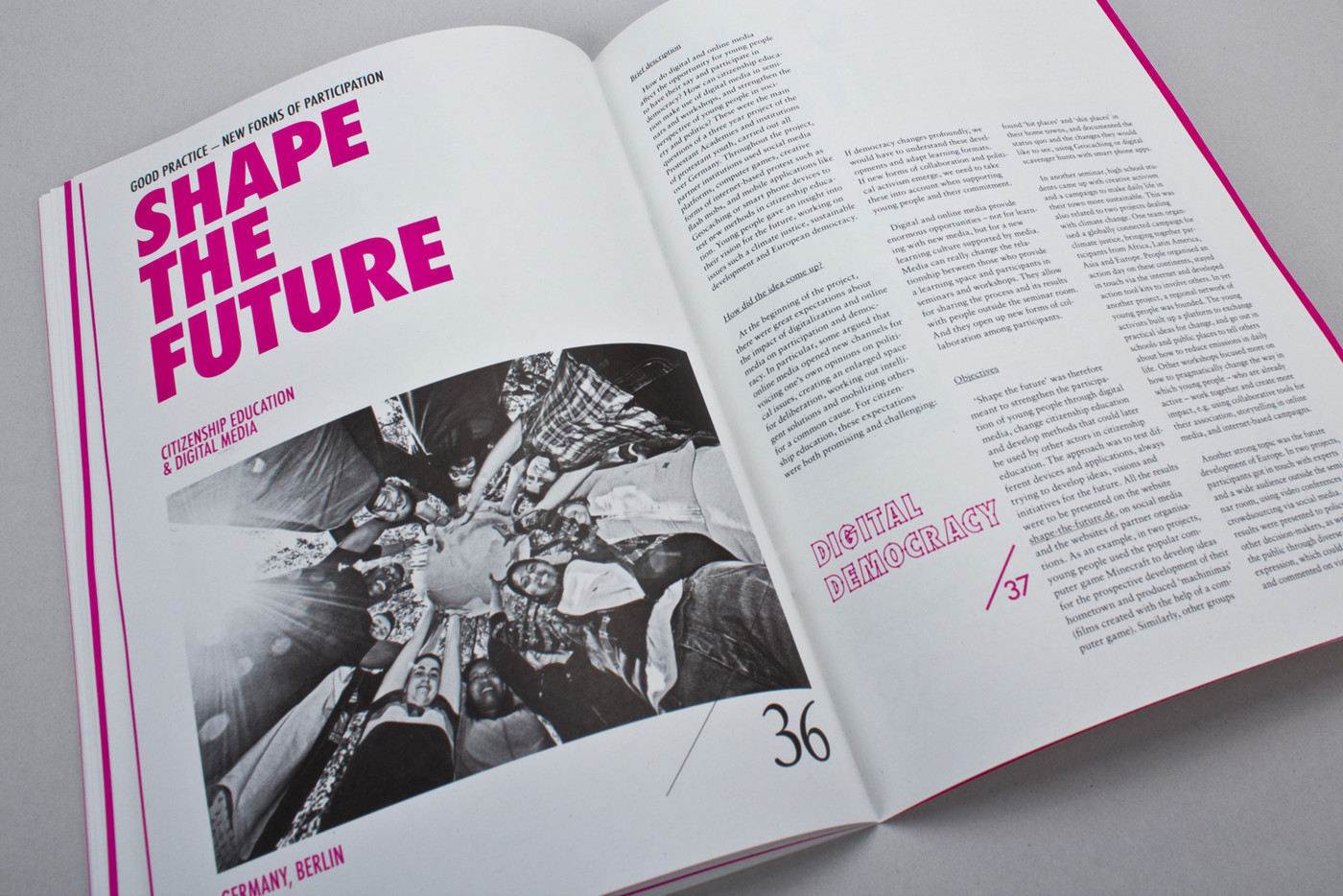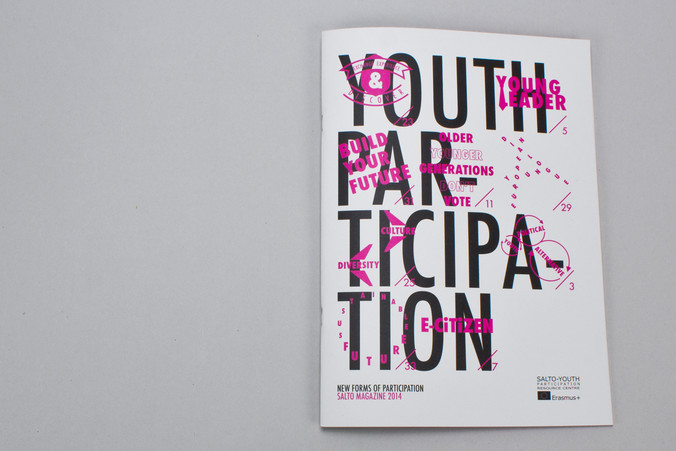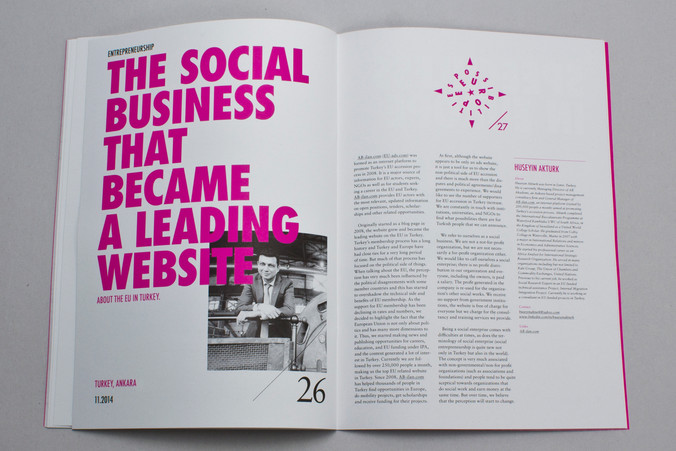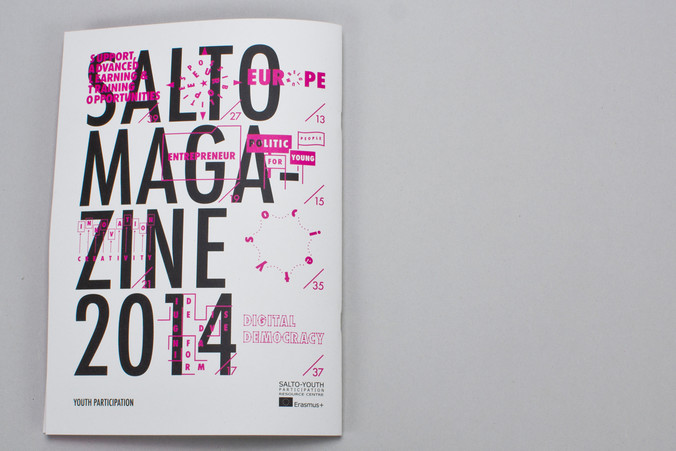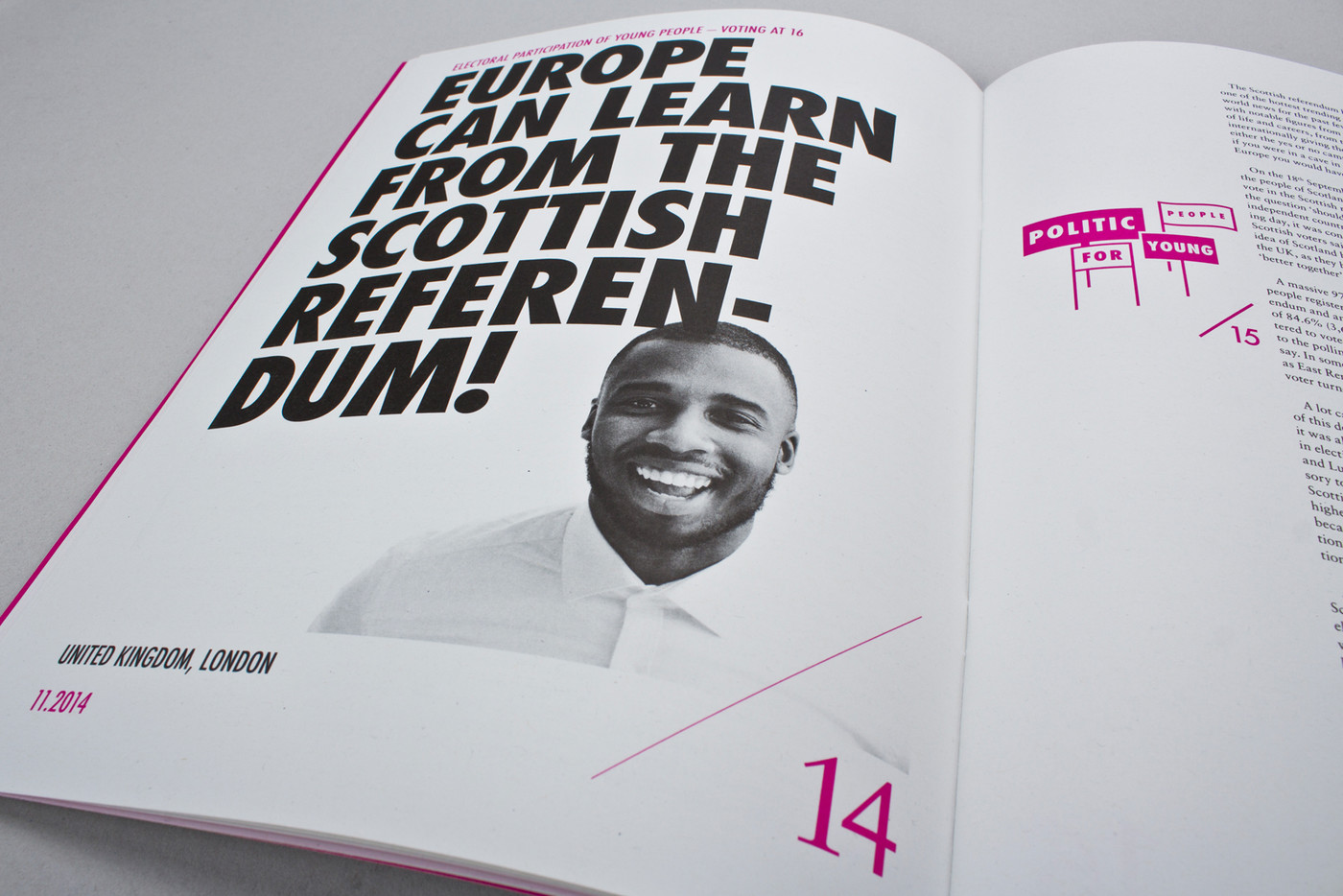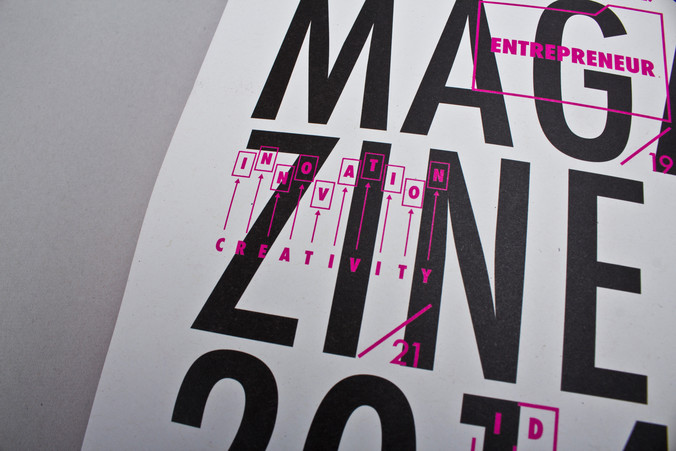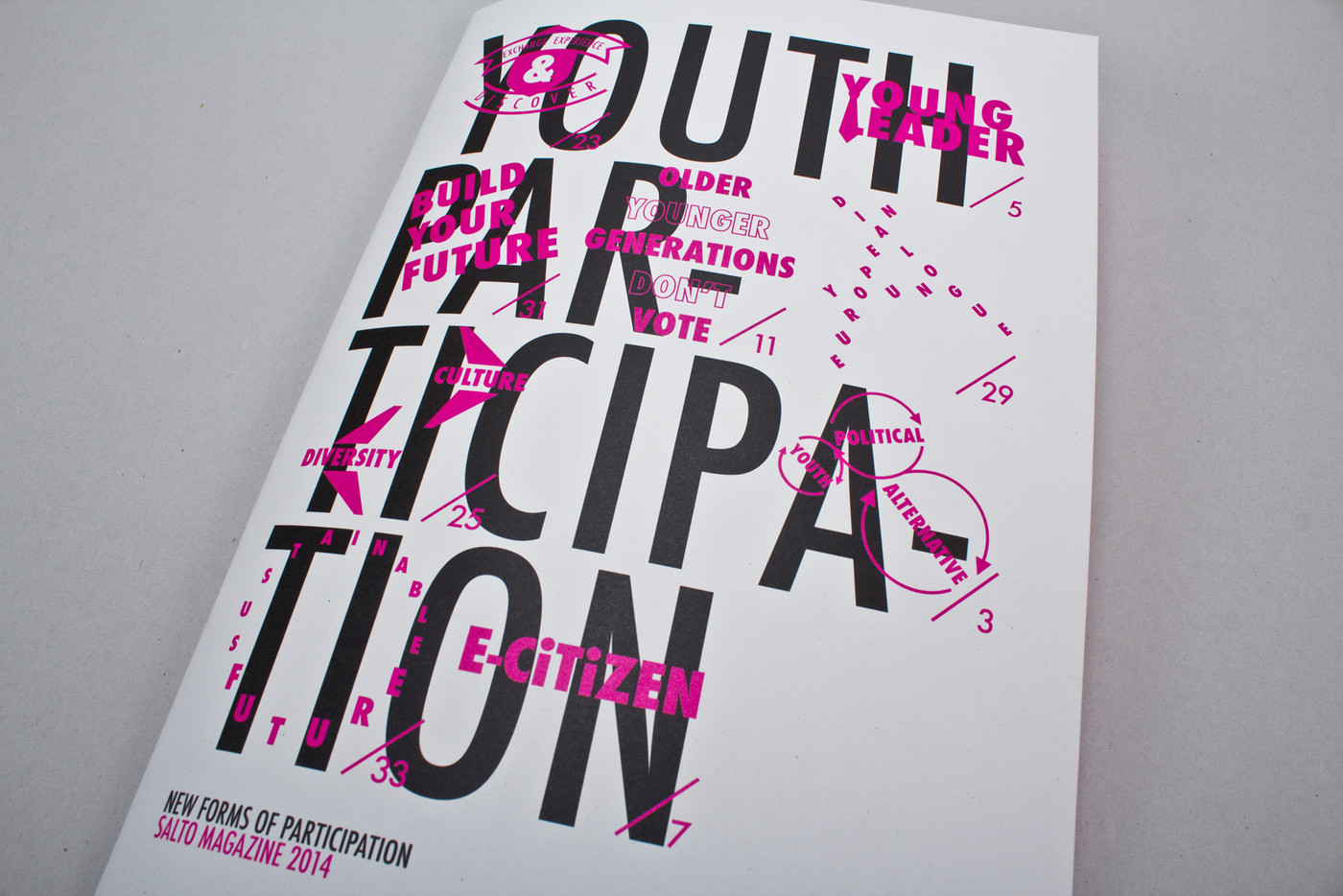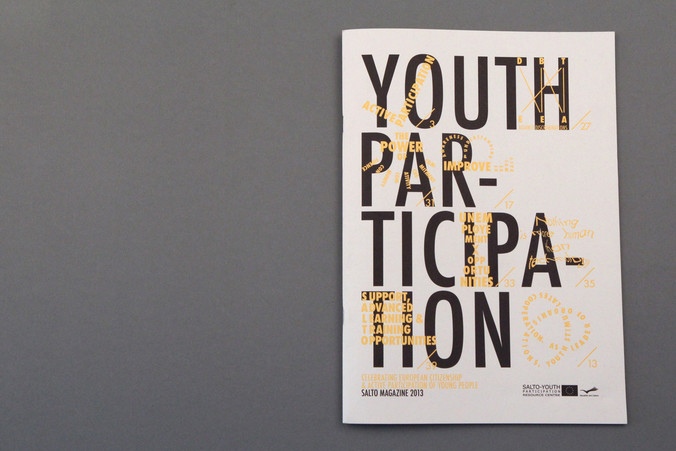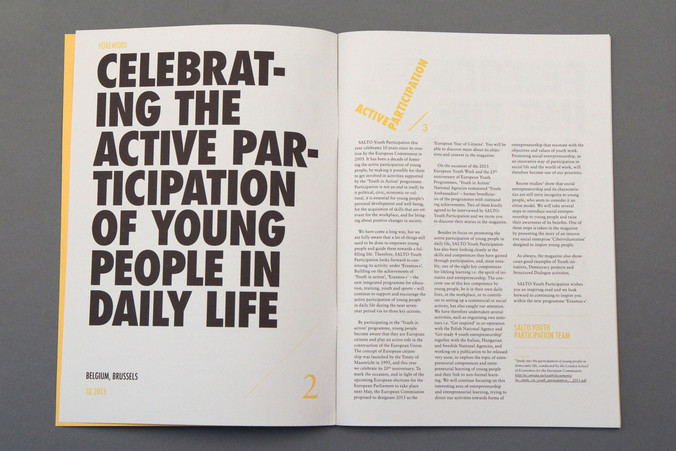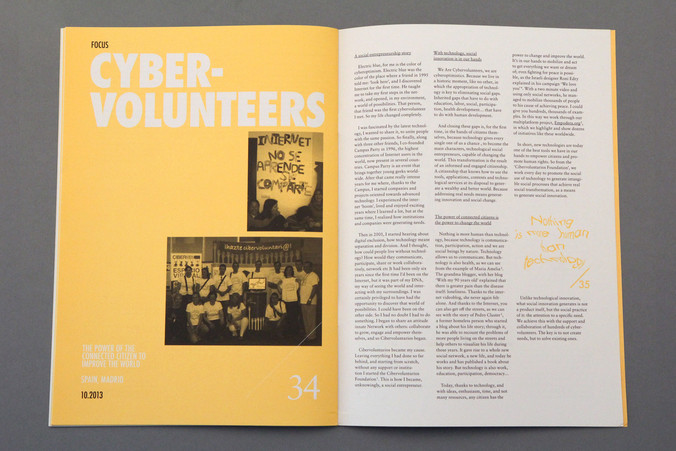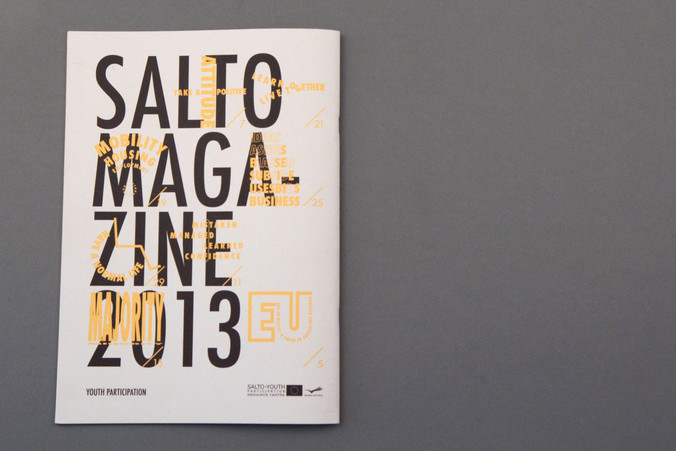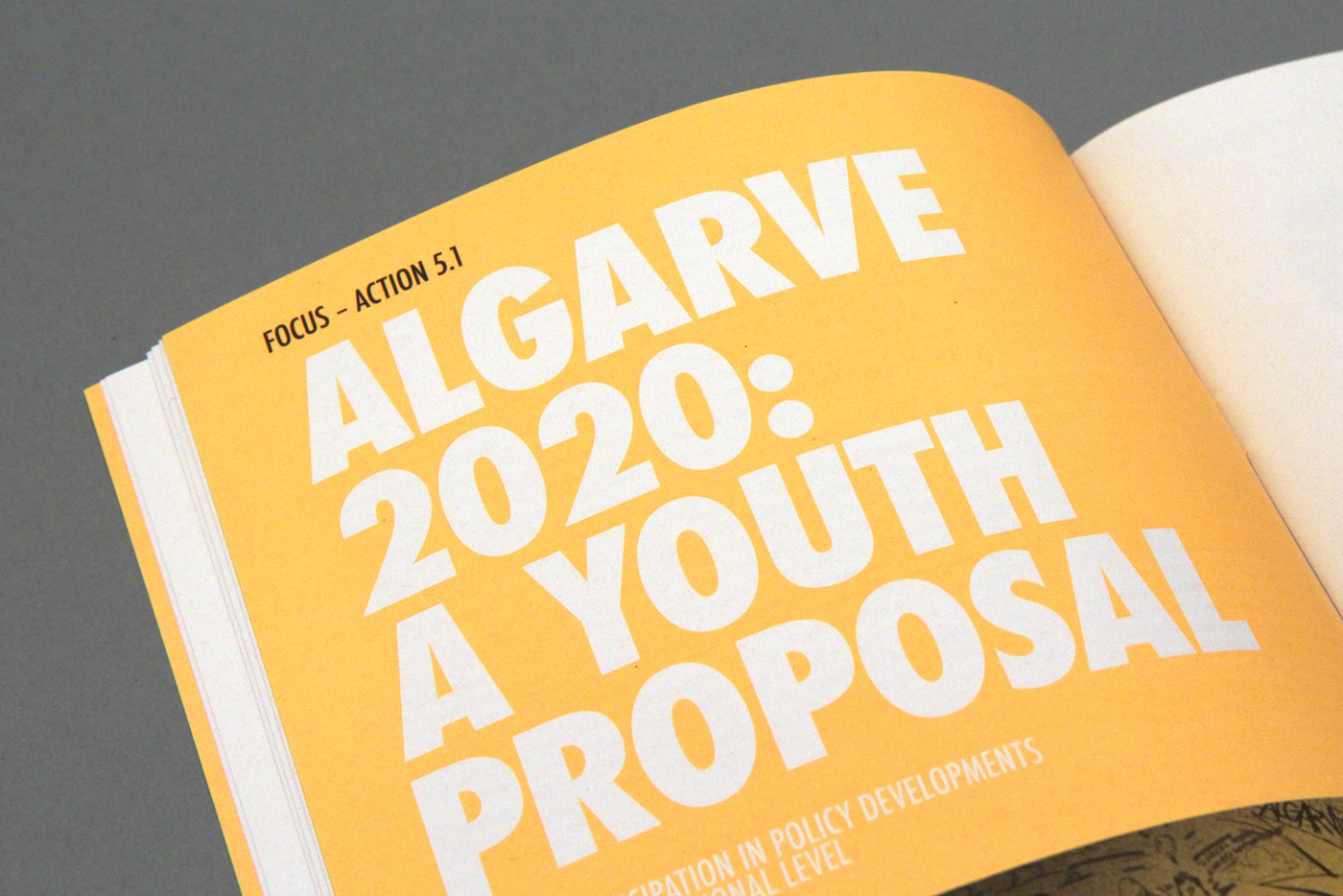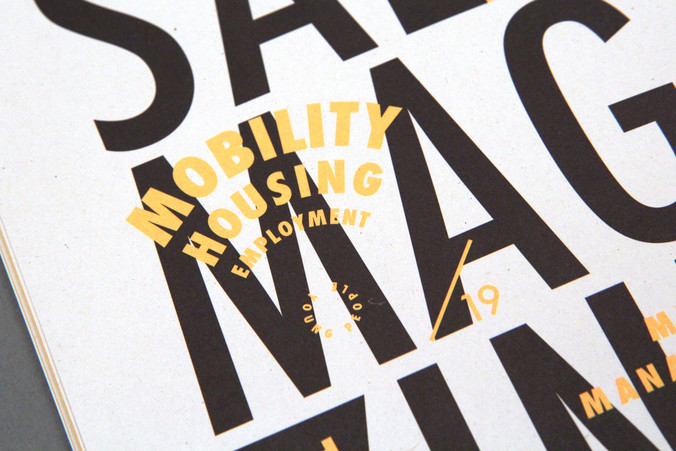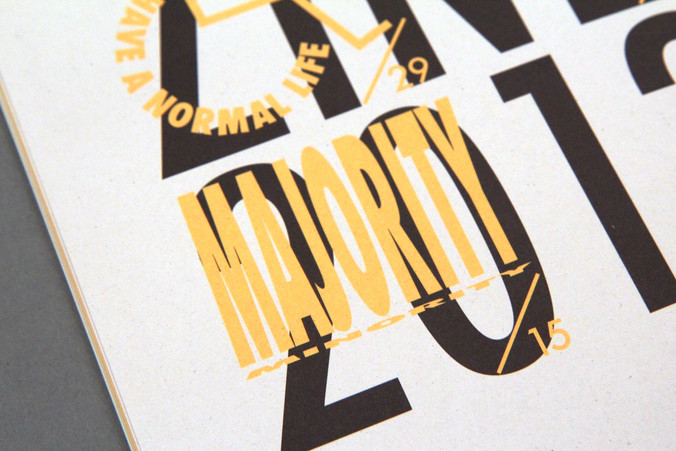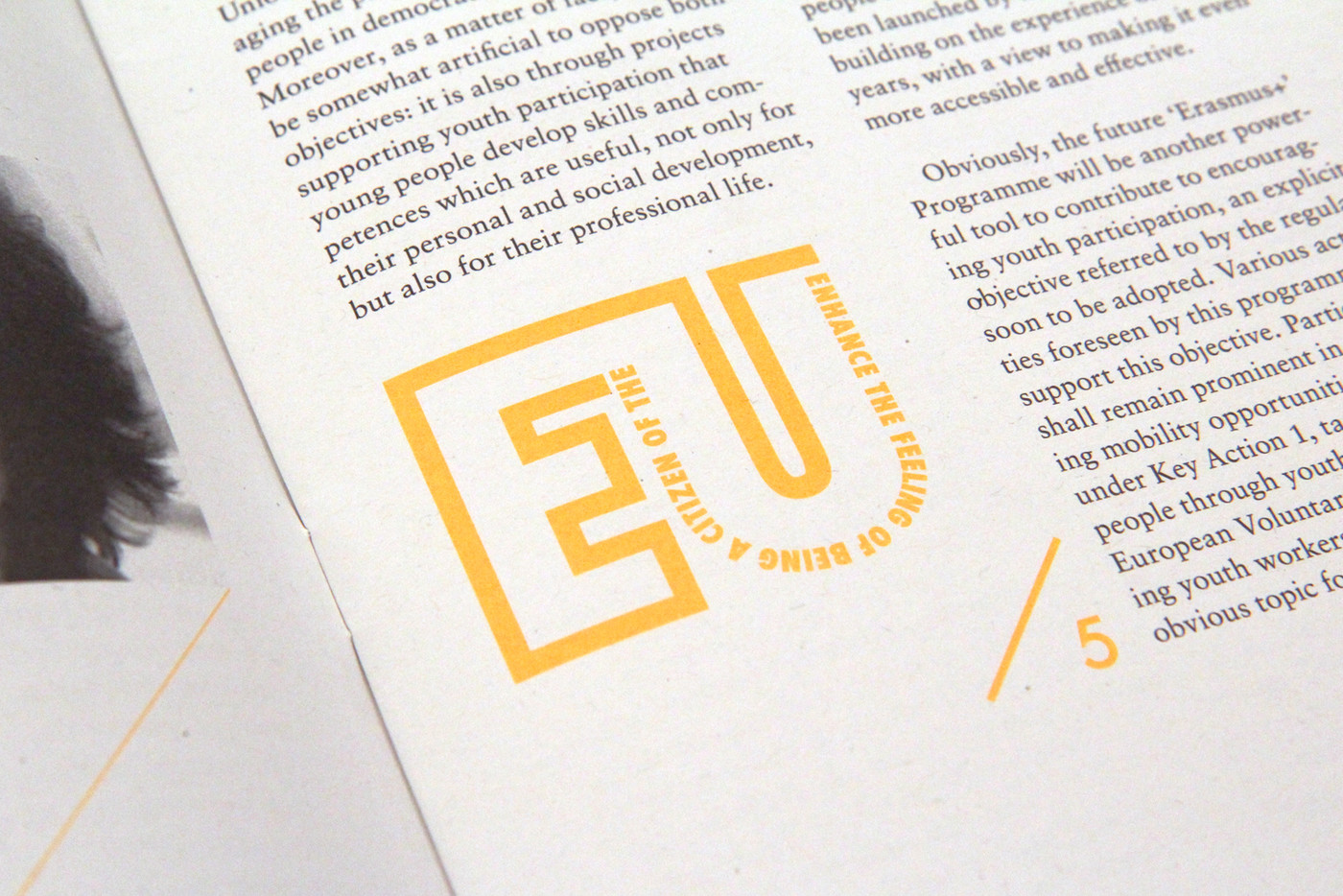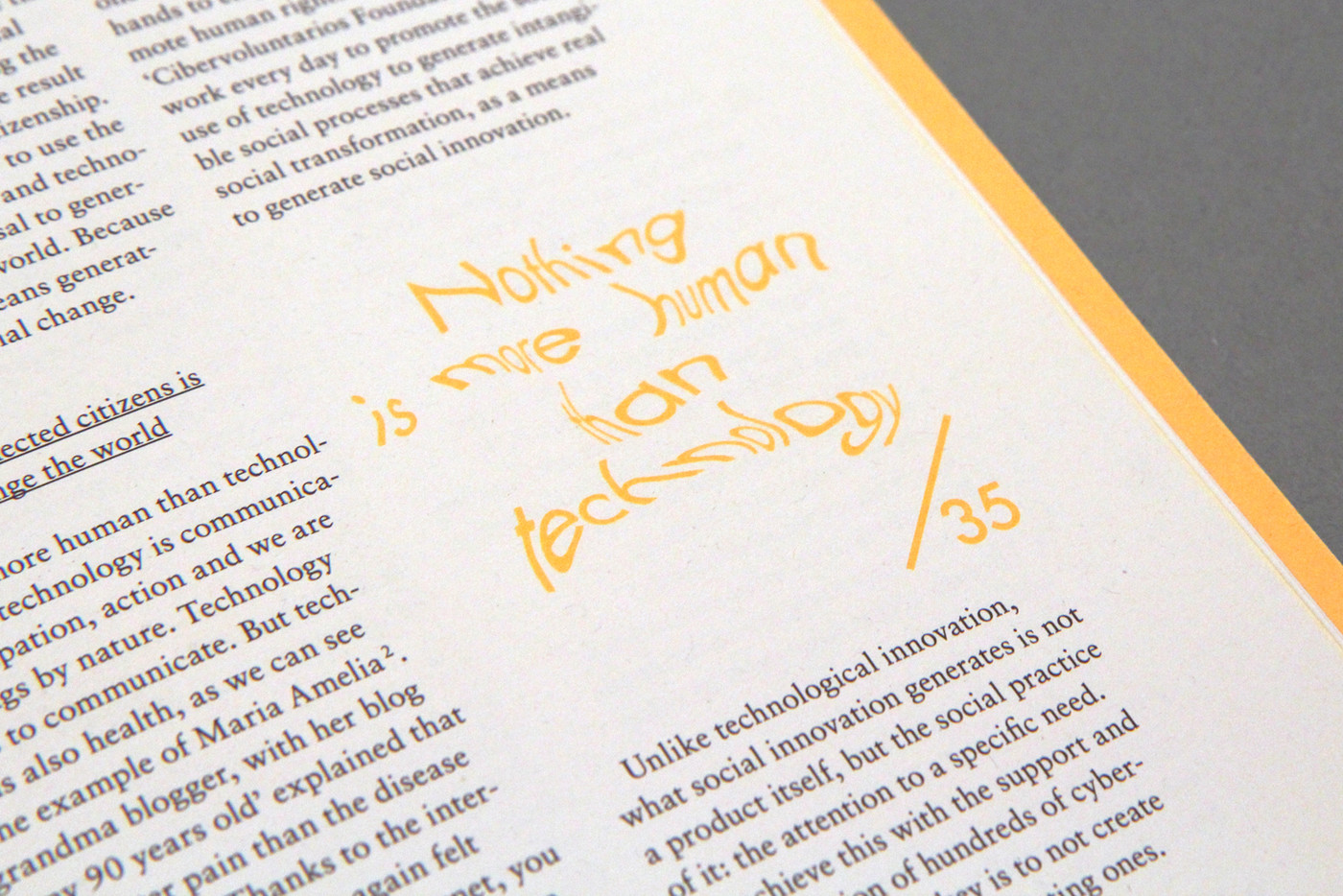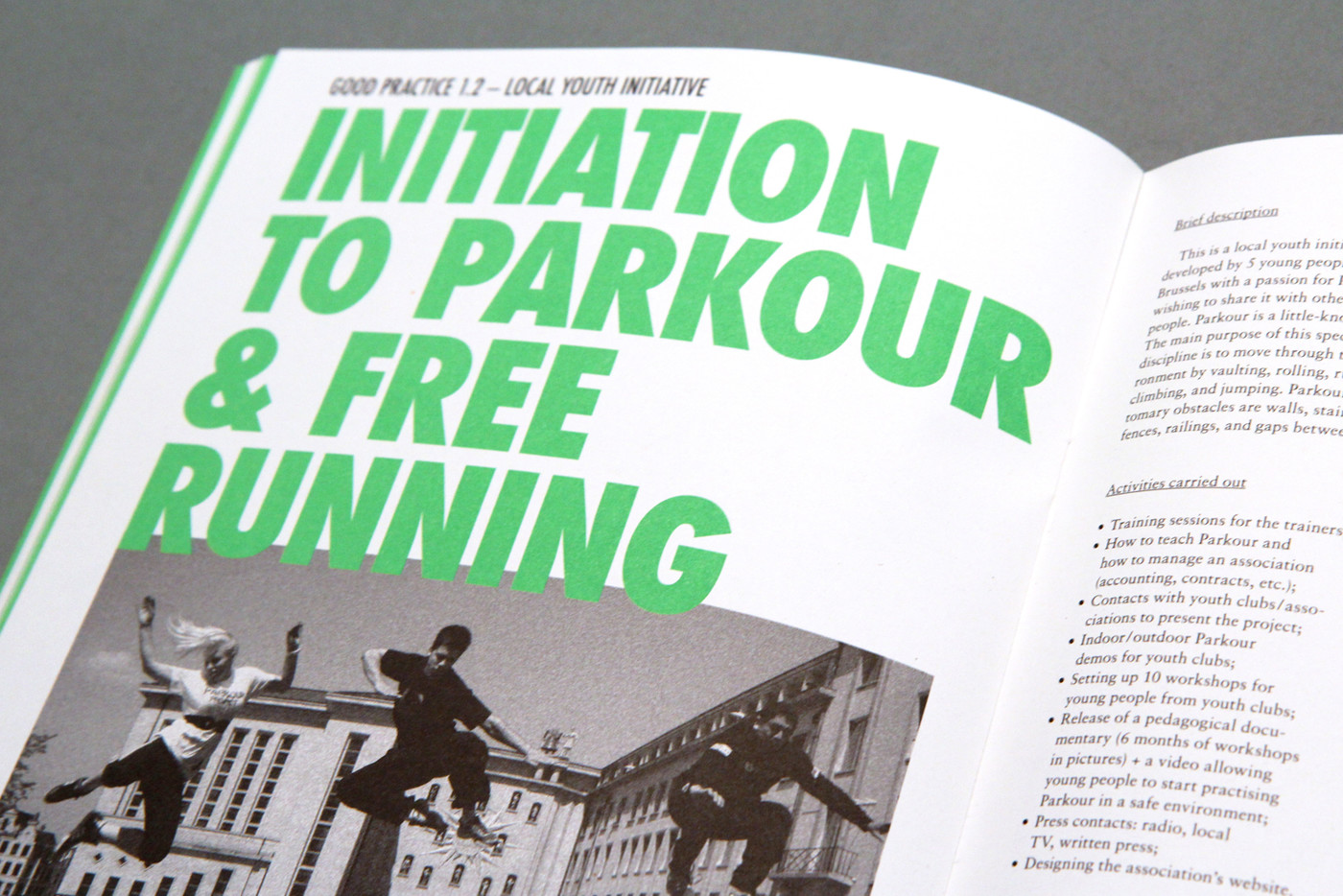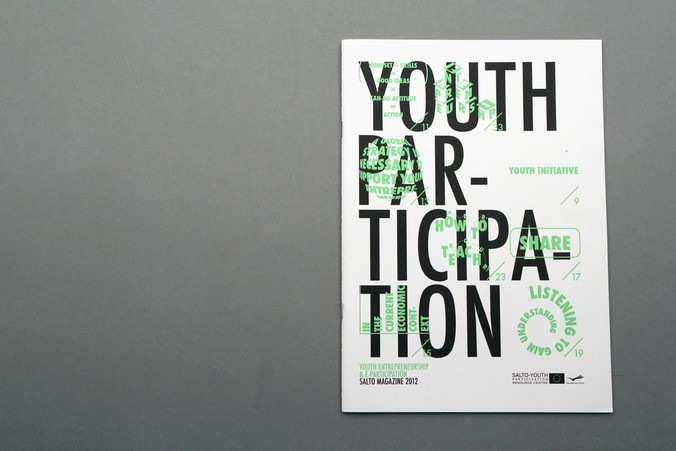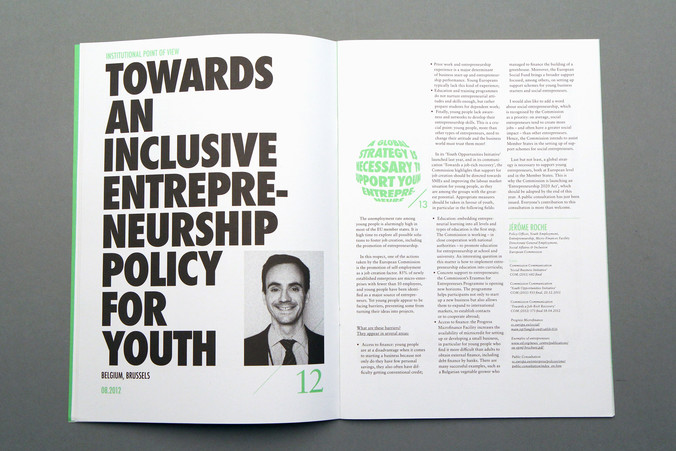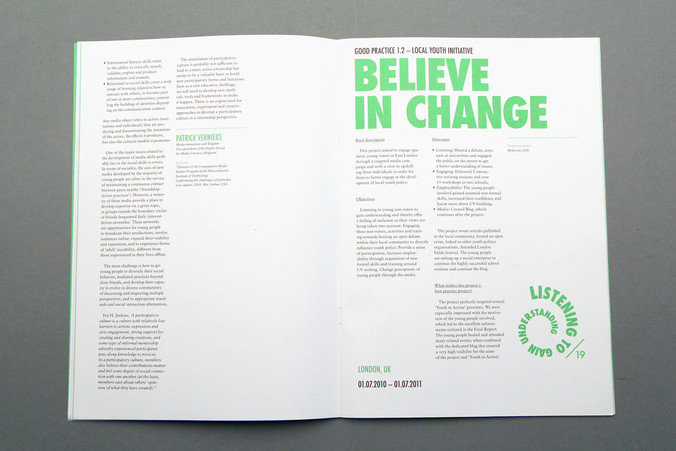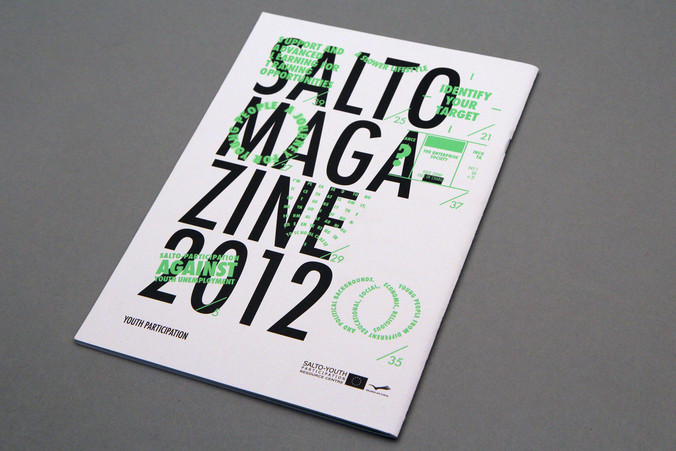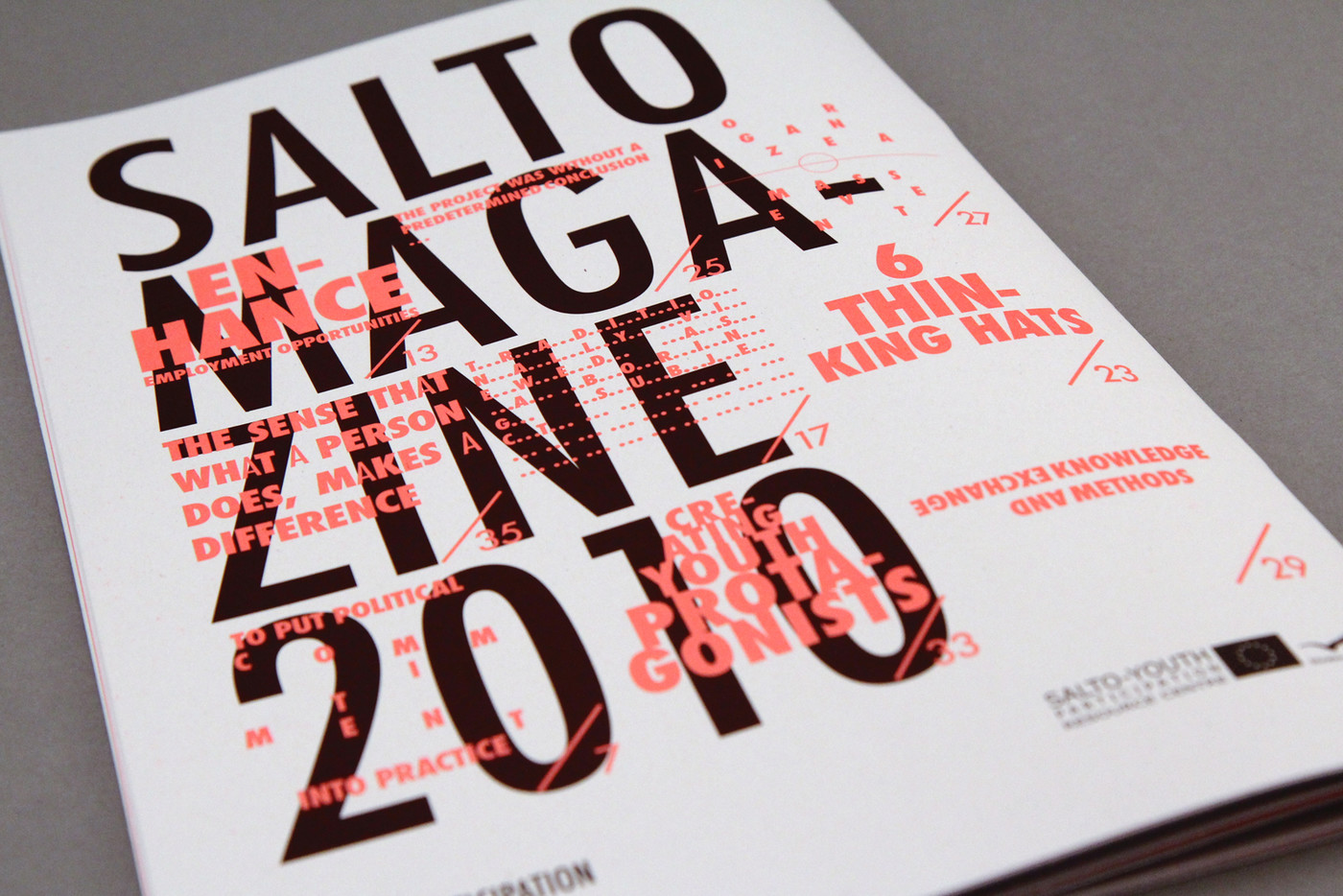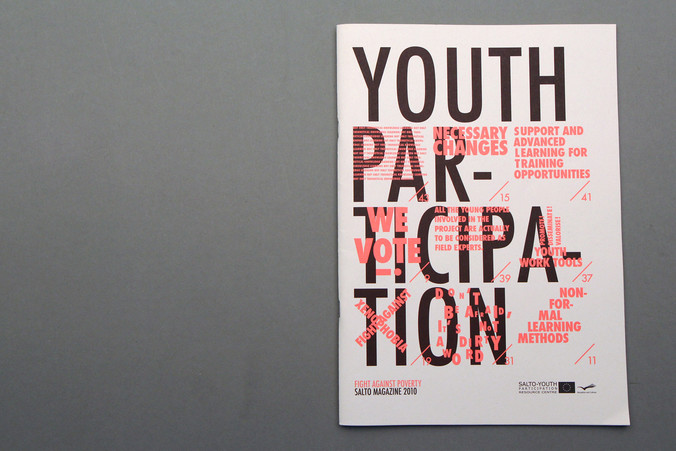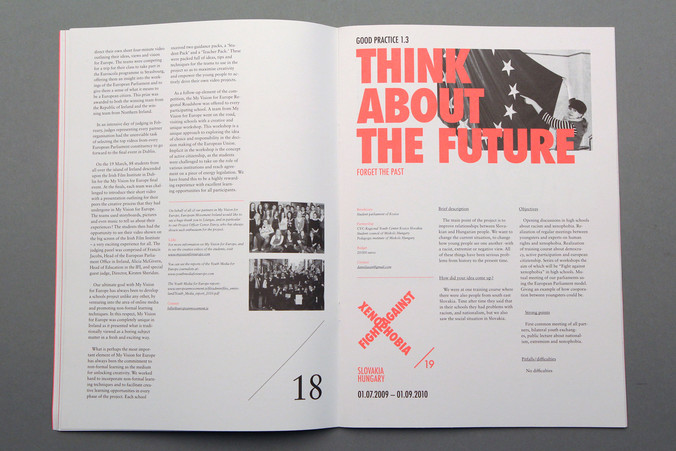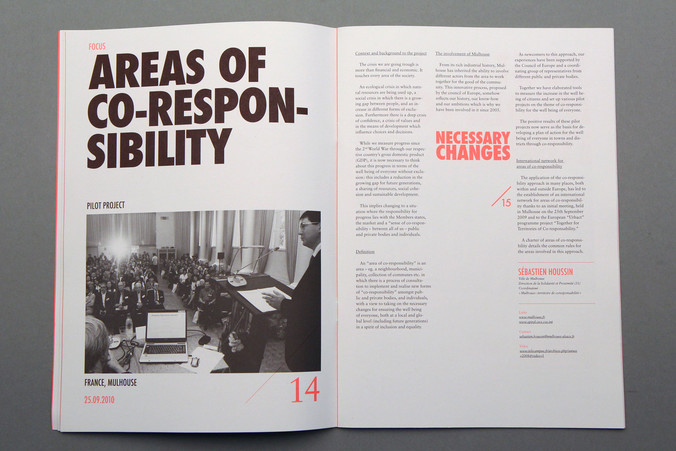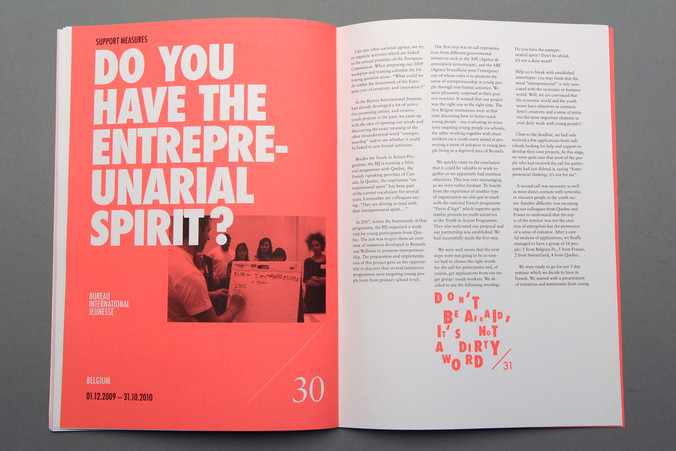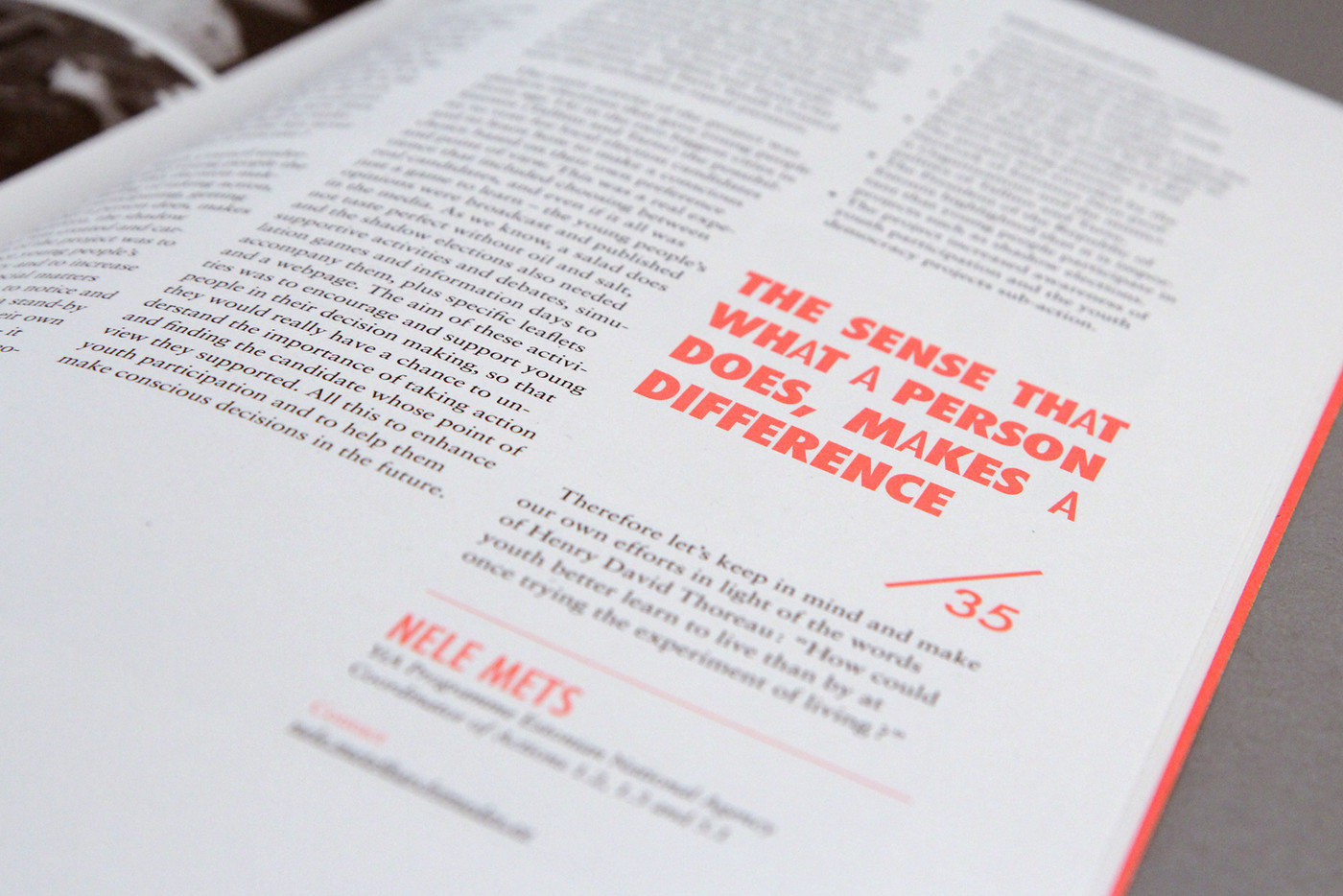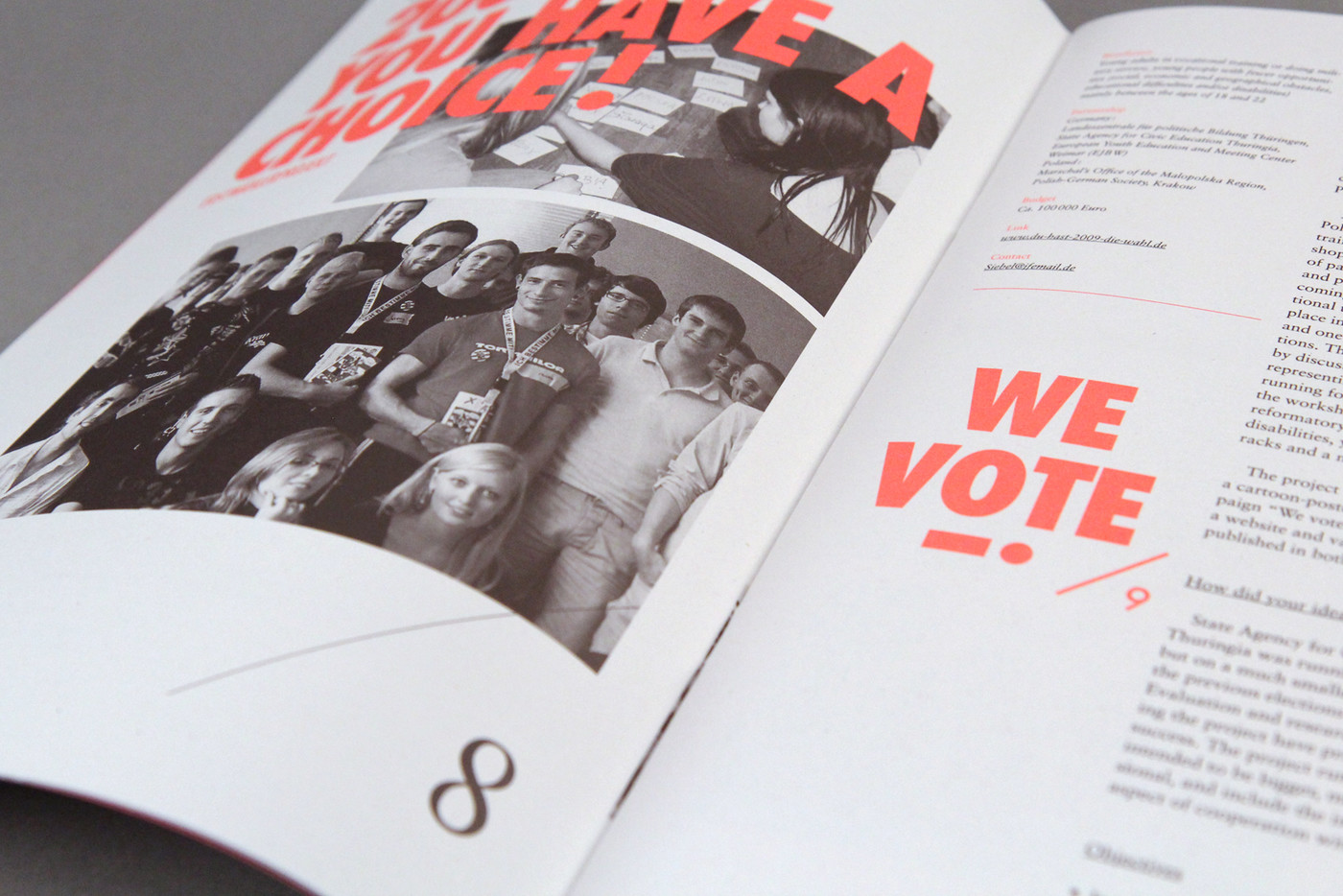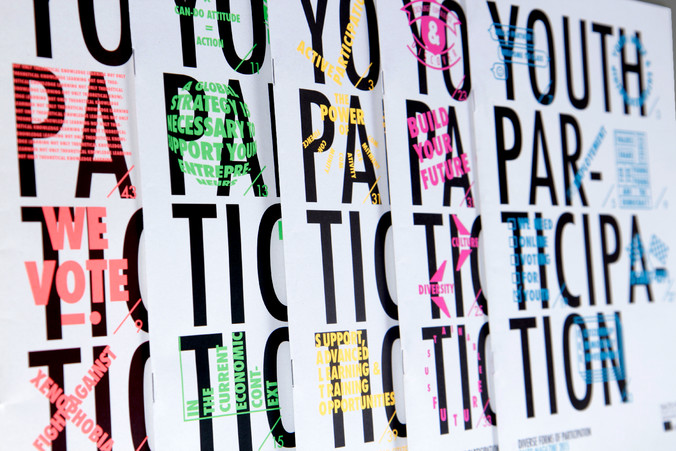 SALTO-Youth — Magazines
commission
2010 — 2017
identity & annual report
These magazines are the annual activity reports for the Belgian branch of SALTO-Youth associations. This EU-related organisation aims its activities around Support, Advance Learning, Training and Opportunities for European youth. The graphic design guidelines set out for several types of documentation are aimed mostly towards the young people who build these European projects. With that in mind we chose to be clear of course, but also strong and involving.
Taken as a whole, these graphical compositions made for each article form the cover pages illustration as well as a table of contents.
Designed for : SALTO-Youth Participation