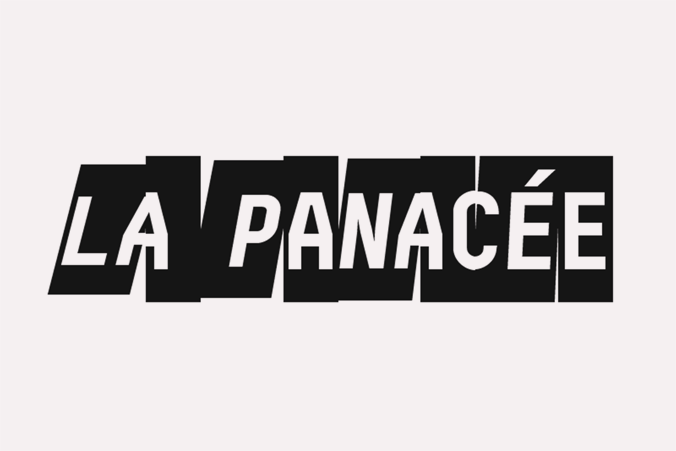 La Panacée, the centre for contemporary culture of the City of Montpellier, opened its doors to the public in June 2013.
Located in the city centre, this venue for contemporary culture emphasises a cross-disciplinary approach and features exhibitions and events in three main areas: the visual arts, new forms of writing, and digital technology.
multiple logo system – letterheads / envellops / note pad / offset printing black & 1 PMS / Cocoon paper / 5,000 copies – business cards / A4 folder / presentation folder / screen printing / Muskat Brown paper / 1,000 to 150,000 copies – limited edition screen print "glow in the dark" poster / 500 copies – personalised entrance ticket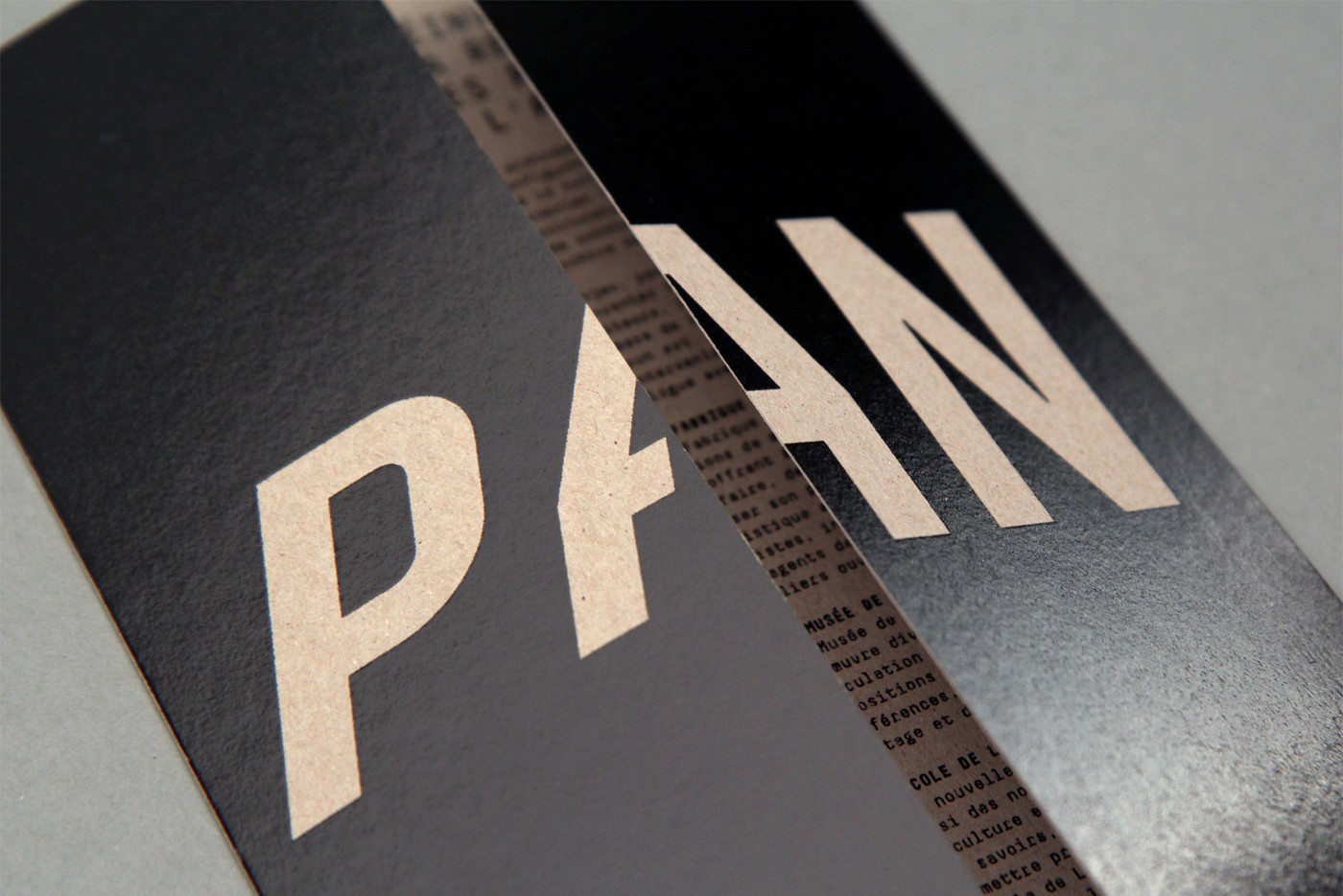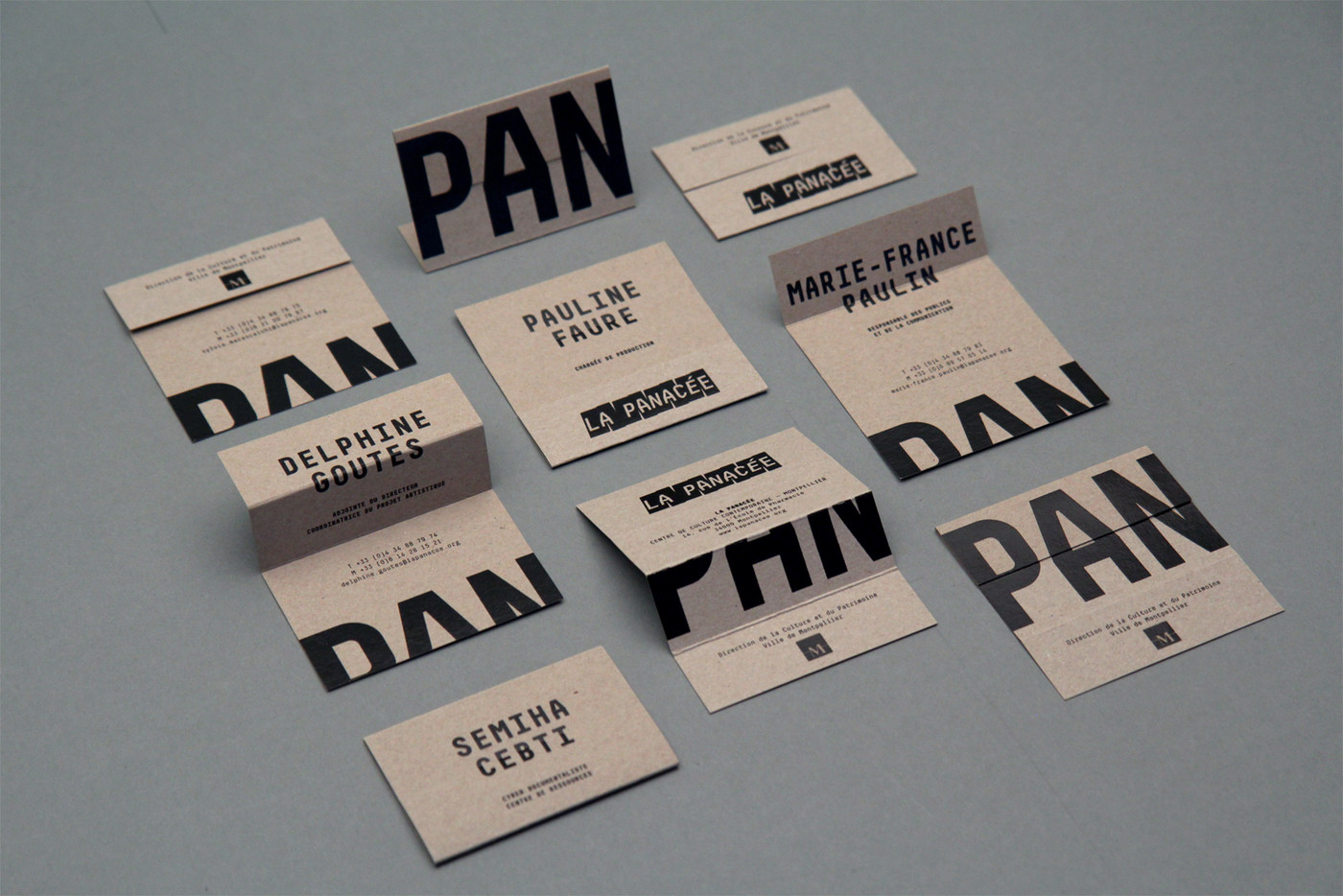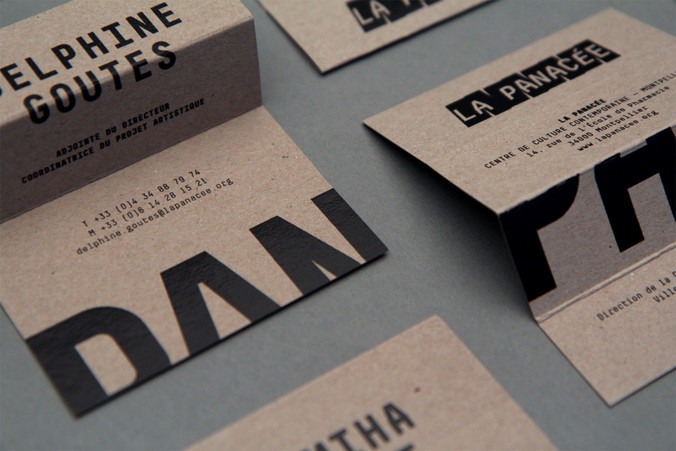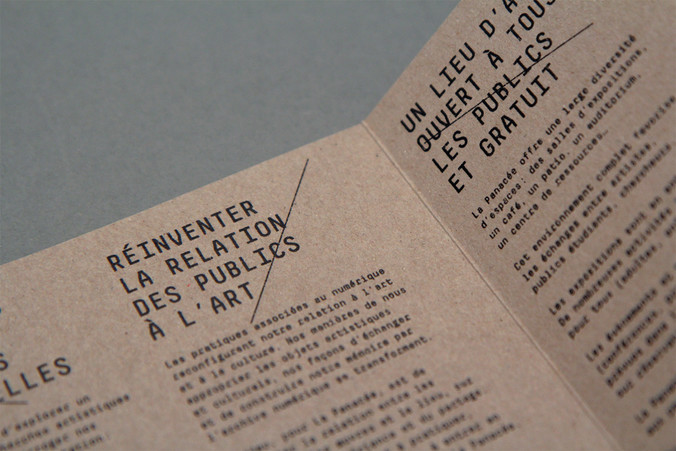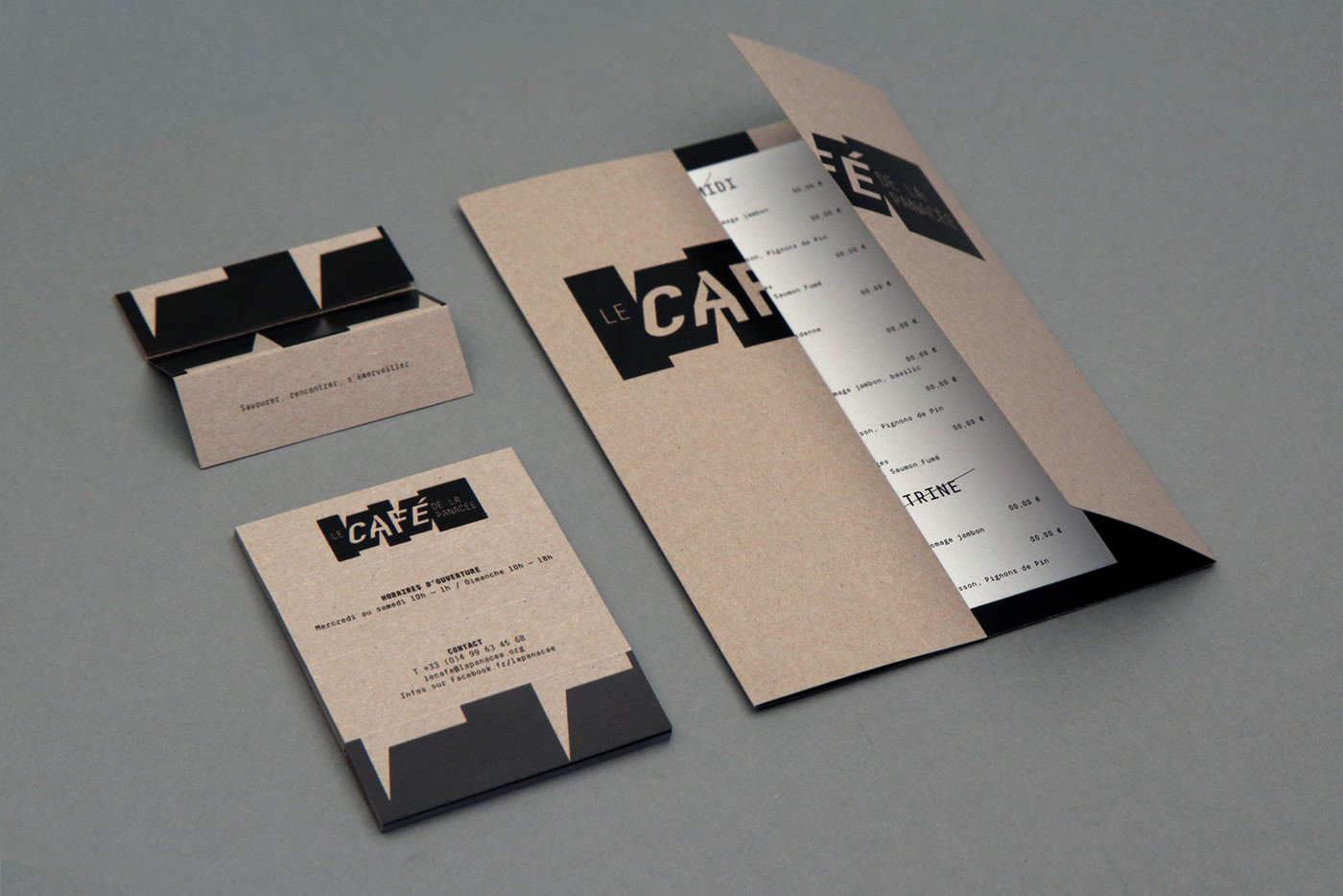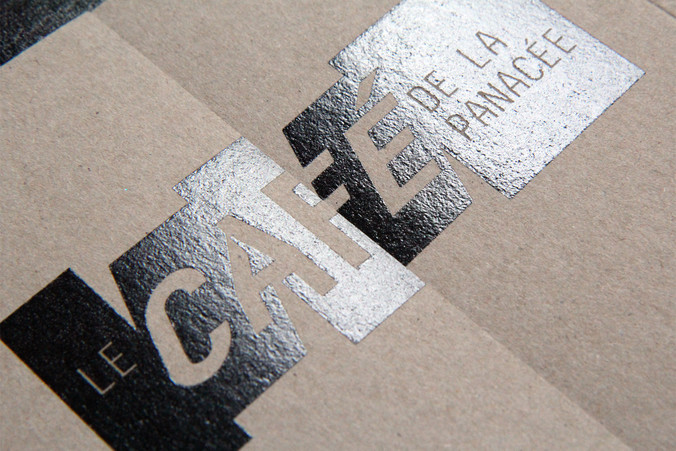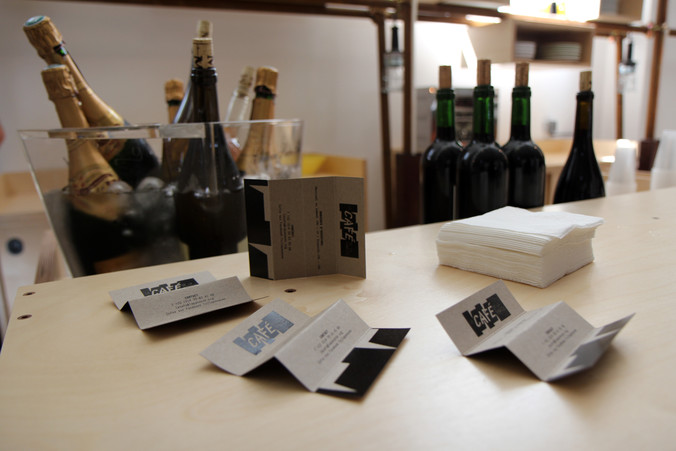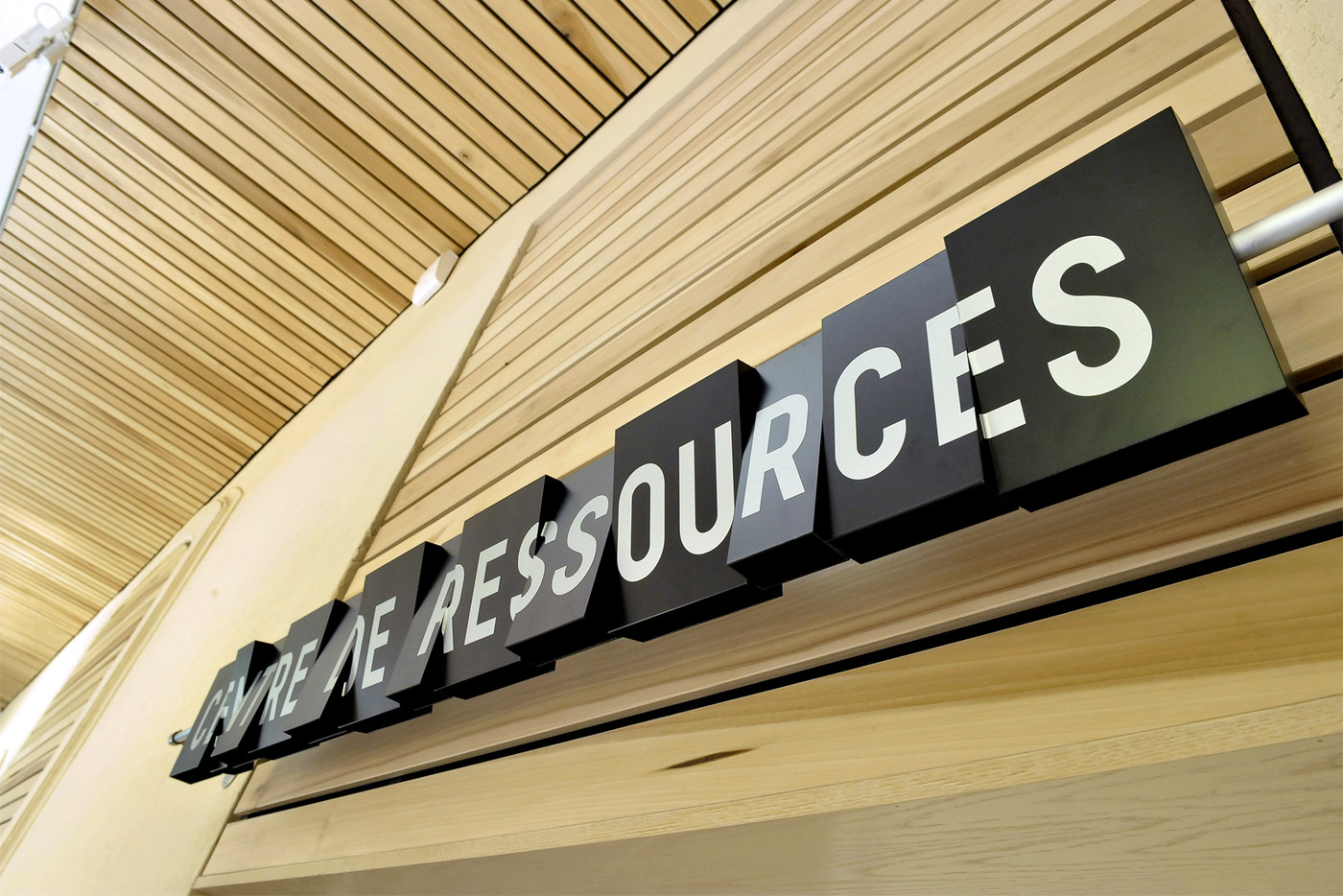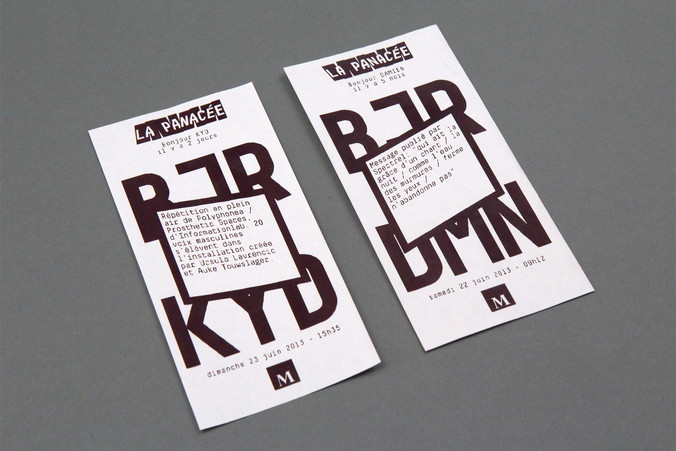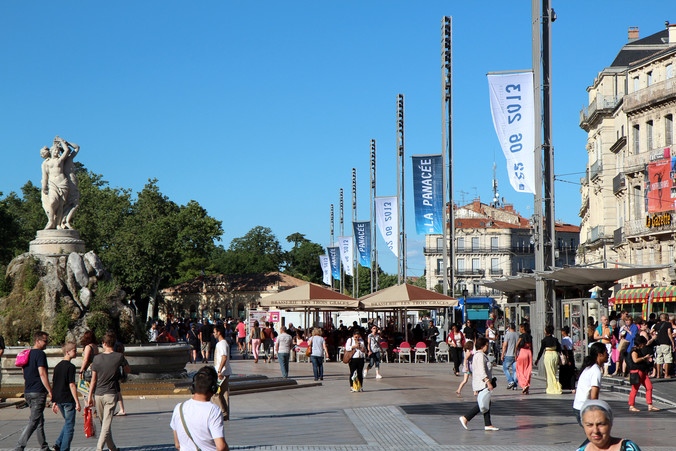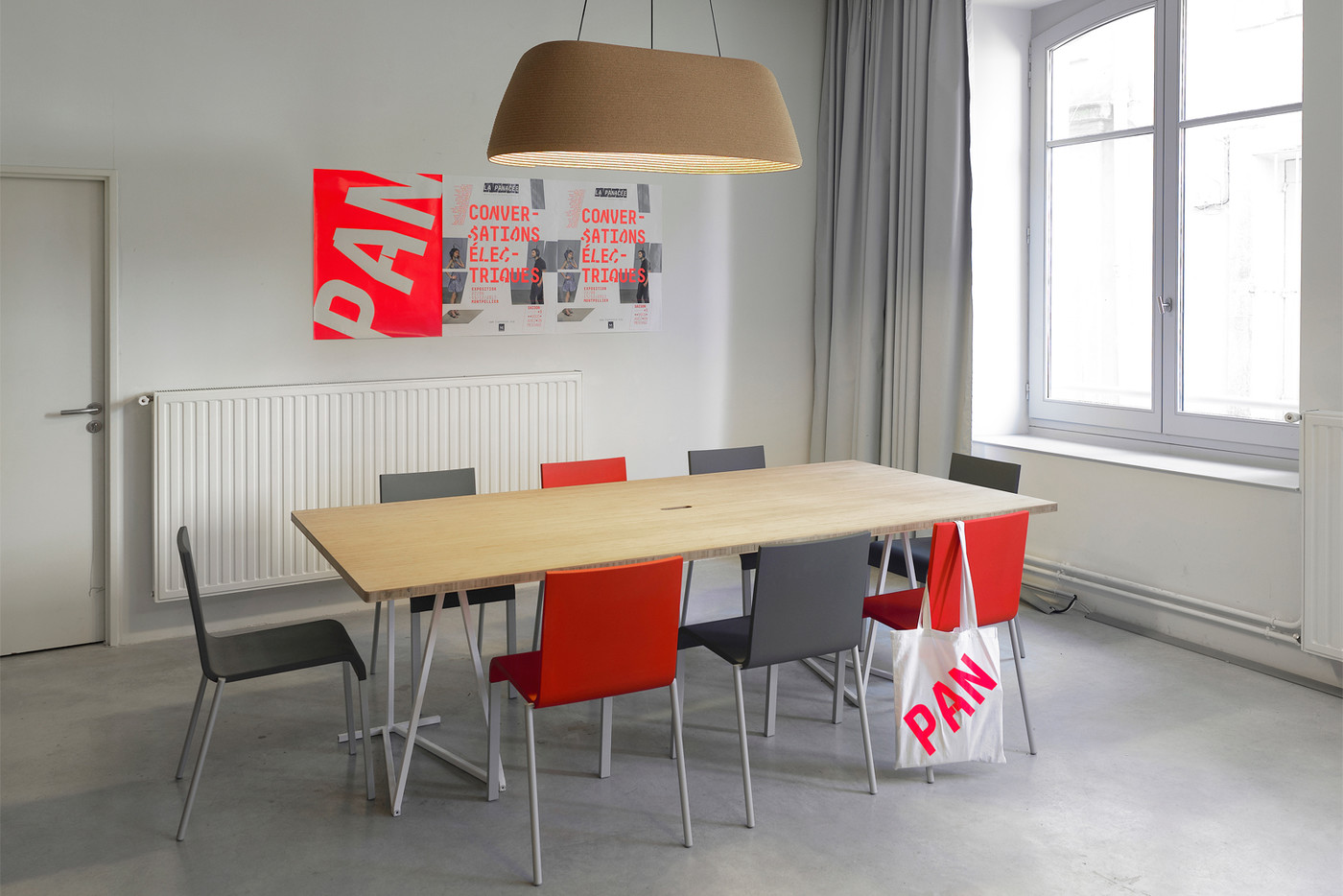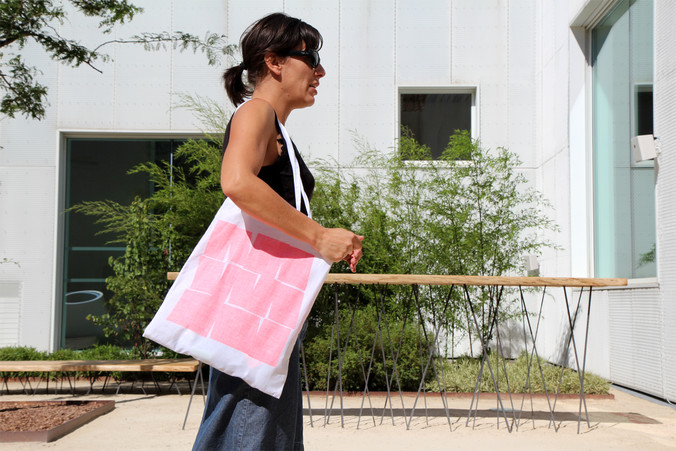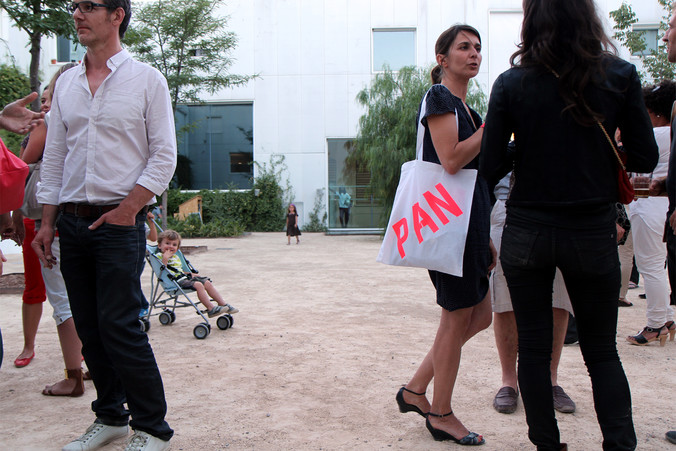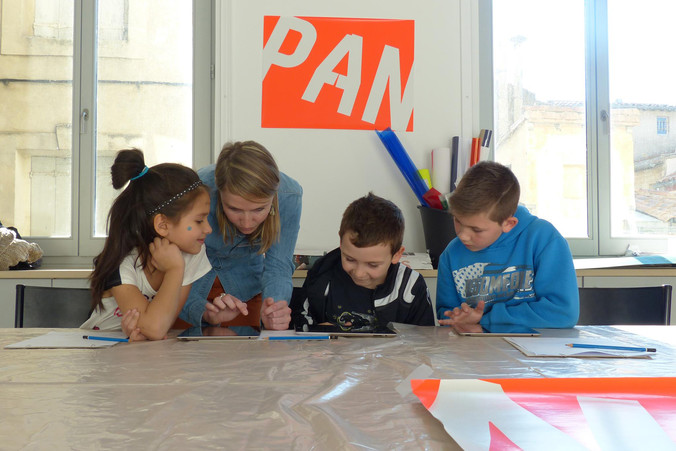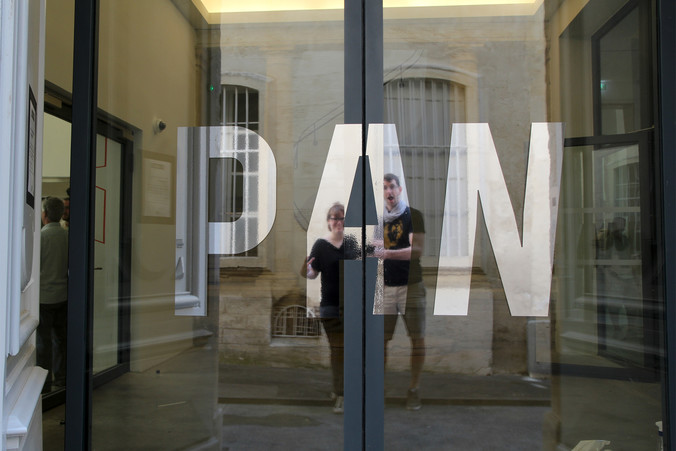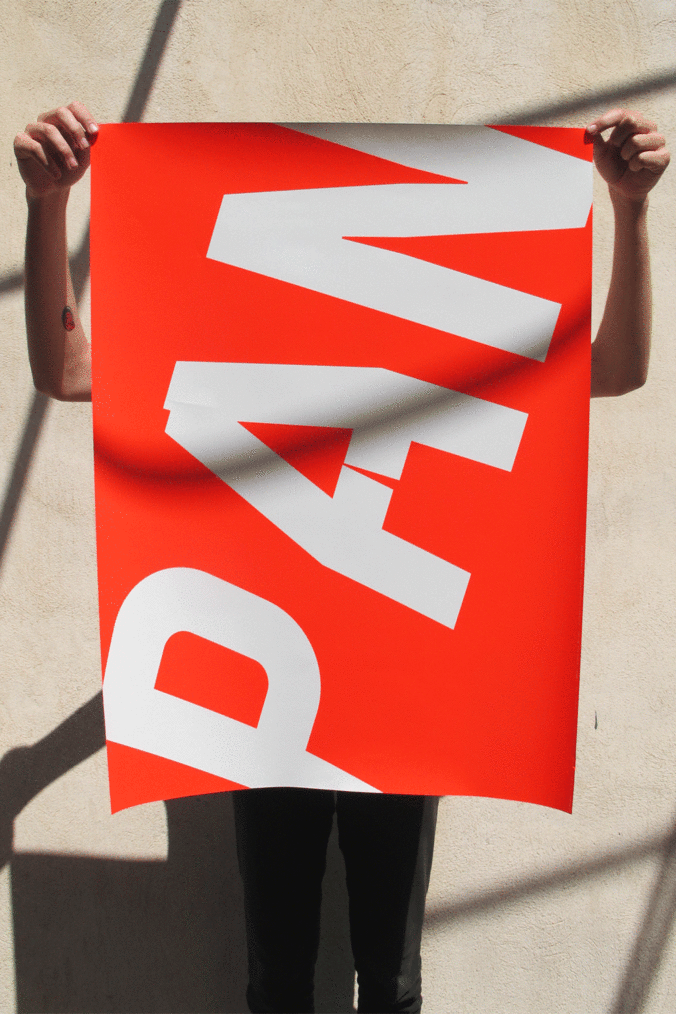 We've teamed up with ABRèGe who are architects, set-designers, geeks & trendsetters and are based in Montpellier to win this well-managed contest for the graphic design identity and signage of this art centre.
Starting from the statement that what you do in virtual life has an impact in real life, we came up with a visual concept of mingling and blurring the boundaries between 2D and 3D. The three dimensional signage system pushed us to bring out typography and gave it volume and specificity. This physical aspect made us create a software enabling us to shift parts of letters and create a unique two dimensional typeface containing thousands of combinations.
Signature : ABRèGe + Kidnap Your Designer